Year 4 and Year 5 summer tuition opportunity
Year 4 and Year 5 summer tuition opportunity
7 July 2022 (by SJ Denney (s.denney))
Please complete the Google form below if you are interested in your child receiving FREE summer tuition with Pearson Tuition.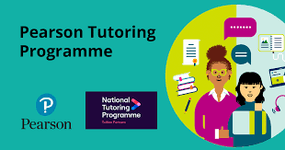 There is an opportunity for FREE Year 4 and Year 5 tuition in English or maths during the summer holidays. The tuition would be set up and started before the end of term (with Mrs Denney) and will run twice weekly throughout the summer for 1 hour sessions (with a Pearson Tutoring qualified teacher). This is an excellent opportunity for children to keep learning, so they are ready to meet their new learning challenges in September.
If you are interested in this valuable opportunity, please complete the form below and Mrs Denney will be in touch with you soon.