ISing Pop Auditions
ISing Pop Auditions
4 July 2022 (by SJ Denney (s.denney))
A BIG well done and thank you to all the KS2 who attended the open auditions for the iSing Pop prayer team at lunchtime today.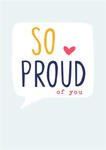 Over 40 children attended and the standard was very high.
16 children have been selected and will record the prayers on Wednesday when the iSing Pop film crew come into school.
If your child has been selected,they will have brought a letter home alongside a prayer to rehearse tonight.
Once again, we thank all the children who auditioned. You were terrific and made us very proud.
Mrs Denney and Mrs Gunn