Class teacher – Mrs A Ronson & Miss N Jones
Supported by – Mrs D Byers, Mrs H Christie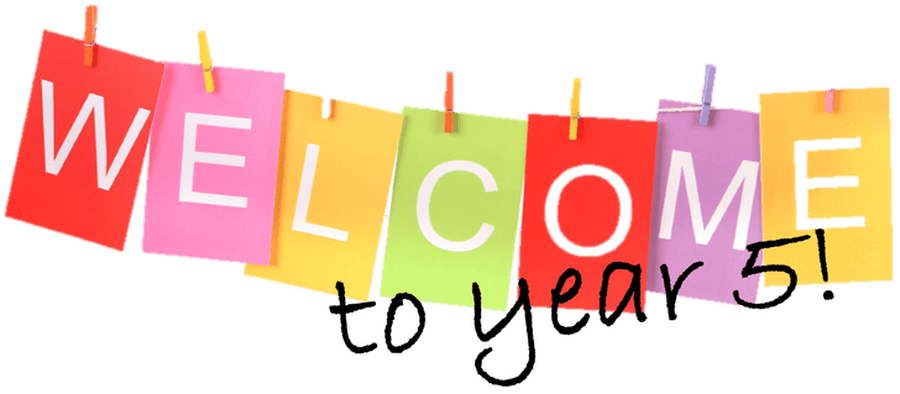 Wecome back to Summer Term 2019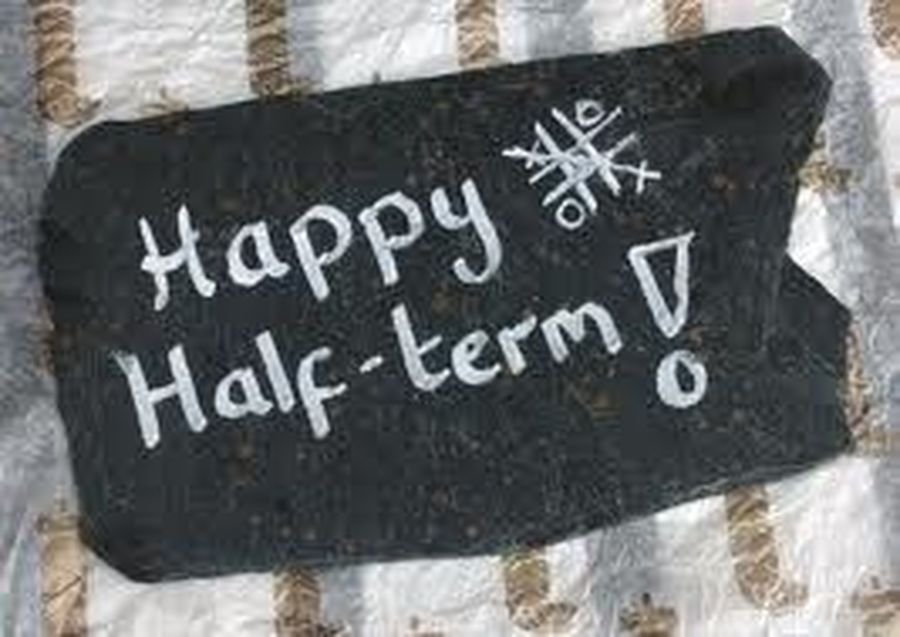 We just wanted to wish our all children and families a happy and safe half term!
9th May
The children have been looking at the work of the artist Peter Thorpe today and have really enjoyed creating their own space themed pictures. The children first created their backgrounds using chalks then made the foreground items including rockets and planets and stuck them on.
I think you'll agree they are totally out of this world
7th May 2019
The children are enjoying their new topic Stargazers. They will be journeying through space to the final frontier! Navigating beyond the Sun: the magnificent, blazing star at the centre of our Solar System! Investigating the eight planets and taking a look at the Moon, a celestial body that orbits the Earth. The children will be getting in a spin making models, investigating gravity, building and launching rockets, listening to space-themed songs and much more!
Are you ready?
Then it's three, two, one...BLAST OFF!!!
Let's go on an adventure that's out of this world!!!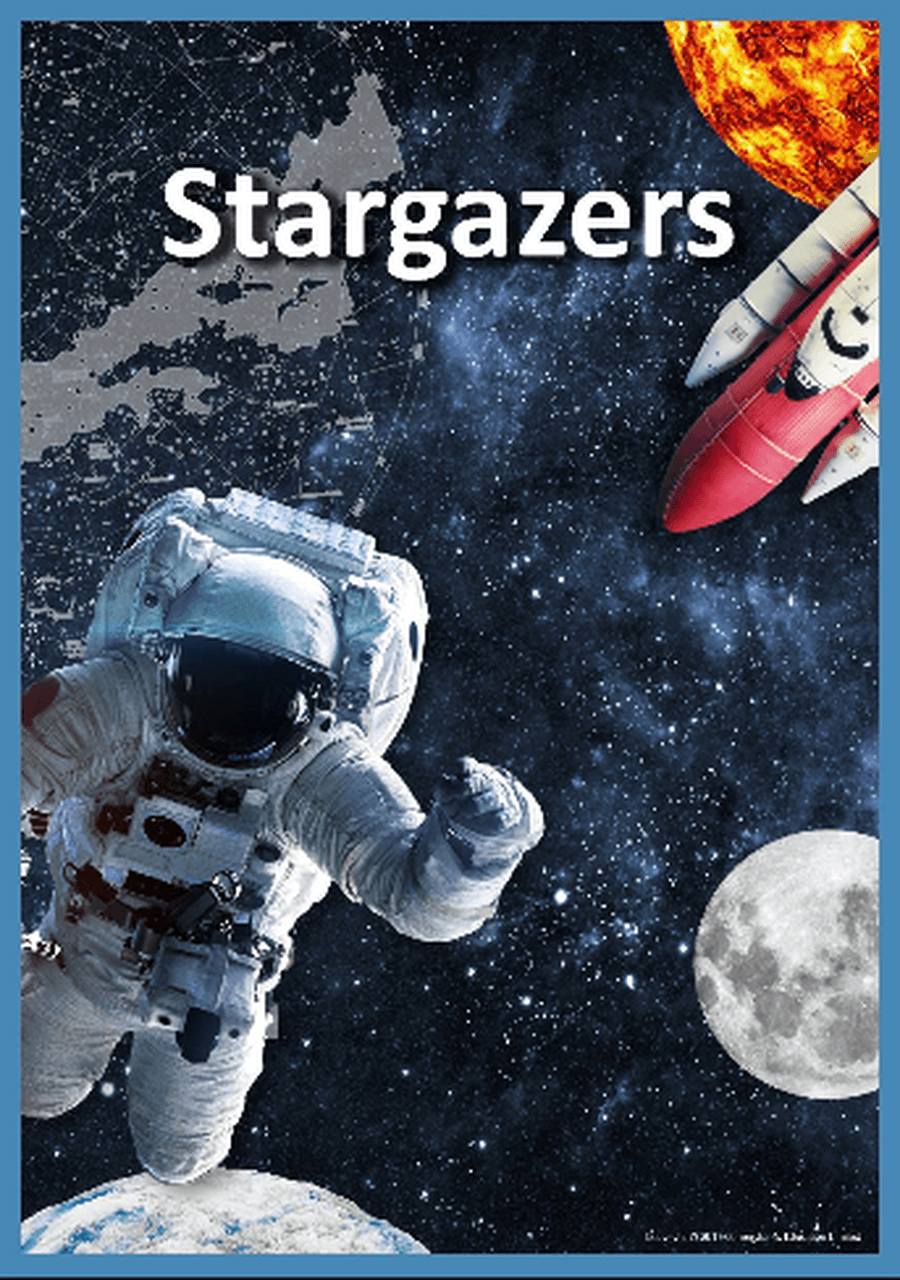 7th May 2019
Since returning from the Easter break the children have been enjoying our class nove Cosmic by Frank Cottrel Boyce that fits in with our Space topic.
18th April 2019
A massive thank you and well done to all Year 5 for their amazing Easter service!
Welcome back to Spring Term 2019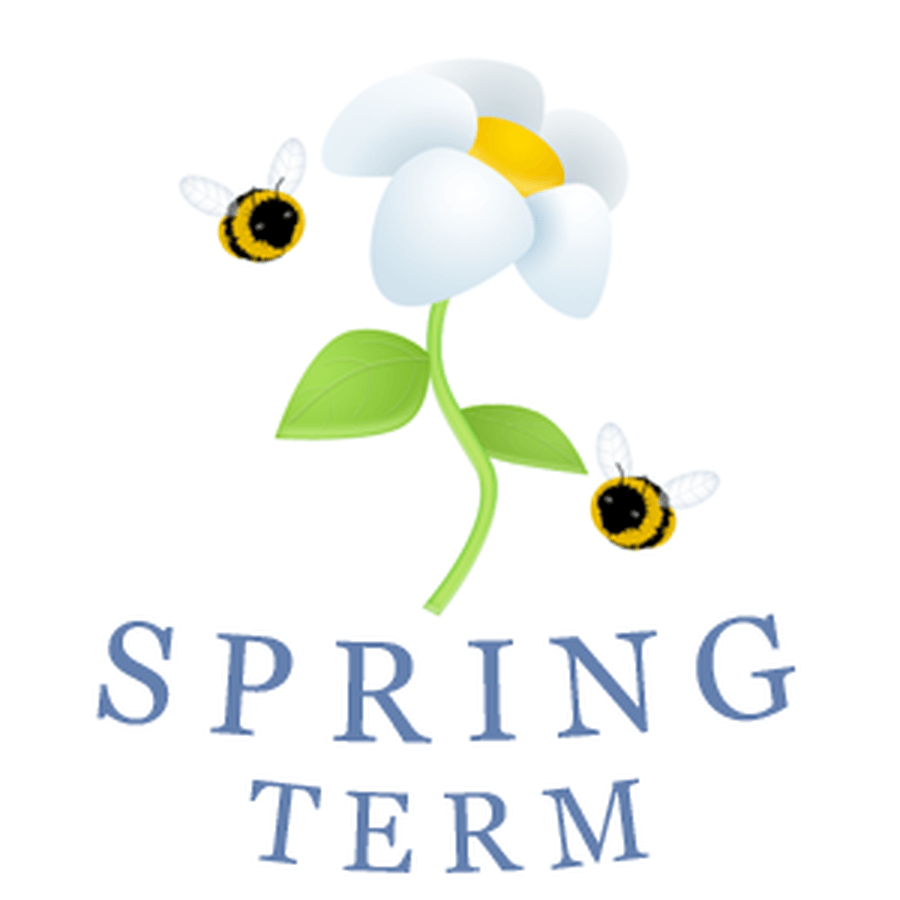 1st March 2019
Welcome back to Spring Term 2.

Year 5 have got another very busy half term discovering all about bugs. Come with us on a creepy-crawly journey!
Arachnids, invertebrates, molluscs and myriapods, hiding in nooks and beneath darkened rocks… Come search for these minibeasts, and let's sort them out! How many legs? How many wings? Who does it eat and who eats it? Can you classify it? Can you draw it or make it?
Build a bug hotel or a wonderful wormery – then watch them wriggle and burrow, mixing earth as they go!
Discover where in the world you'll find the deadliest beasts – scorpions, ants and venomous spiders…perhaps the Vespa mandarinia japonica is the one that you fear?
Why not become a 'Beast Creator'? Selectively breed a killer predator that saves the world form the super-strong aphid.
You'll be a hero!
But I know an old lady who swallowed a fly. I don't know why she swallowed a fly… perhaps she'll die?
Spring Home Learning
Well that was a fabulous half term! We loved our frozen kingdom topic and what a great end we had when the children brought in their amazing home learning projects! You can see a selection of some of them here.
2nd February
Where did January go?! Well the weeks are flying by and Year 5 have certainly been busy! This week the weather has joined us on our journey to Antarctic and the children have enjoyed a few days of playing in the snow.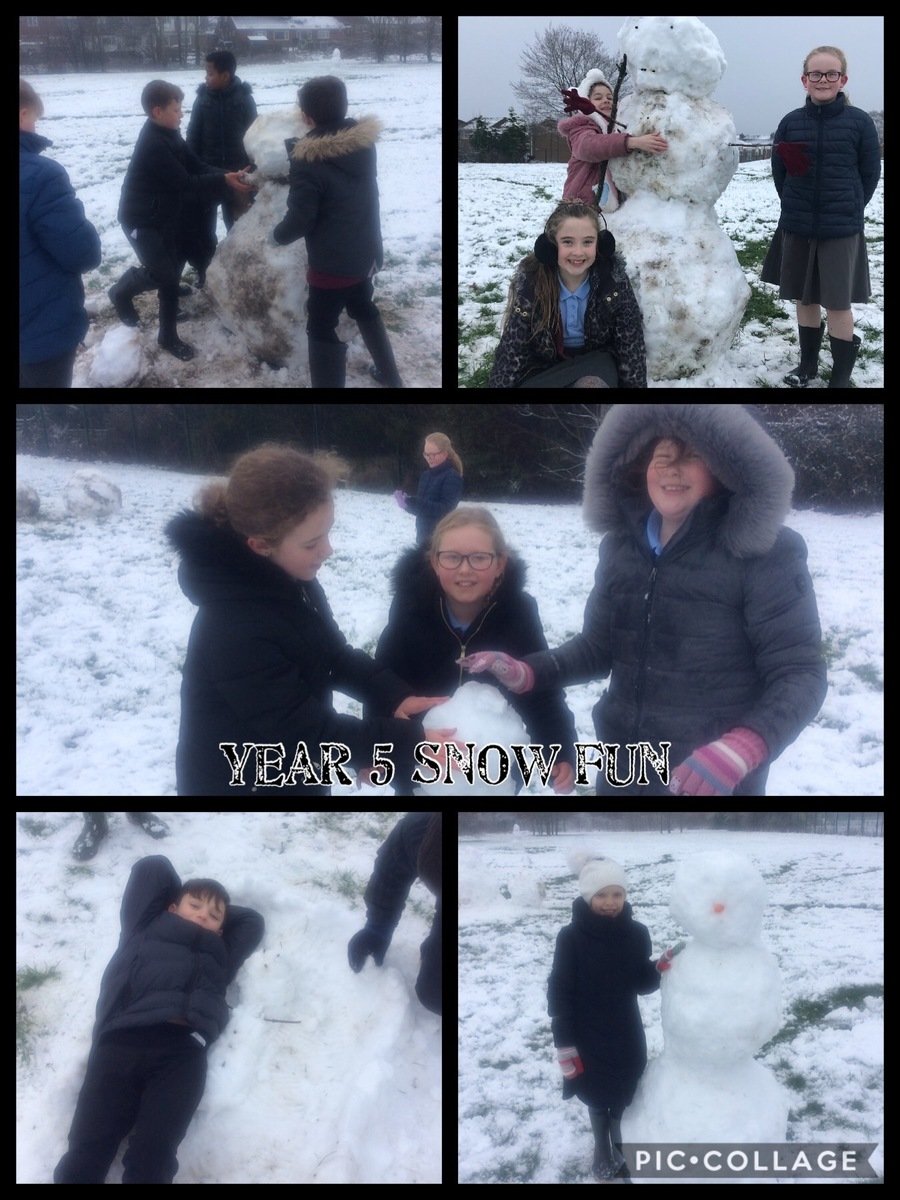 This week the children have also been in role as their crew member abroad the Endurance, as it got stuck amongst the pack ice. They have learnt about what the crew got up to as well as the hardship they had to endure.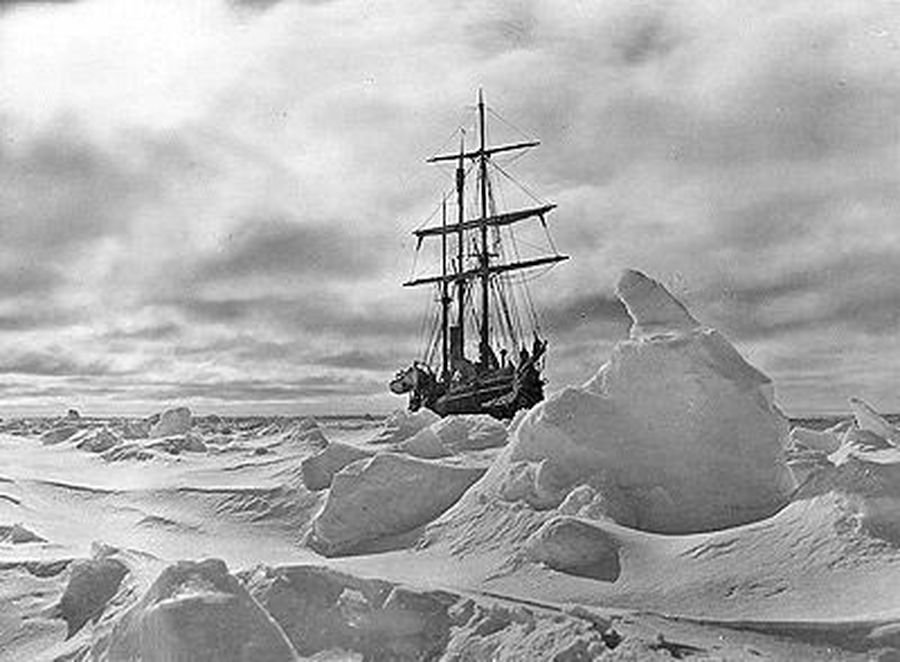 In Art this week,the children have been looking at the work of the illustrator William Grill who drew the beautiful pictures for our class book Shackleton's Journey. We took one of the drawings and tried to re-create it in his style. The children enjoyed sketching out the mountains, then used water colours, pencil crayons and felt tips to shade and colour. Photos gallery to follow when they have all dried and have been completed... so watch this space!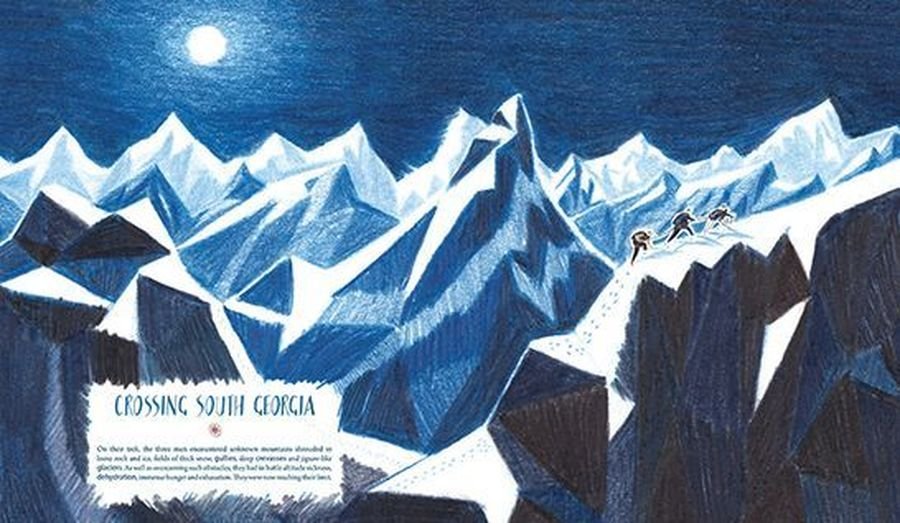 On Friday 1st February we celebrated the NSPCC Number Day. The children had fun playing maths games, going on a maths trail around the school and dressing up as a number. Thank you for the kind donations and your support.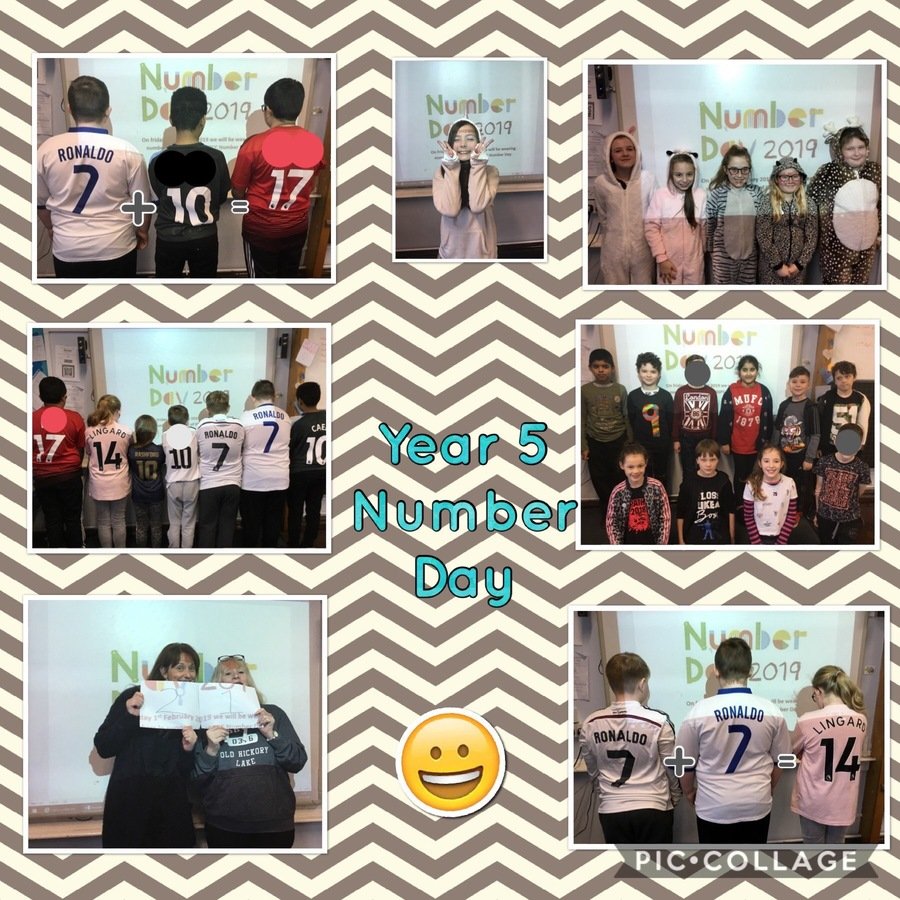 11.01.2019
What a busy first week back we have had in Year 5!
Please see below for our new Spring Term class newletter and Homelearning Grid.
Frozen Kingdom
The children have enjoyed discovering about our new topic this week, Frozen Kingdom. Over the next term they will become part of an Antarctic expedition, braving the elements as they follow in the footsteps of Sir Ernest Shackleton and his brave crew. The children will discover all about the planet's coldest land, from its harsh bitter cold weather to the animals that call it their home. Come with us on a journey that no one will ever forget!
The children have started the topic by looking at the book 'Shackleton's Journey'. They have enjoyed learning about the early life of Sir Ernest Shackleton, how and why he decided to go on his adventure, as well as learning about his crew.
In English, the children written persuasive letters to Sir Ernest Shackleton, trying to convince him to hire them for his expedition. Then they were allocated an actual crew member's name, researched about them and made a fact-file.
In Art, the children have designed their own recurring pattern inspired by the book cover of 'Shackleton's Journey'.
The children have also undertaken a Commando Joe's mission on Friday called 'Excellence is expensive' where they had to work as a team showing determination, positivity, decisiveness and self discipline. They successfully completed this mission and will have the opportunity to participate in more over the next few weeks. See our Twitter feed for photos.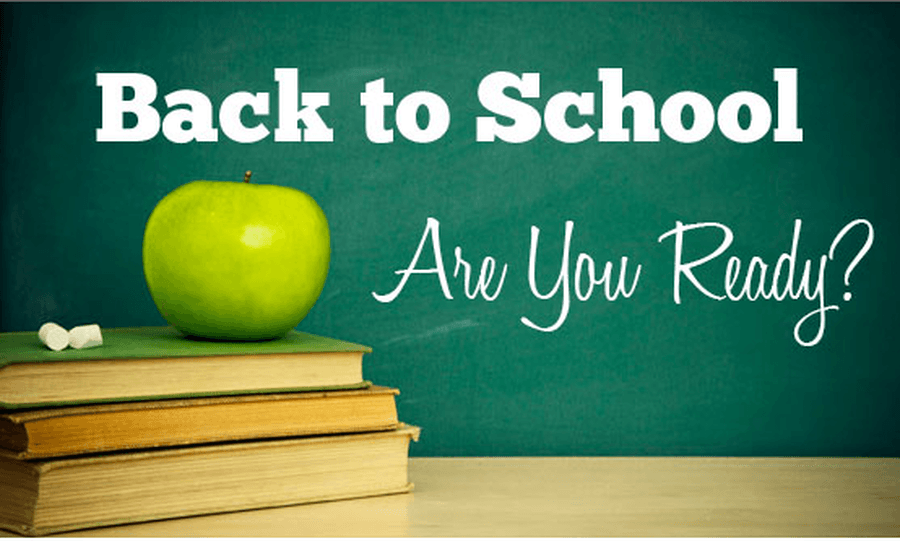 We look forward to seeing you all at 8:55am in the morning for another fantastic term in Year 5.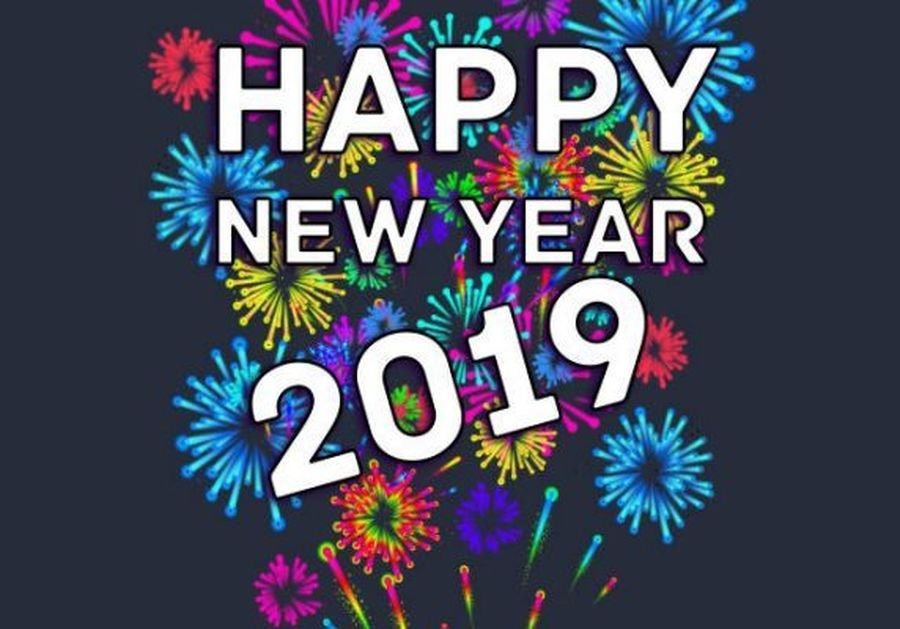 Happy New Year to all our children and families!
Let's make 2019 a great year!
We would like to wish all our children and their families a very Merry Christmas and a Happy New Year.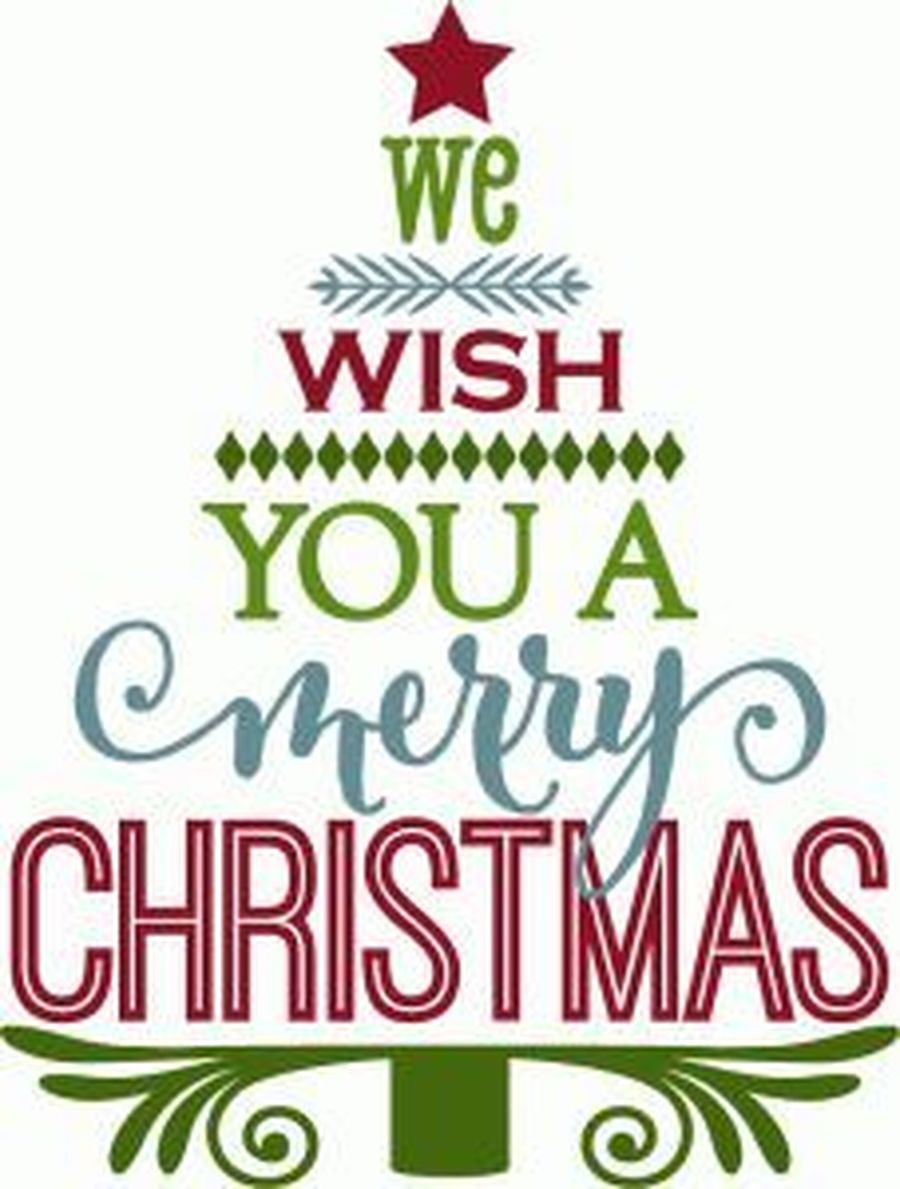 21.12.18
Some fabulous home learning this term, thank you for all your hard work.
Well done and thank you to the children who made a snowman tealight for our Christmas Fair tonight, they went down a treat!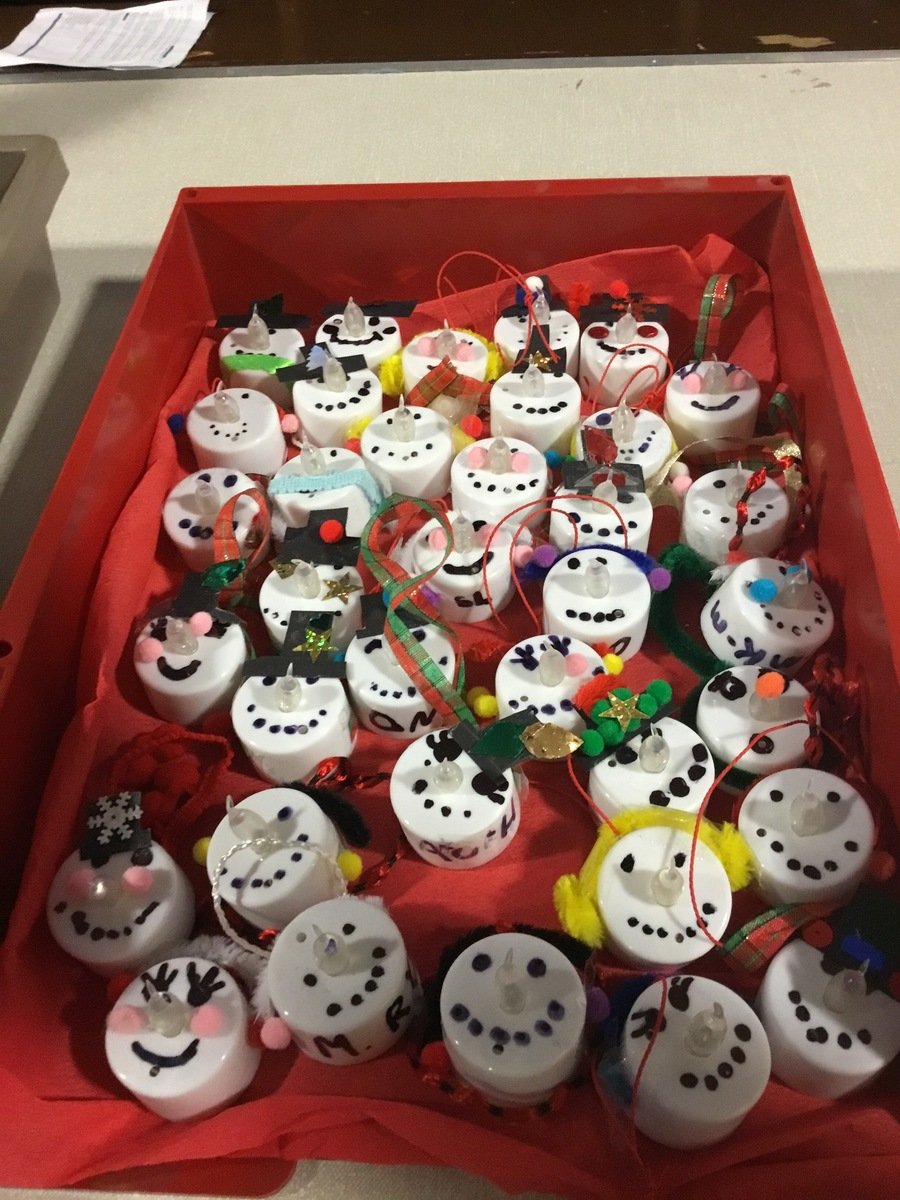 14.12.18
In Maths this week the children have been investigating Perimeter of different shapes by solving tricky problems. They certainly have had their brains stretched with their learning over the past few days!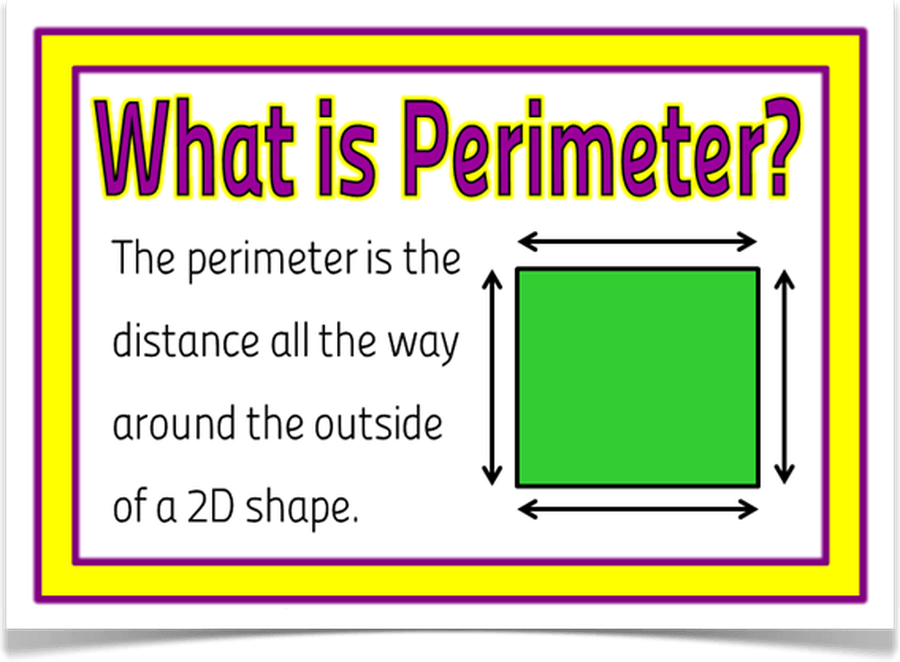 In English this week we have been continuing our work on our fantastic class novel Cogheart. On Thursday the children came up with questions they would like to ask some of the main characters they had encountered so far. The children enjoyed taking part in Hot Seating the characters, whilst the other children asked them their questions.
Well done to Scarlett who was Lily and Cael who was Malkin.
11.12.18
What a busy term we have had in Year 5!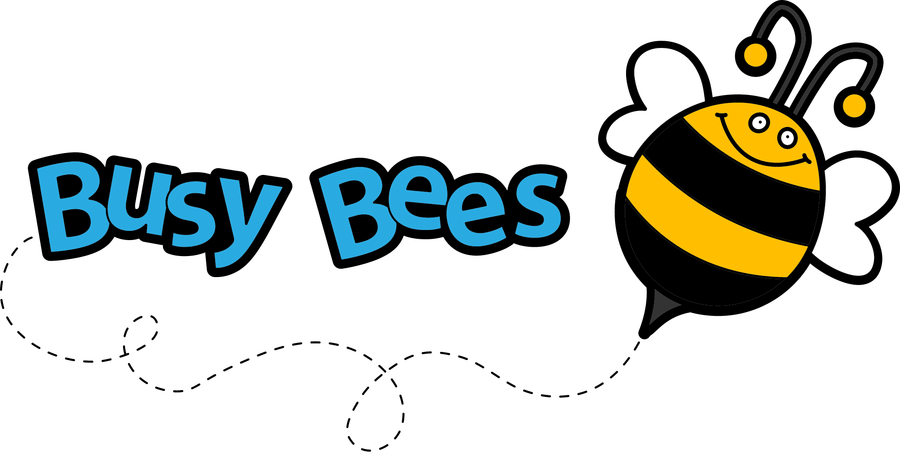 Currently Year 5 are reading the fantastic book Cogheart by Peter Bunzl. The children are thoroughly enjoying the story so far and are engrossed in their English tasks. We are hoping to finish the story by Christmas,as we are all eager to find out what happens to Lily, Robert and Malkin.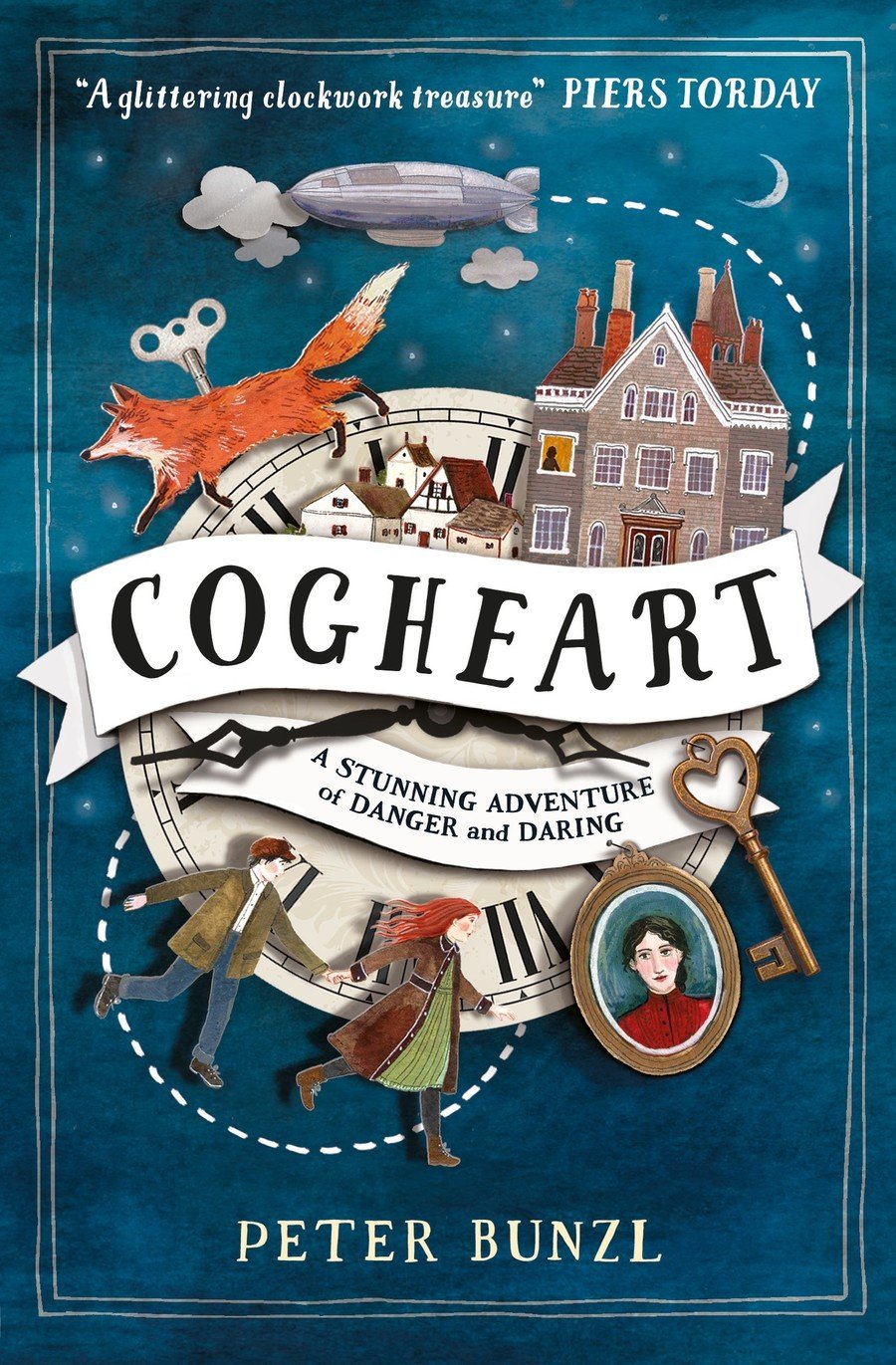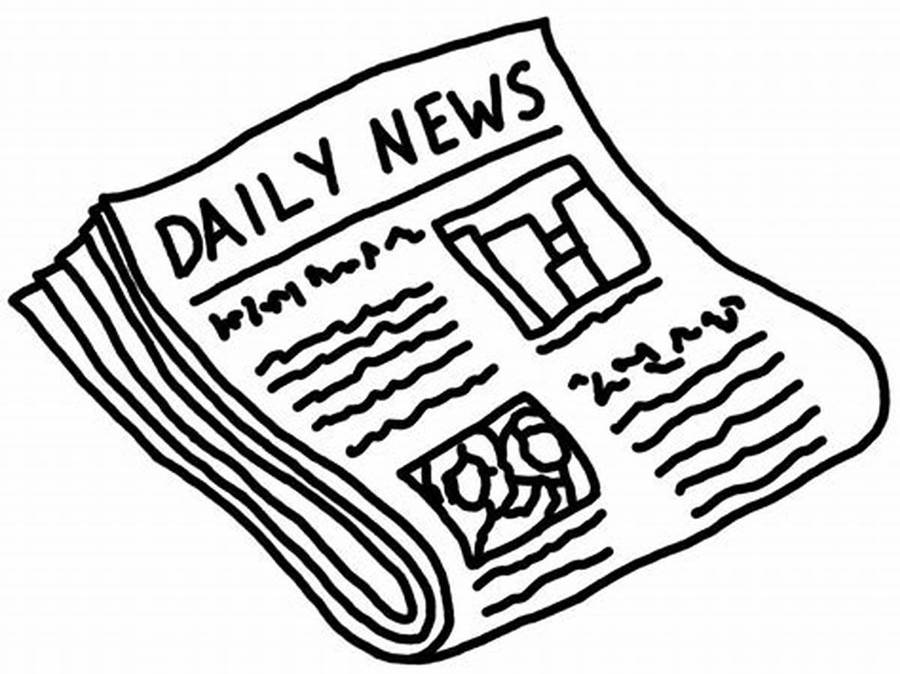 Over the past 2 weeks Year 5 have been looking at newspapers. The children have studied the parts and common features of newspapers and are busy writing their own reports... WATCH THIS SPACE FOR FINISHED ARTICLES.
Marvellous Maths
Over the term the children have been learning all about Place Value, Addition and Subtraction, Multiplication and Division and only last week Statistics and graphs. The children love to play the maths games like the one below. This one was using the children's knowledge about multiplying and dividing by 10, 100 and 1000.
As part of our Victorian Topic Year 5 and 6 visited Helmshore Textile Museum. The children got to see what life was actually like the cotton mills.
During the term the children have been enjoying Yoga lessons with Mrs Camilleri. They enjoyed learning all about the different techniques and positions.
This week we have been continuing our Place Value learning with numbers up to 10,000. On Friday the children enjoyed playing a maths game to consolidate their learning. Maths is fun!
Welcome to Autumn term 2018.
What a busy first week for our Year 5 children settling back into school life. We have enjoyed getting to know everyone and look forward to the term ahead!
Please find below the information from Meet The Teacher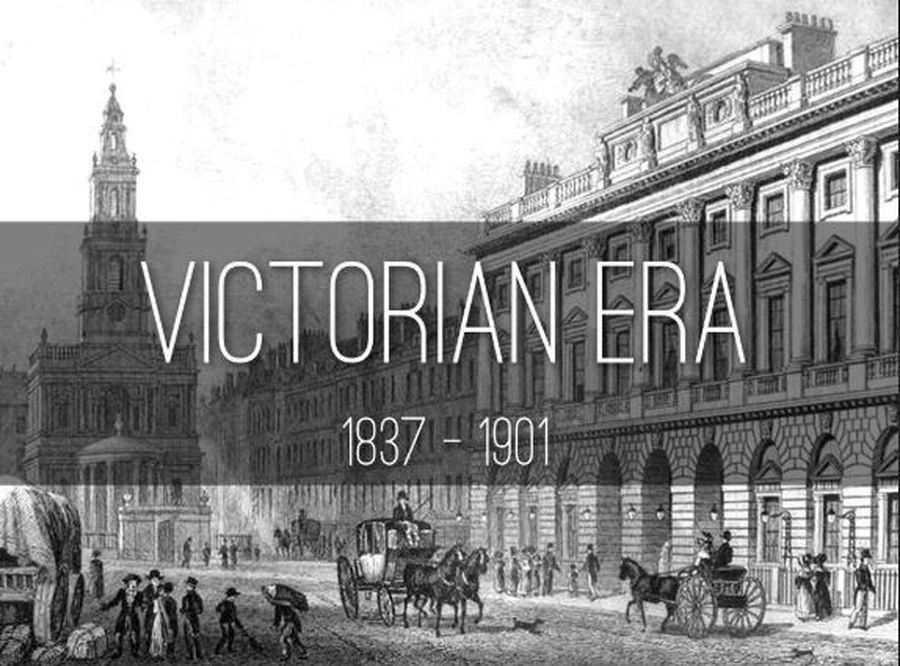 This term we will be looking at The Victorian Age with our topic 'Revolution'. The children will be finding out about what life was like during this time, as well discovering the many life changing inventions that were made-the electric light bulb, the telephone and even the flushing toilet!
Full steam ahead to the Victorian age!
We have sent home tonight (07.09.18) the Home Learning grids for this half term as well as our Class Newsletter with information about reading, PE, when homework has to be in etc.

A huge welcome back to you all!
We hope that you have had a lovely, relaxing summer with your family and friends.
We are looking forward to seeing you all on Tuesday 4th September for lots of fun and exciting learning.