2018 - 2019
Class teacher: Miss J. Watkinson
Supported by: Miss L. Almond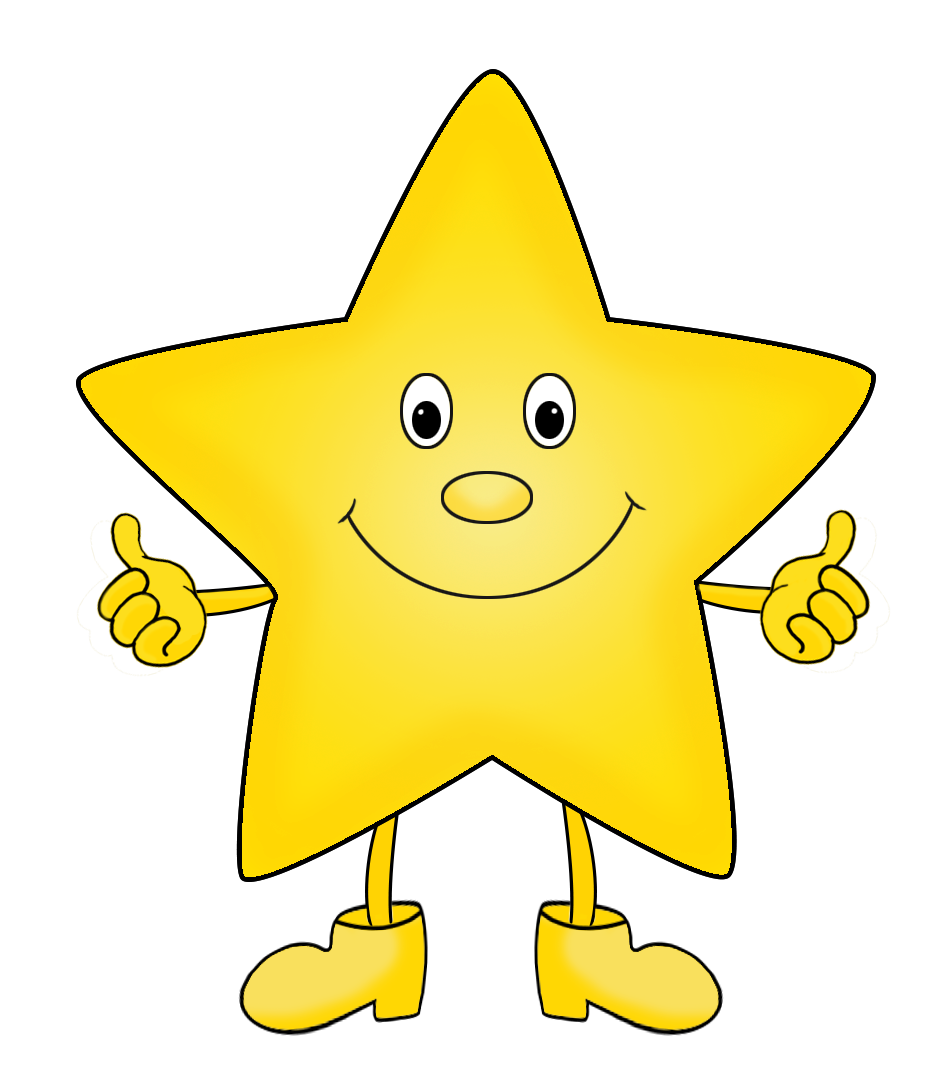 Good Learning:
14.06.19
Well done to Huzaifah, who is my good learner of the week this week. Huzaifah blew me away with his persuasive letter. He had included all the key features of persuasive writing that we had discussed, well done Huzaifah!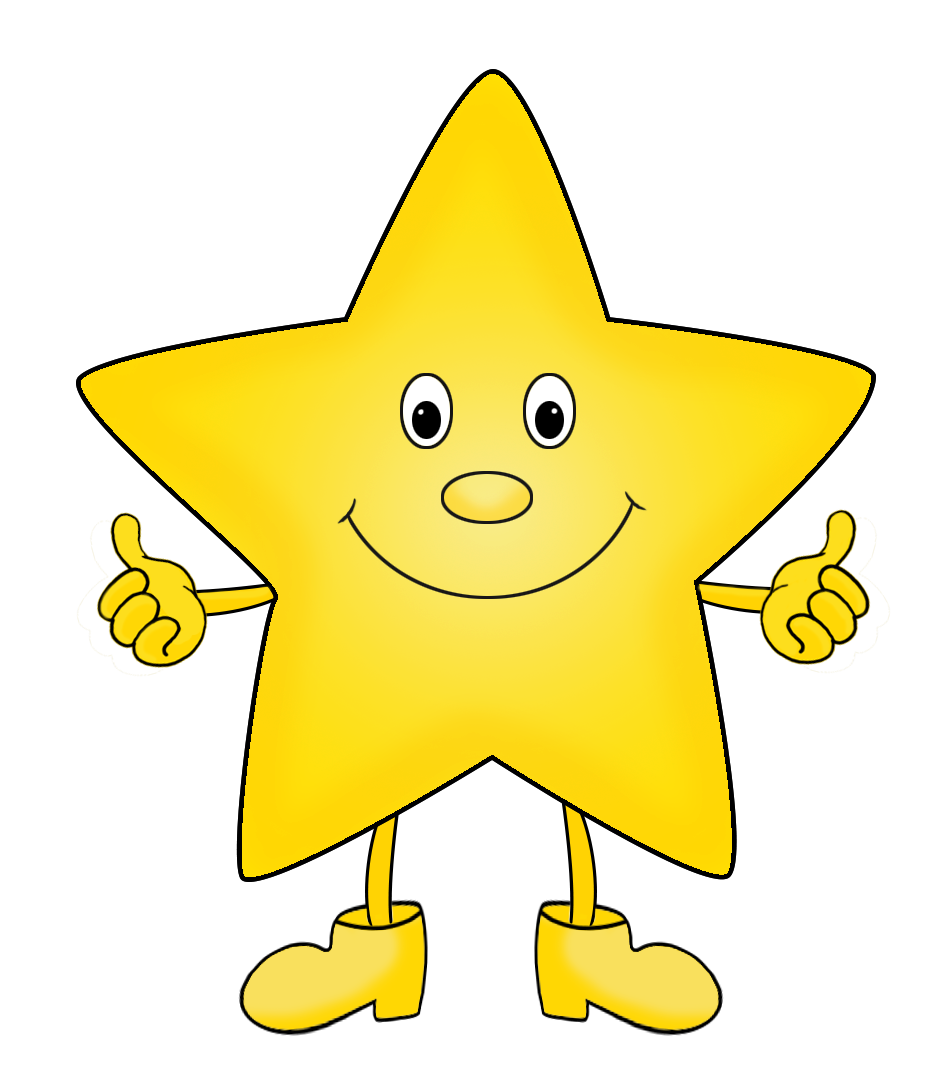 Golden Jumper:
18.06.19
Well done to Madison who is my golden jumper winner this week. Madison is such an excellent role model, always on task, always ready to learn, always doing the right thing. Well done Madison!
What have we been learning in Year 4?
Friday 14th June
This week in English we have been looking at the features of persuasive adverts and texts. We wrote our own persuasive letter to Mr Zuckerman to stop him from killing Wilbur the pig. In Maths we have been studying types of angles, how to use a protractor and finding right angles in shapes. We have also been looking at the different types of triangles and their properties. We have been busy practising for our class assembly, we can't wait for you to see it next Wednesday!
Friday 7th June
We had lots of fun designing and creating our own Stone Age tools and weapons. We were creative, using only materials available in Stone Age times. We have written creative character descriptions for different characters from our new book Charlotte's Web. In Maths we have been collecting, presenting and interpreting data on different types of graphs. Our new Christian value this half term s 'thankfulness'. We have discussed what we are thankful for and why.
Friday 24th May
We have had a busy last week of half term this week. We completed our guided reading book 'The Butterfly Lion' and we have also finished our Power of Reading book 'Pugs of The Frozen North'. We have thoroughly enjoyed both of these books and learnt lots. In Maths we have been learning to tell the time, both analogue and digital. Practise with your child throughout the day to test them on some time problems! In Science, we have been learning all about parts of plants and flowers and their jobs, the life cycle of a plant, pollination and fertilisation.
Have a wonderful half term break! We look forward to seeing you on Monday 3rd of June for our final half term of year 4!
Thursday 16th May
As part of year 4's Stone Age topic we have been researching and comparing Stone Age houses. Using teamwork and Commando Joe's equipment, we built our own shelters that had to protect us from a storm (Miss Watkinson's water bottle)!! Only 2 teams successfully passed the mission with their shelters keeping them dry!
Friday 17th May
I am so proud of the newspaper reports that we have written and published this week. We have also enjoyed playing these TARA maths games to help with our times tables.
Wednesday 15th May
What a beautiful day for it!! I was so proud of the children who represented our class and school at the Manchester school games tennis tournament today. They played excellently with an even better attitude, demonstrating fabulous sportsmanship, well done!
Friday 10th May
We have been drafting our newspaper reports, ready to publish them next week. We have been reporting live from 'Snowdovia' on the events from our book. We have loved getting in to role as journalists and eyewitnesses. In RE we have been compassionate when understanding The Lord's Prayer and creating our own prayer cubes.
Friday 3rd May
We have had a busy week of problem solving, using a range of maths skills to answer word problems involving money. In English we have written an excellent setting description and an adventure story. We had a very interesting visit from parliament education with an assembly to help us learn about what happens in parliament. We even got a chance to vote, using a voting pad to answer questions. In topic we have studied cave paintings and created our own using a range of materials.
Friday 29th March
We have really enjoyed our volcanoes topic. I was blown away with the 3D volcano home learning creations, they were fabulous! We even had some erupting ones! Thank you so much to the children and families who went to the effort to create such fantastic models. We also had some excellent power points, stories, fact files and volcanic rocks. Well done and thank you!
Friday 8th March
We have had a very creative week this week. We have loved designing, making and erupting our 3D volcano models. In Maths we have continued to look at equivalent fractions. In English we have been studying characters and writing letters. We really enjoyed our class worship with Paul, all about compassion. We reinacted the story of The Good Samaritan, which helped us to think about what we can do to help others. We have had some amazing book in a jar entries and some fabulous fancy dress characters for World Book Day. We focussed on the author Anthony Browne for World Book Day with lots of lovely reading activities.
Friday 1st March
Welcome back, I hope you enjoyed your half term break. We have loved the start of our new topic 'Volcanoes' this week. We have been locating volcanoes around the world, using an atlas. Looking at the layers of the world, how volcanoes are formed and the different parts of a volcano. Take a look at our new class display with some of our work so far! In Maths we have been using our multiplication and division knowledge to find equivalent fractions. In English we have been writing a descriptive and emotive recount of a dramatic event and a diary entry. We are loving our new book 'Pugs of the Frozen North' so far.
Friday 8th February
What a lovely week we have had in Year 4. I was so proud of everyone for their fantastic performances in our class assembly on Chinese New year. In English we completed 'The Tin Forest' and wrote our own versions of the story and completed our talk for writing story maps. In Maths, we have continued to look at fractions, involving reasoning and problem solving. Our teamwork was put to the ultimate test when successfully completing our CoJo mission!
Friday 1st February 2019
We have had a busy week of writing in Year 4. We have written diary entries, letters and descriptions. In maths we have been adding fractions to make a whole, adding and subtracting fractions and also fractions of amounts. We really enjoyed our Maths learning workshop. We had some very competitive parents. Thank you to those who joined us.
Friday 25th January 2019
Another fabulous week of learning in Year 4. In English we have written a descriptive poem about the jungle, made predictions about the text and written a continuation of the story. We have also used 'Talk for writing' to retell the story so far. As a class we came up with actions for each part. In groups we then came up with our own actions for the next part of the book. Check out twitter to watch the video. It was a great way to help us remember the story and think carefully about the writing on each page.
In Maths we have been finding the area of shapes.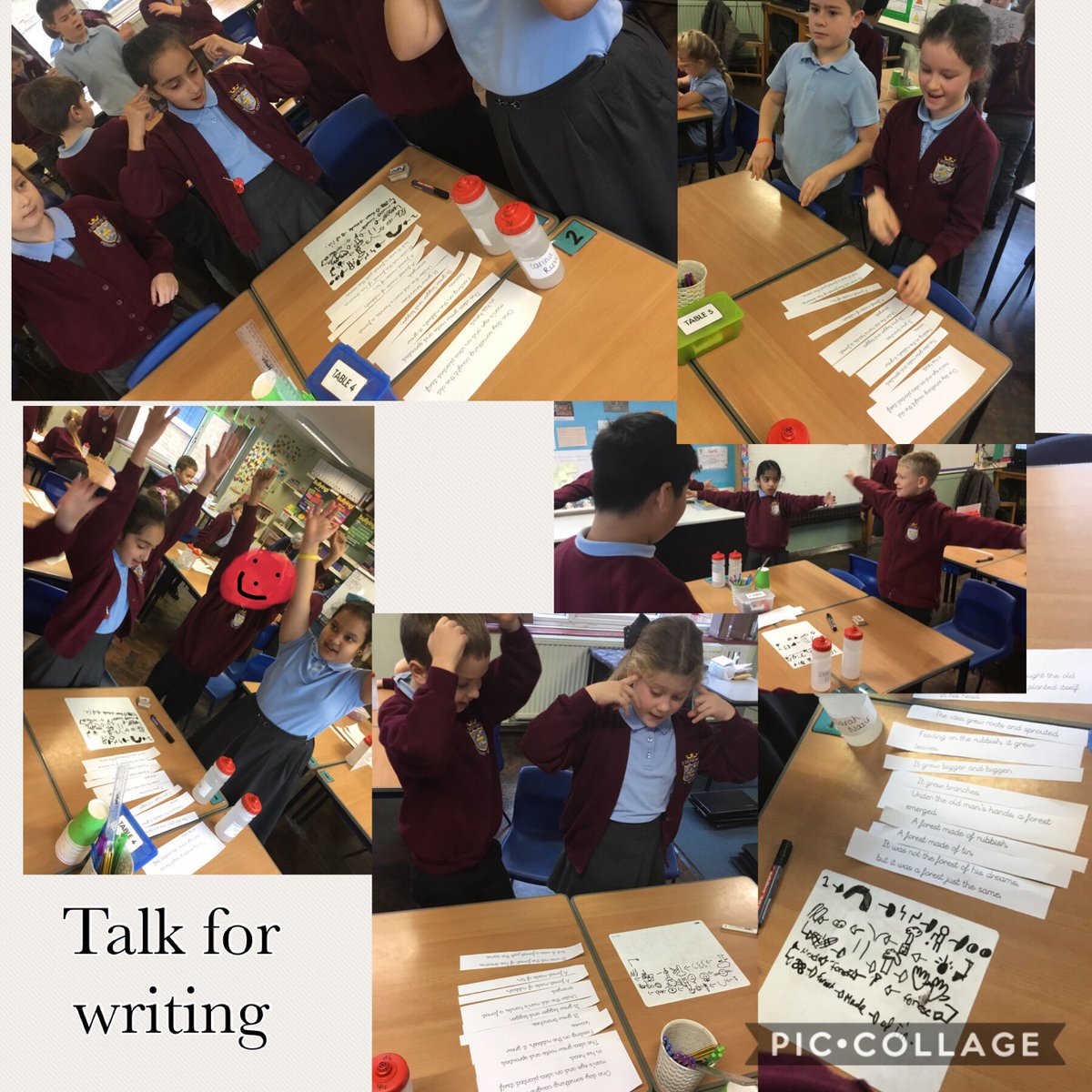 Using 'Talk for writing' to retell a story.
Friday 18th January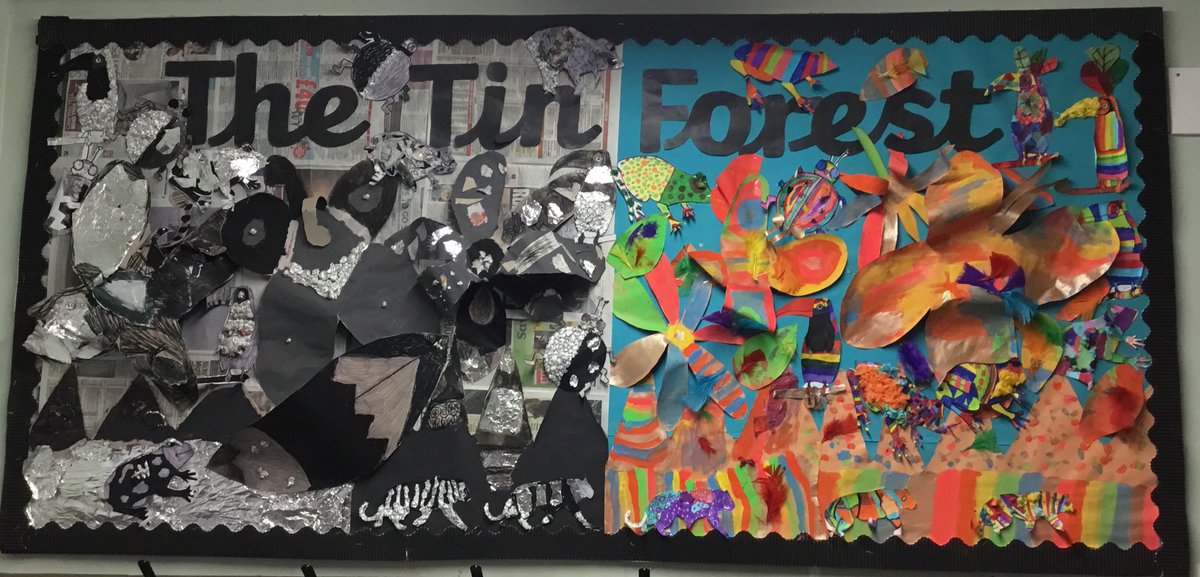 We have had a very creative week this week. Our new display represents the old man's dream vs reality from our class book 'The Tin Forest'. The black and grey side represents the miserable, dull landscape that he looks out onto and the bright, colourful side represents his dream. We used this display as a stimulus to write two contrasting setting descriptions and also a diary entry, empathising with the old man.
In maths we have been using our multiplication and division skills to solve long multiplication calculations, using the column method. We have also used these skills to play some very competitive maths games.