So excited to announce that the Year 3 Swimming Programme commences next week and the Year 3 class assembly will be taking place on Wednesday Morning! Exciting times ahead...
Well done to Maisy who has been awarded the Golden Jumper this week for always being a ray of sunshine in the year 3 classroom.
Thursday 13th December 2018
What an exciting term it has been already. The children are making unbelievable progress and make me proud to be their teacher everyday (I really do have the best class in the school).
In English we have continued to enjoy all of Lizzie's adventures and will be sad to finish such a fantastic book which has inspired all of the children in many ways.
In Maths we have looked at place value and addition and subtraction and the children are becoming speedy mathematicians.
In Science we have looked at forces. The children have enjoyed deciding what kind of force causes movement from different objects.
Friday is Christmas Jumper day and the school fair for plenty more Christmas cheer!
I am so excited for this year especially with our first topic 'Scrumdidlyuptious' which is absolutely as good as it sounds.
Our first text in English this half term is the highly anticipated 'Lizzie and the Birds'. Miss Watkinson and myself had the pleasure of going to the launch of this amazing new text and learning how the author brought Lizzie to life.
In Maths we are going to be learning all about the place value of 3 digit numbers and how to partition numbers to make them more manageable.
I hope you have all had a restful summer and are all refreshed and ready fot the exciting year we have ahead of us.
Love,
Miss Bishop xx
Congratulations to Leo our first Golden Jumper of the year. Leo has been awarded the Golden Jumper for his excellent transition to Year 3 and having a fantastic mindset to his learning. Well done Leo, keep up the good work!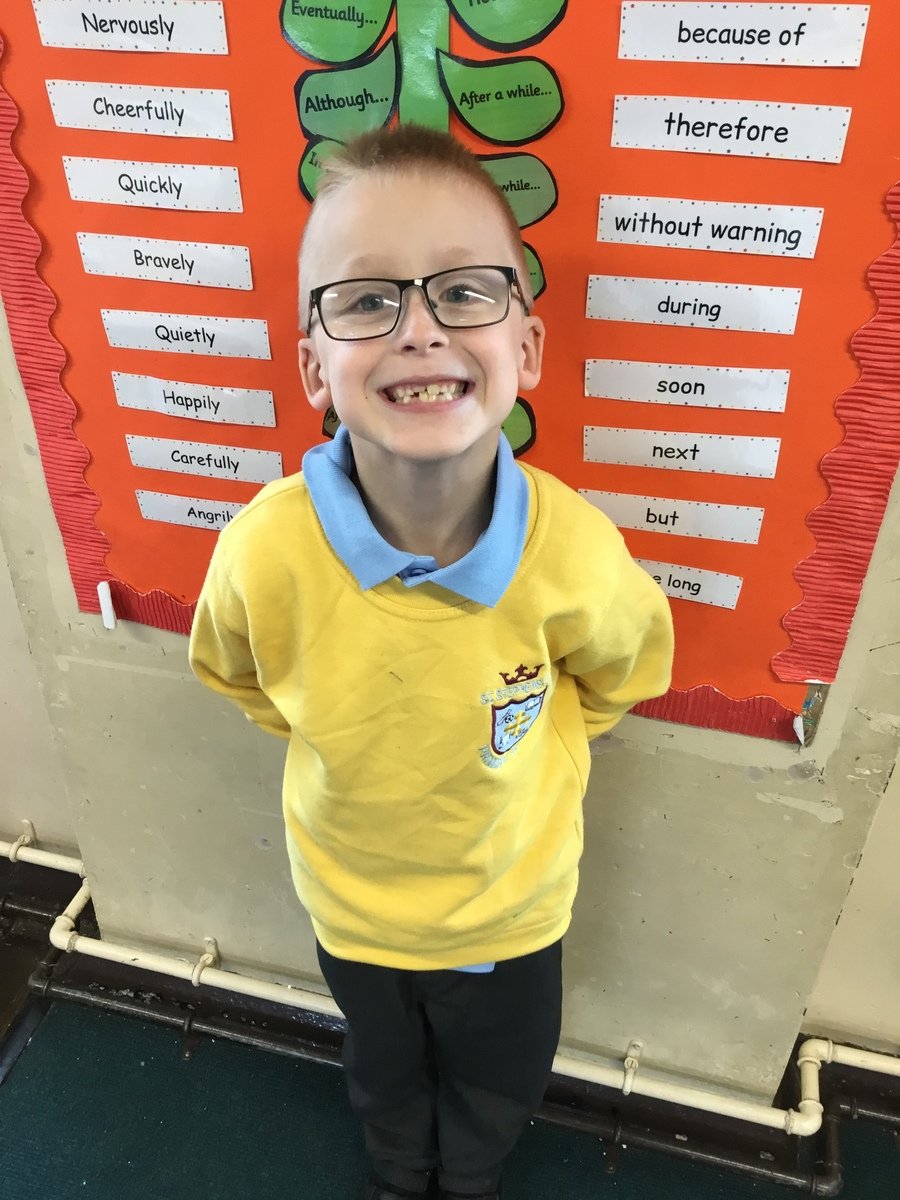 Year 3 2017 - 2018
Well done to Harry our amazing good learner of the week! Your maths is simply magnificent.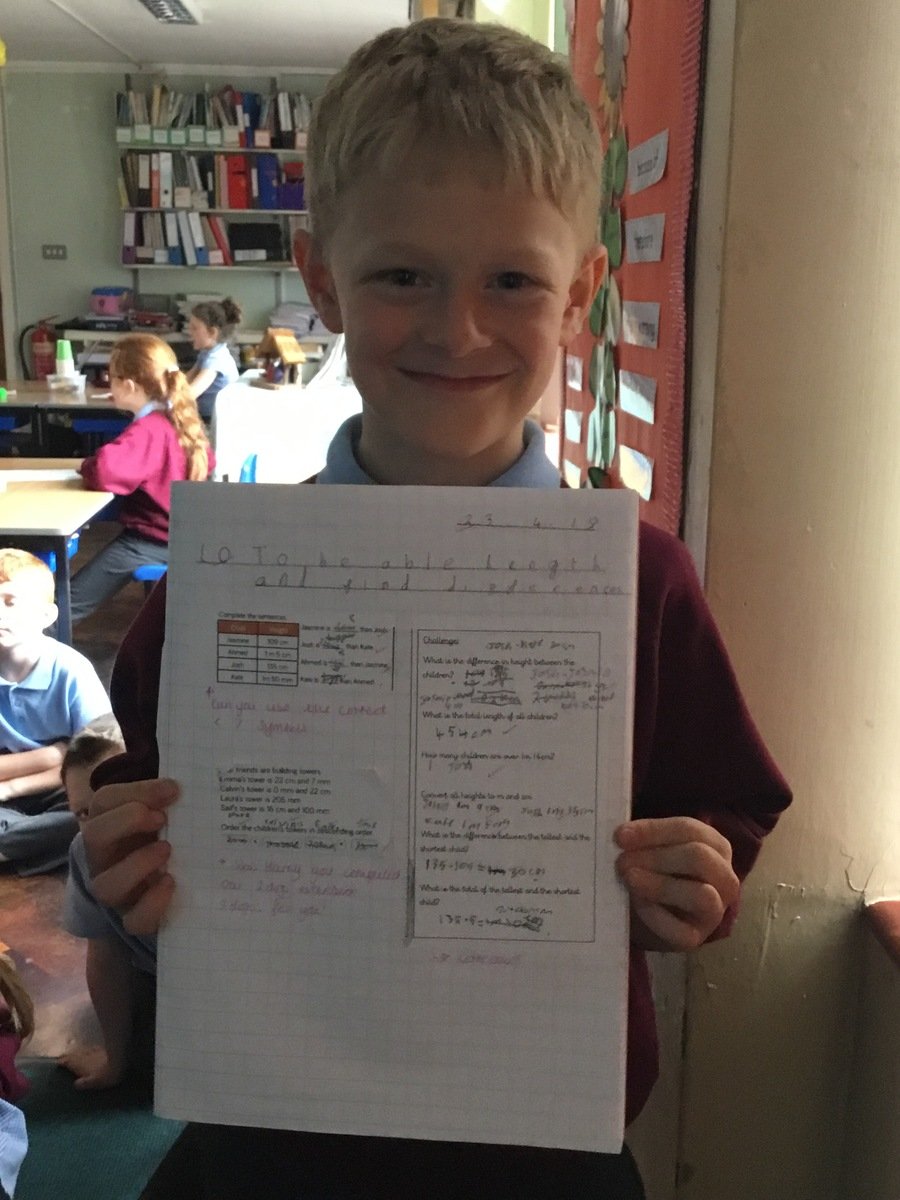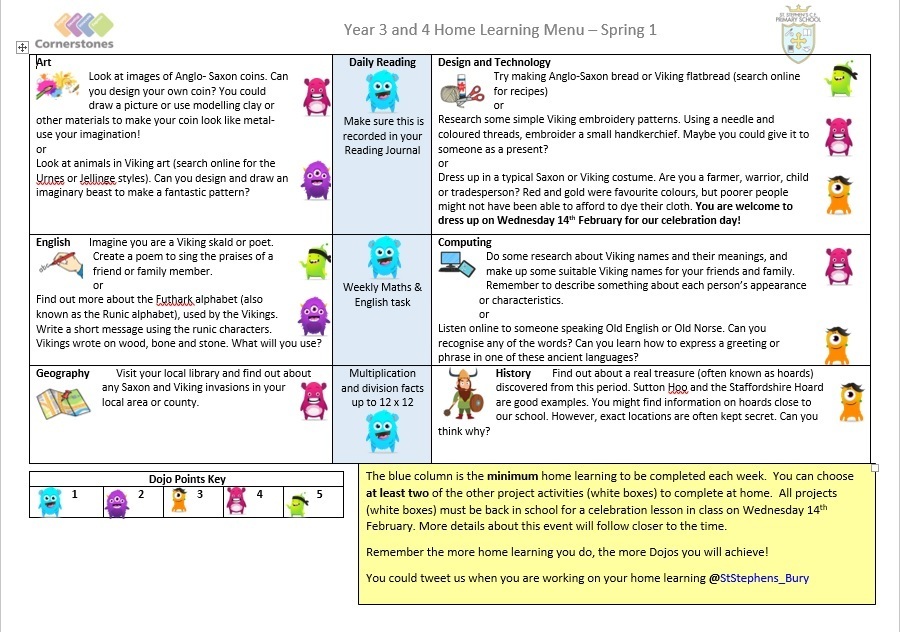 CLICK HERE to download this half term's Home Learning Menu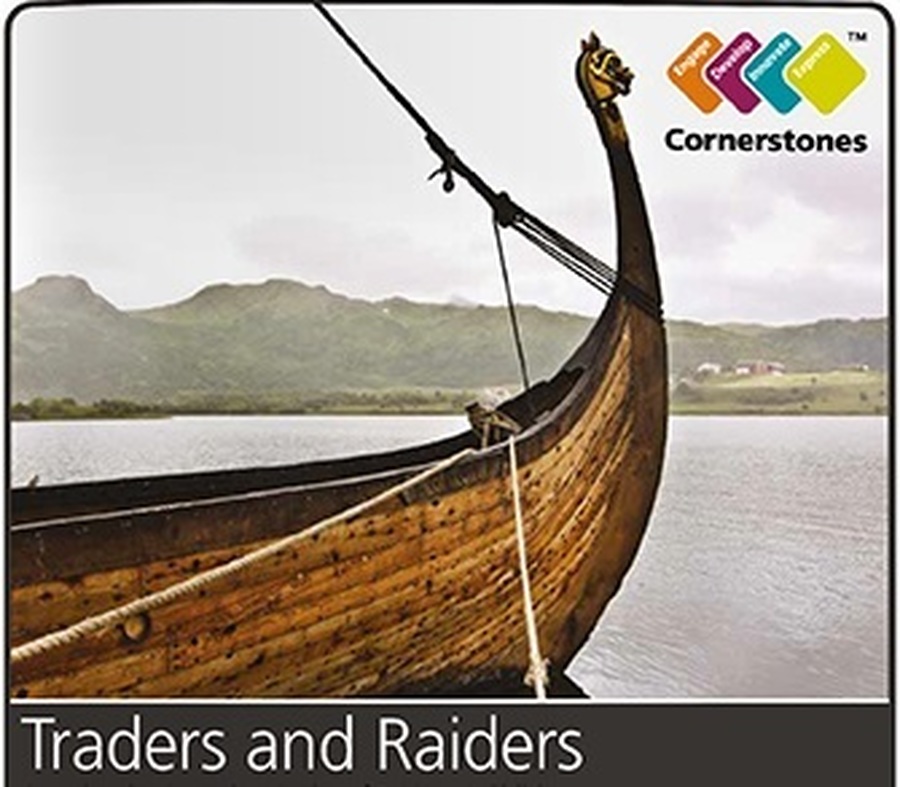 Week Commencing 12th March 2018
Science Week!
Another fantastic week of learning with my amazing mini scientists. The children have worked scientifically all week doing experiments, making sure they were fair tests, writing predictions and concluding their results.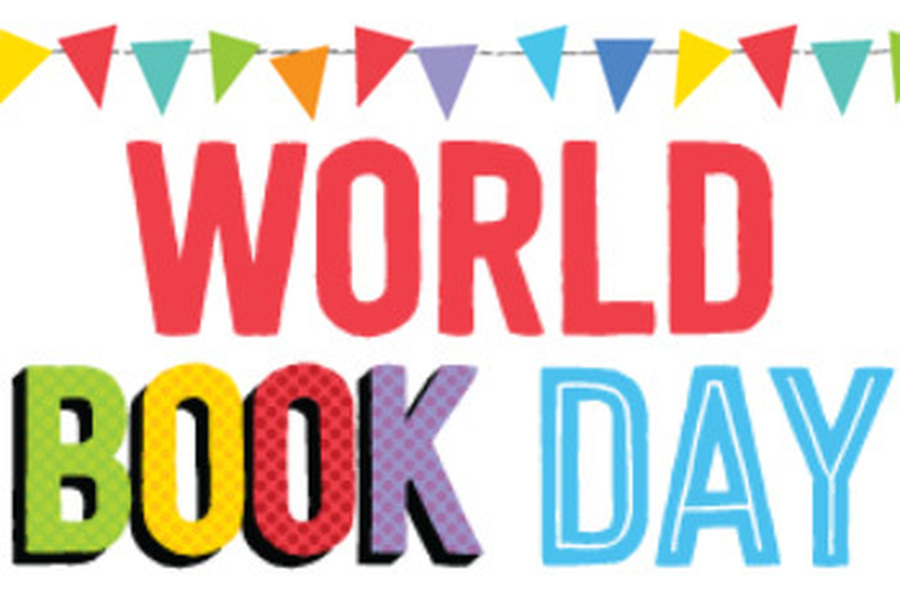 Week Commencing 5th March 2018
What a way to end our week with the whole school celebrating the beauty and brilliance of literature! We missed our World Book Day last week due to the snow but we did it in true St Stephen's style!
Maths
The children have been tackling fractions this week and what an amazing job they have done. Using their knowledge of the 3,4,8,5 and 10 times table and division facts the children have been tackling thirds, quarters, fifths, eighths and tenths of shape and measure and have been able to reason their thinking!
On Friday we took part in a whole class guided reasoning session where the fraction of each shape was an item from a well known book - we had Bruce Bogtrotters gigantic chocolate cake that cost a whopping £56. The cake was split in to 8 slices and the children had to work out the value of one slice and how many slices they could buy with different amounts of money and what their change would be (it was mouth wateringly good. We then looked at irregular shapes and worked out if the fraction shaded was correct or not and reasoned why we knew this.
English
The children have written diary entries from the viewpoint of our "unlikely hero", Arthur from our book Arthur and the Golden Rope. The children have also written text for a page that has no narrative on it. We listened to some music that built suspense and plotted the emotions of Arthur on a graph before creating a piece of writing that slowly builds suspense for the reader. It was simply stunning and the vocabulary the children came up with amazed me.
Topic
The children have created 3D pictures this week of viking long ships headed for British soil. The children have also made some beautiful Mother's Day cards which we hope all Mums and Carers enjoy on Sunday!
Week Commencing 5th February 2018
Another amazing week in Year 3! So much learning and so much fun. I am blessed to teach such wonderful children who show kindness and resilience every day.
Maths
The children have been learning formal methods of multiplication this week, they have wowed me with their maths skills again using their key instant recall facts to help them work out the answers (test them; I'm sure they will amaze you, too).
English
The class have had a debate this week preparing and delivering considered arguments for and against Arthur taking the perilous journey to the land of the gods!
Computing
The children celebrated safer internet day by learning different ways to support them to stay safe online which is so important.
Topic
The children created AMAZING viking armour and weapons!
Reading
This week we have started a new class book which we read for 15 minutes daily. We are already on Chapter 18 of the Goosebumps Book - 'A Night in Terror Tower' the children are engrossed in the story and are always disappointed when we get to the end of a chapter. It is lovely to read to them and see their love of literature in return.
Week Commencing the 15th January 2018
In Topic today we have been using the ipads to create movie trailers about Iceland.
Week Commencing the 8th January 2018
I still can't quite believe we are in 2018! The children have been doing an excellent job of reminding me that it is no longer 2017 when I write the date on the board each morning :-)
Happy New Year to you all and hope you had a peaceful Christmas Holiday.
We have hit the ground running straight away with our learning this week and the children have already produced many fabulous pieces of work.
Maths.
In maths we have been multiplying and dividing by 3,4 and 8 and it is clear to see that the daily oral starters have rubbed off this class are on fire with their tables and even faster at the inverse! So impressed - keep it up year 3!
English.
In English the children have written some fantastic descriptions of the New Year's Eve London Firework display using a range of writing techniques: metaphors, similes, show not tell sentences, 2 A sentences and personification! We also started our new book Arthur and the Golden Rope and the children have been delving into the Brownstone family vault, questioning a number of strange artefacts hidden within!
Topic.
We have introduced our new topic this week of Traders and Raiders and the children have been ordering timelines and researching information about the Vikings.
Homework.
There have been some changes to homework this term. In addition to the weekly Maths and English tasks we are also sending out 3 weekly spellings to support how we are teaching spelling within school. Children have also received a home learning menu. The menu is designed to give the children more choice in their learning and be rewarded whilst doing it. If you have any issues with resourcing items for the homework please speak to myself or Mrs Brough-Aikin.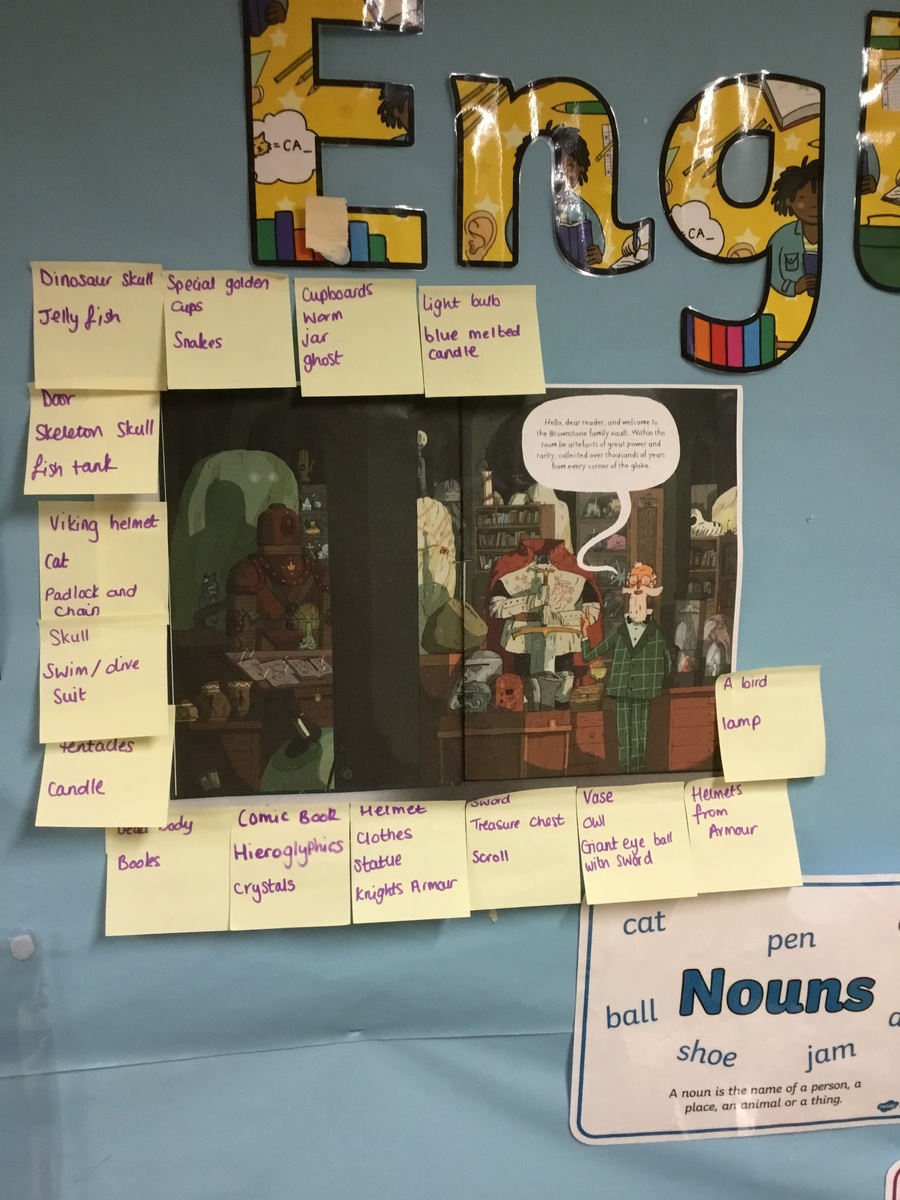 Autumn Term 2017
This week we got even more gruesome as we learned all about the digestive system from the digestive organs of a sheep!
118 'got your number' Year 3 Place Value 3 digit problem solving and reasoning - ordering themselves from largest to smallest.
What an amazing start to the year we have had so far in Year 3.
Our topic this half term is burps, bottoms and bile and it is just a gruesome and gory as it sounds!
We started off looking at the functions of teeth and how to look after our teeth. The children used plaque disclosing tablets to show areas on their teeth they may be missing when brushing. The children looked at different types of food packaging and made predictions about which ones would have the most amount of sugar in and which would have the least amount of sugar in. The children then weighed out the sugar and discussed which foods and drinks are healthier options for their bodies and their teeth.
We then went head to head with Year 4 in the Great British Cake off! Year 3 baked a healthier sugarless cake and Year 4 made a sugar cake. Our amazing healthy option sugar free cake won the taste test down to our excellent baking skills.
We then did the egg shell experiment where we tested the effects of different drinks on egg shell which represented tooth enamel. The conclusion - sugary drinks rot your teeth. The children decided they needed to make healthier choices when choosing drinks and become more vigilant when brushing their teeth especially after sugary food and drinks.