Nursery
2019-20
Teacher - Mrs L Smith
Supported by Mrs K Clift and Mrs T Brough-Aikin
For up to date news, follow us on...



Convertinonverting
Welcome to Nursery 2019 - 2020
Our next intake will be in January 2020. For information about nursery places, or to arrange a time to come and look around, please visit our admissions page or contact school on
0161 764 1132 or email the school at ststephens@bury.gov.uk
In the Autumn Term we will be hosting our first drop in session of the year for prospective families to visit our Nursery. Please look out for the date and time.
Our topic this term is 'Why do you love me so much?' This topic is based around love, families and how people are the same and different.

Convertin
Forest School ~ Wednesday 11th September 2019
Nursery enjoyed their first Wednesday in the woods. We dressed in our wellies and waterproofs and packed a picnic. We talked about the different areas in the Forest School, mud kitchen, nature potions, music area, den building, construction area, reading area and the stage. We played some games and sang some songs. We then ran in and out of the trees and made some music. We spotted a frog in the wet grass and then we found a tiny, baby newt on one of the pallets. We then had our picnic, freshly baked muffins, which we made this morning with our own apples, drank milk and read the story of 'We're going on a bear hunt!' Great fun had by all!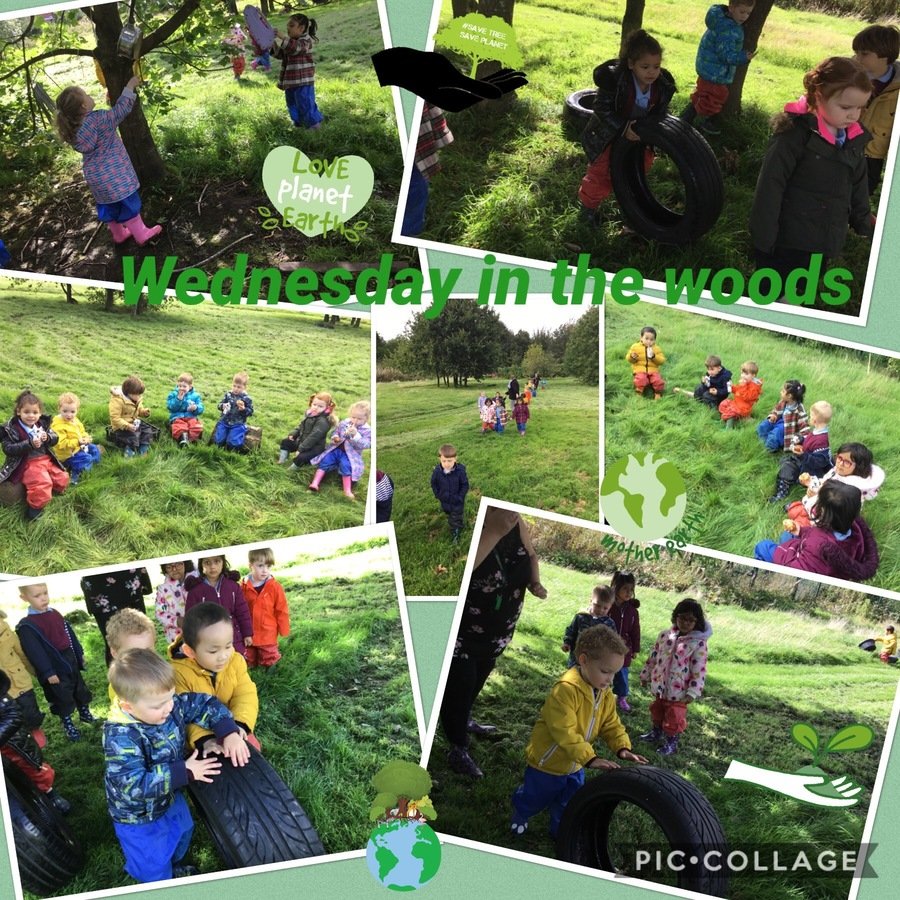 W/E Friday 13th September 2019
We have been so lucky with our apples this year. We have an enormous haul of apples and today we have started picking them. We counted the apples as we collected them and we tasted them at snack time. They are delicious and taste so juicy and fresh. We washed them and have taken some of them to the staff room for the teachers to eat at lunchtime. Some of them had been nibbled by little creatures so we used these to do some apple printing. We are planning what we would like to make with our apples and are looking forward to baking our own treats for snack time.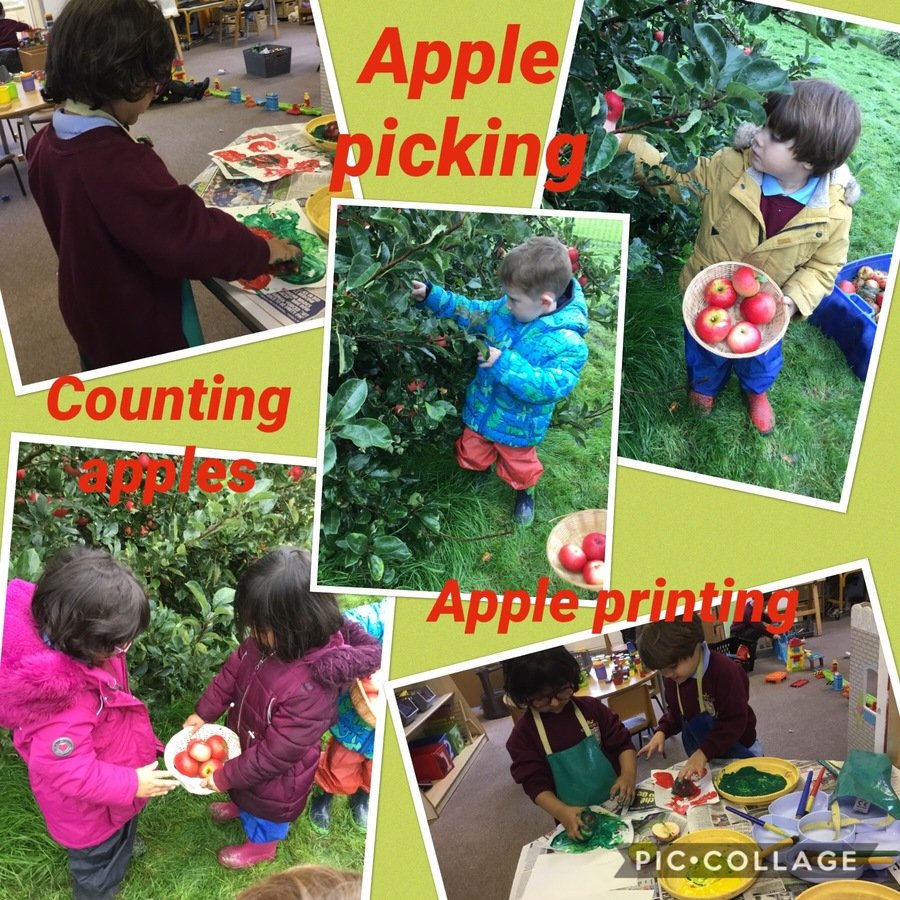 Friday 6th September 2019
We have had a busy first week at school. It has been lovely visiting our new families, meeting the new children and getting to know their parents. We had some very happy children starting Nursery at the end of the week. Lots of smiles all round from the children and staff and a few tears from the parents! We are welcoming even more new children next week so lets hope for more smiles.

Converting