Reception
Class Teachers: Miss T Ramzan & Miss N Jones
Supported by: Mrs A. Riley, Mrs K Fitton, Mrs L Williams & Mrs D. Bostock
Welcome to Reception 2019/2020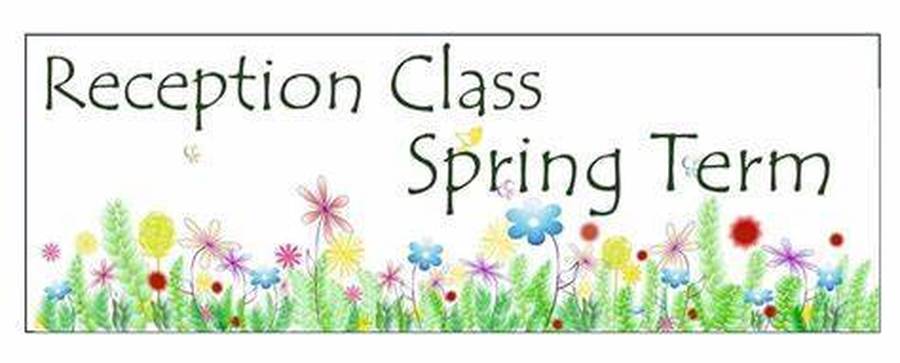 Welcome back to Spring Term!

Our next topic is "Why is water wet?" We will be looking at water and its properties and exploring questions such as "How can we keep dry on a rainy day?" We will be investigating the properties of water, floating and sinking, staying safe near water and things that are waterproof.
Wishing all our families a Merry Christmas and all the best for 2020.
See you on Monday 6th January 2020.
Thursday 19th December 2019
The children had a very special visitor this morning in Reception to celebrate their final day in school before the Christmas holidays. They asked him lots of questions about his elves and reindeers.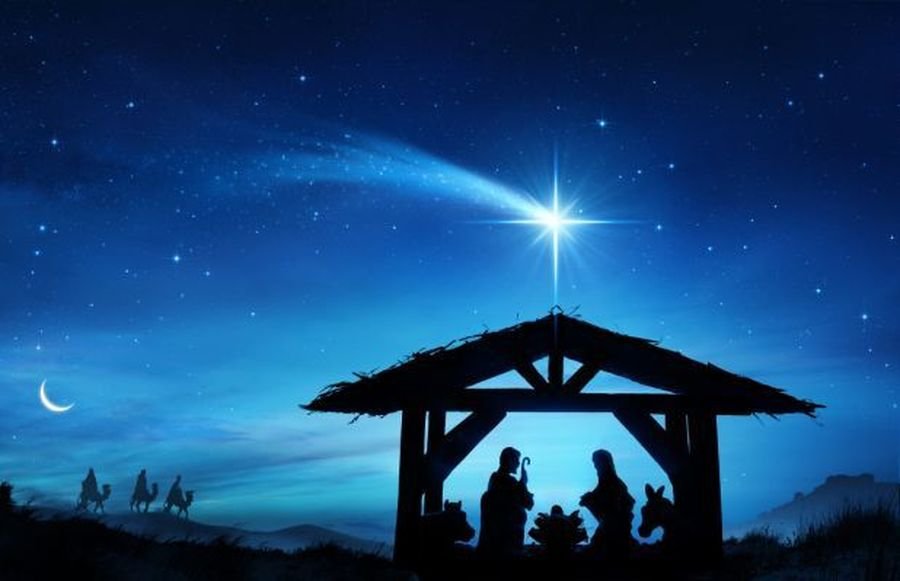 What an amazing performance this week from EYFS in our Nativity. They all showed great courage and confidence as they told the true meaning of Christmas.

Friday 13th December 2019
Today the children enjoyed taking part in Save The Children Christmas jumper day, they all looked amazing. We talked to the children about how their kind contributions would help other children.

Friday 6th December 2019

Christmas has arrived in Reception this week. First, we have had a delivery of our real christmas, which the children enjoyed decorating.
Secondly, a little friend has come to stay with us for the season. The children are enjoying seeing what he gets up to every night whilst we are at home!

Next Miss Ramzan showed off her creative skills with her snowman painting.
And lastly the children help create their own small world tuff tray with a winter theme, fabulous work children!

Friday 29th November 2019


On Wednesday the children enjoyed a PJ day for their topic "What happens when I fall asleep".

The children brought in their favourite soft toys and story books to share with the class. They also enjoyed hot chocolate and biscuits.
Friday 22nd November 2019

This week Reception have had a special visitor who has come to spend some time in class. He has terrible tusks, and terrible claws, and terrible teeth in his terrible jaws. Knobbly knees and turned-out toes, and a poisonous wart at the end of his nose. His eyes are orange, his tongue is black; he has purple prickles all over his back... Oh help! Oh no! It's a gruffalo!

The children have enjoyed listening to the story and using the puppets and toys to act it out. They have also made their own gruffalo using play dough and paper plates, played gruffalo games and solved some gruffalo maths.
He will be back with us next week for more fun!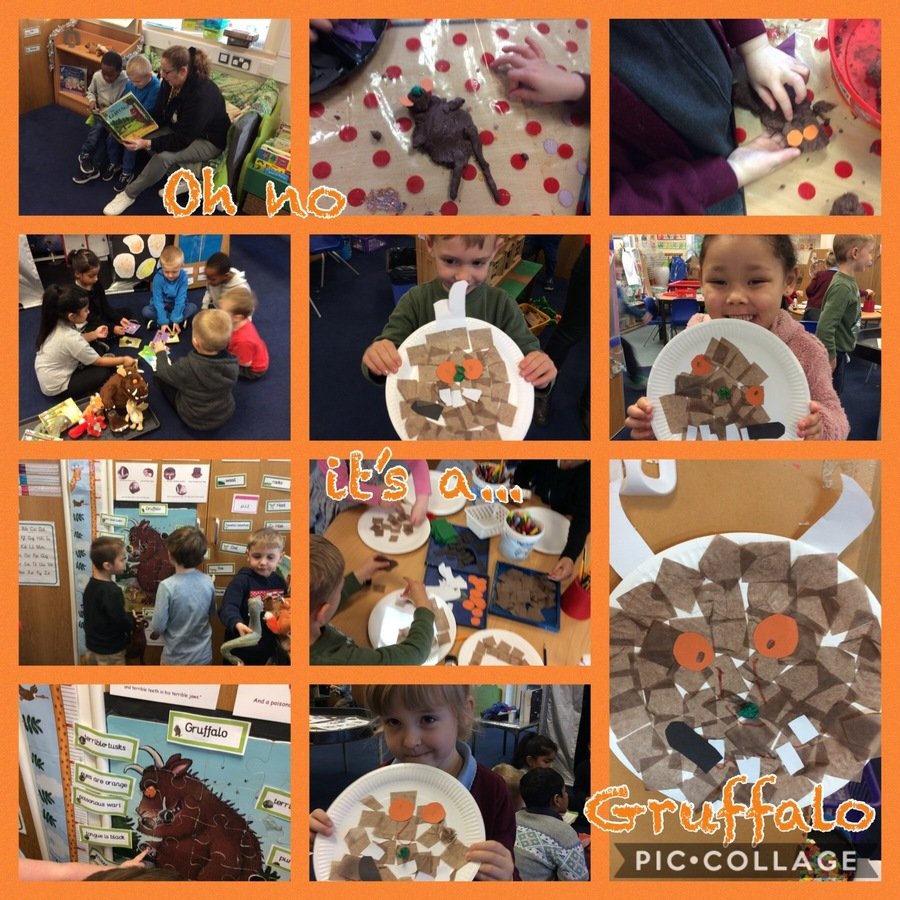 Friday 15th November 2019
Children in Need 2019
The children in Reception had a great day joining in with BBC's Children In Need today. They enjoyed making their own Pudsey bear masks, as well as listening to stories about the famous yellow bear. We loved seeing them dressed up in their own clothes, Pudsey outfits and accessorises.
Thank you for all your kind donations.
Funky Fingers
The children have been busy practising their fine motor skills with their Funky Finger activities this week. They have been threading pipe cleaners and beads, using peg boards, cutting patterns with scissors and pegging socks onto the washing line (no excuses at home now children! ) to build the strength in their fingers. Fantastic work!
To Infinity and Beyond...
A huge thank you to the very talented Mrs Riley who has recreated the Solar System in our class with the help of the children. They used balloons and paper mache to make the planets and lots of lovely coloured paints and glitter.
The children are busy learning facts about the different planets and love their amazing working environment.
I'm sure you'll agree they look out of this world!
A warm welcome back to Autumn 2 to all our children and families.
Our next topic this term is called 'What happens when I fall asleep'. The children will be learning about the planets and stars, nocturnal animals, people who work at night, the importance of sleep and rest as well as discussing bedtime routines.
We will also be looking at Diwali, Bonfire night, Remebrance Day and Christmas.
Thursday 7th November 2019
The children have been busy making edible sparklers this week with Mrs Fitton. They enjoyed dipping the breadsticks in the chocolate, then used sprinkles to add colours for the fireworks.
Friday 1st November 2019
The children have enjoyed a busy first week back this week. They have been looking at the festival of Diwali at the beginning of the week, practising writing their names in the shape of firework rockets, a visit to our wonderful Forest School and finally their first gymnastics session on Friday.
Tuesday 29th October 2019
The children arrived back to school this morning to find an amazing space station had arrived in class! They were all very excited to see what had landed in their role play area and have already started to enjoy discovering the secrets of the universe and pretending to be astronauts.
Friday 27th September 2019
Autumn has arrived in Reception this week. The children enjoyed looking at the changes happening in their environment, collecting leaves, acorns and other autumn treasures.
Zumba and Squiggle has been a huge hit this week with the children, allowing them to build up strength in their arms and shoulders for fine motor skills.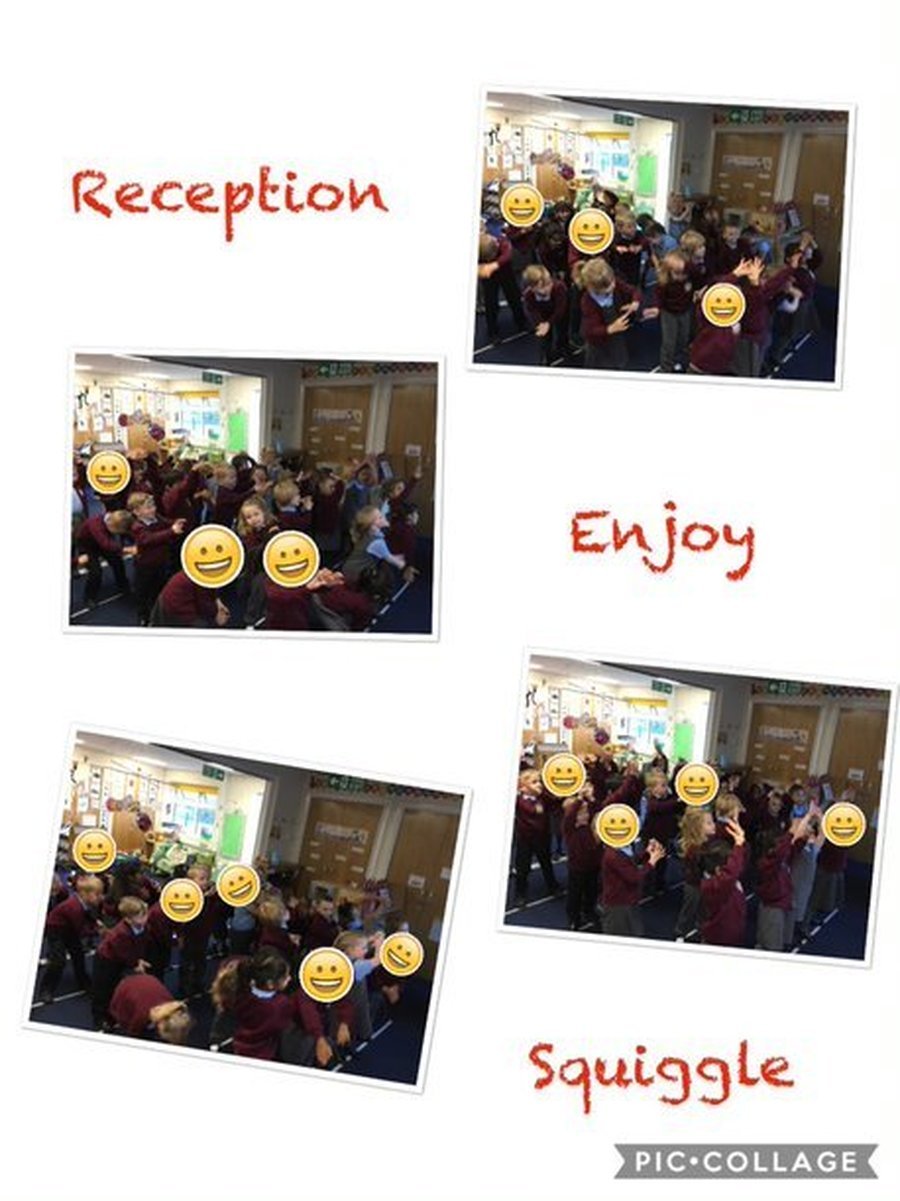 Friday 20th September 2019
Dough Disco
Another first this week for Reception, as they started their daily Dough Disco sessions by Shonette and of course the wonderful Mrs Riley!
The children have thoroughly enjoyed moulding the play dough in time to music and performing different actions such as; rolling it into a ball, flattening it, putting each individual finger into the dough, rolling it into a sausage and squeezing it.
This activity helps to strengthen children's fine motor muscle, s to enable them to develop their pencil grip which in turn will help to develop their writing skills. But most of all it's fun. Ask your child to show you the moves and join in!
Apple Cake
One activity that was a huge hit this week in Reception was baking with the apples harvested from the school grounds. The children enjoyed mixing and stirring the different ingredients, as well as talking about what they thought was going to happen when we baked it. As the cake was cooking, the children enjoyed the delicious smell and couldn't wait to try it for snack time.
A BIG thank you to those parents who have kindly contributed so far to the Reception fund, this enabled us to buy the ingredients.
Friday 13th September 2019
Busy First Week!
Wow! What a busy and exciting first full week the children have had in Reception. They have all shown great confidence and enthusiasm whilst settling into the class and school routines, a huge well done!
The children have been experiencing lots of new and exciting things in class this week and have had their first PE lesson. All the children loved taking part in the badminton lesson and tried really hard to get changed themselves.
We are also very lucky to have our own apple tree growing in Nursery and the children have been busy collecting them and using them for counting. We can't wait to use them for baking next week.
A very warm welcome to our new Reception children who have joined this week.
Miss Ramzan, Miss Jones, Mrs Riley and Mrs Fitton have had a busy start to the week visiting the children in their homes and getting to know a little bit about them.
On Thursday and Friday we welcomed the children into their new class and they all settled in well. The children enjoyed staying for lunch and exploring their new learning environment, both outside and in. We are all very proud of how well the children have lined up, sat on the carpet and followed instructions for their first exciting week here at St Stephens.
We can not wait to welcome all the children together on Monday for the start of their amazing learning journey with us.
For up to date news follow Reception on twitter
@StStephens_EYFS
#WeLoveStStephens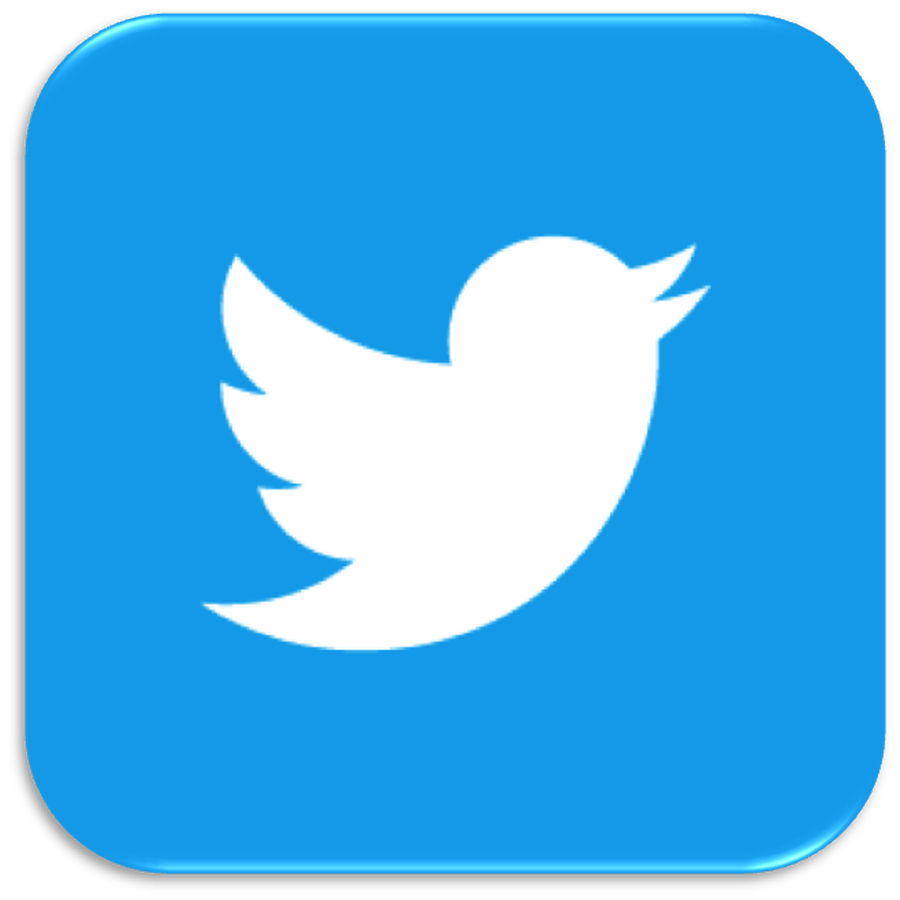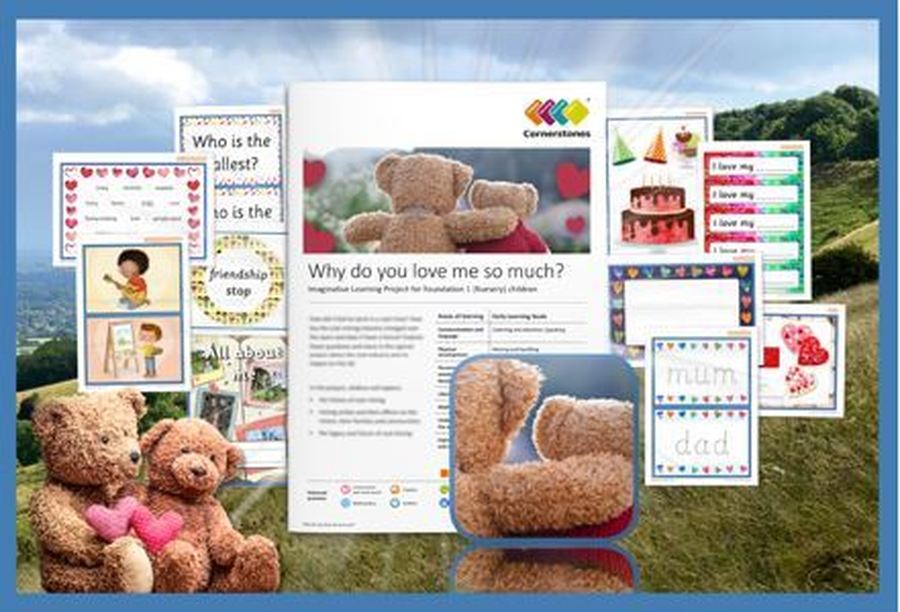 Our first topic in EYFS will be Why do you love me so much ?
During this first topic we shall be looking at and answering questions like 'What is special about me?' and 'How do we show we care?'
We will be exploring this topic about love, families, home, friends and how people are the same and different.
Look out on twitter, Tapestry and this class webpage for more information and what we have been up to during this lovely topic.
New baseline assessment pilot 2019/2020
During the first few weeks of Reception, children are assessed to provide a baseline assessment to enable staff to provide a personalised curriculum for each child. This September, our Reception children will be taking part in the NFER baseline assessment pilot scheme. This will provide a snapshot of where pupils are when they arrive at school, enabling us to have a starting point to measure the progress that the children make by the end of year 6.