Converting
Teacher: Mrs J Cocker
Supported by: Mrs J Davies and Mrs N Bailey
PE Days Spring 2: Tuesday and Wednesday
Scroll to the bottom of this page to access the LEARN page for remote learning when isolating.
Converting
Learning, loving and growing; together as God's children
Welcome to our new Spring 2 term.
This half term our new class novel in English will be the brilliant 'Wonder' by R J Palacio
Converting
'My name is August. I won't describe what I look like. Whatever you're thinking, it's probably worse.'
Auggie wants to be an ordinary ten-year-old. He does ordinary things - eating ice cream, playing on his Xbox. He feels ordinary - inside. But ordinary kids don't make other ordinary kids run away screaming in playgrounds. Ordinary kids aren't stared at wherever they go.
Born with a facial abnormality, Auggie has been home-schooled by his parents his whole life. Now, for the first time, he's being sent to a real school - and he's dreading it. All he wants is to be accepted - but can he convince his new classmates that he's just like them, underneath it all?
Our MATHS learning will start with decimals - some of the learning will involve the children using place value counters and a place value grid to
make numbers with up to three decimal places. Converting
They will read and write decimal numbers and understand the
value of each digit.
They will show their understanding of place value by partitioning
decimal numbers in different ways.
We will be continuing learning all about Ancient Egypt, but this half term will be a history focus. Please do not forget about your home learning menus - you can find a link to this at the bottom of this page.
Converting
Welcome to a new and exciting year of learning in Year 6!
Converting
Happy New Year to you all in Year 6! May I take this opportunity to thank all children and their parents for the most generous and lovely gifts we received in the final week before the break for Christmas. It is very much appreciated. Mrs Davies and Mrs Bailey also send their thanks. We can't wait to welcome you back - there is so much to look forward to this term. For your information, our PE days are Wednesdays and Thursdays, so please remember to come dressed for PE on those days.
Pharaohs
Converting
It's a new year and time to begin a brand new exciting topic: Pharaohs. We will travel back 5000 years, to the dusty realms of ancient Egypt, entering a world of mysteries and curses, mummies and kings. We will unravel the secrets of ancient tombs, using historical sources and ancient artefacts and find out about powerful pharaohs and grandiose gods. We'll make death masks fit for a Pharaoh and their journey into the afterlife. Who knows what treasures we will find?
Converting
Our new class novel is the wonderful Secrets of a Sun King. If you would like to buy a copy of the book please click the following link. It is not compulsory but I know that many of you enjoy having your own copy for our English lessons.
This term there are some exciting projects for you to complete at home. For every challenge you complete you will receive class Dojos but there is also an opportunity to win a book prize during the last week of term when we will exhibit all of your wonderful learning projects! Please click on the document below to see the list of exciting learning projects.
Here are some helpful websites when working on your Pharaohs projects or if you would like further information on all aspects of Ancient Egypt...
BBC Bitesize – Ancient Egypt – KS2 History
Britannica Kids – Ancient Egypt
BBC – How does the River Nile help people survive in Egypt?
BBC Bitesize – Who was Tutankhamun?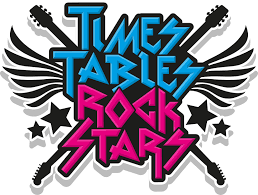 In the next few days our new leagues will be set up for this year's Times Tables Rockstars! In the meantime, you can get practising using the password you received last year!
Each term we would like the children to be able confidently answer what we call the 'Key Instant Recall Facts'. This term, I would like the children to work on being able to iknow the multiplication AND division facts for all times tables up to 12 x 12. See Autumn term 1 on the attached document. Key Instant Recall Facts
Converting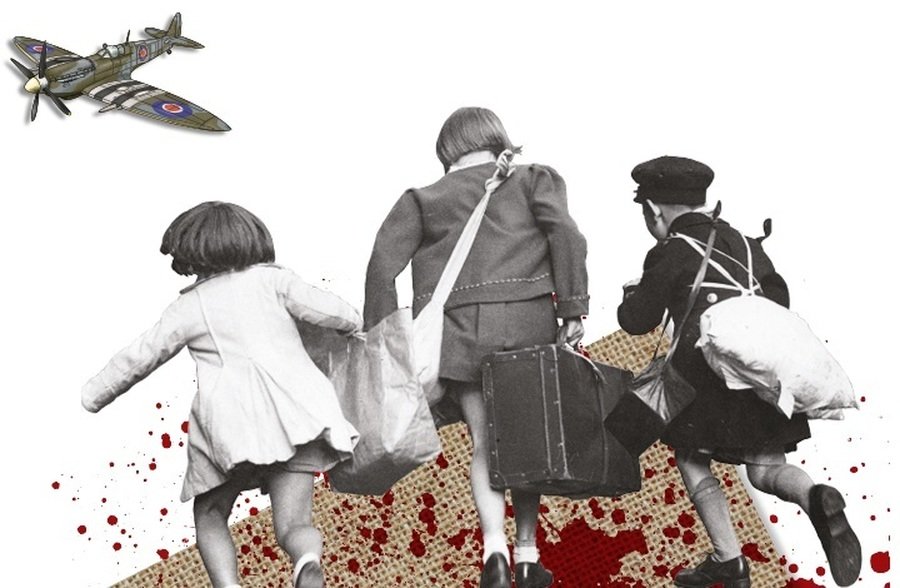 A Child's War
Our topic this term is 'A Child's War' – we will be taking an in depth look into the events of the Second World War…
A siren sounds, a building crumbles, a Spitfire zooms overhead. Take cover. It's 1939 and Britain is at war. Deep down in the Anderson shelter, we will learn why nations were fighting and why child evacuees had to make the long journey from their homes and families into unknown territory. We will find out all about 'Make do and mend', rationing and the effects of war on our home nation. We will delve deep into this bygone era, when loose lips sunk ships…
In addition to weekly homework the children will be given a home learning menu with exciting and creative optional tasks they can complete at home with a WW2 theme. You can access this here Home Learning Menu
Letters from the Lighthouse
Converting
Converting
This term we will be reading 'Letters from the Lighthouse', by historical fiction writer, Emma Carroll. The book is an evocative wartime drama set in February 1941 featuring Olive and her brother Cliff who have been evacuated to the Devon coast. At first they feel unwelcome but once they move into the Lighthouse with the Keeper, Mr Ephraim, an exciting adventure begins as Olive tries to solve a coded letter left by her missing elder sister, Sukie.
Converting