ConvertingYear 5/6
Learning, loving and growing; together as God's children
Class Teacher: Mrs A Gunn
Supported by Mrs D Byers and Miss M Shaylor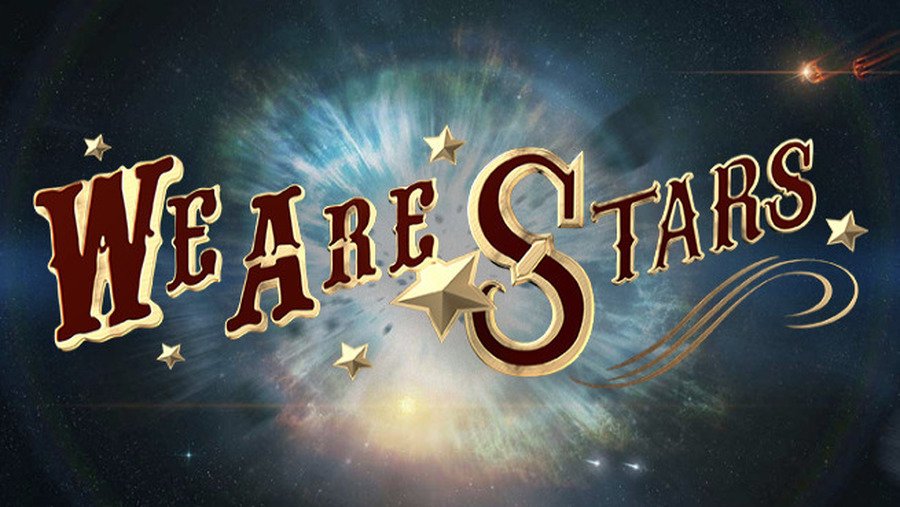 Class Superstars
At St Stephen's we love to celebrate the achievements of our children, whether it be good learning or good character - demonstrating our Christian Values. Here are this term's 'Good Learners' and 'Golden Jumper' winners so far...
W.C. 06.09.21
Golden Jumper - Malayeka - for positive attitude and enthusiasm and her sunny personality!
Good Learner - Lola - for motivation in her maths learning.
W.C. 13.09.21
Golden Jumper - Seren - for making me feel so welcome as class teacher.
Good Learner - Ellashayne - for fantastic writing linked to Letters from the Lighthouse.
W.C. 20.09.21
Golden Jumper - Abigail - for demonstrating what it means to be an independent learner.
Enjoying the fruits of Autumn
Today we enjoyed a perfect afternoon visiting Forest School. We found there were plenty of rich pickings for our Autumn art activity...
September 2021
Welcome back Vicar Paul - we have missed you!
What a joy to welcome Vicar Paul into Year 5/6 for classroom worship, after what seems like such a long time! Thank you for answering our questions about the impact of Jesus' life on your own life journey....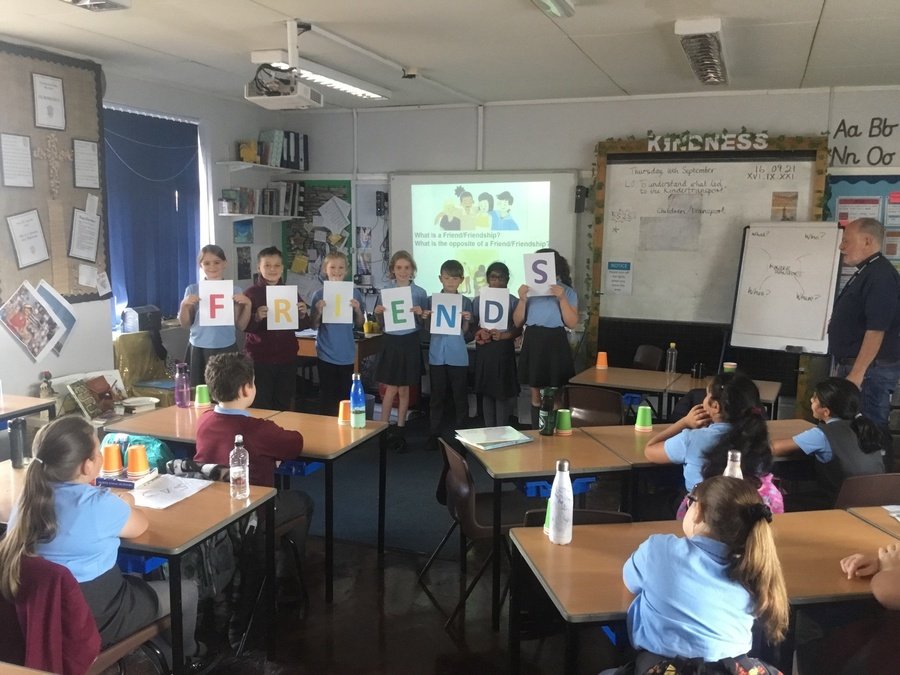 September 2021
Marvellous Mathematicians!
The children have been deepening their learning of place value. This week we have been reading and writing roman numerals and rounding numbers.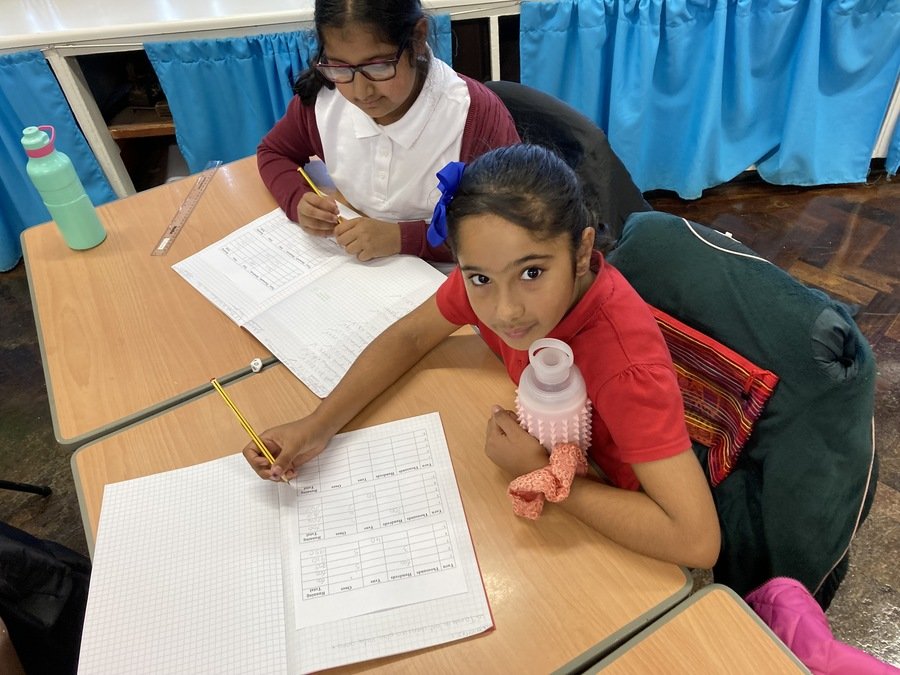 A very warm welcome back to the children after their summer break. I am hugely looking forward to our Autumn term together in Year 5/6, especially as school life is beginning to return a little closer to normal! The children have settled in brilliantly over the last couple of days – they have all shown that they are ready to learn and have been full of enthusiasm. Remember to visit our class page regularly to see what we have been learning, or log-on to Twitter @StStephens_Bury
For full details of class and whole school worship, home learning, PE and class routines please take a look at my 'Meet the Teacher' presentation. You can also download our Autumn term newsletter here.
Mrs Gunn
Converting
Marvellous Maths
Each term we would like the children to be able confidently answer what we call the 'Key Instant Recall Facts'. For Year 5 these are decimal number bonds to 1 and 10. You can download the help sheet here.
In the next few days our new leagues will be set up for this year's Times Tables Rockstars! In the meantime, you can get practising using the password you received last year!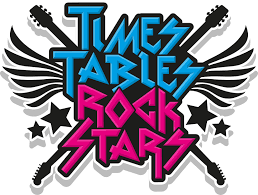 Converting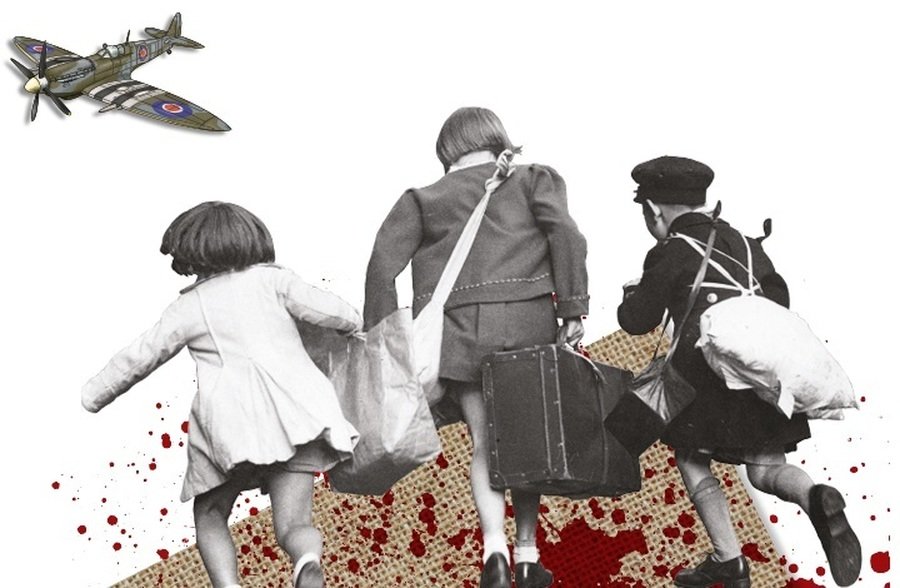 A Child's War
Our topic this term is 'A Child's War' – we will be taking an in depth look into the events of the Second World War…
A siren sounds, a building crumbles, a Spitfire zooms overhead. Take cover. It's 1939 and Britain is at war. Deep down in the Anderson shelter, we will learn why nations were fighting and why child evacuees had to make the long journey from their homes and families into unknown territory. We will find out all about 'Make do and mend', rationing and the effects of war on our home nation. We will delve deep into this bygone era, when loose lips sunk ships…
In addition to weekly homework the children will be given a home learning menu with exciting and creative optional tasks they can complete at home with a WW2 theme. The menu can be viewed/downloaded here.
Letters from the Lighthouse
Converting
Converting
This term we will be reading 'Letters from the Lighthouse', by historical fiction writer, Emma Carroll. The book is an evocative wartime drama set in February 1941 featuring Olive and her brother Cliff who have been evacuated to the Devon coast. At first they feel unwelcome but once they move into the Lighthouse with the Keeper, Mr Ephraim, an exciting adventure begins as Olive tries to solve a coded letter left by her missing elder sister, Sukie.