Welcome to Pre-school Nursery 2021 - 2022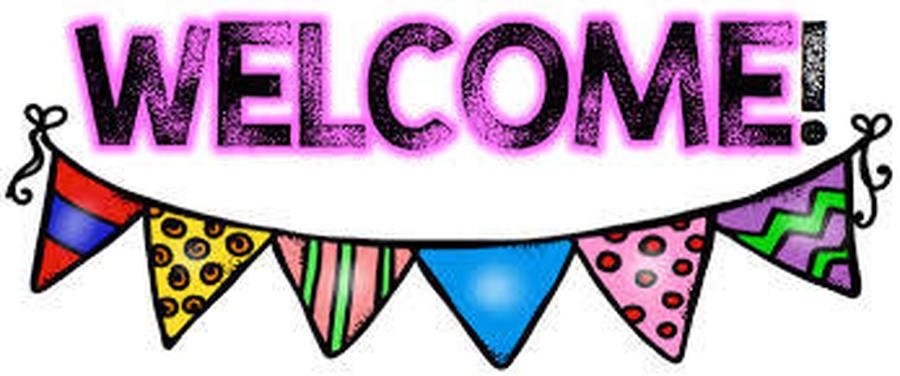 Converting
Our wonderful Pre-school Nursery is run by a qualified teacher and experienced nursery staff. We have a fantastic setting with free flow indoor and outdoor provision and we work very closely with the main school to support transition across the school.
Teacher - Mrs L Smith
Supported by Mrs K Clift
For further information about home learning and our current topics please scroll down. For all up to date news follow us on...

Our next intake will be in January 2022
Our Pre-school Nursery Application Form can be downloaded here.
For information about places, please visit our admissions page or contact school on
0161 764 1132 or email the school at ststephens@bury.gov.uk
You are also invited to attend our Open Day on Wednesday 10th November 2021.
There are two drop in sessions when you can visit our EYFS from 9:30am - 10:30am or 1:30pm - 2:30pm. There is also a session after school where the Head teacher and the Deputy Head Teacher will be conducting a tour of the whole school. Please contact the school office to book a place on one of these sessions. We are looking forward to seeing you.
Please ensure you have downloaded and completed the forms below and returned them to the school office either via e-mail or post. Thank you.
Converting
Autumn 2 ~ 2021 ~ Starry Night
This half term our topic is 'Starry Night'. This project explores the differences in the world at night compared to during the day. It teaches children about the importance of a good night's sleep, and helps them to discover what is happening in the world while they are sleeping, including finding out about nocturnal animals. We have got lots of exciting activities planned and are looking forward to a fantastic term. Our PE day this term is on Tuesday mornings. We will be working with Helen, our wonderful coach from Funtime Sports. she will be teaching us lots of skills such as jumping, balancing, rolling and will be helping us to build up the strength in our bodies.
Week 7
This week we have been reading the book 'Monkey Puzzle' by Julia Donaldson to help us continue to learn about matching pairs. the children are very good at finding matching pairs around the nursery. In RE we have been reading the story of Noah's Ark, we paired all of the animals up and learned two new songs; Who built the Ark and The animals went in two by two. We had great fun singing along to these. We have been developing our gross motor, pre-writing skills by using shaving foam to do some messy mark making, the children loved getting their hands dirty and formed lots of shapes with control. At the beginning of the term someone donated some vegetables for us to care for so we spent some time on Friday repotting them and planting them in bigger pots. we have lettuce, baby leeks, cabbage and broccoli. We are very excited to look after them and see how they grow.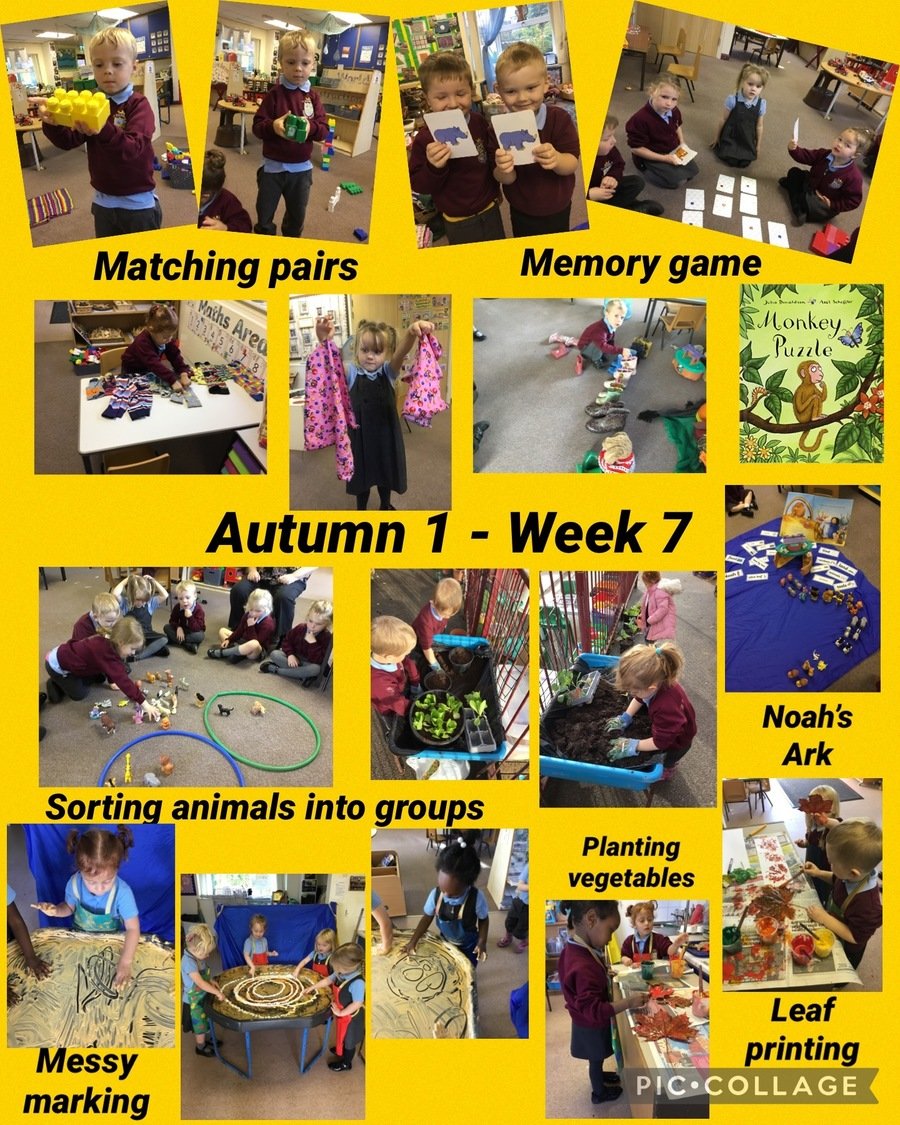 Week 6
This week we have been continuing to learn about our Christian Value of 'Friendship'. We read the rainbow fish and talked about how the different characters in the story behaved. The children had lots of ideas about how we can be friends with each other and how we can show friendly behaviour towards others. we also started to learn about matching pairs, during our trip to Forest School we searched for matching pairs of leaves. We found oak, Rowan, Horse Chestnut and Sycamore leaves. The children have also enjoyed using the Mr Potato Heads to learn about body parts and emotions.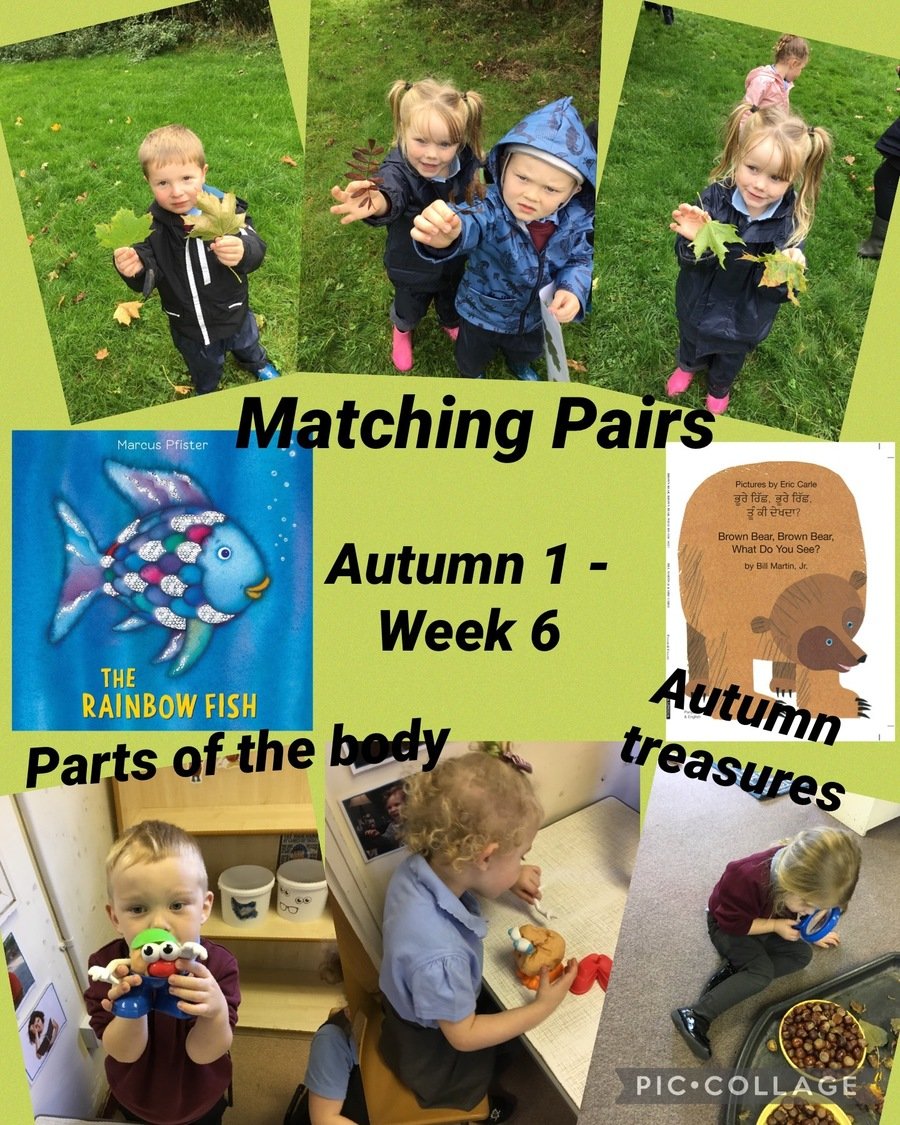 Week 5
This week we have been continuing to think about how special we are and who loves us. we read the beautiful story of 'The Invisible String' and learned about how we are all joined to people we love by an invisible string. Mrs Smith then tied us all up in string to show how we are all loved by each other and that our class is one big family. The children completed lots of crafty love heart activities, they made love heart kites and added tails of different lengths so that we could compare who had the longest tail. We also completed lots of our Phase 1 phonics activities by using and developing our listening skills on a listening walk around the school grounds. In Forest School we made love heart bird feeders to show that we care for the birds and want to look after them.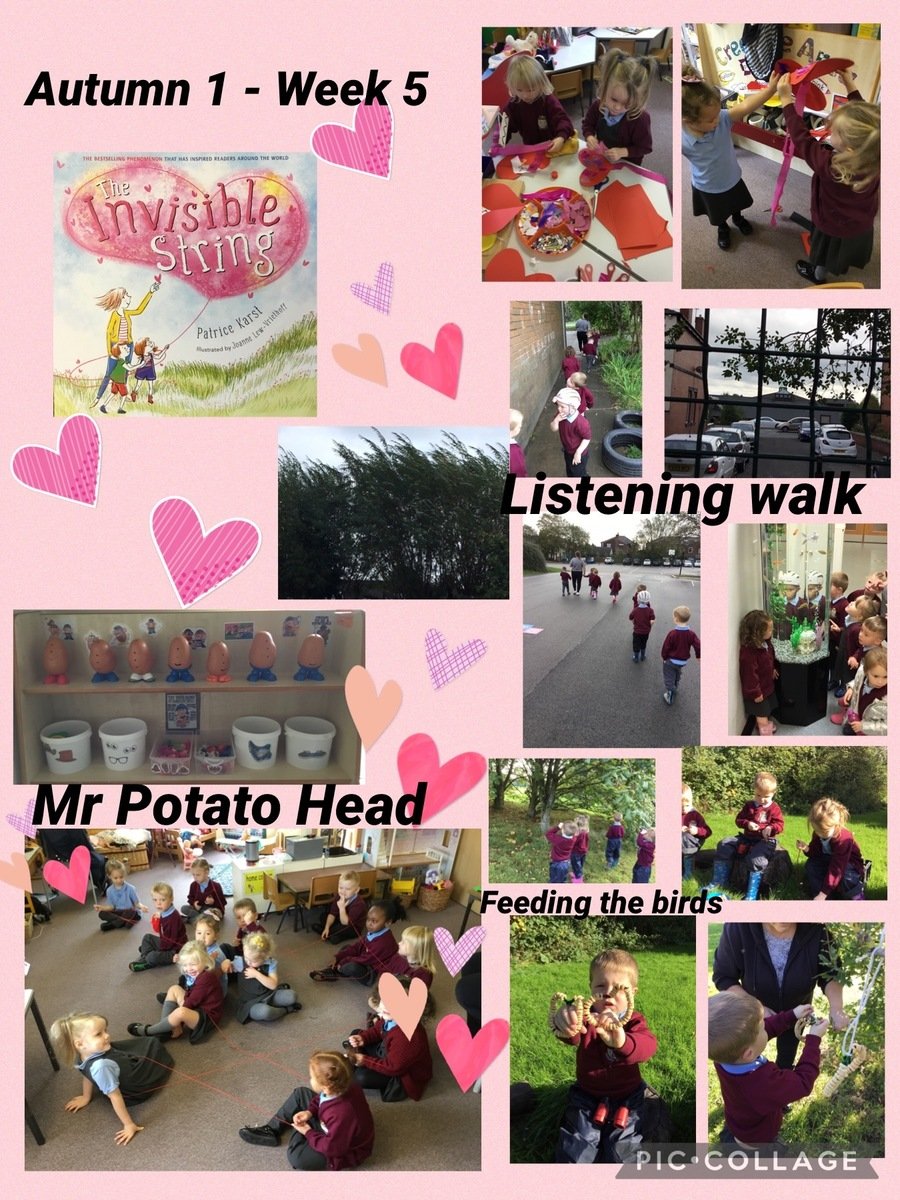 Week 4
This week we have been continuing our work on new friendships. The children had great fun making friendship handprints and also learned about mixing two colours together to make a new colour. We made some delicious jam tarts during our baking sessions and they tasted delicious!. We also looked at parts of our face and how we are the same and different. the children enjoyed using the Mr Potato Head pictures to create their own funny faces.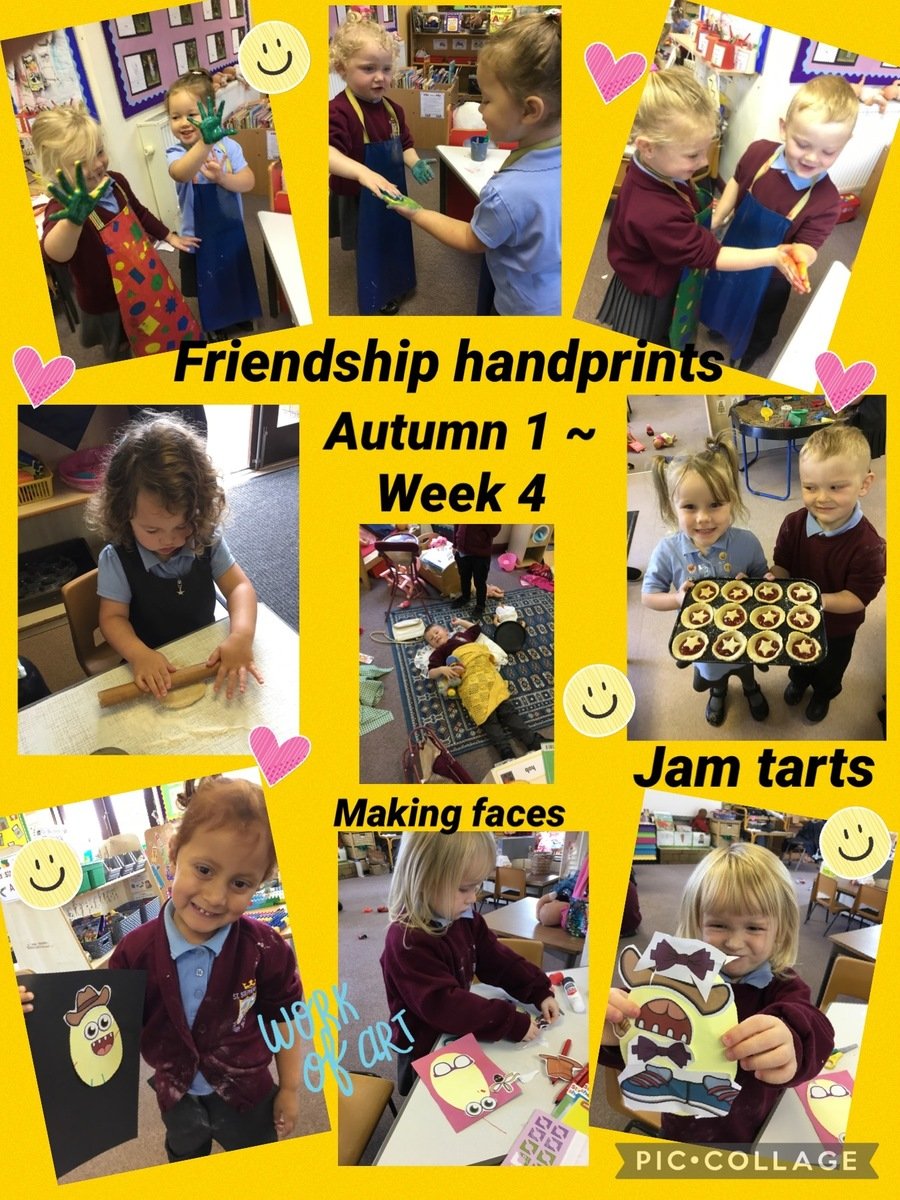 Week 3
Our 'Book of the Week' was The Colour Monster. We have been learning about different emotions and how to deal with them. Mark making has been very popular this week and we have introduced our new children to 'Squiggle while you Wiggle'. What a great way to start our day! We have been completing lots of work on colour this week and have been colour mixing and colour sorting.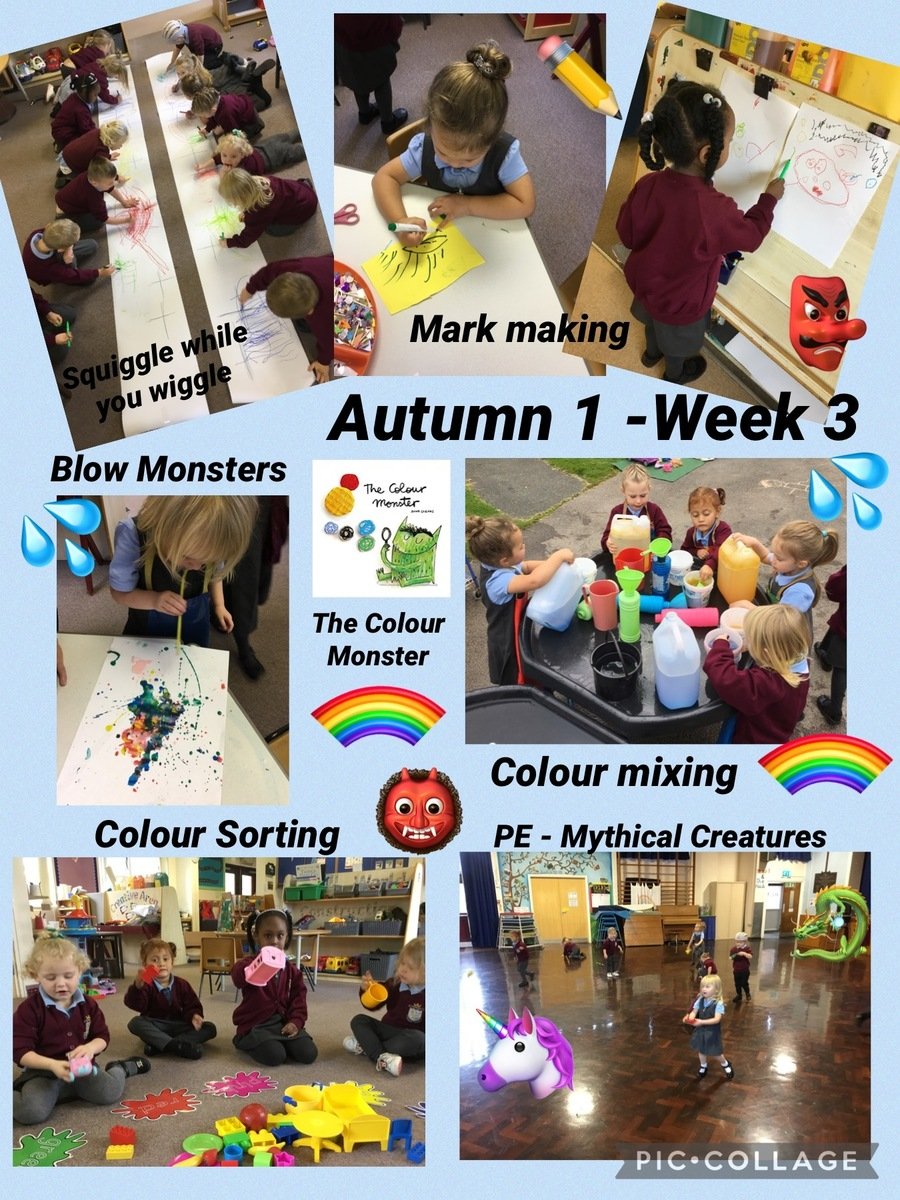 Week 2
This week we used our natural homegrown ingredients to make some apple and blackberry muffins. We measured out the ingredients, then mixed them all together. We could smell delicious smells when they were baking in the oven and they tasted delicious! We also enjoyed a game of Monkey Bingo and the children were very good at waiting for their turn and knowing who was next. We have been exploring the sounds made by musical instruments and matched the sound to the instrument. The children brought their homework in and talked to the whole class about the special items that they had brought in from home. In Forest School, we collected berries and leaves and put them between a piece of cloth, the children bashed the berries and leaves using a mallet. When the children opened the cloth they could see lots of colours that had come out of the berries and leaves. We then used the fruits in the potion area and enjoyed squishing them to make juice and pretend potions.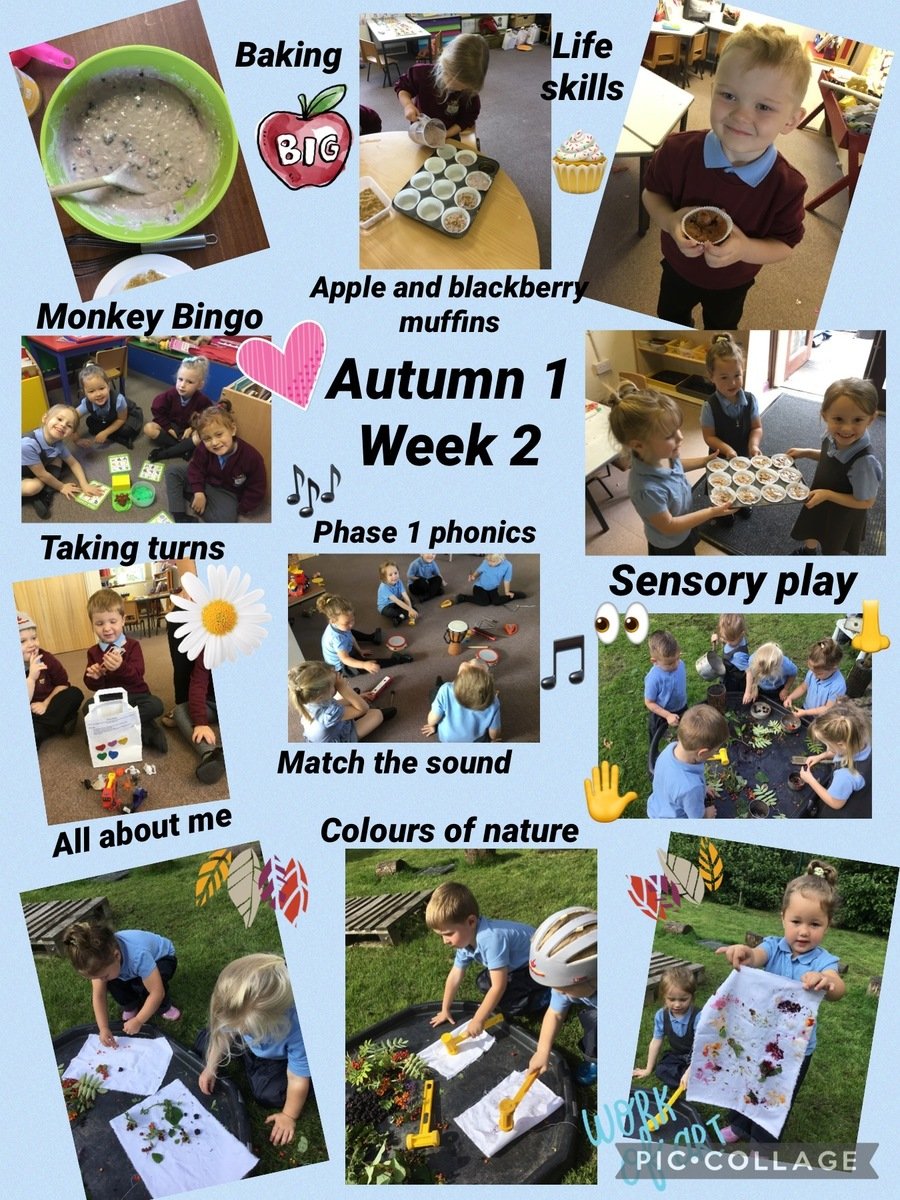 Week 1
This week we have been meeting our new friends and learning new routines. We have eaten lunch together in the main hall and had our first PE lesson. We have also been harvesting the fruit and vegetables that we grew last year. We have picked apples from the tree, blackberries from Forest School and potatoes from the vegetable garden. We are very proud of the food that we have grown.