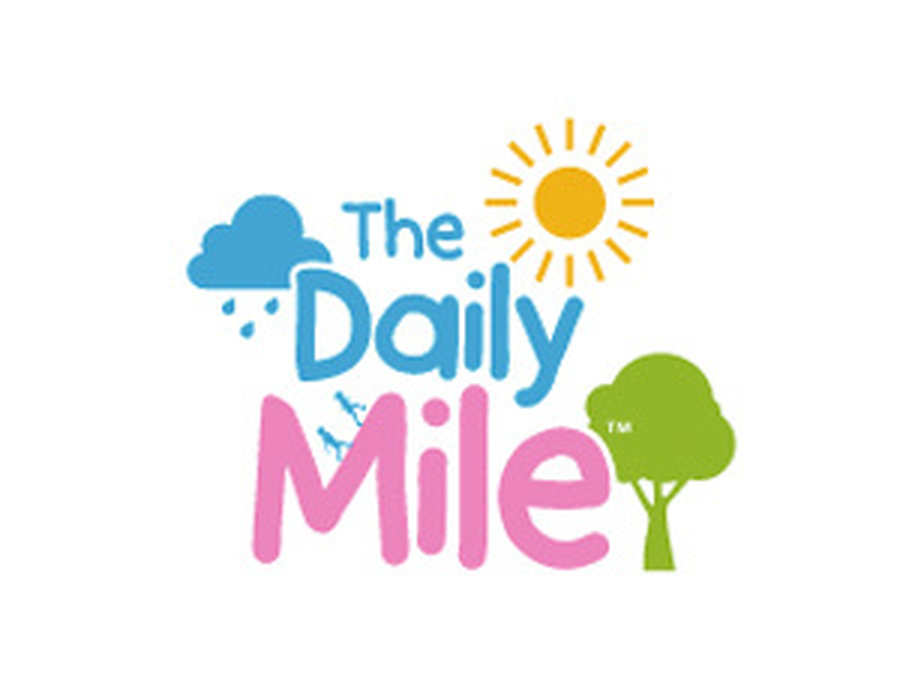 All of the classes from Pre-school onwards take part in the Daily Mile.
CLICK HERE to visit our Pre-school page to see our youngest children completing The Daily Mile.
The aim of the Daily Mile is to improve the physical, social, emotional and mental health and well being of our children – regardless of age, ability or personal circumstances.
The Daily Mile is successful because it is simple and free:
It takes place over just 15 minutes, with children averaging a mile each day.
Children run outside in the fresh air – and the weather is a benefit, not a barrier.
There's no set up, tidy up, or equipment required.
Children take part in their uniforms so no kit or changing time is needed.
It's social, non-competitive and fun.
It's fully inclusive; every child, whatever their circumstances, age or ability, succeeds at The Daily Mile.
The Daily Mile...
Provides ½ of new UK Government requirements for schools to get children moving for 30 minutes each day (and ¼ of daily childhood activity recommendations).
Proven sustainability (all year round)
Happens safely within the schools' environment (risk-assessed)
Easily links to the curriculum
Promotes Health and Wellbeing in schools
Supports wider participation in Sport and PE
Benefits for children
Raises attainment
Improves focus & concentration
Improves behaviour in class
Improves personal self-efficacy
Is 100% inclusive (every child succeeds)
Is simple
Helps maintain healthy weight
Supports healthy bone & muscle development
Improves children's resilience and cardio-metabolic health