Our
Converting Curriculum at St Stephen's
Mental Mathematics
Converting
We have a Mental Mathematics focus here at St. Stephens to help every child develop their mental recall skills and agility with number.
This is something we feel is incredibly important as it supports our learners to quickly complete more formal written methods of calculation.
To support our children in doing this, we practise daily tasks at the start of every daily mathematics lesson. Fluent in 5 - a - day - The children are given 5 calculations which they have to complete in 5 minutes. The methods used are discussed in detail afterwards to help support children in tackling calculations in the most efficient way.
Daily mathematic lessons

As a school, we use the highly effective CPA approach (Concrete)(Pictorial)(Abstract) system of learning that uses physical and visual aids to build a child's understanding of abstract topics and therefore develops a deep and sustainable understanding of mathematical concepts.
Pupils are introduced to a new mathematical concept through the use of concrete resources. When they are comfortable in solving problems this way, they are given problems with pictures – usually pictorial representations of the concrete objects they were using. Then they are asked to solve problems where they only have the abstract i.e. numbers or other symbols.
Building these steps across a lesson can help pupils better understand the relationship between numbers and the real world, and therefore helps secure their understanding of the mathematical concept they are learning.
Concepts are introduced through hands-on experiences using manipulatives (concrete objects) like the ones below. These help children solve problems, bringing these objects to life by allowing the children to handle them.
Converting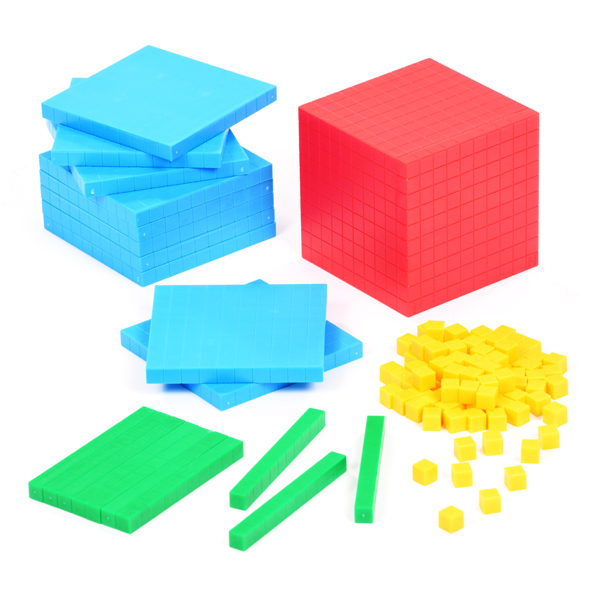 Converting
Converting
This is the stage where children 'see' using representations of the objects (they could have used in the concrete stage) involved in maths problems. It encourages the children to make a mental connection the physical object and the abstract levels of understanding. They do this by drawing images or objects which represent those that are in the problems.
Converting
Converting
Abstract is the 'symbolic' stage, where children are able to use abstract symbols to model and solve maths problems.
2/4 = 1/2 16 + 2 =8
We have a big focus on VOCABULARY at our school. The mathematical language plays a vital role in understanding maths concepts. Here, at St Stephen's, we provide our children with the opportunities to 'hear' precise language, 'see' it all around them and to use language accurately in their verbal explanations and in their written work, as this will support them in becoming better mathematicians.
FLASHBACK 4: It is important to us to remind children of their previous learning to help them to remember that knowledge. So, we give the children some questions that cover something from the previous lesson, last week, last term and topics from earlier in the year.
The files below share the yearly overview for each year group in school. They show the 'blocks' of teaching for every half term.
Basic Skills Practice
At St Stephen's we firmly believe that Mathematics introduces children to concepts, skills and thinking strategies that are essential in everyday life and support learning across the curriculum.
We use a system called Assertive Mentoring, which is whole-school approach to teaching and learning. The children complete

basic skills checks

on a weekly basis and complete 'tests' and 'teaching' sessions to develop their understanding of all the different topics in maths, from place value to statistics.
Why not have a look for the displays next time you're in school and see who is rocking their times tables? We love practising our times tables. Every year group is involved in a weekly times table challenge, where they will complete different levels of challenge in a timed session, working their way through to the RUBY challenges. Each key stage displays the children's photograph on a display and they move along the levels as they complete and master them. Why not play against someone at home? There are lots of websites you can go to - try some of these.
https://www.topmarks.co.uk/maths-games/hit-the-button
https://www.timestables.co.uk/

Converting
Converting

Converting
St Stephen's mathematics policies:
Please click on the links below to view our different policies, showing how our children work within maths.
St. Stephen's Visual Calculation Policy
St. Stephen's Calculation Guidance for parents
Information for parents regarding our MASTERY approach to teaching Maths at St. Stephen's