November 2018
This term the children are enjoying reading the amazing 'Cogheart' by Peter Bunzl. When 13-year-old Lily's inventor father vanishes after a Zeppelin crash, Lily's determined to hunt down the truth behind his disappearance, helped by Robert, the local clockmaker's son, and her wily mechanical fox Malkin. But shadowy figures are closing in and treachery lurks among the smoky spires of London - along with a life-changing secret. We are looking forward to being swept away by airships and flabbergasted by dastardly plots in this extraordinary and wildly imaginative novel, bursting with invention and adventure.

Stepping back into our Victorian past at Helmshore Textile Museum
October 2018
This week the children ended the half term by visiting Helmshore Textile Museum which really brought to life some of our learning from the past few weeks. We discovered what life was like for local children and their families during the Industrial Revolution and learned all about the harsh realities of working in a cotton mill.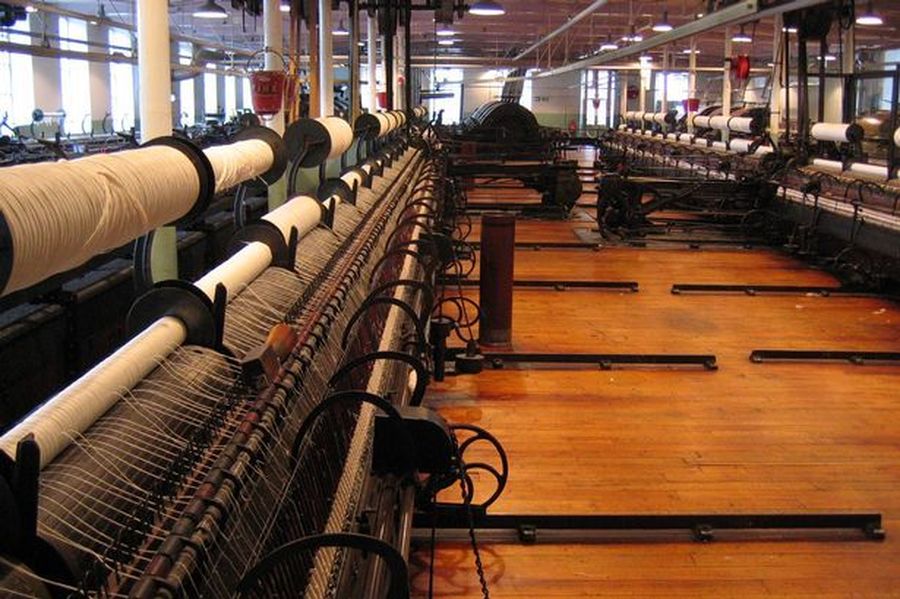 Spell for Success Week in association with Parkinson's UK
28.09.18 All week the children have been taking part in spelling activities to support Parkinson's UK. One of the highlights of the week was our 'Pointless' spelling quiz won by Qasim. Today we ended a hard-working week by enjoying a Scrabble afternoon...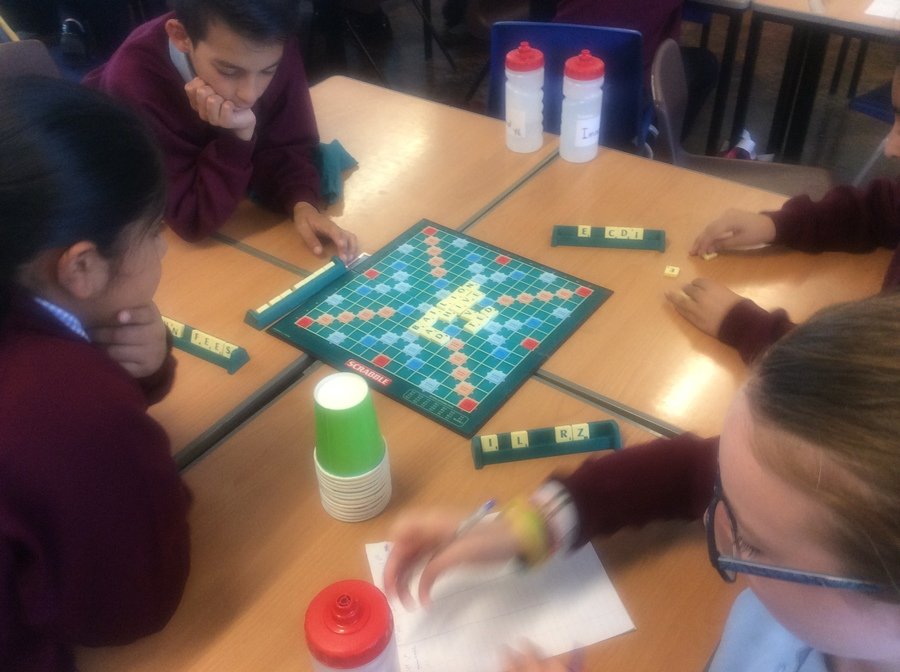 Far from Home
26.09.18 The children are thoroughly enjoying this term's class novel Far from Home. Here Dawud summarises the story so far...
Far From Home is a very 'joyful' novel but upsetting at the same time. Far From Home is part 2 of Street Child by Berlie Doherty. Two girls named Emily and her younger sister Lizzie lost their Ma as she could unfortunately no longer support them. Now the two girls are classed as paupers, but not for very long.
Emily and Lizzie now live happily with their Ma's very close friend Rosie in 'the big house'. Rosie is providing lovely meals and clothes for the two of them, however she hides them in the pantry from the mistresses of the house. Not long later after Lizzie returns from giving 'the dearies' (the old ladies of the house), their breakfast, a tray of very precious china slips from Lizzie's hands, and smashes into minute jigsaw pieces. Then fearing she will be fired, Lizzie runs out of the 'mansion', almost knocking a woman with milk over. Eventually, Lizzie is re-united with her sister and Rosie.
After they are thrown out of the 'Big House' Rosie wonders how she will look after "two of them now", then a man calls from behind some black gates, "have a life changing life for free, one hour of education every day, roast beef and horse rides once every week." But was their life really going to be like that?
As the story goes on, the girls find out that the life that they were expecting was nothing like the one they had been promised. Work was now their only friend.
I would recommend this book to children in year 5-6 as it has some complicated language. So far I would rate this book 5 stars, and I'm so eager to read on….
Summarised by Dawud
Year 6
The children have also been developing their descriptive writing skills and have written some amazing character descriptions of one of the book's cruellest protagonists, Crick. Here, James takes to our 'Author's chair' to share his amazing writing...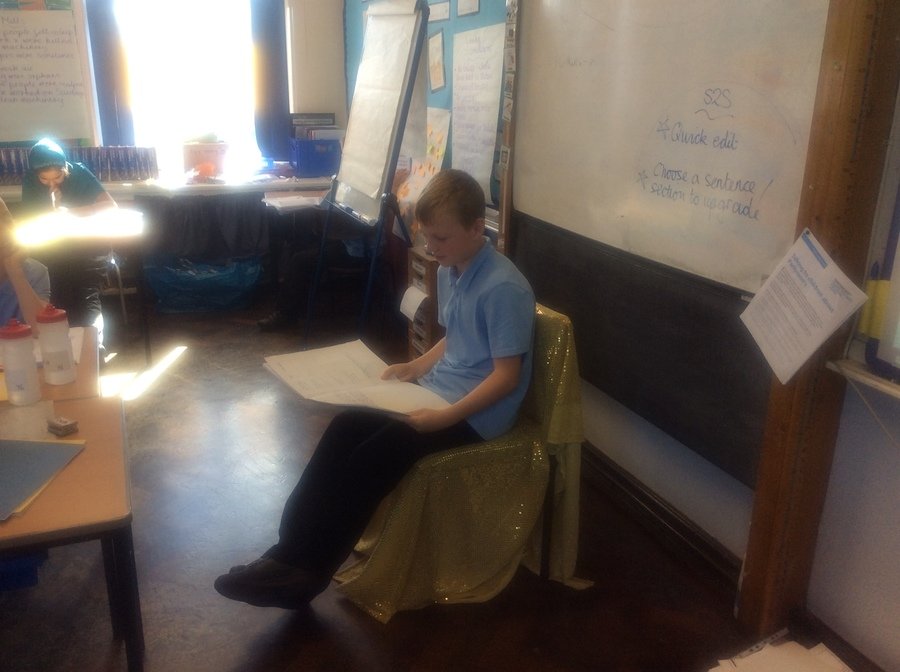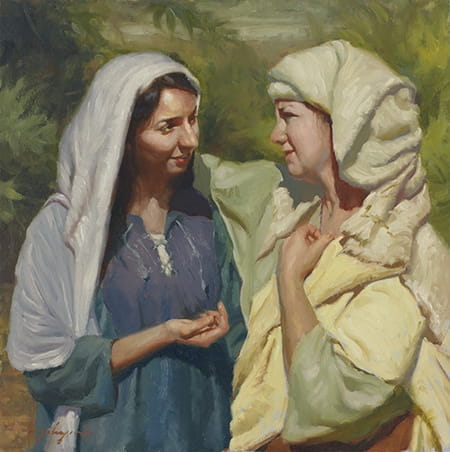 Classroom worship with Kathy Selby
20.09.18 Today we welcomed Kathy Selby from Bolton Road Methodist Church who joined Year 6 to talk to the children about this term's Christian Value 'Friendship'. Lewis and John were brilliant participants in Kathy's friendship quiz and proved that they know each other inside and out! We listened to the story of Ruth and Naomi from the Old Testament and reflected on our own friendships at this special time in our lives. Thank you Kathy - you brightened our morning and we look forward to welcoming you in Year 6 again soon...
Guess the artefact
17.09.18 This week the children have been discovering all about artefacts from the Victorian age. From carpet beaters and ceramic hot water bottles, to the dreaded 'finger cuffs', we had great fun trying to guess the use of each artefact and comparing them with their modern day equivalents. We decided there are many devices we take for granted, especially those related to washing clothes!

A very warm welcome back to the children after their summer break – we can't wait to hear all their exciting stories and news!

Year 6 is a time for the children to really look forward to and will hopefully be one of the most memorable times in their education. This is a key moment in the children's lives; they will develop more independence, a huge amount of resilience and, most importantly, they should become very aware of who they are as both learners and as young adults.

On Monday 10 September I will be holding an informal drop-in meeting between 3.45pm and 4.45pm for parents, carers and children to talk about what to expect in Year 6, how you can support your children in their learning and information about SATs.
Revolution
Our topic this term is 'Revolution'. The children will be learning all about the Victorian Age, discovering what life was like for different members of society during this incredible and pivotal time in our Nation's history. Visit our class page soon for examples of our learning...