Class teacher – Mrs A Ronson & Miss N Jones
Supported by – Mrs D Byers, Mrs H Christie
Welcome to Year 5 2018 - 2019
Year 6 2017 - 2018
Summer Term 2018
Smithills Hall Class Trip
Today we spent a wonderful day at Smithills Hall on our summer class trip linked to our topic, Off with Her Head. The children dressed up in traditional Tudor costumes, took part in a Tudor feast and enjoyed a game of skittles! The highlight of the morning has to be the Tudor dancing which I don't think any of us will forget in a hurry! After lunch, in the glorious May sunshine, we created our own sketches of the hall and took part in fun outdoor games. Thank you to the children for their exemplary behaviour and impeccable manners - I'm sure we will all remember this day for years to come.
Science Week
This week, as part of Science Week, we have been finding out about how light travels and reflects. We made models to investigate how light was reflected by mirrors and calculated the angles of incidence and reflection. This was VERY fiddly but the children worked brilliantly together! Based on our findings, we went on to make our own periscopes. The children also wrote instructions to allow others to do the same.
11.05.18
Due to SATs there have been no assemblies this week but in Year 5 we have been enjoying our own classroom worship time. On Fridays I usually get to choose someone to present their work in Good Learning Assembly but this week the children nominated each other for showing kindness and compassion. Samantha was chosen for making sure others are always involved, Dawud for being a fun friend, Adam for being an 'amazing' friend and Rhian for helping others when they have been hurt. Well done everyone. Mrs Gunn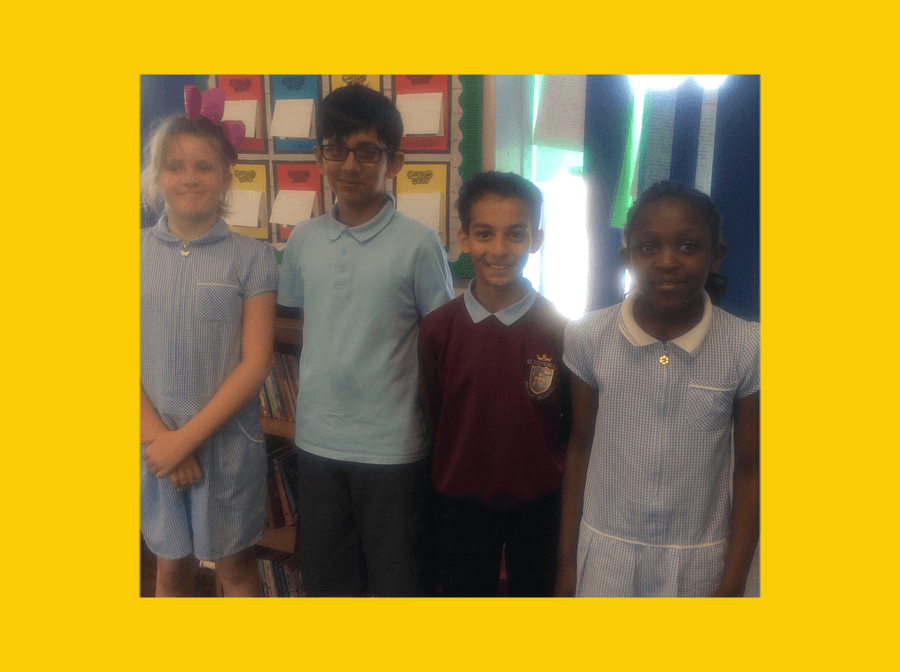 Happy Birthday Mrs Christie!
Many happy returns to the amazing Mrs Christie. We really appreciate all you do for us in Year 5...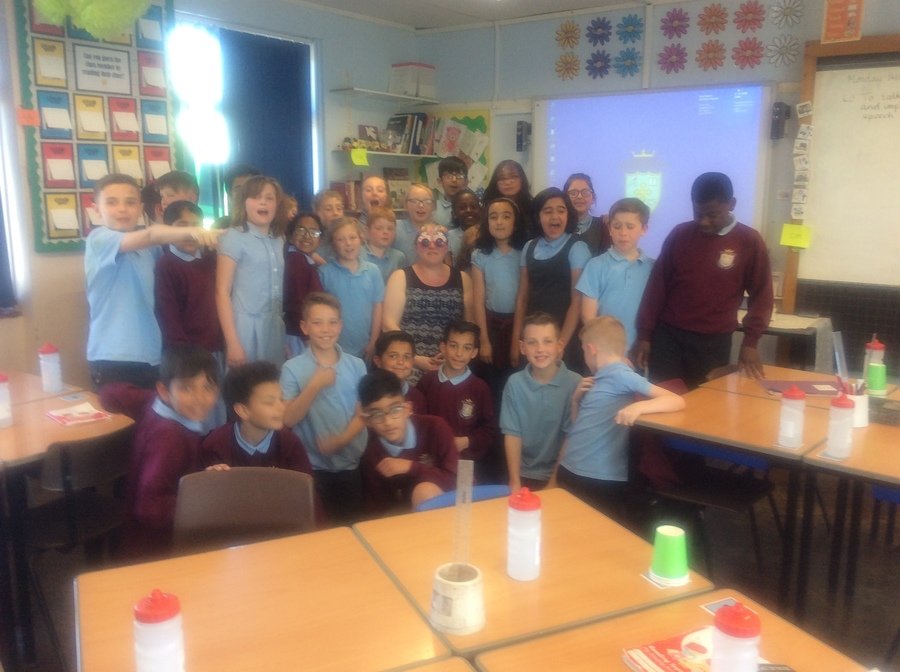 11.05.18
Well done to Shahzaib who showcased his wonderful narrative writing in Good Learning Assembly this morning. He is a great role model to others and always takes such pride in his work.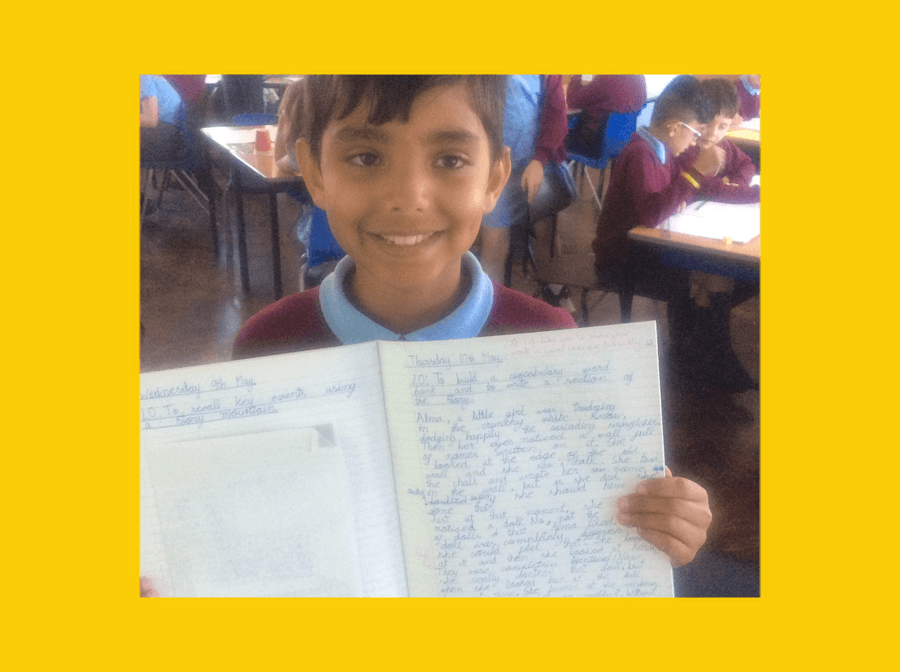 Gym Stars!
Year 5 have been taking part in gymnastics lessons this term. Our gym coach has been blown away by their enthusiasm, skill and determination.
04.05.18
Well done to JJ for his captivating descriptive writing about Tudor London which he showcased in today's Good Learning Assembly! JJ is a fearless writer who is always eager to rise to a challenge and a great role model to other children in our English lessons.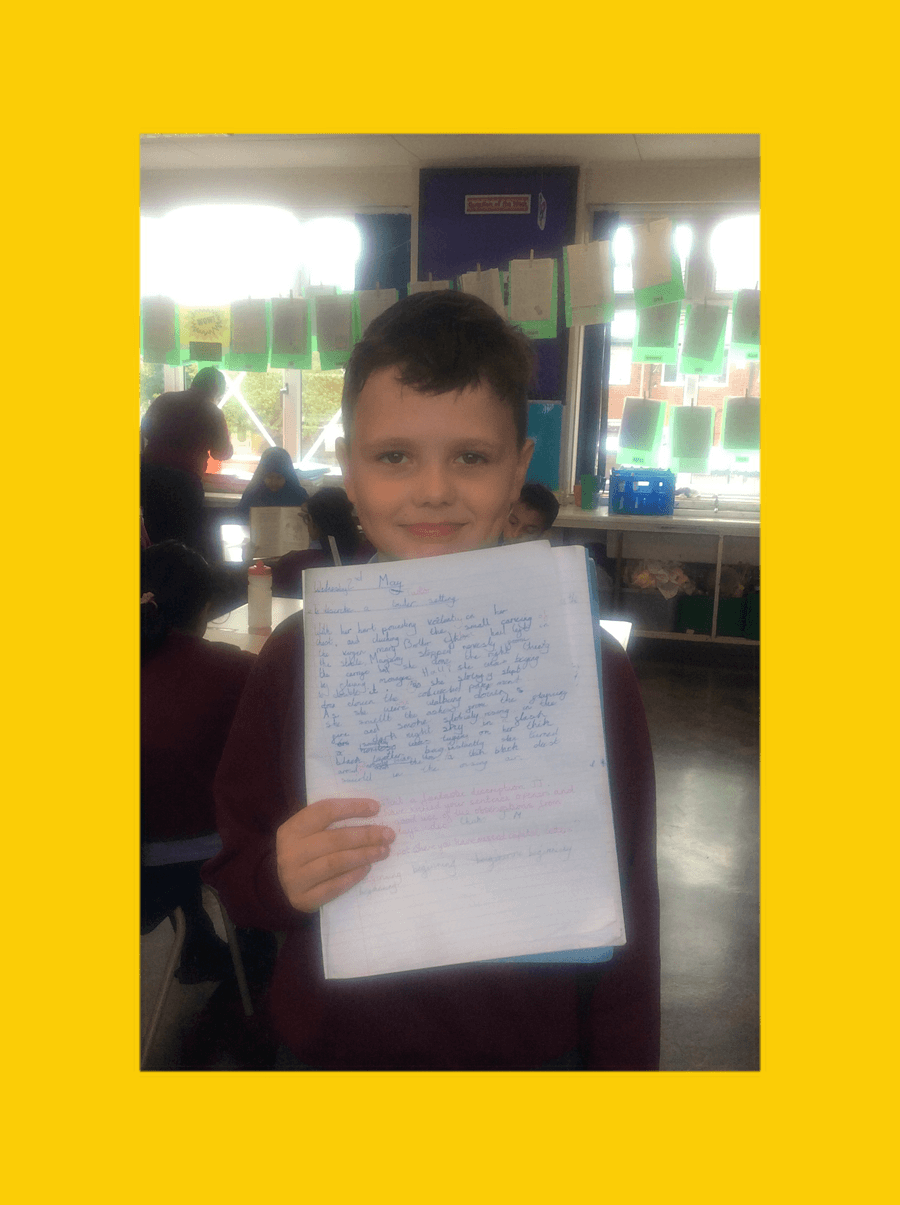 27.04.18
This week we started our Tudor portraits based on the paintings of Hans Holbein. Ali was chosen to to show his first draft in Good Learning Assembly as he had shown amazing attention to detail. Well done Ali!
20.04.18
Well done to Samantha who was chosen to showcase her learning in today's Good Learning Assembly. The children have been writing riddles just like Brother John, one of the characters in our new class novel, Treason by Berlie Doherty. Samantha's riddles had us all puzzled but we all enjoyed the poetic style in which they had been written.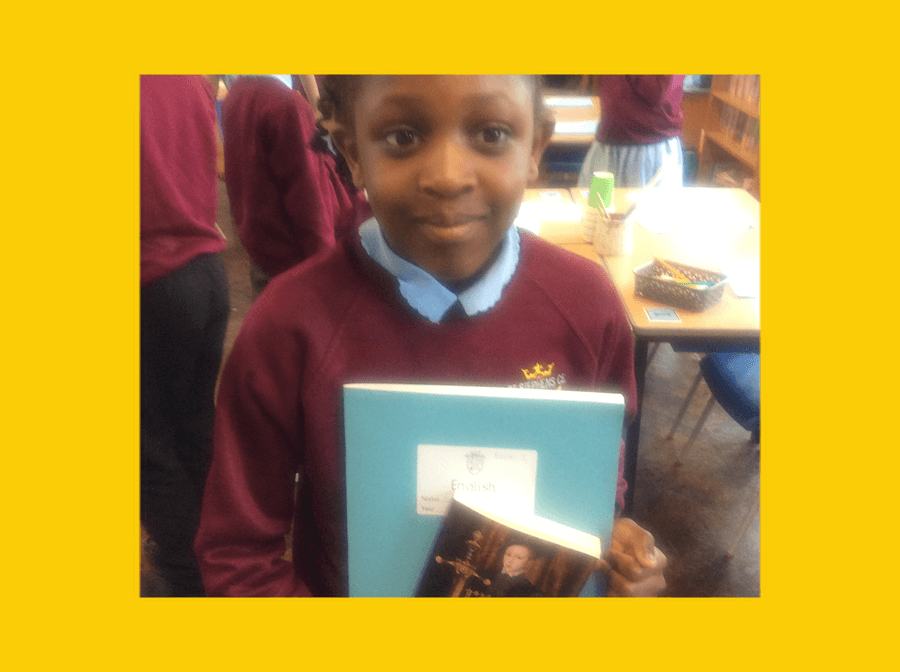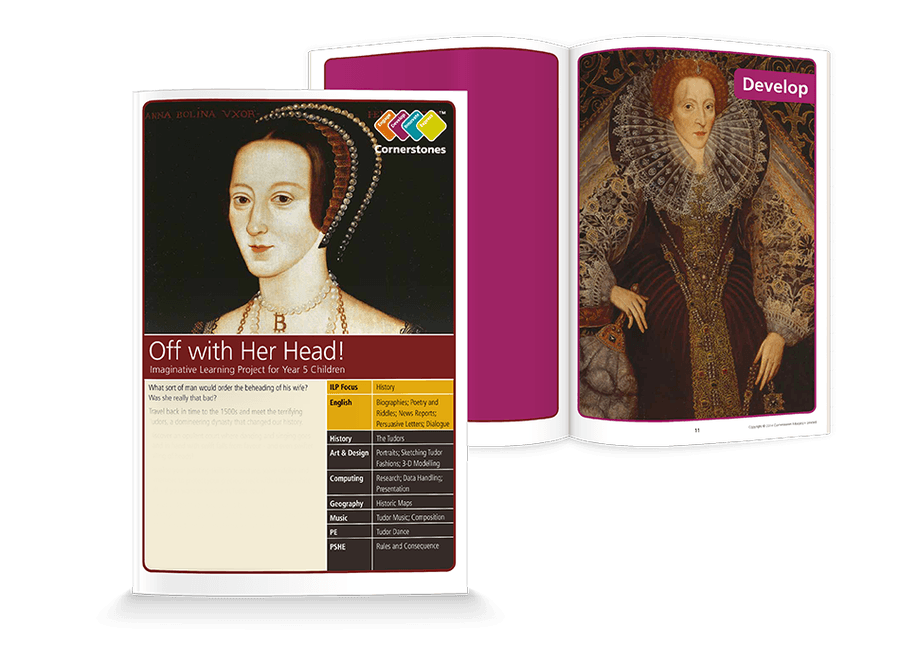 Welcome back to school for what will hopefully be a warm and sunny term with lots of exciting learning taking place in Year 5. Our topic this term is 'Off with Her Head!'
What sort of man would order the beheading of his wife? Was she really that bad? We will travel back in time to the 1500s and meet the terrifying Tudors, a domineering dynasty that changed our history.
We will discover an opulent court where dancing and singing goes hand in hand with swift falls from favour – and even swifter falling of heads!

09.03.18
Celebrating World Book Day!
In Year 5 we have spent the morning taking part in a team maths challenge linked to James and the Giant Peach, a Where's Wally letter hunt and a fun book quiz (which was won by 'The Midnight Gang').
15.02.18
Ukelele superstars!
This afternoon we were treated to an amazing musical concert from Imaan, Rhian, Hollie and Rosie who have been learning to play the ukelele this year - we were all SO impressed. What a brilliant performance...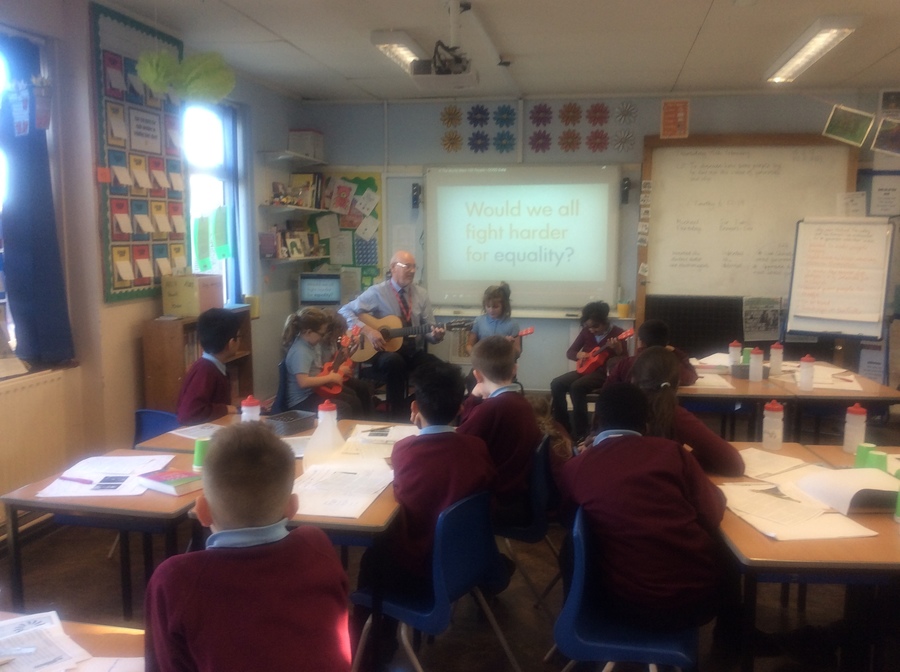 13.02.18
Shrove Tuesday Pancake Treats!
As a reward for their hard work this term Year 5 enjoyed a well-deserved pancake treat this afternoon!
Hokusai and 'The Great Wave'.
This term we have loved reading the Michael Morpurgo novel, Kensuke's Kingdom. The character of Kensuke loves to paint, particularly Japanese traditional scenes so this week we were inspired to recreate Hokusai's famous print, The Great Wave. Although Hokusai used wood block printing techniques we sketched the image and have used watercolour paints to create different shades of blue and green.
09.02.18
How can we 'clean' dirty water?
As part of our Alchemy Island topic we received a sample of polluted water from the Chief Alchemist. We became scientists for the afternoon and devised a filtration experiment to find the most effective method of cleaning the water. We used stones, tights and coffee filter paper and even an origami cup made by Mrs Christie! We learned about how we could conduct a fair test, made predictions of which filters we thought would be most effective and were surprised when water filtered through the origami cup appeared cleaner than the other samples!
01.02.18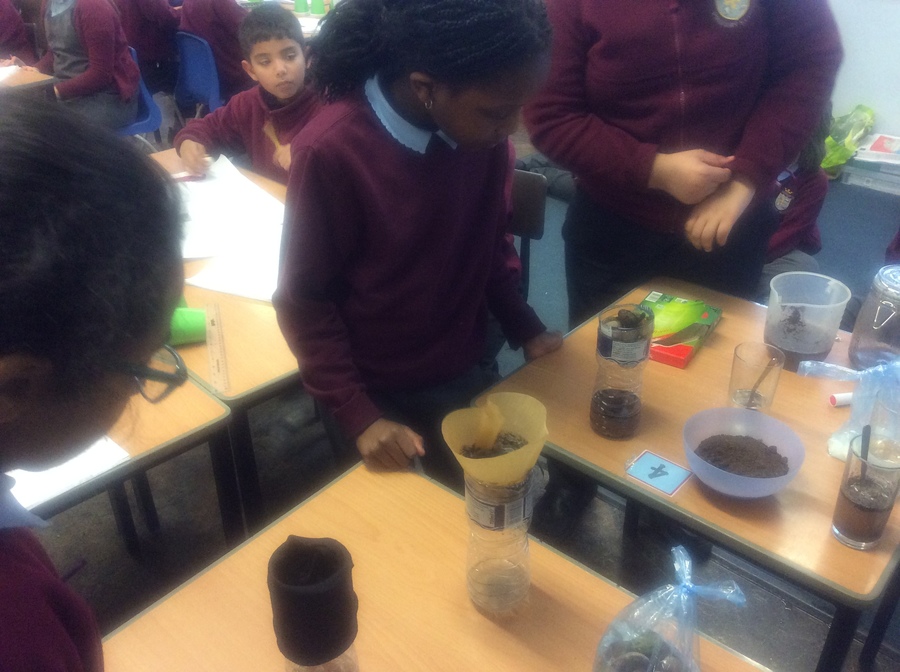 02.02.18
Well done to Fatima for being chosen to share her work in this week's Good Learning Assembly. We have been working on comparing fractions and Fatima has mastered finding a common denominator to work out which is the greater of two fractions. She has shown fantastic reasoning skills!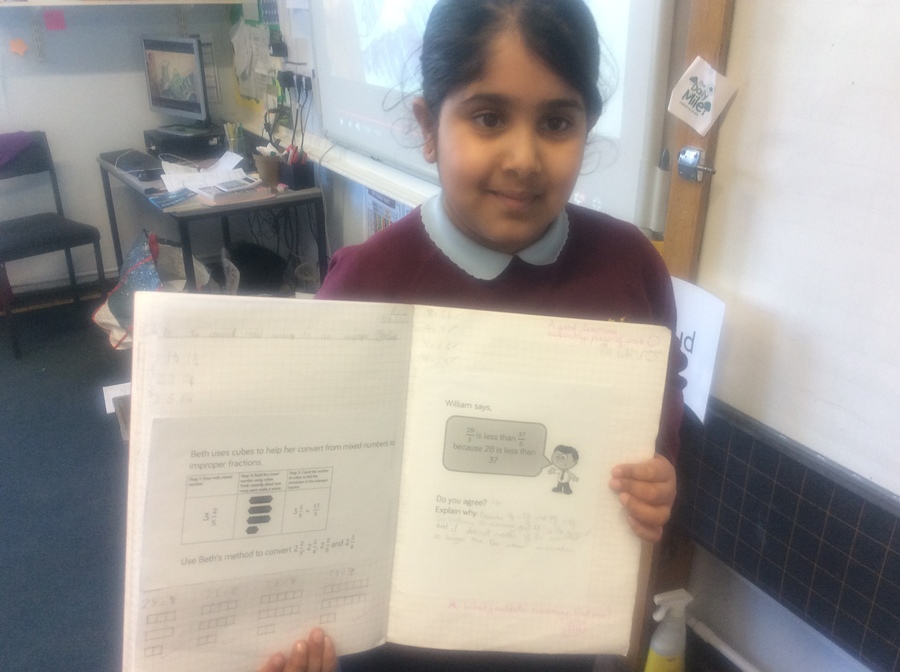 Year 5 Composers!
25.01.18
As part of our 'Alchemy Island' topic we spent the afternoon using GarageBand on the iPads to create soundtracks to accompany a scene where the children were travelling through a portal to the Ancient Citadel.
26.01.18
Well done to Adham who was chosen to share his work in Good Learning Assembly today. He completed our fractions challenge which involved finding an equivalent fraction and creating a face with the correct number of shapes.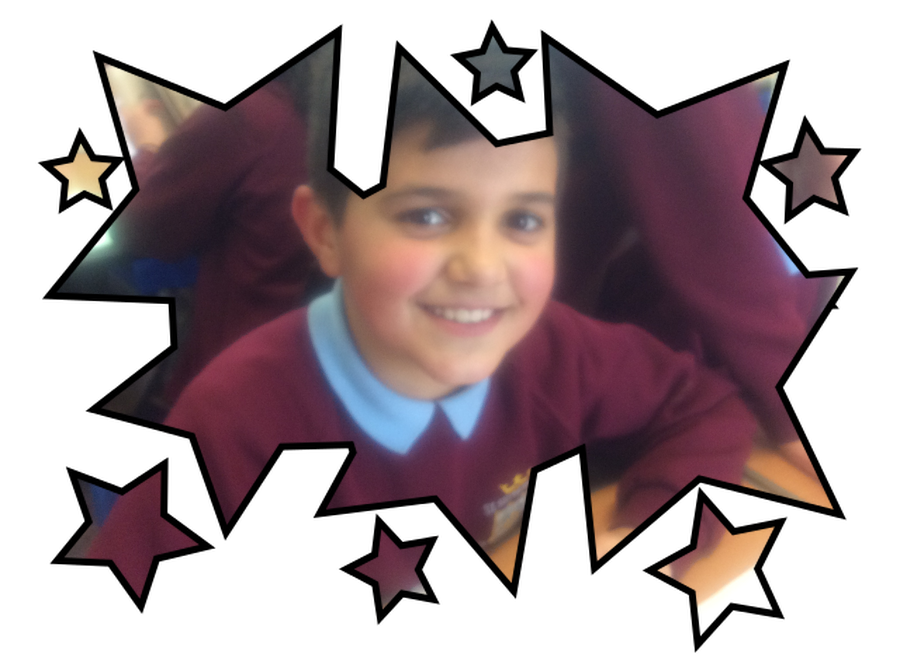 19.01.18
Well done to Harry and Zoya who were chosen to share their work in Good Learning Assembly today. They wrote a playscript for two of the main characters in this term's book, Kensuke's Kingdom by Michael Morpugo. They acted out their scene in class like seasoned professionals!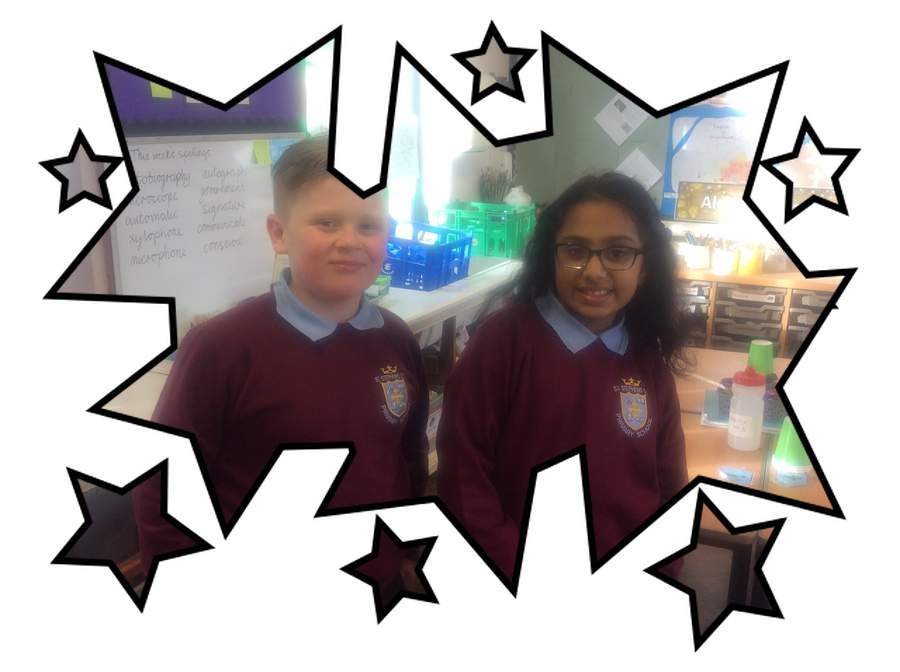 CLICK HERE to download this half term's Home Learning Menu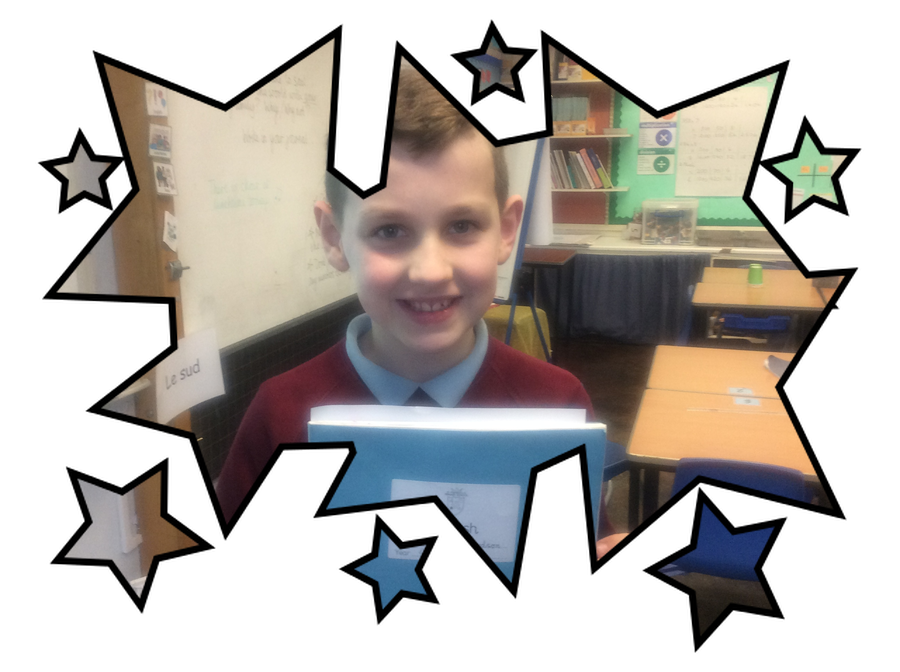 12.01.18
Well done to Thomas who has been working very hard in English this week. His work was chosen to be shown in Good Learning Assembly as he had produced a fantastic piece of writing about a journey through a portal to Alchemy Island as part of our topic this term. Keep up the good work Thomas
Alchemy Island
When we arrived at school on Wednesday there had been a mysterious delivery from the Chief Alchemist of some strange looking samples taken from Alchemy Island. We were given a riddle to solve so we would know where to begin our quest which we deciphered and re-wrote together. We worked out that our journey would begin at the Ancient Citadel in the Kingdom of Winterbourne. We can't wait to enter the portal and set out on our quest!...
Hello and Happy New Year to Year 5 children and their families. May I take this opportunity to say a big thank you on behalf of all the staff in Year 5 for the lovely cards and gifts brought in by the children before Christmas – it really is appreciated. I hope you have had a peaceful and happy winter break.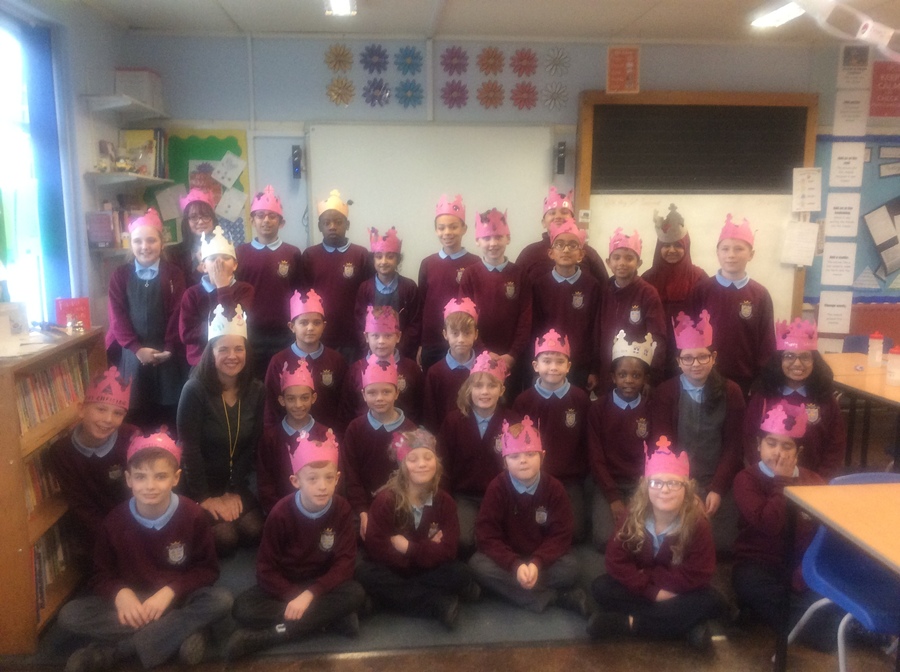 Simply having, a wonderful Christmas time...
We have had a wonderful week of festive celebrations - one of our highlights has been the children coming up with their own alternative lyrics to 'The Twelve Days of Christmas'! Many thanks from the Year 5 staff for the very many cards and lovely gifts we have received from children and their families. We hope you have a peaceful and happy Christmas time and look forward to seeing the children on Wednesday 3rd January 2018.
Our class trip to the Fusilier Museum 23 November
This week we enjoyed our first trip of Year 5. To support our WW2 topic we spent the day at the Fusilier Museum in Bury learning all about life during the war both on the home front and for those fighting abroad. Highlights of the day were handling some of the amazing artefacts, experiencing the cramped conditions in a replica air raid shelter and meeting the Fusilier Museum's resident artist and her beautiful dog Tide, who is a former sea rescue dog! A brilliant day was had by all - thank you to all those who helped with the trip and the children for their wonderful enthusiasm...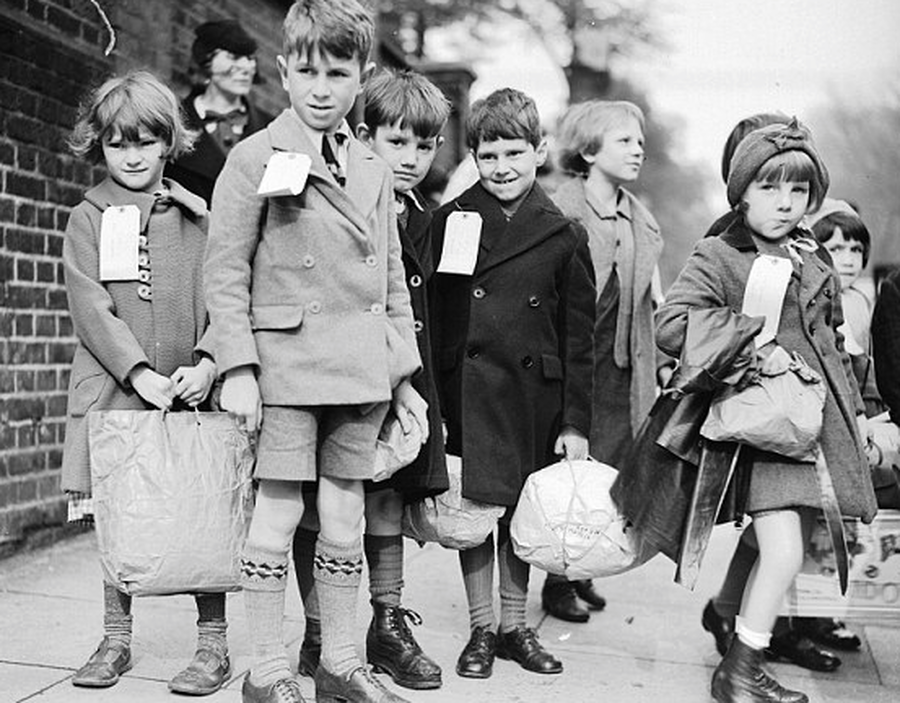 A Child's War
The children have been immersing themselves with great enthusiasm in our new topic for Autumn 2 term, A Child's War. The children have been finding out all about evacuation and the effect this had on children and other groups during the Second World War. We have also looked at the key events of the war and are busy creating our own historical timelines after conducting our own research using the iPads. If you have any artefacts or family stories relating to the Second World War, we warmly welcome children presenting them in class.
ENGLISH
In English we have just started reading the children's classic novel, Goodnight Mr Tom and are looking forward to some of the exciting writing opportunities inspired by the text.
PE
The children will be taking part in football this term - as the weather gets colder, children are asked to bring in a warm pair of jogging bottoms, long sleeved sweatshirt or t-shirt and trainers to enable them to take part.
It's great to be back!....
Friday 22nd September
We've been back at school for nearly three weeks and we already have so much wonderful learning under our belts.
Maths
We've been looking at place value - ordering and comparing numbers, completing tasks using Roman numerals and rounding. We have taken part in lots of team tasks and games to embed our learning.
English
We've been immersing ourselves in our class novel - Stormbreaker by Anthony Horowitz. We have been writing diary entries and letters in character and we're looking forward to see what happens to Alex Rider on his top secret mission! In one of the chapters Alex Rider had a near miss with a car crusher at a scrapyard - we used Pic Collage on the iPads to recreate the scene...
Friday 6th October
RE
We have been learning how the Bible can have an impact on people's lives. In RE today we use biblegateway.com on the iPads to navigate the Bible and find a number of different passages. We linked the passages with Christian Values and thought about how they might alter or change a person's behaviour were they to read them.
For example, we read from Philippians Chapter 4, v 4-7 and decided this passage may help someone who was feeling anxious and might cause them to worry less about their problems.
Wednesday 11th October
Thank you Pauline Quirke Academy!
Today the children enjoyed taking part in a drama workshop with the Pauline Quirke Academy who are holding their open day at Tottington High School this Saturday 14th October. We definitely have some budding actors in the class..Enter text...