Welcome to Year 4 2017/18
Class teacher – Miss J. Watkinson
Supported by – Miss L. Almond
Welcome back, we hope you have had a restful break- we are looking forward to a fun final term.
Well done to Katie this week who showcased her amazing learning in Friday's assembly!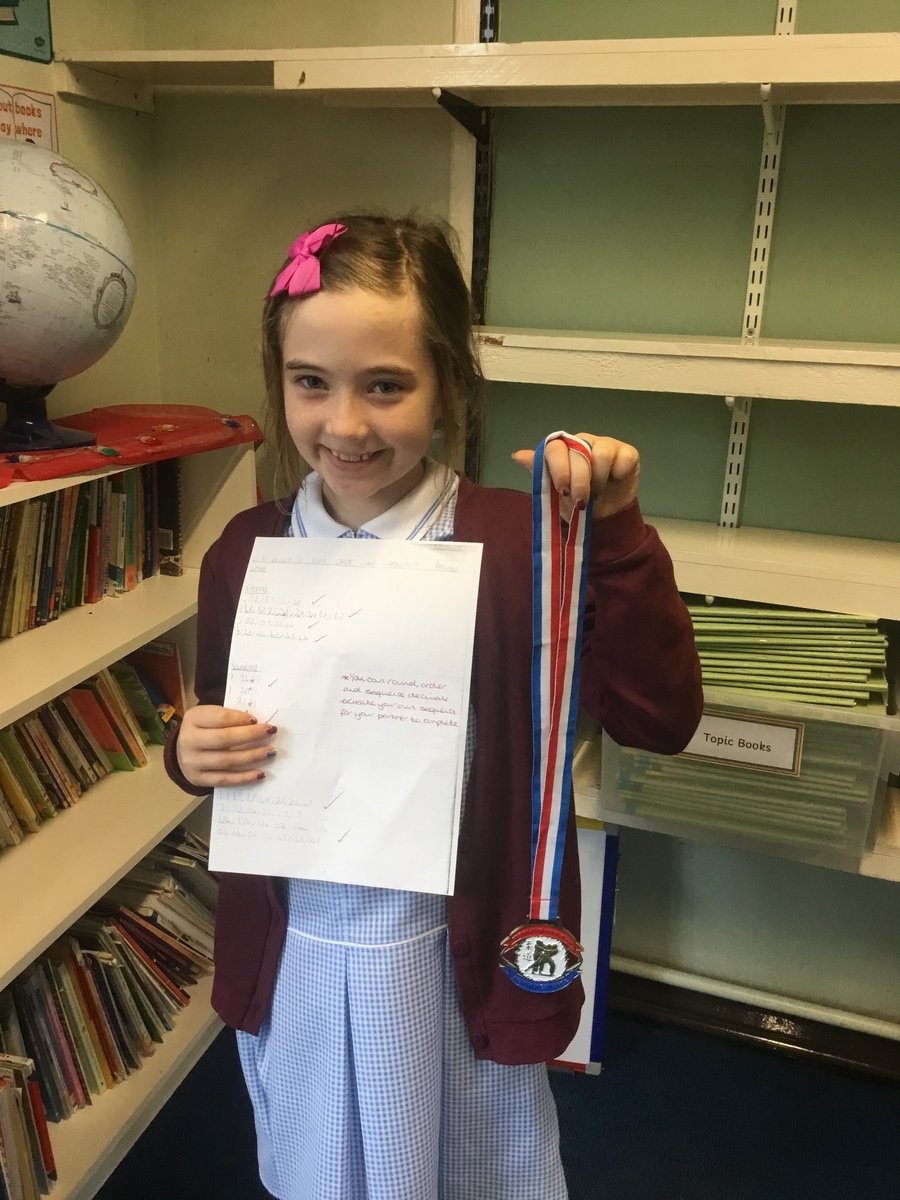 In spring term we were looking at Vikings.
We used clay to make bracelets, we also used clay to carve in messages to our friends using the runic alphabet. We researched viking Armour and Weapons and then created our own, using tinfoil and cardboard. We also researched Viking art work, we have recreated our own in the style of Vikings. Finally, year 3 and 4 worked together to prepare the food for our 3 course Viking Banquet.