Class teacher – Miss N. Jones & Mrs J. Standish
Supported by – Mrs T. Brough-Aikin & Mrs H. Christie
Goodbye Year 4!
2016 - 2017
It's been a great year, and we've loved every minute of it! Have a wonderful summer and good luck in Year 5!
To celebrate the school building's 50th birthday we listened to some music from the 60's when it was built. We learnt 'the twist' - look at us go!
Mrs Ronson came to visit us with baby Gracie. It was lovely to see them and we hope they'll come to visit again soon!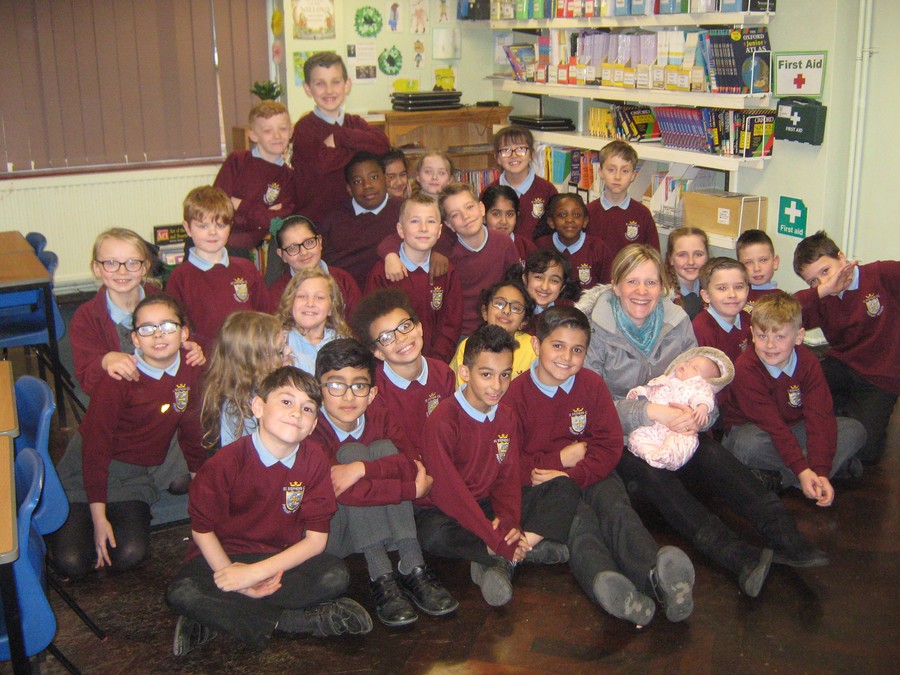 Spring Term 2
BRASS LESSONS
We are making lots of progress with our brass lessons. We are getting really good at clapping different rhythms and we are beginning to read some music!
Spring Term 1
ROBOTS
This term we have been learning about different types of robots and the jobs they do for us. We also spent a lot of time designing and planning our own robots - then we made them!
Have a look at our fantastic robots!
Autumn Term 2
RAGING RIVERS
What fun we had investigating rivers. We also studied stories with a river theme. Mrs Standish introduced us to the wonderful world of 'The Wind in the Willows', while with Mrs Ronson we learned about 'The Whale who swam up the Thames'.
We wrote a scene from 'The Wind in the Willows' as a playscript in groups and acted them out to the class - look at us go!
Autumn Term 1
ANCIENT EGYPT
We are all really glad to be back and are looking forward to our exciting new topics. We are starting with Ancient Egypt!!
Look at our fantastic pyramids we made at home!