RECEPTION

red class
Class teacher - Miss Dunbar
supported by - Mrs Keegan & Mrs Bostock

Following our move to our new Reception Class we are working much more closely together with blue class, and so will be sharing a website page.
For all future updates please look at our RECEPTION page.
Thursday 1st December
Following our enchanted forest theme we made the most magical unicorn horns with Mrs Keegan and Miss Hather. This afternoon we tried them out and went on a unicorn run up the field!
Friday 25th November
Today we FINALLY met 'Frank the fairy'! we had a fairy picnic outside with fruit and fairy cakes. Frank surprised us with some fairy sized SPARKLY jelly, it was yummy!
We went on a walk up the VERY muddy field and collected sticks to make our very own wishing wands!
Thursday 24th November
This morning we have been baking tiny fairy cakes for our fairy picnic tomorrow! The children are very excited!
Monday 14th November-Thursday17th November
It's Fairy Week!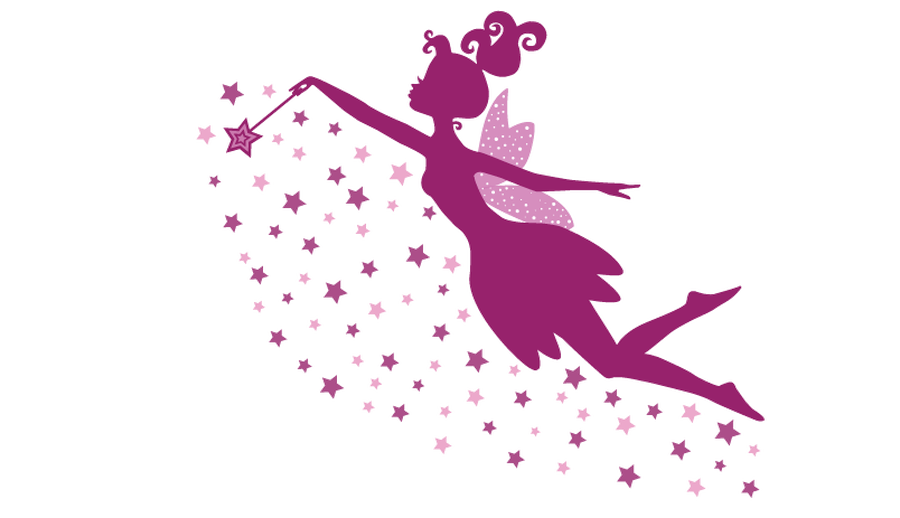 Monday 14th November,
Last week somebody kept visiting our classroom and leaving clues and TINY notes (we had to use magnifying glasses to read them!) We made a tiny garden for our new little friends and had a think about who or what we thought they might be. Today when we arrived at school there was a thank you note signed 'Frank the FAIRY' We were right! Frank the Fairy had changed our classroom around a little and created new areas for us to learn in. we were very happy!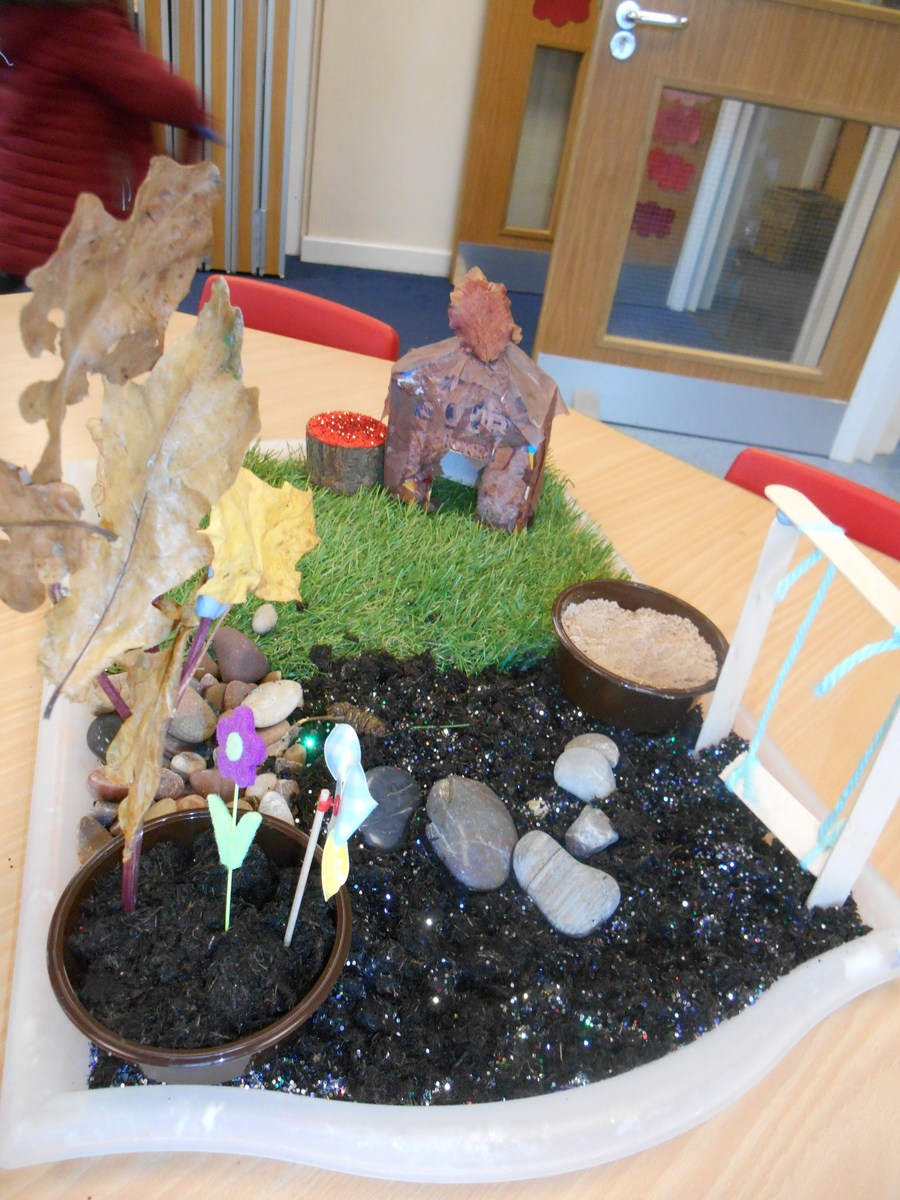 Look at our lovely poppy display.
We created finger print poppies to show our respect to all the soldiers.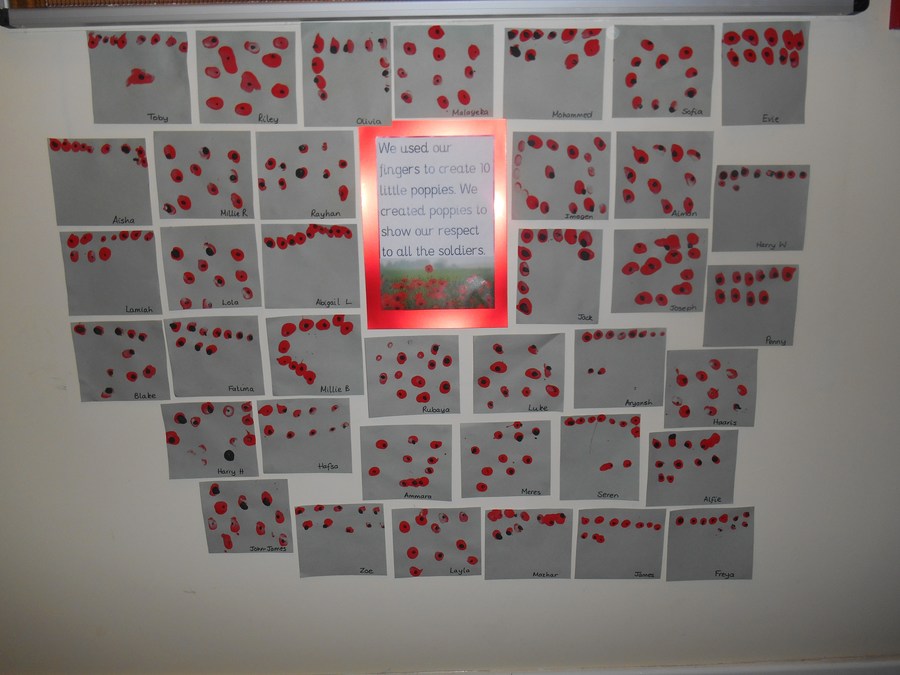 Friday 4th November
Pumpkin week!
This week we have been learning all about pumpkins. We have looked at how pumpkins grow, what we can use pumpkins for, scooped out pumpkins, counted pumpkin seeds, we have done some pumpkin drawings but, best of all.. We collected our home grown pumpkins from our vegetable patch and made the most delicious pumpkin soup! The perfect Friday afternoon snack!
Monday 17th October
Today we have been learning all about Autumn!
We have really enjoyed playing in our new Autumn tray. Thank you to all those children who very kindly collected our autumn treasures!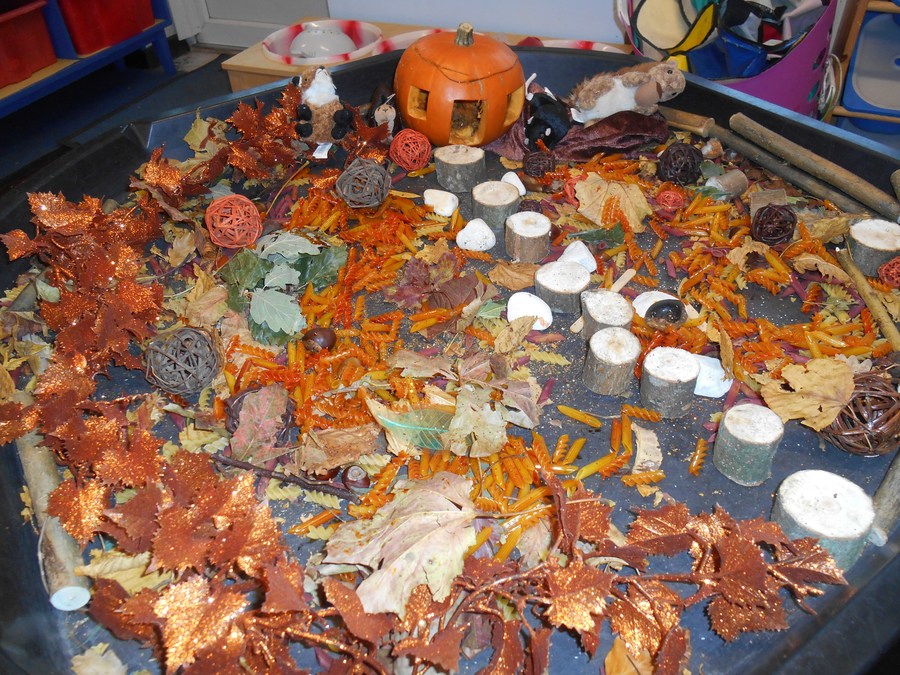 Super Hero Day was SUPER fun!
We loved saving the day and rescuing our toys from the very evil pea! If you haven't looked already have a look at some of our photographs in the galleries.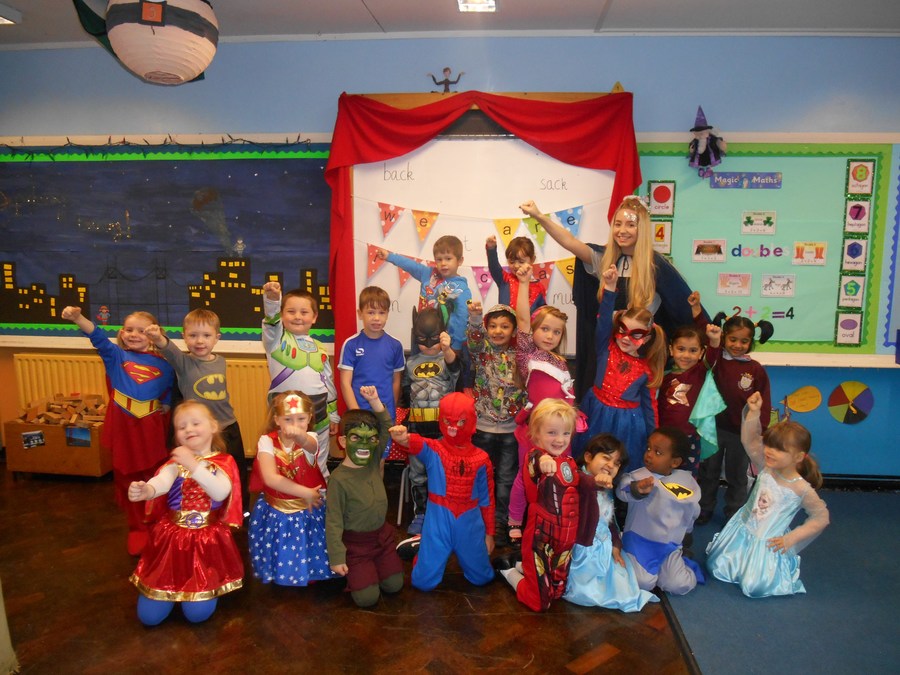 Monday 10th October
I'm sure you have been hearing all about our learning at home! We are getting very good at learning new sounds, in fact we are AMAZING! Today we looked at the sound 'e' and even splatted some 'e'ggs! We had lots of fun learning this sound.
Friday 7th October
We have been making the most of the lovely Autumn days! The whole of the foundation Stage built a campfire in the woods. We sang songs while enjoying watching the flames of the fire. We also learnt lots about making fires and of course, how to be safe.
We LOVE to learn outdoors!
That may be why we are a little muddy sometimes!
Who's excited for Superhero Day?
Wednesday 12th October!
We've already been practising our best superhero moves!
Tuesday 27th September
Today we had our very first PE lesson and got changed into our brand new PE kits! We were so sensible, lost no items of clothing and had LOTS of fun! Amazing!
We love red class!
Can you believe we have been in reception two full weeks?
We have settled in fantastically and we are learning new things every single day!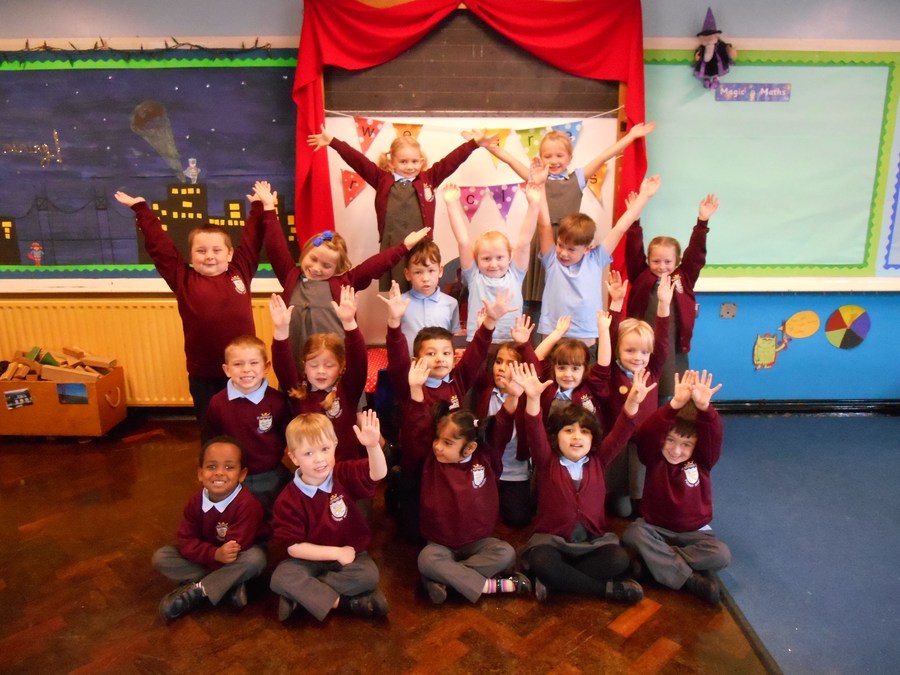 Today has been superhero crazy! We have designed our very own superhero and turned our friends into superheroes too!
We LOVE dance with Miss Walsh!
We have been working really hard to learn lots of new sounds- We learn a new sound every single day!
We have been using our amazing new skills to recognise sounds within our classroom, write words and write our names! Here are just a few snaps!
World Gratitude Day
We made thank you cards for people that help us every single day (real life superheroes). We also received a card and some delicious cookies from Miss Dunbar for being the most amazing class!
We went for a walk up the school field. We found a booby trap in the trees and some fruit.
Our first day in red class.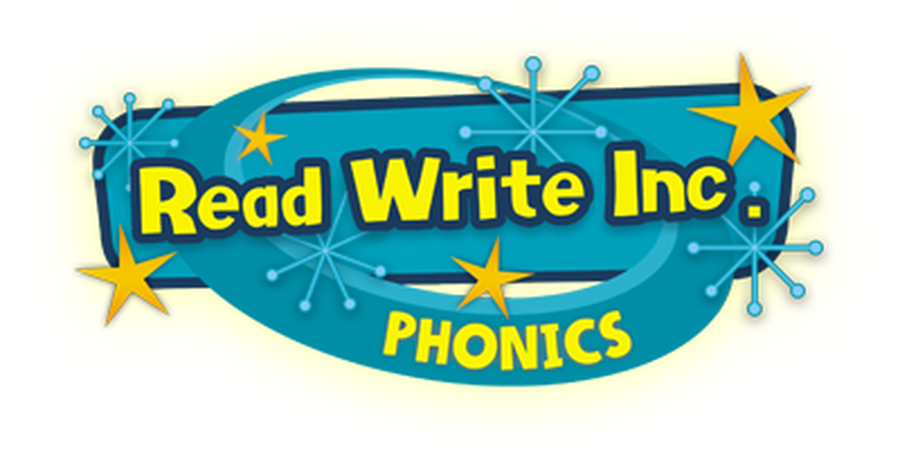 We have started learning lots of sounds!
This video is to help us and grown ups with saying our sounds.
This is an old video, starring Year 3 when they were in Reception. As soon as we have covered all the sounds we will make a new one!