Class teacher – Mrs. L. Smith
Nursery Manager – Mrs. K. Clift
supported by – Mrs. L. Williams
Welcome to Nursery 2018 - 2019
For information about nursery places, or to arrange a time to come and look around, please visit our admissions page or contact school on
0161 764 1132 or email the school at ststephens@bury.gov.uk
Friday 22nd June 2018
This week we have read the story 'We're going on a dragon hunt'. The children were fab at joining in with the repeated phrases in the story. We have practised our cutting skills and created our own dragon pets to keep Hector company.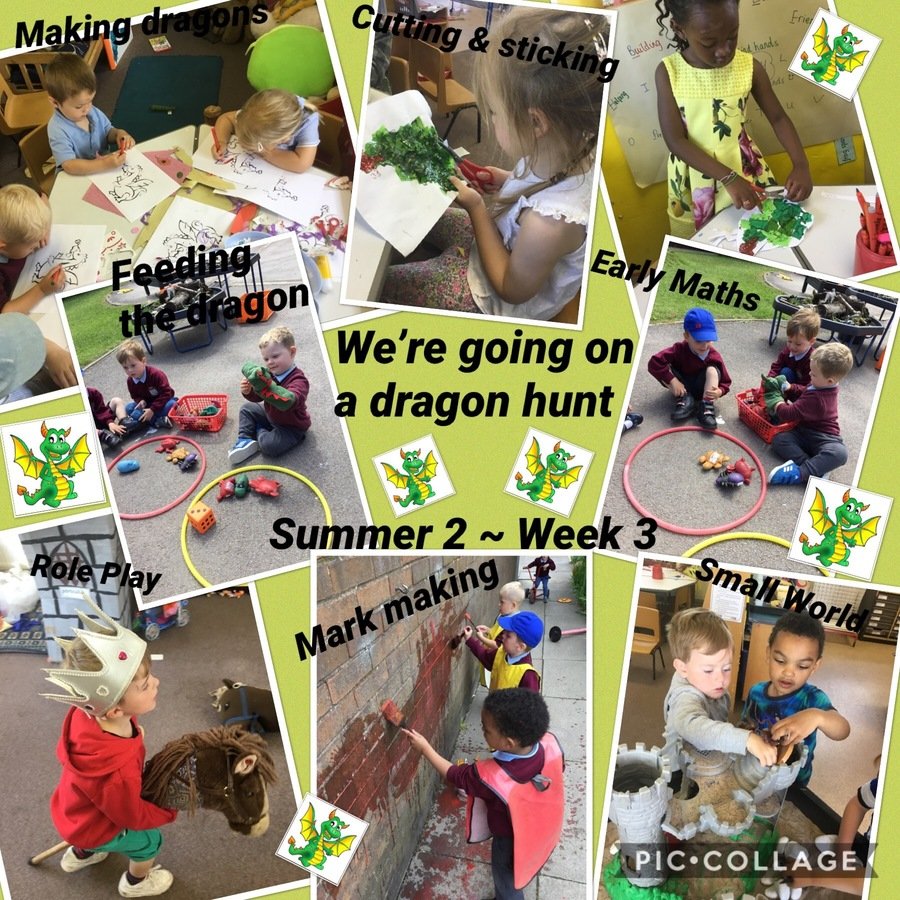 Friday 15th June 2018
The children loved reading 'There is no dragon in this story'. They enjoyed looking for the familiar story characters in the story. It was a lovely crossover book from traditional tales to dragons!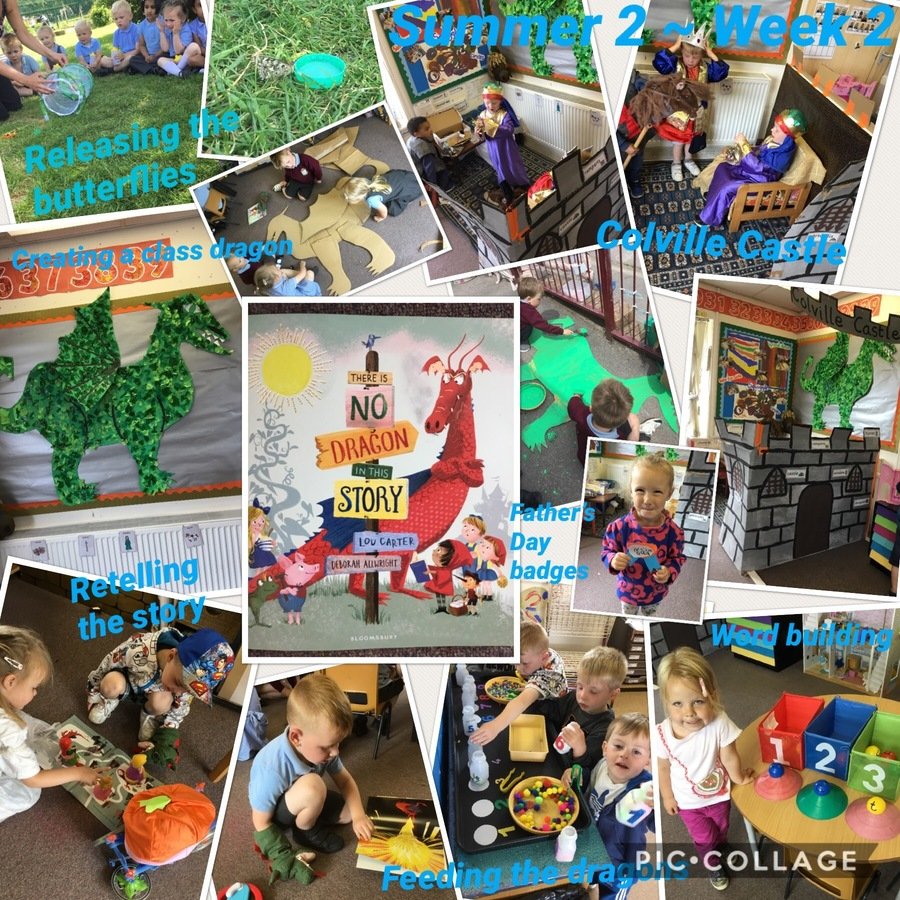 Friday 8th June 2018
This week we have read the story of The Very Hungry Caterpillar. We have been watching our very own hungry caterpillars grow and this week we actually saw one hatch out of its chrysalis before our very eyes! What an amazing experience. We have been learning about symmetrical patterns.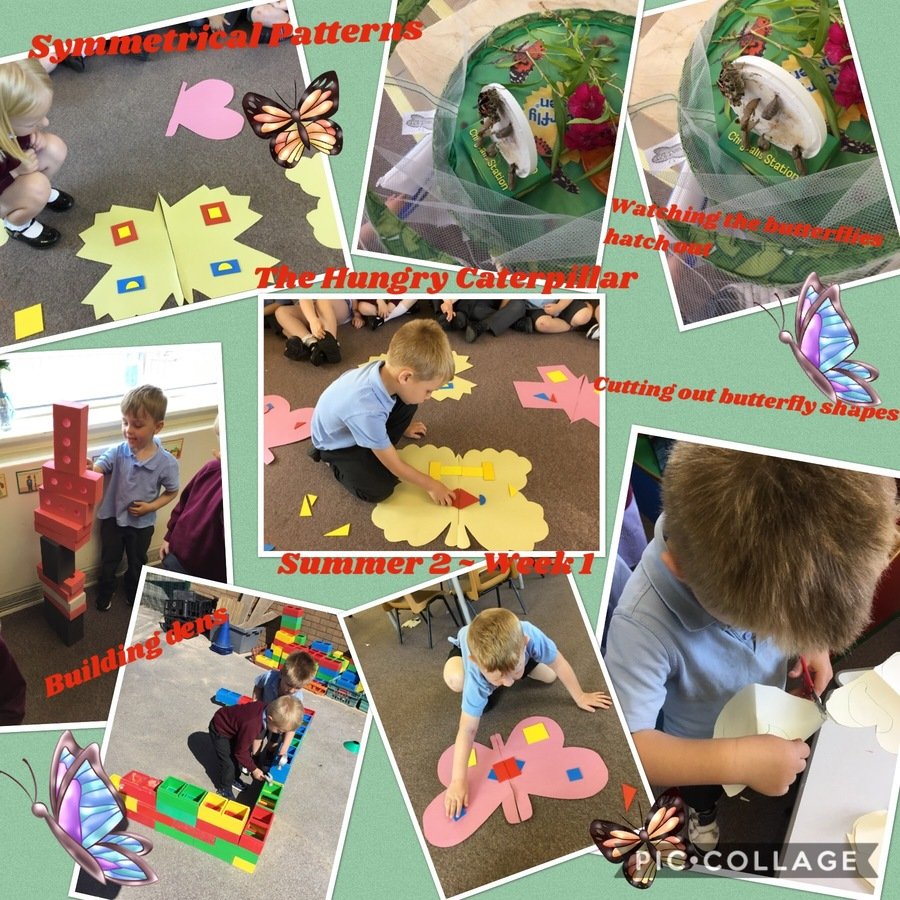 Friday 25th May 2018
We have had a really busy week this week. We have been reading the story of The Three Billy Goats Gruff. We have had a Royal Wedding Winner, Selfie Sation, Bee Day, Year 2 friends over to play. We have been fishing for numbers, drawing Trolls, completing an obstacle course and painting rocks!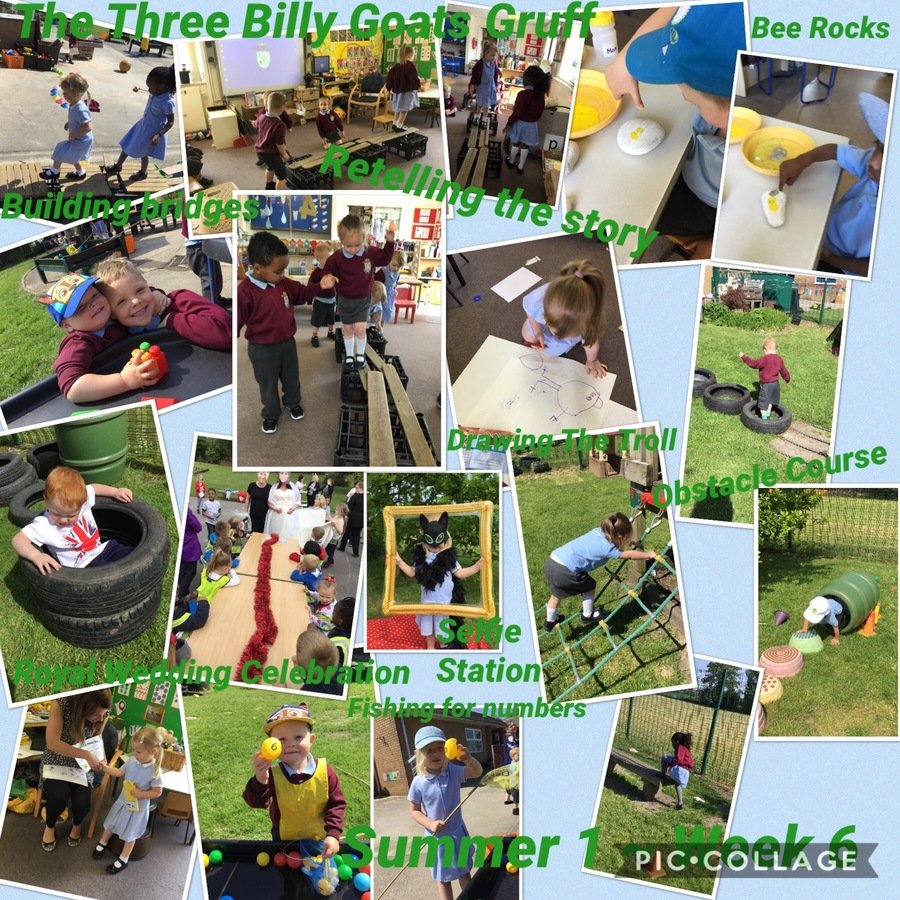 Tuesday 22nd May 2018
Today we placed our bee rocks on the School Memorial. We have each chosen a bee rock to take away and hide somewhere. #ststephensstones #mcrbee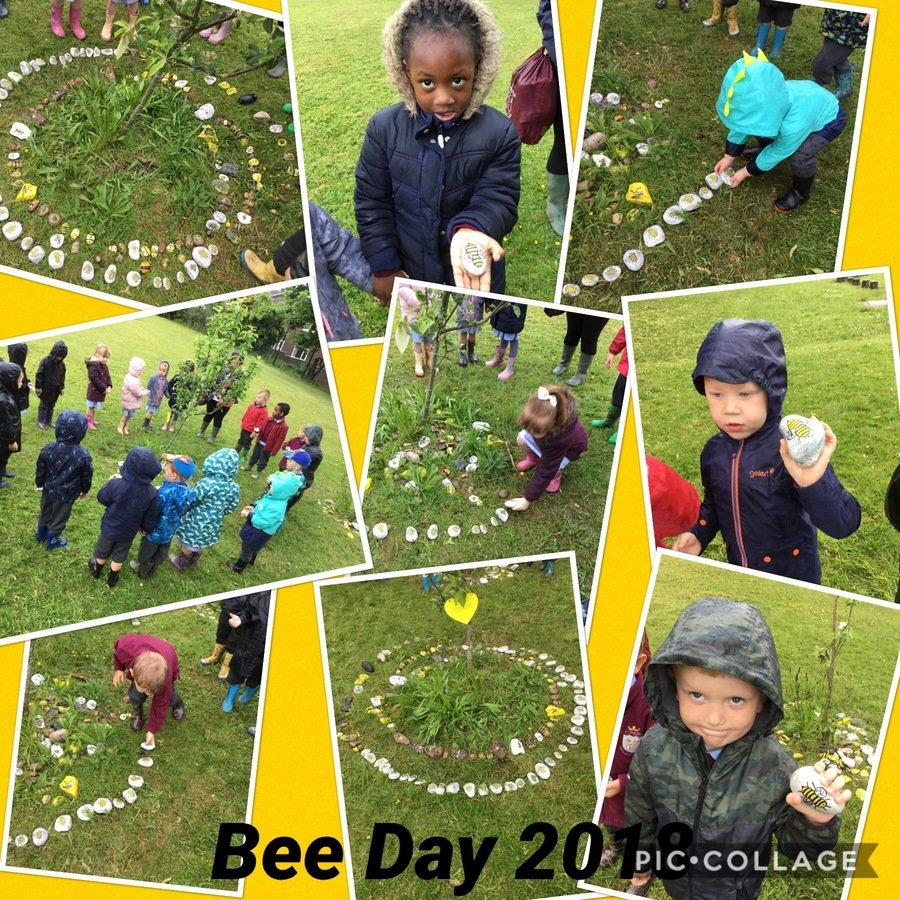 Friday 18th May 2018
This week our Book of the Week is Chapatti Moon. We have had great fun chasing chapattis, making chapattis and eating chapattis.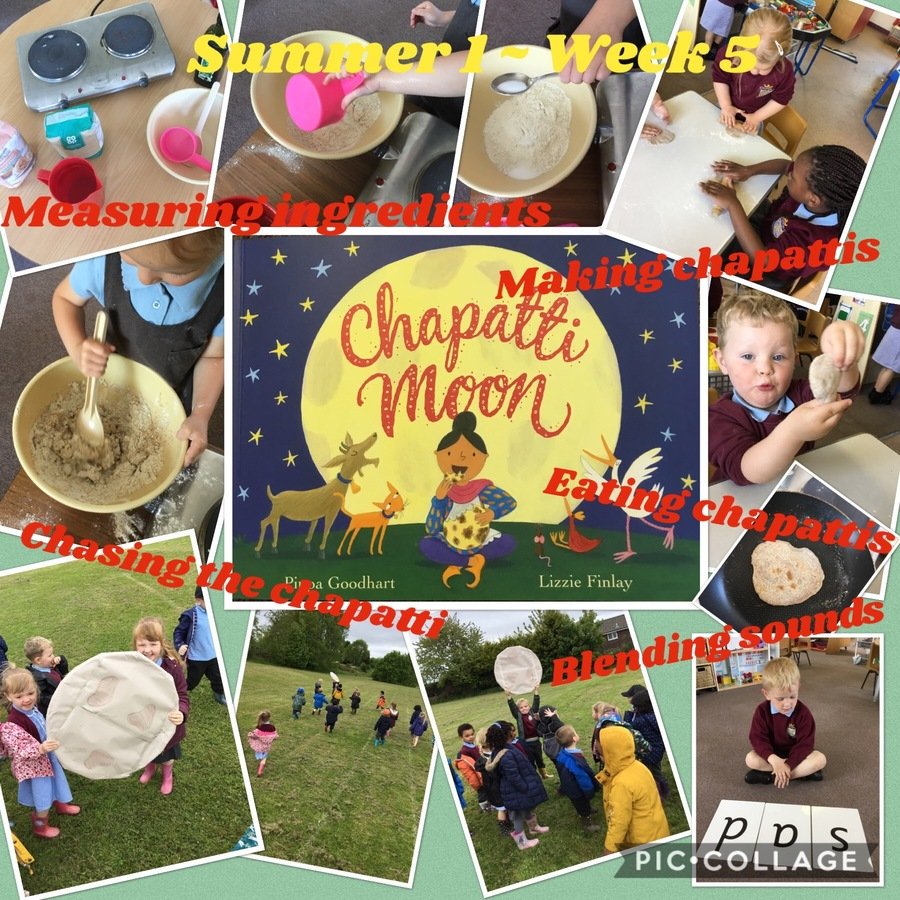 We have been looking forward to the Royal Wedding on Saturday.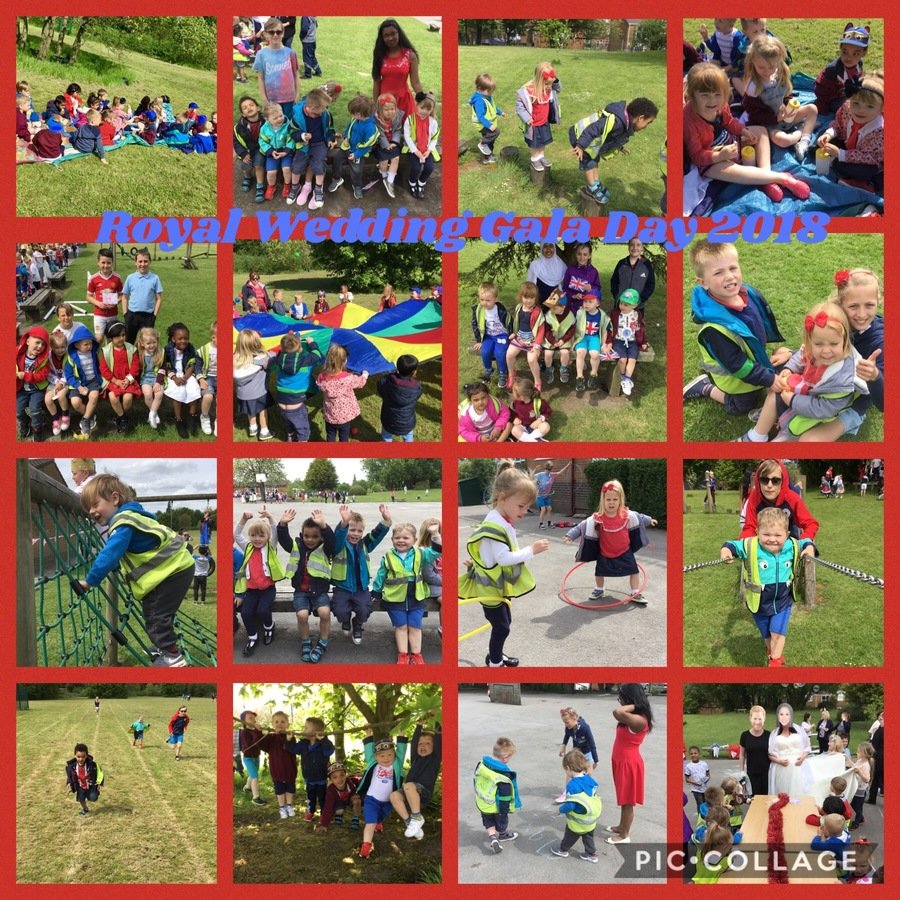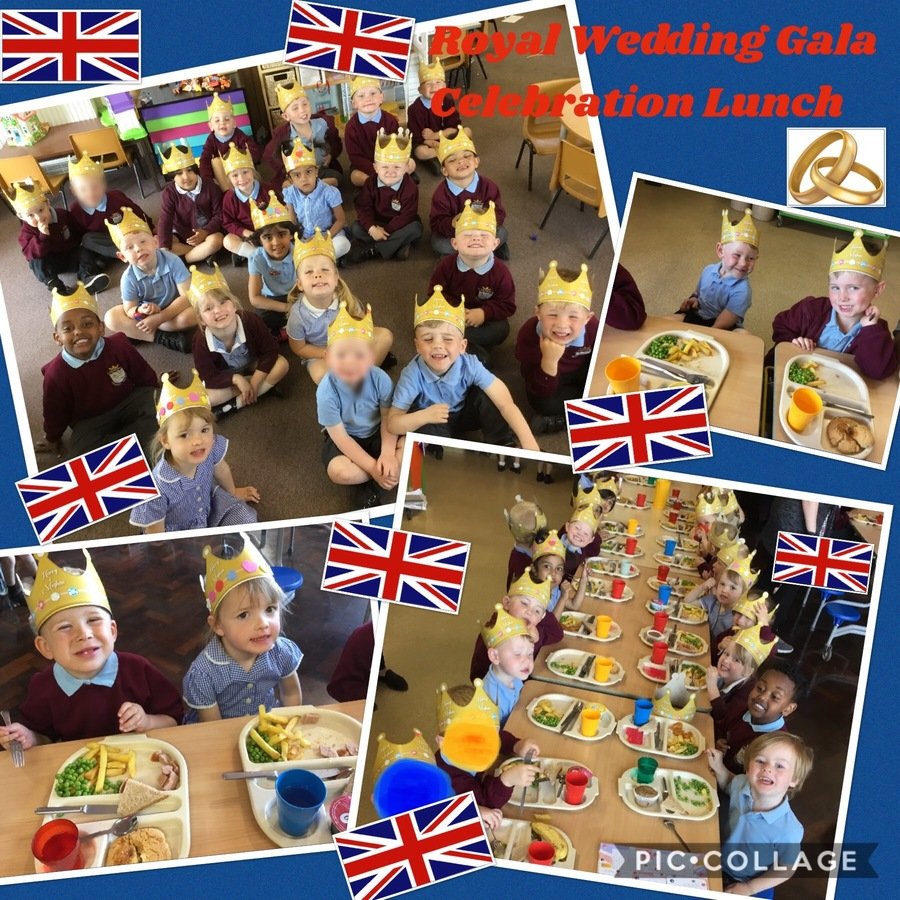 Friday 11th May 2018
This week we have been reading The Gingerbread Man.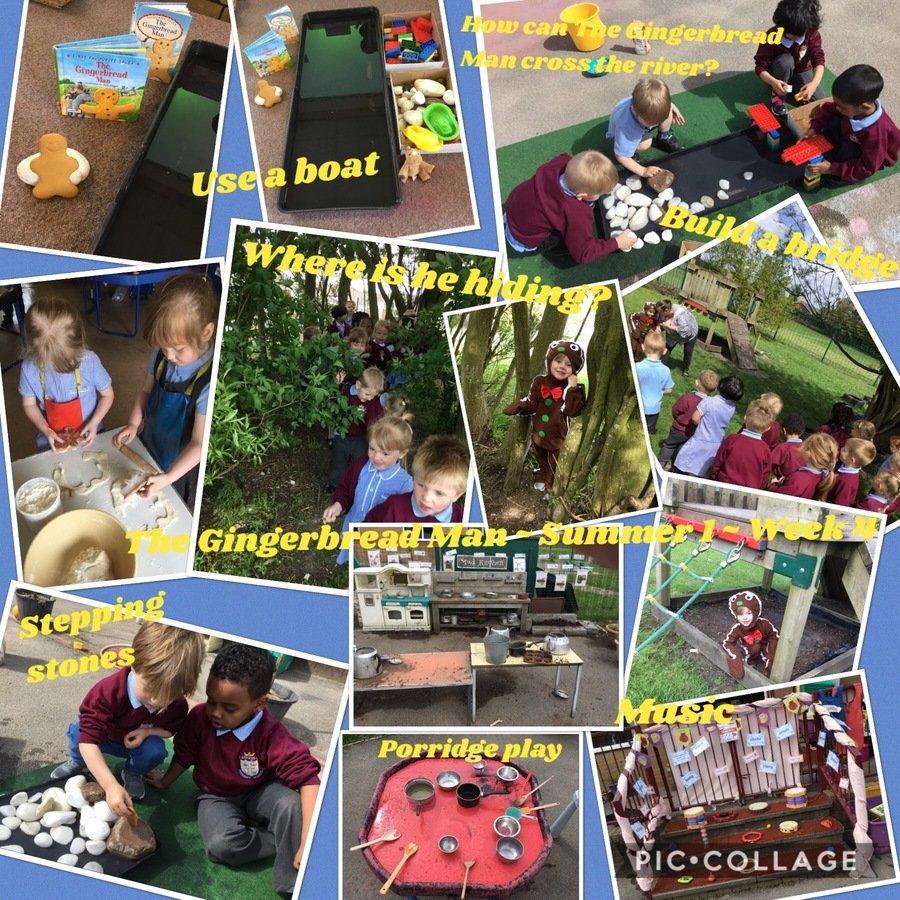 On Thursday afternoon we had a visit from The Gingerbread Man. He jumped out of the oven and ran away! We chased him all around the school! After an exciting, exhausting chase, we caught him in the end!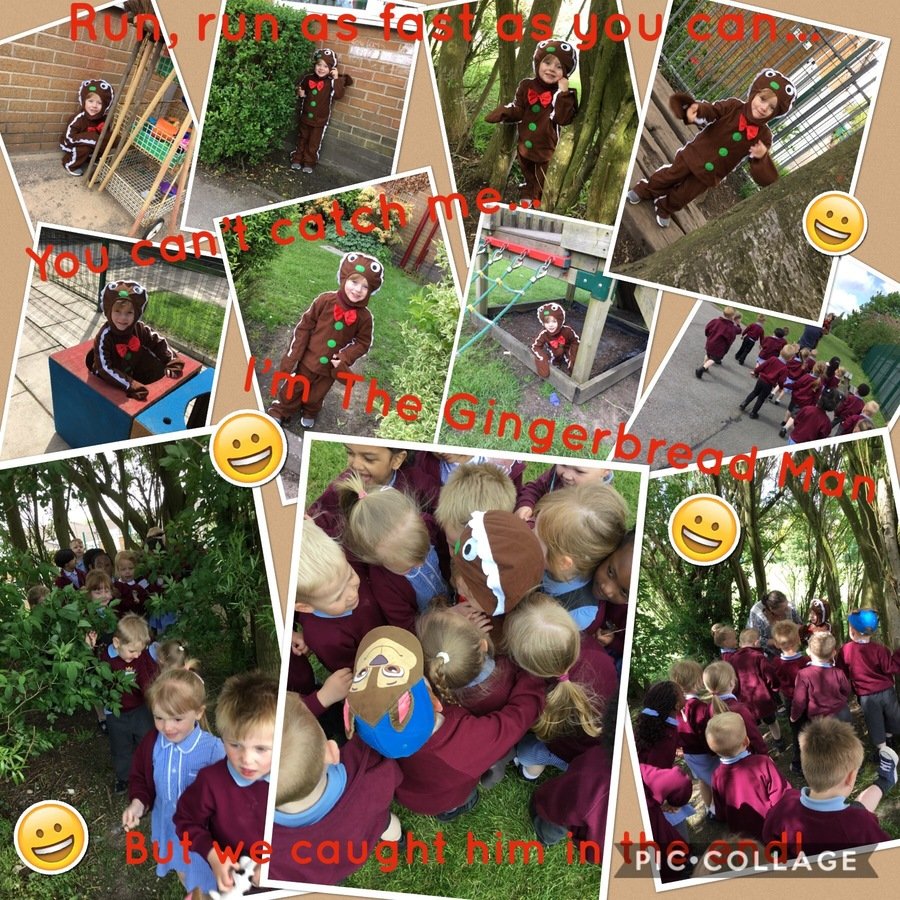 Friday 4th May 2018
This week we have been reading the story of The Magic Porridge Pot.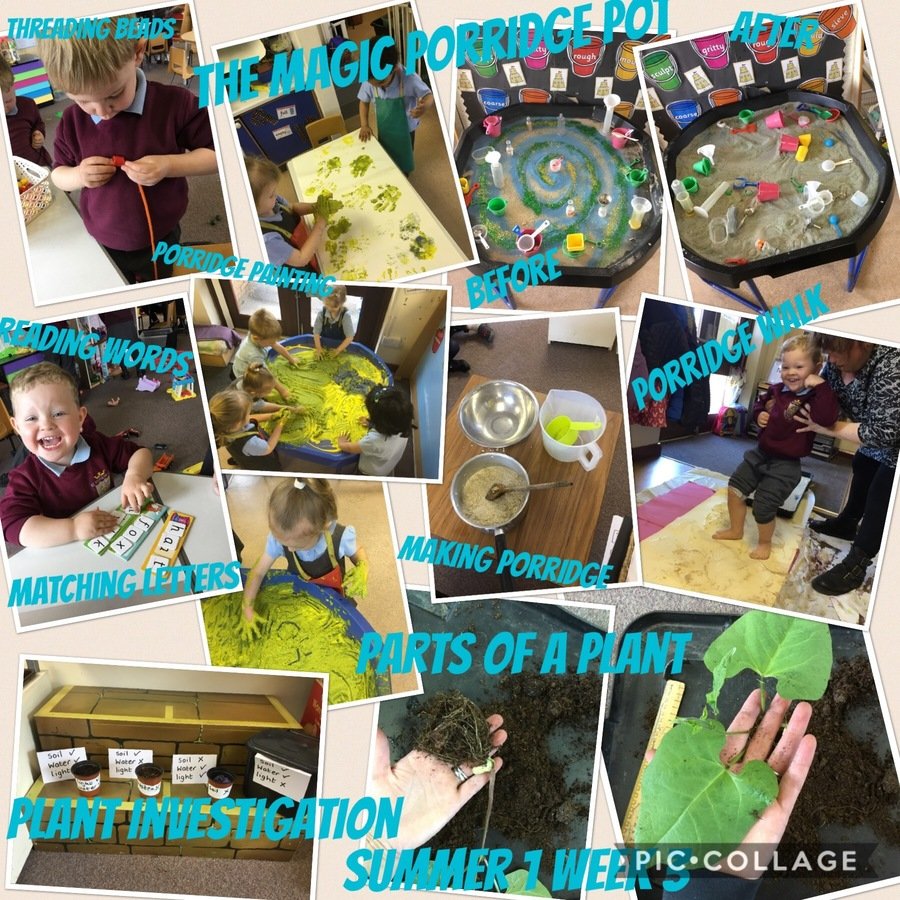 Friday 27th April 2018
We are an Allergy Aware Classroom.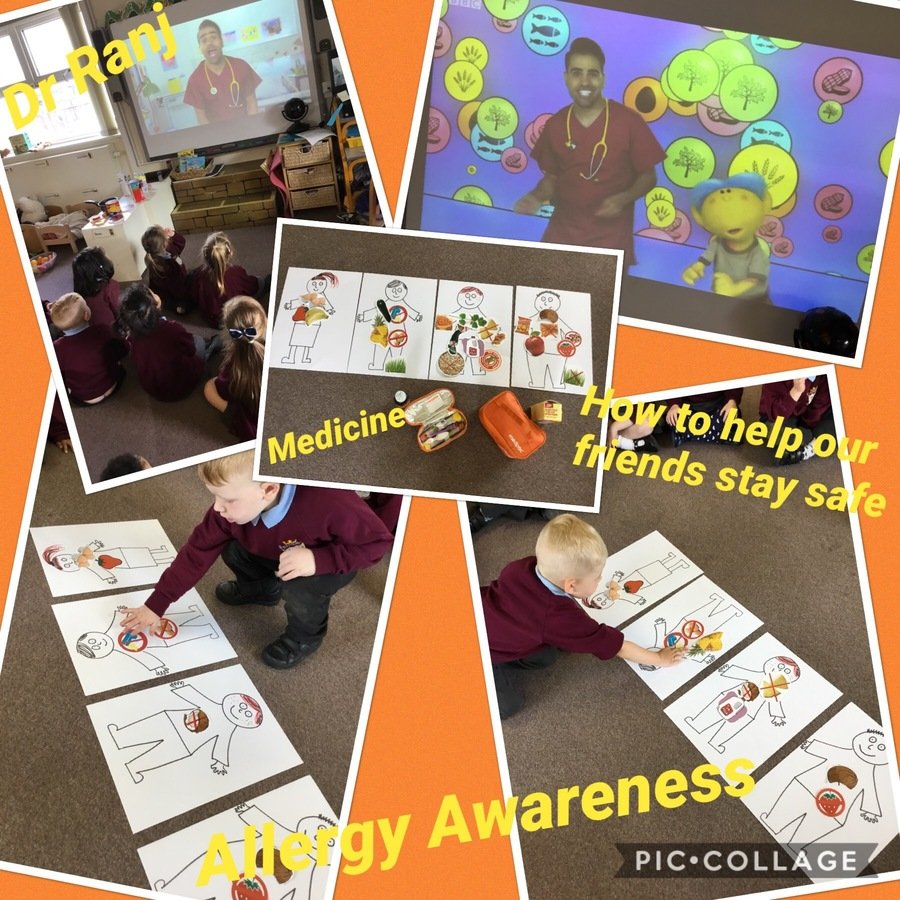 Thursday 26th April 2018
Can you guess the story we have been reading this week?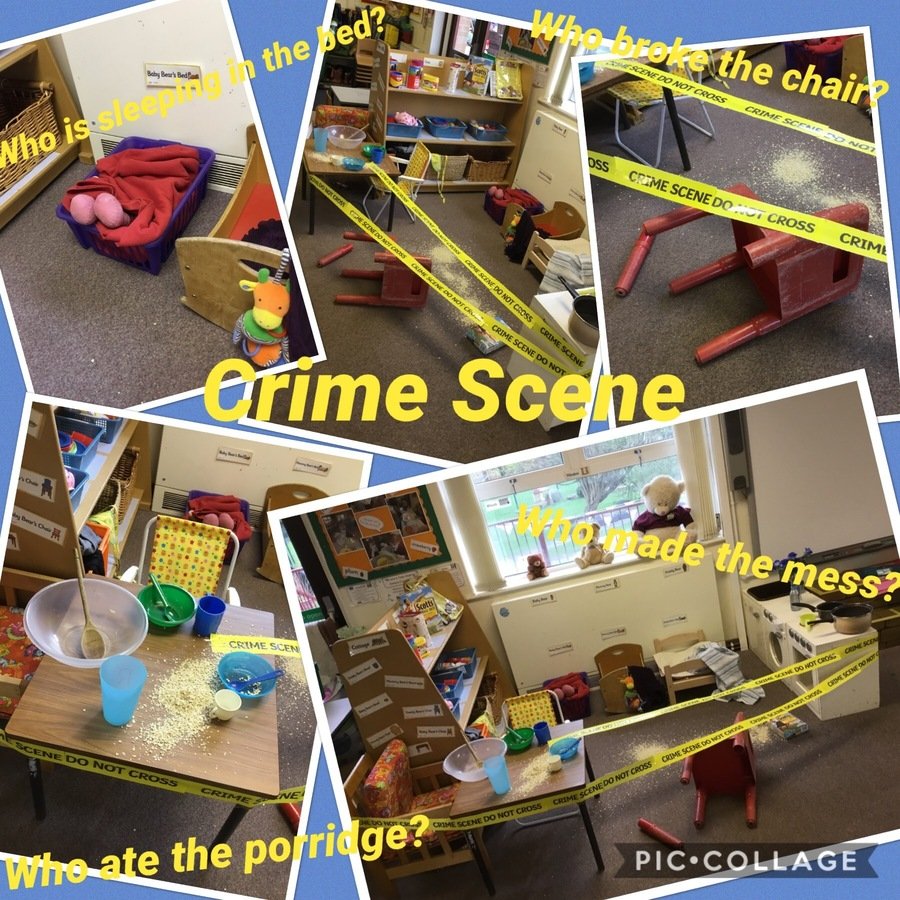 Friday 20th April
This term our topic is "Will you read me a story?" We started our topic with Jack and the Beanstalk.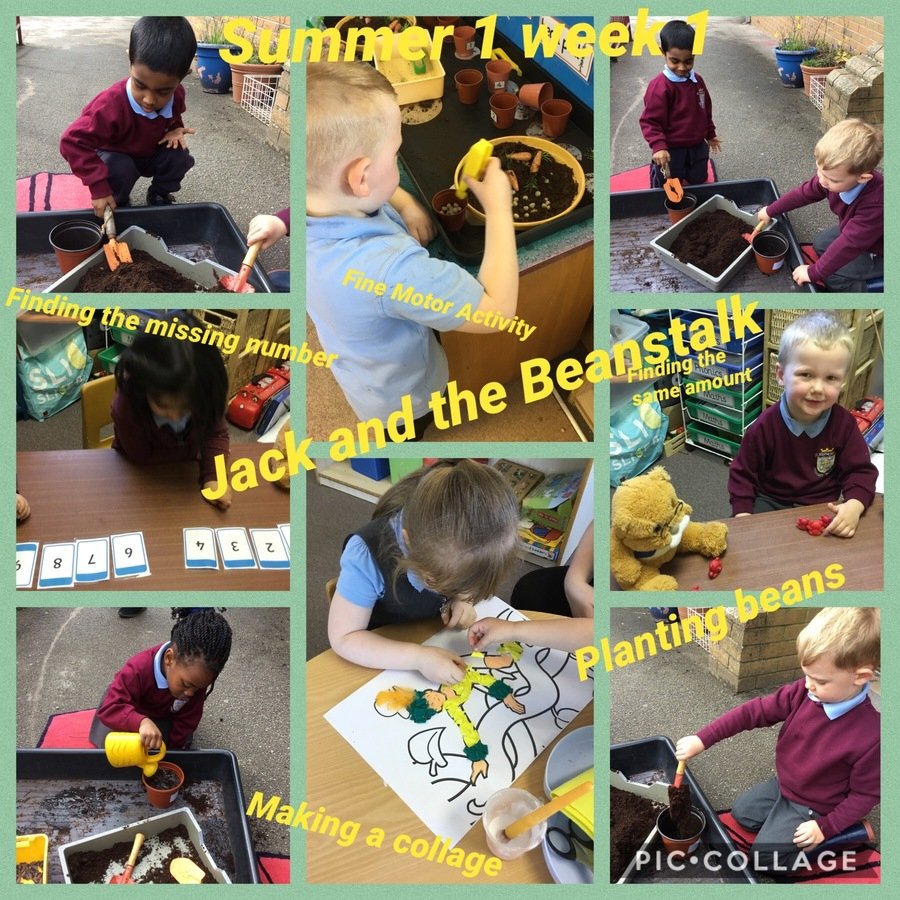 Today we went for a walk around the school looking for signs of Spring. We found lots of trees with buds starting to grow. We found daffodils, primroses and daisies starting to flower. We listened for the birds and spotted a bird's nest in the tree.
Can you spot any signs of Spring when you are out and about this Easter?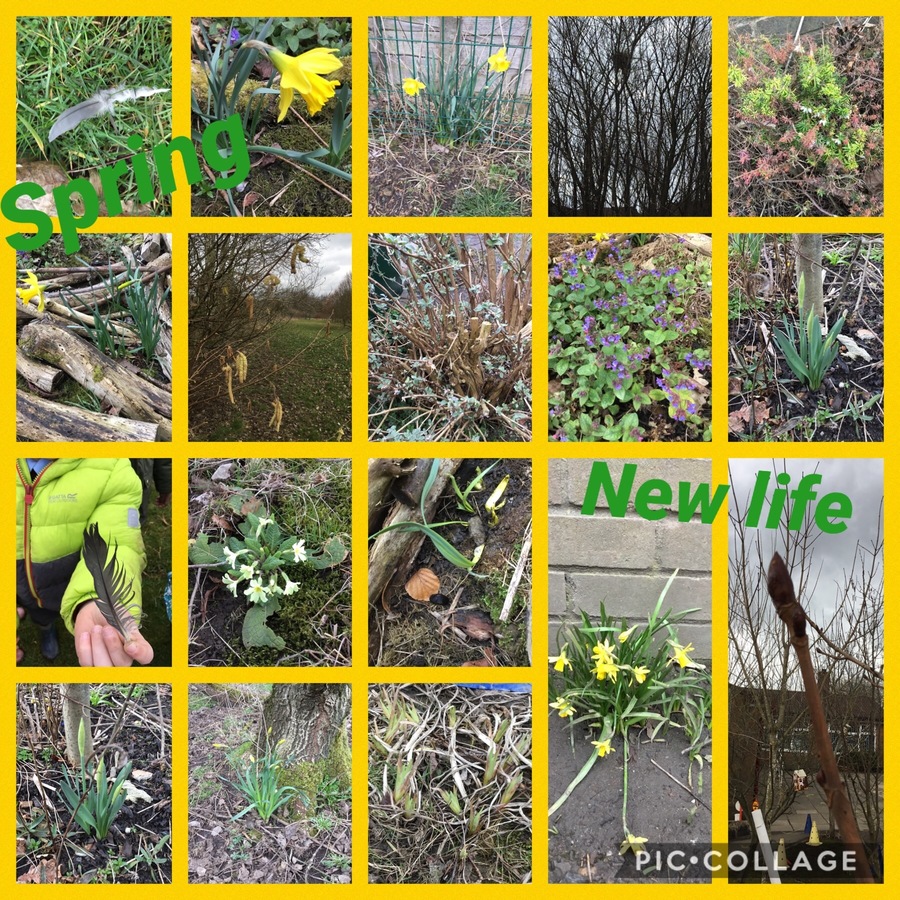 Today EYFS visited Smithills Farm. We all had a wonderful time. First, we all had a ride on a donkey. It was a bumpy ride but the donkeys were very friendly.
Then we fed the sheep, pigs, ponies and alpacas.
After that, we went on a very bumpy tractor ride up to the horse field. At the top of the field we stopped the tractor and fed the horses. The biggest horse, Jack, was a greedy horse and ate all of our bread!
It was then time for lunch. We had our picnic and had a quick trip to the park. Then it was time to watch the cows being milked.
Our final activity of the day was Pet's Corner. We had plenty of time to stroke, cuddle and feed the baby animals. It was a fantastic experience. We feel very lucky to have been a part of it.

Our topic this term is 'Do cows drink milk?' We will be learning about life on a farm. This week we read the story 'Say Hello to the Animals' and we have been making fingerprint Sheep. We also read the story of The Lost Sheep and have been counting sheep in the field.
Today we visited the chicks in Reception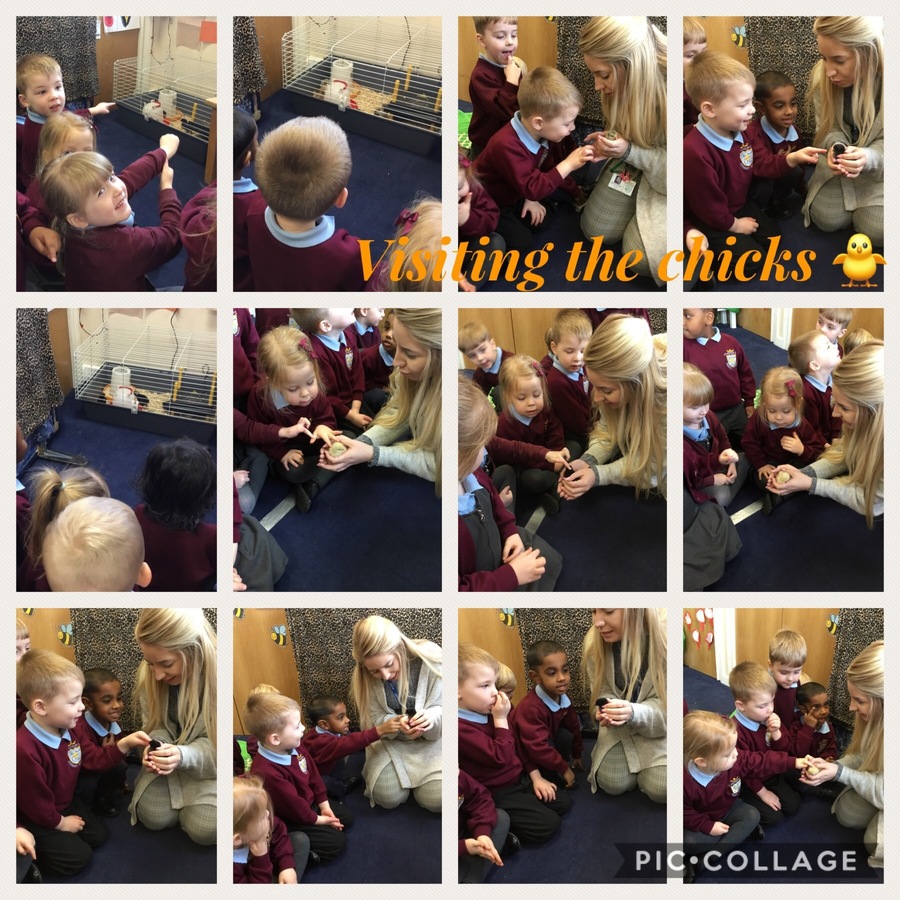 We have had a great time playing in the snow this week!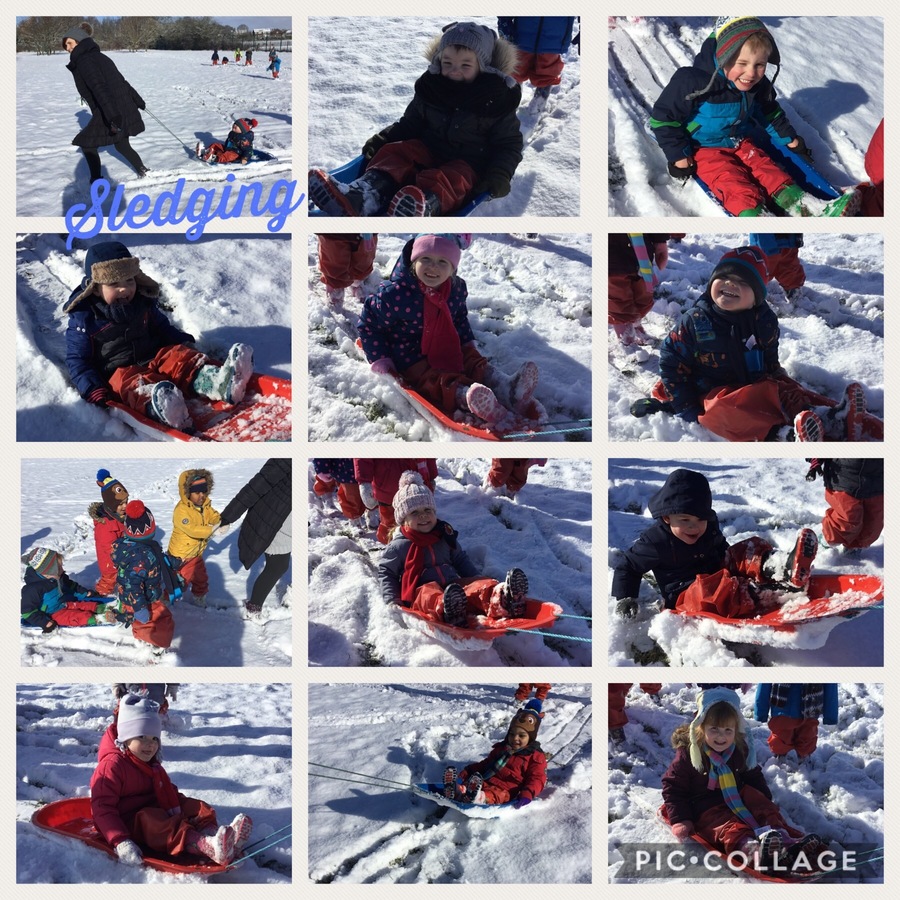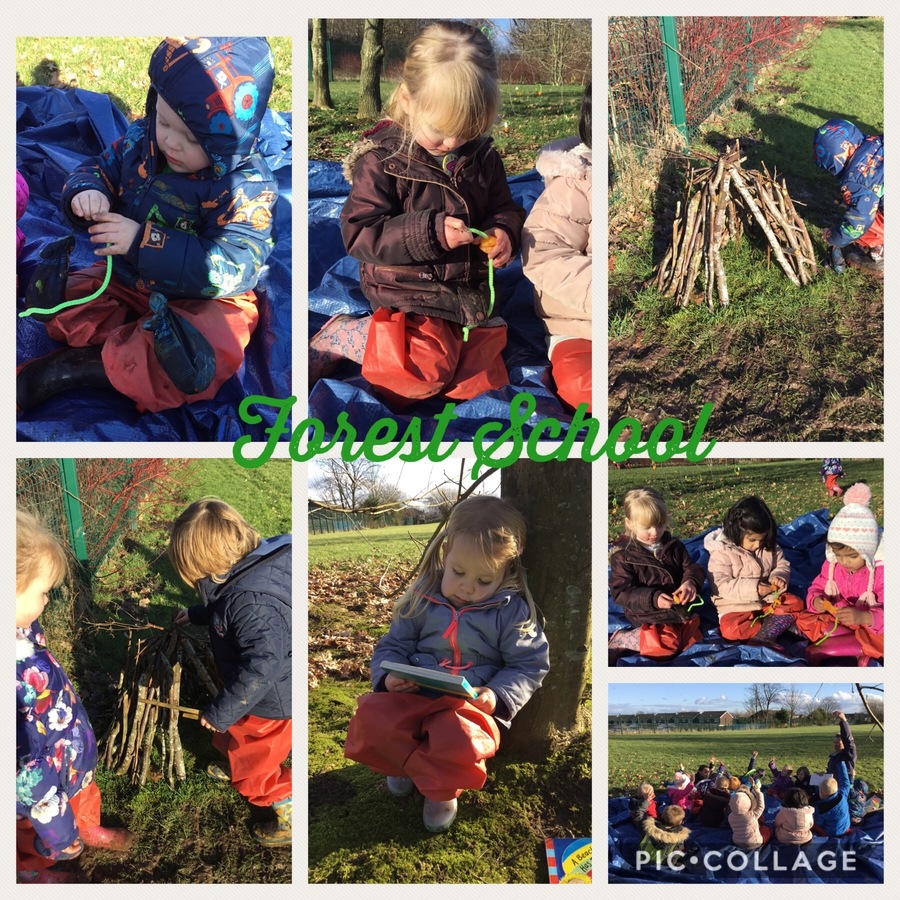 Today we celebrated numbers on Number Day and raised money for the NSPCC.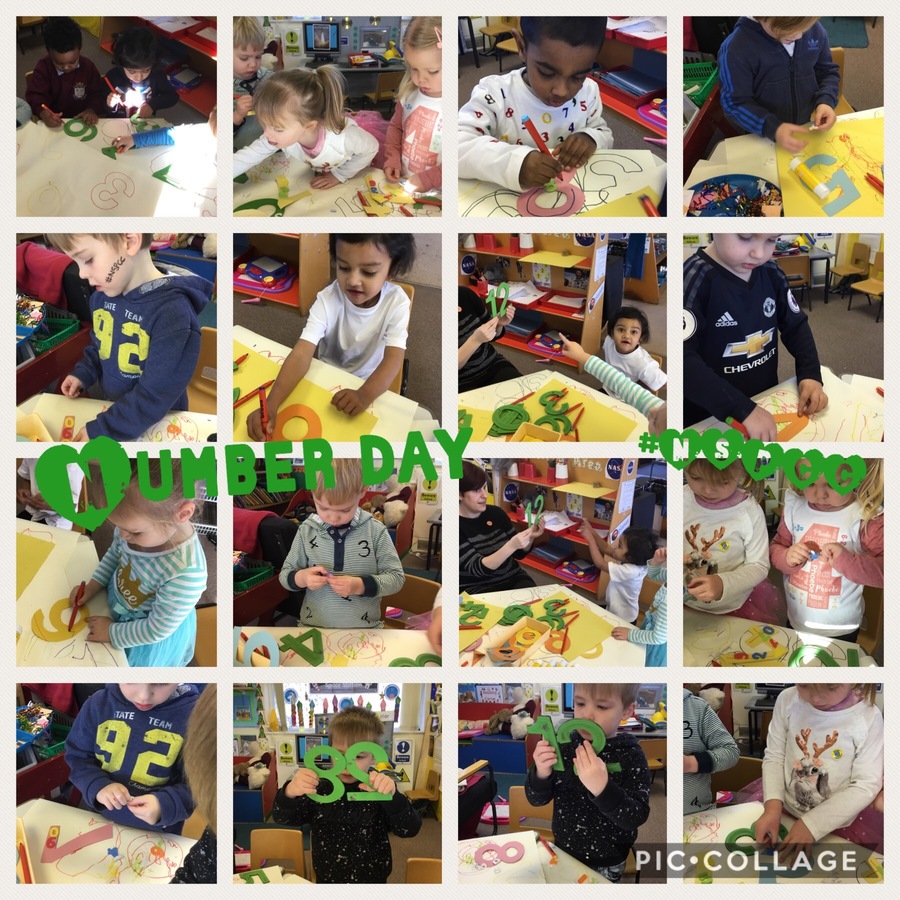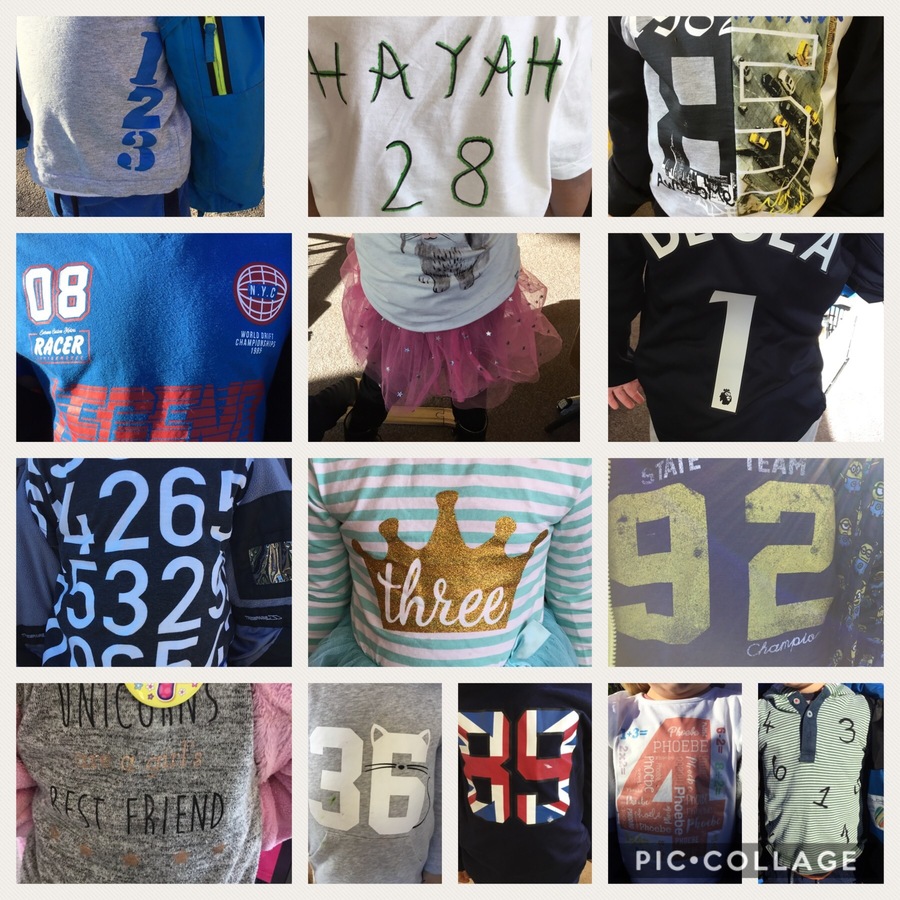 Today we had the privilege of watching the Watoto choir perform in our school. Our children had a wonderful time and were dancing in the aisles throughout the performance. The members of the choir are such an inspirational group of people.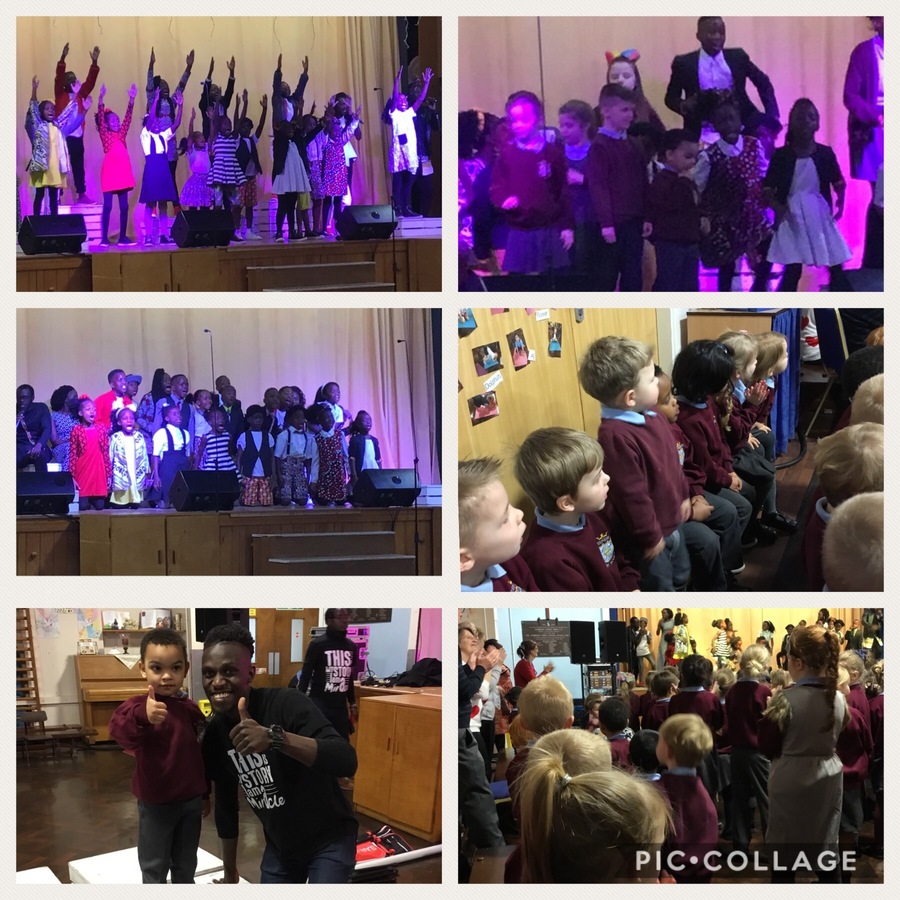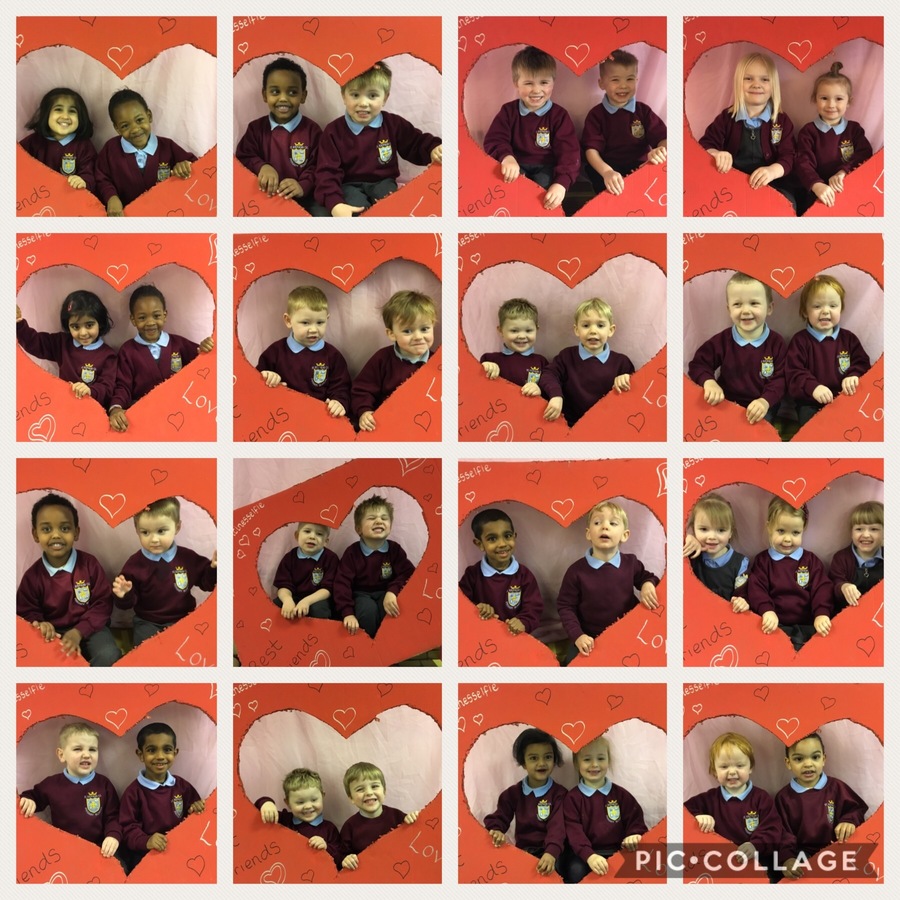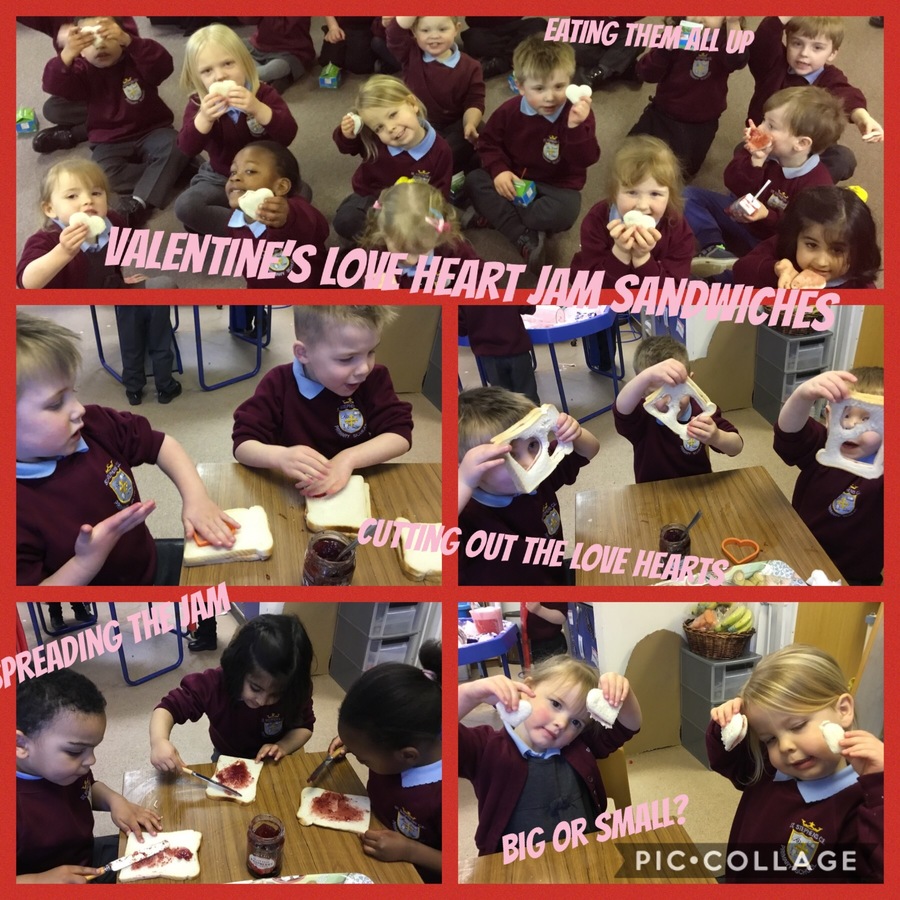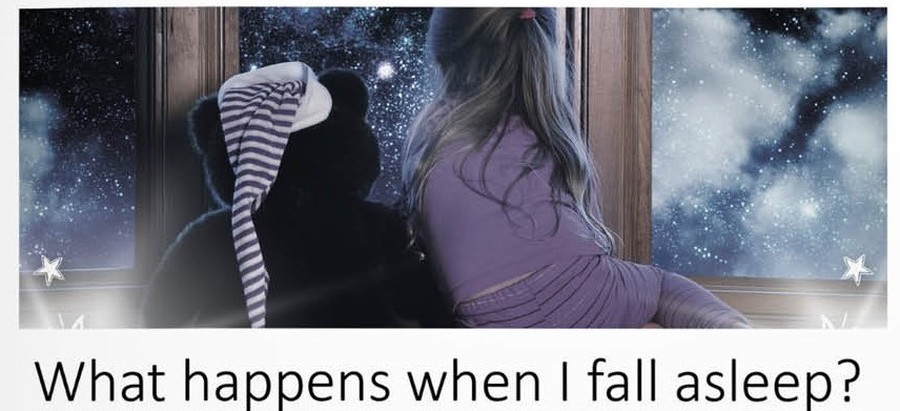 During our Pyjama Day we tweeted David Walliams to thank him for reading us our Bedtime Story, and he liked our tweet!
We think that now makes him our friend ...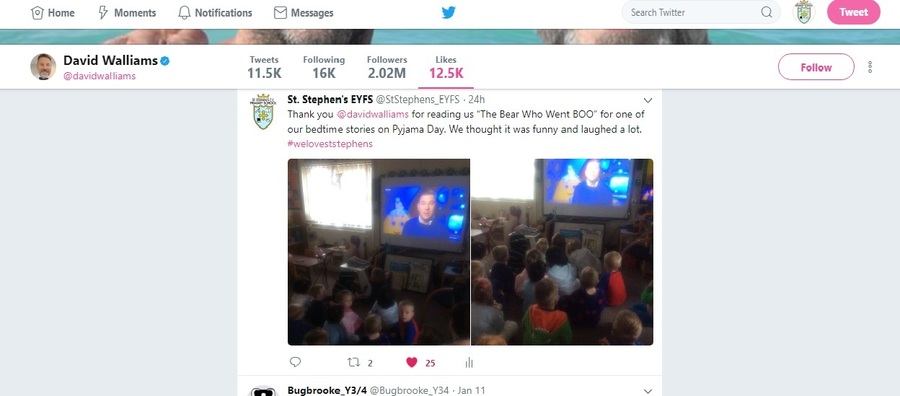 We have been talking about poppies and why people wear them. We made a giant poppy and added lots of coloured objects into the correct places. We made poppies in the play dough and we made special Remembrance Rocks to take home. On Friday we had our own 2 minute silence and watched the Poppy Animation on Cbeebies. We enjoyed watching the story of the little rabbit and his family.
This term our topic is Why do leaves go crispy? We have been learning all about autumn and woodland animals. We have loved reading the story of The Stick Man. We went for a walk to hunt for the Stick Man. We looked for signs of autumn and collected lots of sticks. We used the sticks for painting, counting, building dens, lighting fires and mark making with charcoal. We have made hedgehog bread, a Gruffalo Den, pumpkin soup, bonfire pictures and autumn trees.
Nursery are taking part in The Daily Mile.
Every day at 1.00pm we do a little warm up and then we run around our Nursery garden. Sometimes we have ribbons, sometimes we play music, sometimes we play Follow my Leader and sometimes we just run for fun!
We have had a busy week making new friends and exploring the Nursery.

We have been making friendship handprints. we painted our hand then shook hands with a friend and the two colours made a new colour.