Class teacher – Mrs. L. Smith
Nursery Manager – Mrs. K. Clift
supported by – Mrs. L. Williams
Welcome to Nursery 2017 - 2018
Today we had the privilege of watching the Watoto choir perform in our school. Our children had a wonderful time and were dancing in the aisles throughout the performance. The members of the choir are such an inspirational group of people.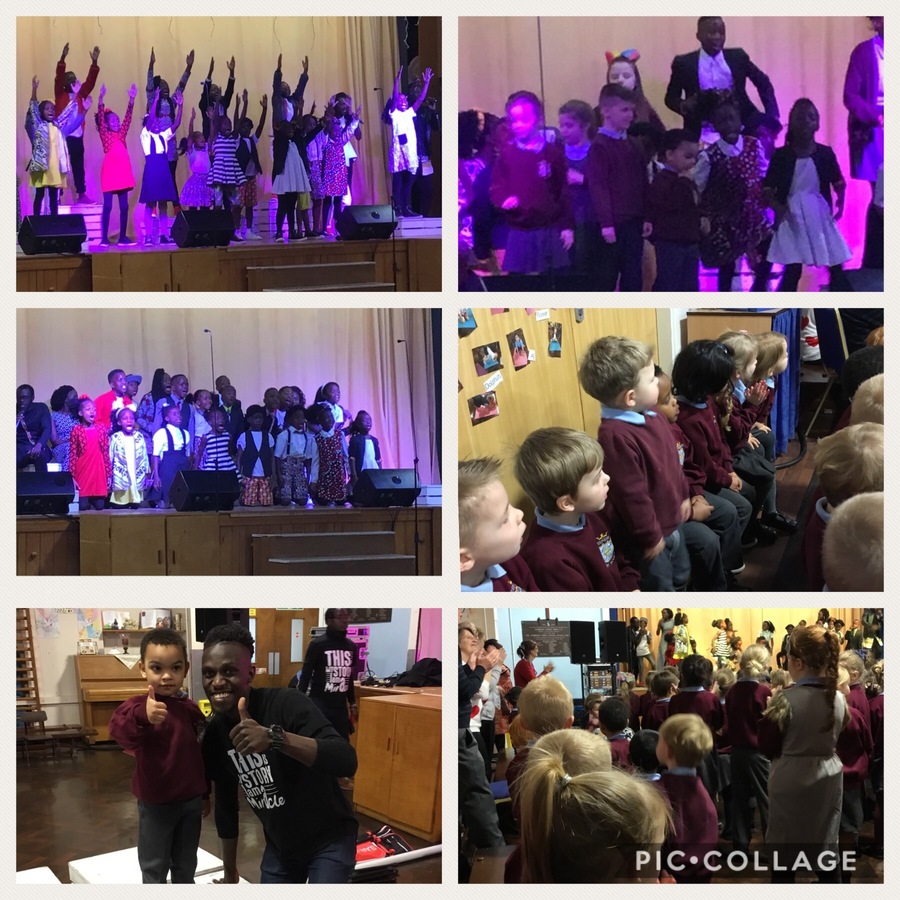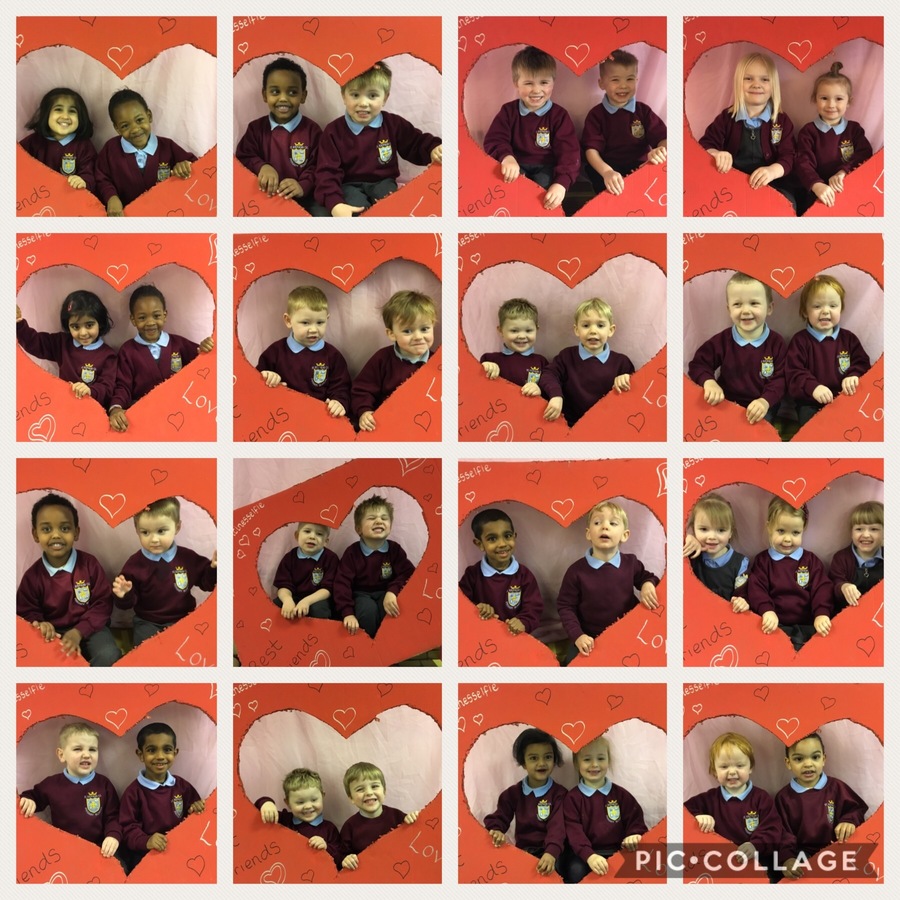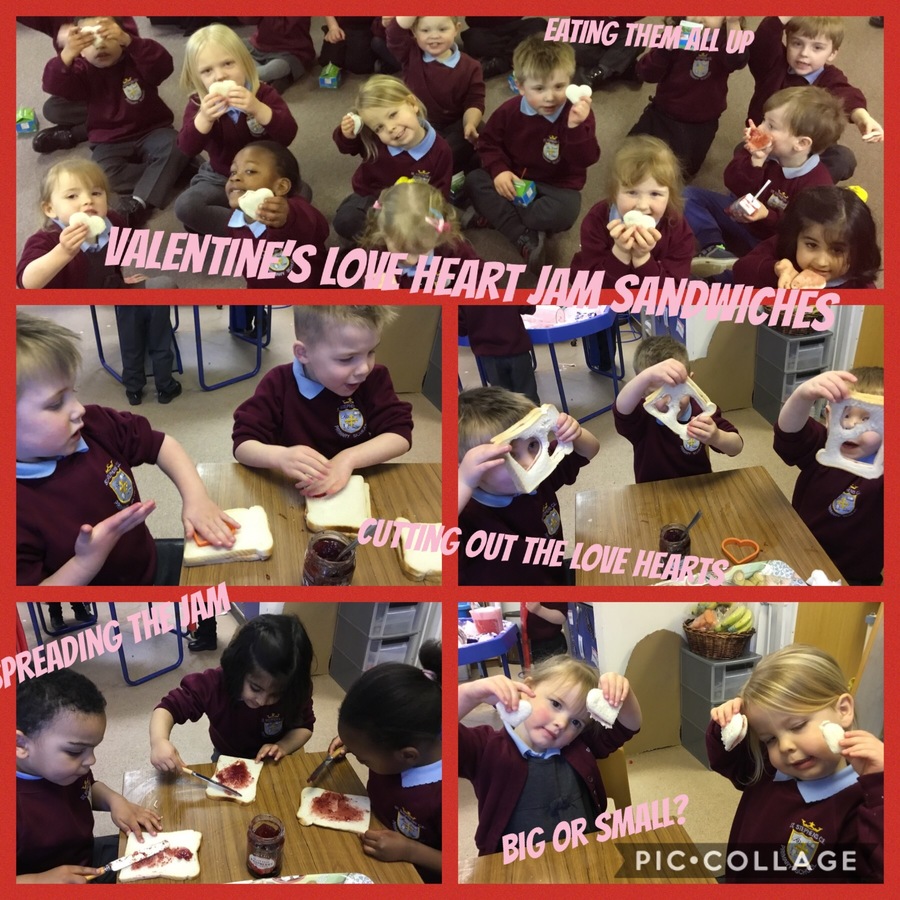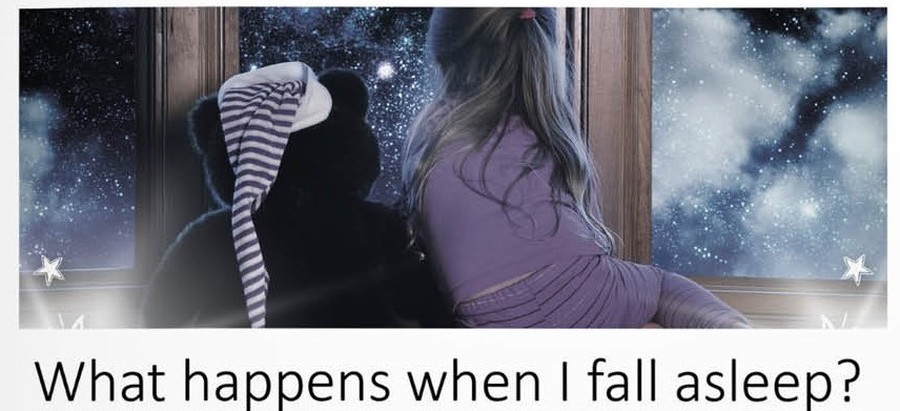 During our Pyjama Day we tweeted David Walliams to thank him for reading us our Bedtime Story, and he liked our tweet!
We think that now makes him our friend ...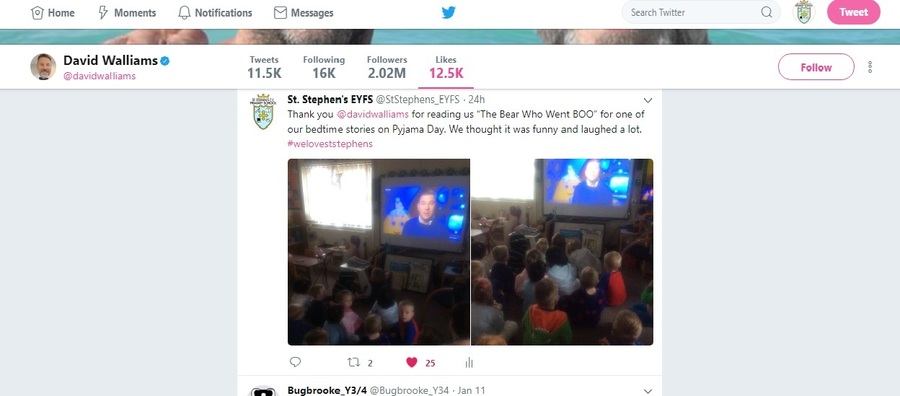 We have been talking about poppies and why people wear them. We made a giant poppy and added lots of coloured objects into the correct places. We made poppies in the play dough and we made special Remembrance Rocks to take home. On Friday we had our own 2 minute silence and watched the Poppy Animation on Cbeebies. We enjoyed watching the story of the little rabbit and his family.
This term our topic is Why do leaves go crispy? We have been learning all about autumn and woodland animals. We have loved reading the story of The Stick Man. We went for a walk to hunt for the Stick Man. We looked for signs of autumn and collected lots of sticks. We used the sticks for painting, counting, building dens, lighting fires and mark making with charcoal. We have made hedgehog bread, a Gruffalo Den, pumpkin soup, bonfire pictures and autumn trees.
Nursery are taking part in The Daily Mile.
Every day at 1.00pm we do a little warm up and then we run around our Nursery garden. Sometimes we have ribbons, sometimes we play music, sometimes we play Follow my Leader and sometimes we just run for fun!
We have had a busy week making new friends and exploring the Nursery.

We have been making friendship handprints. we painted our hand then shook hands with a friend and the two colours made a new colour.