KS1-

Purple

Class
Class teacher – Miss. T. Ramzan
supported by – Miss. K. Quigley
We have been super busy this half term. Have a look at what we have been up to...
We now have a reading tree in our classroom. Children are encouraged to read at home every day so that they grow up to be super fluent readers. The children have been asked to read with an adult at home and to have their book signed at least 3 times a week. The whole book doesn't have to be read, the emphasis is on reading regularly and making reading an enjoyable routine. Every Monday Miss Quigley will check if reading records have been signed at least 3 times. If they have, the children's robins will move onto the next branch. We have a bronze, silver and gold reading certificate that will be given out when your child reaches a particular branch. We hope you have a lovely time reading together and helping your child's reading development.
In Science we have been learning about habitats and micro habitats. We found lots of micro habitats around school. We thought about which kind of creatures would live in the different habitats we found and why.
Every Friday we will have a 'Show and Tell' afternoon. If children want to bring anything from home, they can do so as long as it isn't something that is fragile or expensive (we wouldn't want to lose or break it!).
Our Topic this half term is Traditional Tales. We have been learning all about the Grimm Brothers and why their stories are known as Traditional. In English we have read a variety of Tales and worked in groups to discuss all the characteristics of a Traditional Story. Look at how fantastically we work together.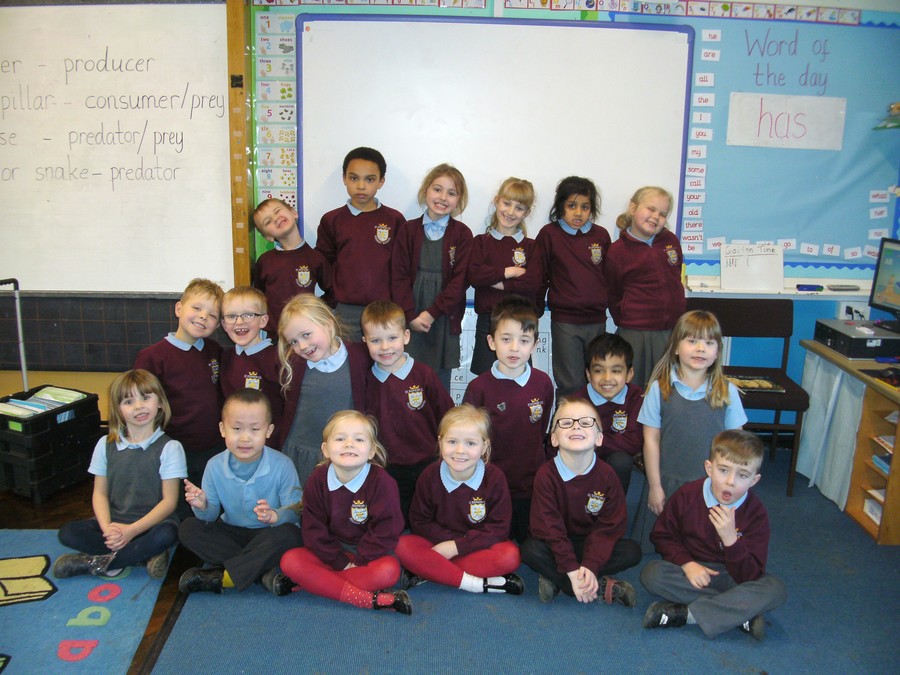 Whilst Miss Ramzan has been out of class on Tuesday afternoon's (doing boring paperwork) we have had lots of fun with Mrs Riley in our Art lessons.
Purple Class had the best attendance last week so this week they get to enjoy using the climbing equipment.
Today in Science we investigated what water did to different types of paper. We had to make sure it was a fair experiment so we made sure we used exactly 5ml of water to test each type of paper.
Miss Ramzan just couldn't decide which Christmas Tree to choose from all of the entries from Purple Class so she asked her dad for help. He said they were all amazing but finally chose his favourite one. He picked this one because this child added presents to their tree! Well done everyone for trying so hard with your entries. They were ALL amazing!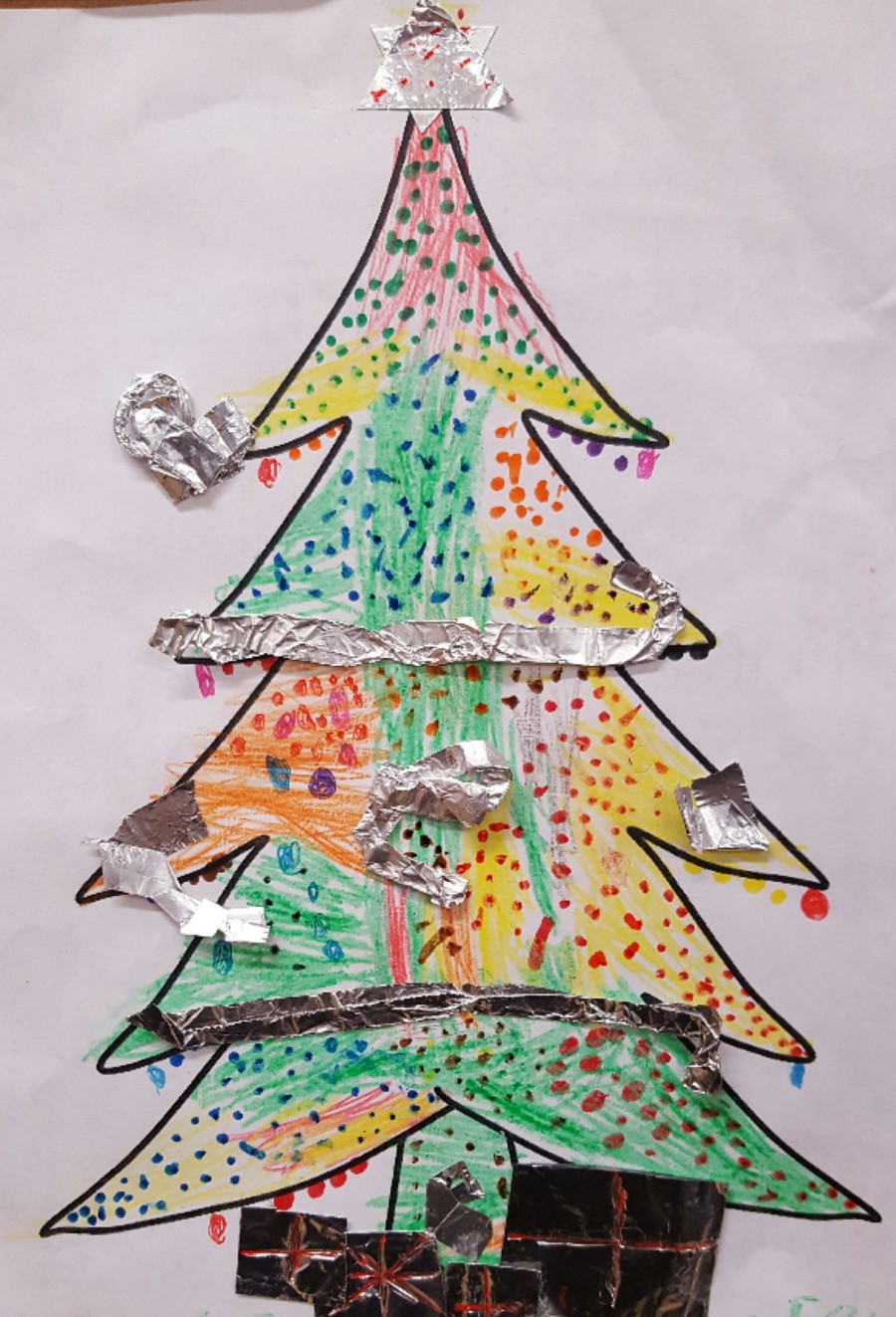 Reading Buddies
The children have been paired up with a 'reading buddy' who listens and helps them with reading their book. The year 1's are getting some extra reading in and the year 2's are learning to be patient and love the responsibility!
Keep your eyes peeled for our Zoo Lab pictures coming soon.
CHRISTMAS TREE COMPETITION!
We are holding a competition for the best decorated christmas tree. Please rememeber that all entries need to be in by Tuesday the 22nd November, along with 50p. We will be showing the winning tree from Purple Class on our class page.
For Friendship Week we discussed all the qualities we look for in a friend. The children were very brave and shared a time when they were a good friend and also when they weren't such a good friend. We discussed how we could make our playtimes even better by making sure that all children have someone to play with. The children in Purple Class know exactly what to do if they see someone that needs a friend!
In maths we have been learning about all of the different number bonds. Have a look at our number bonds to 60.
Miss Ramzan is ready .... are you?