KS1-

Orange

Class
Class teacher – Mrs N. Garside
Supported by – Mrs. A. Riley
Welcome to Orange Class 2017 - 2018
We would just like to say Happy Mother's Day to all our lovely mums. Have a super day.
World Book Day.
Wow! How fantastic do the children look?! Well done everybody!
Friday 9th March 2018
Today, we conducted a science investigation. In class we have been thinking about different materials and their properties.
A gingerbread man needed an umbrella. He needed to know which materials he could use to make one so he would remain dry and safe in the rain.
We tested cling film, tin foil, tissue, kitchen towel and plastic.
Unfortunately, some gingerbread men were squashy by the end of the experiment. We did, however, find some ideal materials for a waterproof umbrella.
Just a reminder that our Home Learning Menu activities are due in this week. We are really looking forward to celebrating your child's home learning with you. Children will receive a new menu after half term, full of even more exciting learning challenges.
Reading books will continue to be changed on a Monday and Thursday and our weekly home learning challenges will be sent home on a Friday to be returned the following Wednesday.
Thank you for continued support.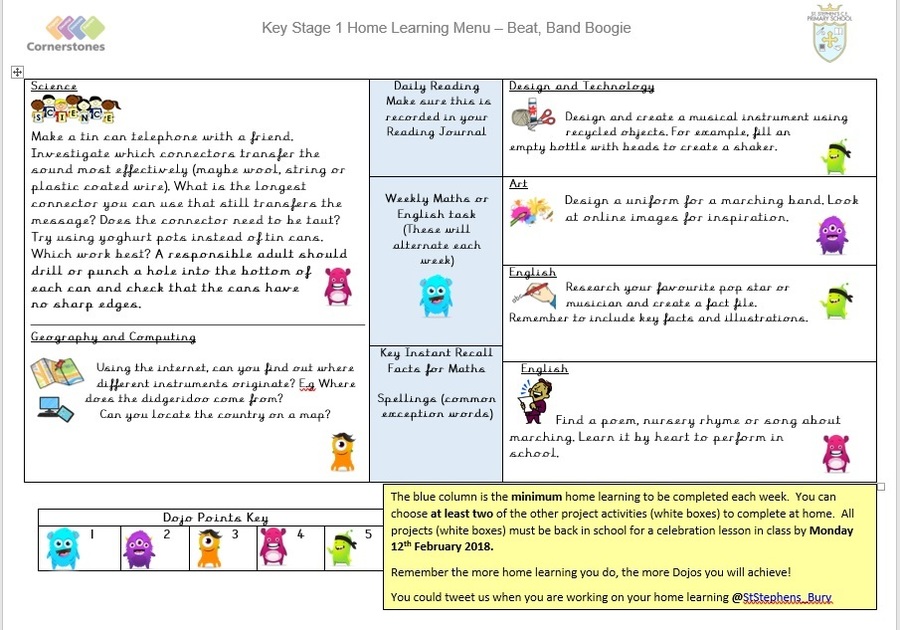 CLICK HERE to download this half term's Home Learning Menu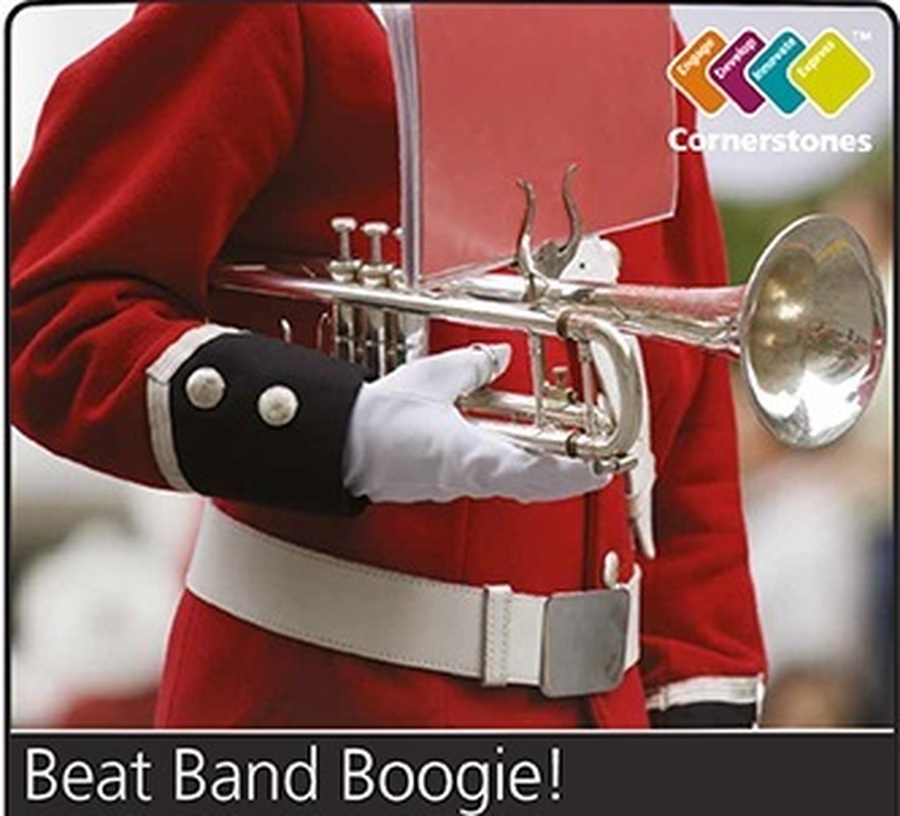 Thank you everyone who came to our open maths lesson. It was lovely to see our parents enjoying maths with their children. This half term we have been working on doubles and halves as well as number bonds to ten and twenty. Children have really worked hard. Have a look at us in action.
This week we have been experimenting with instruments. We had to try them out and make lots of noise. Some instruments needed a beater to make the noise, some of them we had to shake. It was lots of fun!
Our Spring 1 topic is Beat, Band, Boogie. We have been creating some rhythm patterns. We had to do a lot of clapping, stomping and knee tapping. We worked in groups and then performed our rhythm patterns to the rest of the class.
Our English text this half term is called Ossiri and the Bala Mengro and we have been really interested to discover more about Ossiri and her lifestyle. Ossiri wants to learn to play an instrument but her dad has said no. We have been predicting what could happen next in the story. How will Ossiri fulfil her dream?
______________________________________________________________
Lots of children have been telling me all about their home learning and I am looking forward to seeing all of their hard work. This work does not have to be returned to school until the 12th February but thank you to all parents and carers for their support with these activities. I can tell the children have been enjoying them. Remember, the more the children complete the more Dojo points they receive!
Our Topic this half term is Moon Zoom. We have been learning all about space and aliens.
By chance an alien rocket ship crash landed in our playground. We have hunted high and low but we have not seen any sign of the alien creature.
We have been busy in class making clay aliens, shape rockets and enjoying the book Aliens Love Underpants.
Please visit again soon for pictures of our adventures.
Please try to read at home with your child every night, not only will it help with all aspects of their learning but it may help Orange Class to win the school reading award.