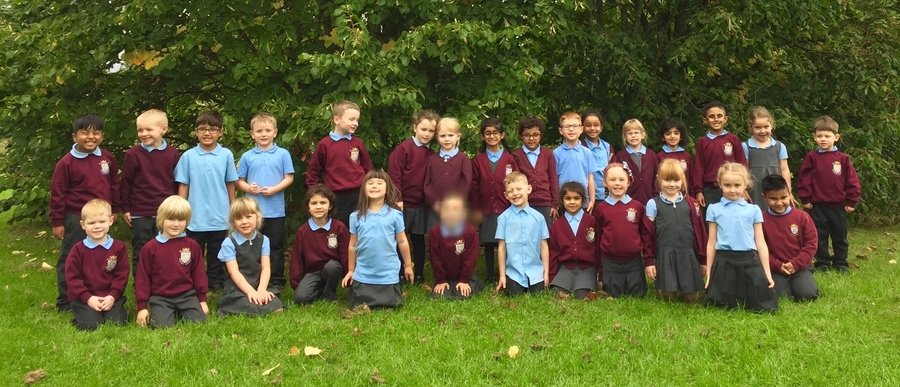 Class Teacher- Miss R Dunbar
Supported by- Mrs H Keegan
If you haven't already, follow our School Twitter...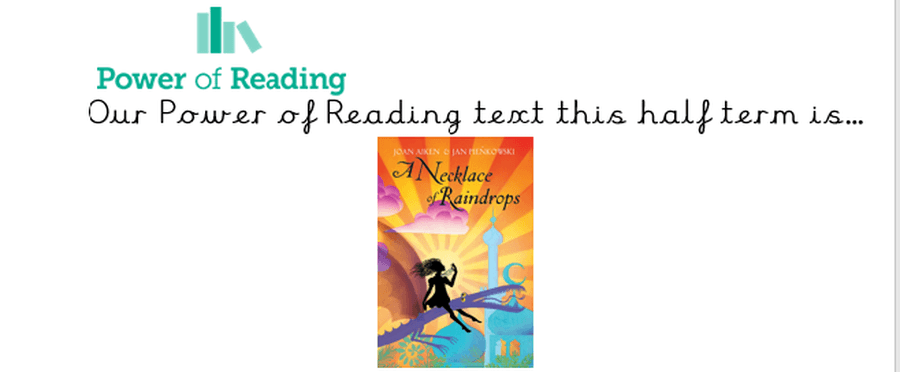 Tuesday 12th February 2019
Tuesday 5th February 2019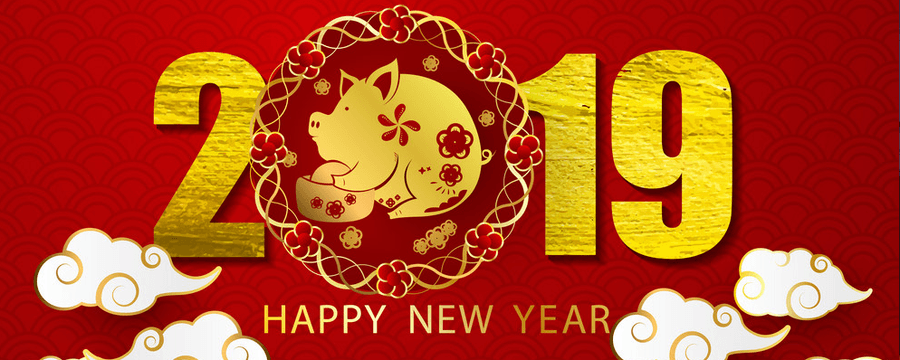 To celebrate Chinese New Year we made the most delicious stir fry. We made sure our classroom and hands were clean and then we chopped up all of the ingredients. Miss Dunbar helped us to fry them in a wok. We have really good cutting skills. We are considering opening our own restaurant, little chefs in the making!
Our favourite part was definitely the taste test.
DELICIOUS!
We have been using our iPads to create fact files. You wouldn't believe how much we know about China!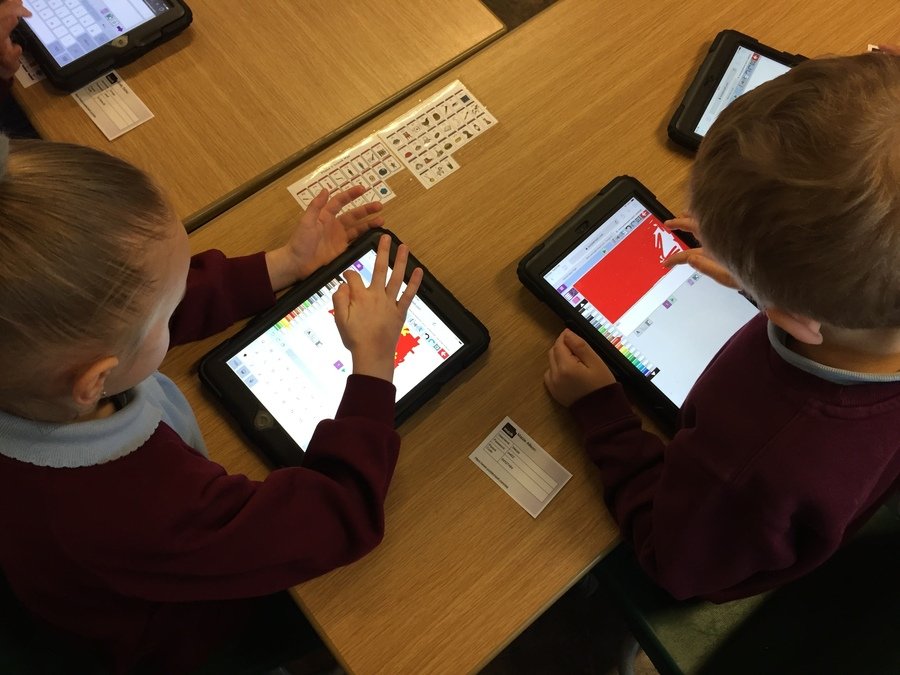 Just some of the reasons we love math so much.

Thursday 31st January 2019

Thank you for joining us this morning. We had a wonderful morning and enjoyed sharing our learning. I hope you are as impressed as Miss Dunbar and Mrs Keegan are every single day.
Wednesday 30th January 2019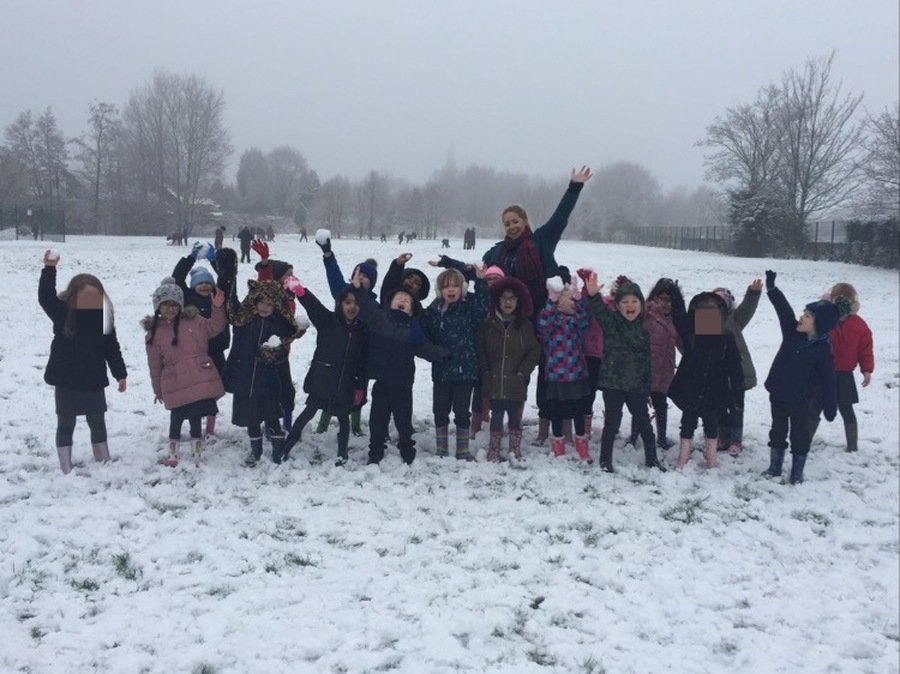 Year 1 have enjoyed making memories in the snow.

This week we have been focusing on addition, subtraction, doubling and halving through games. It has been a LOT of fun. We are looking forward to sharing our learning with some of our parents on Thursday.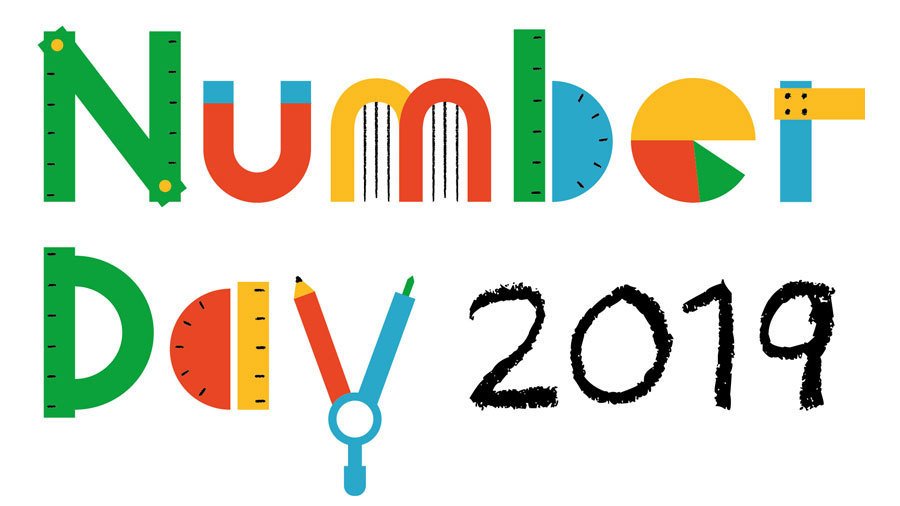 Year 1 will be hosting a Maths workshop during Maths Week and we would love for you to join us.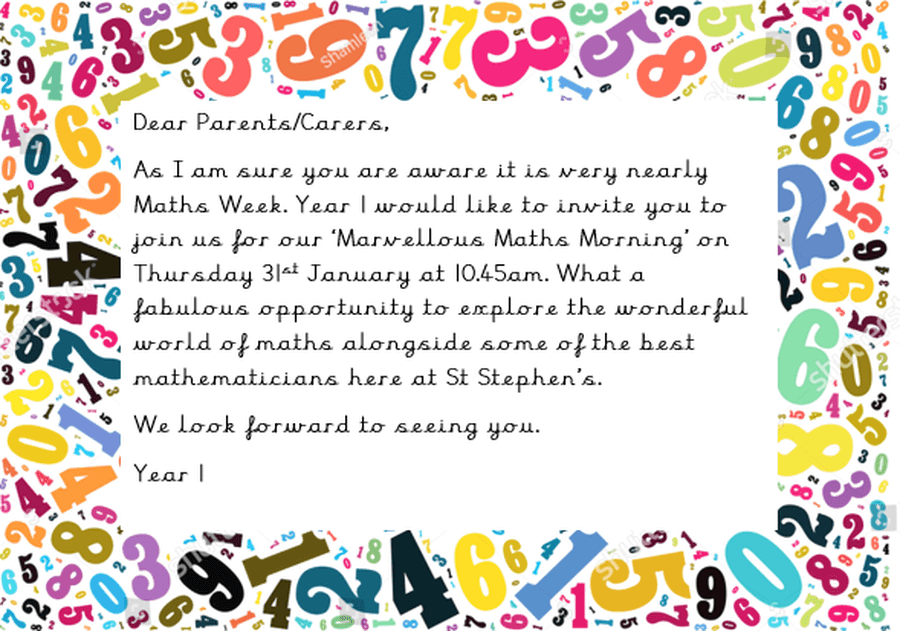 Our star gymnasts this week are...

As part of our topic 'Splendid Skies' we have been looking at weather reports and creating our own. We are very talented. Here is just a sneak peak.
Our golden jumper winner this week is...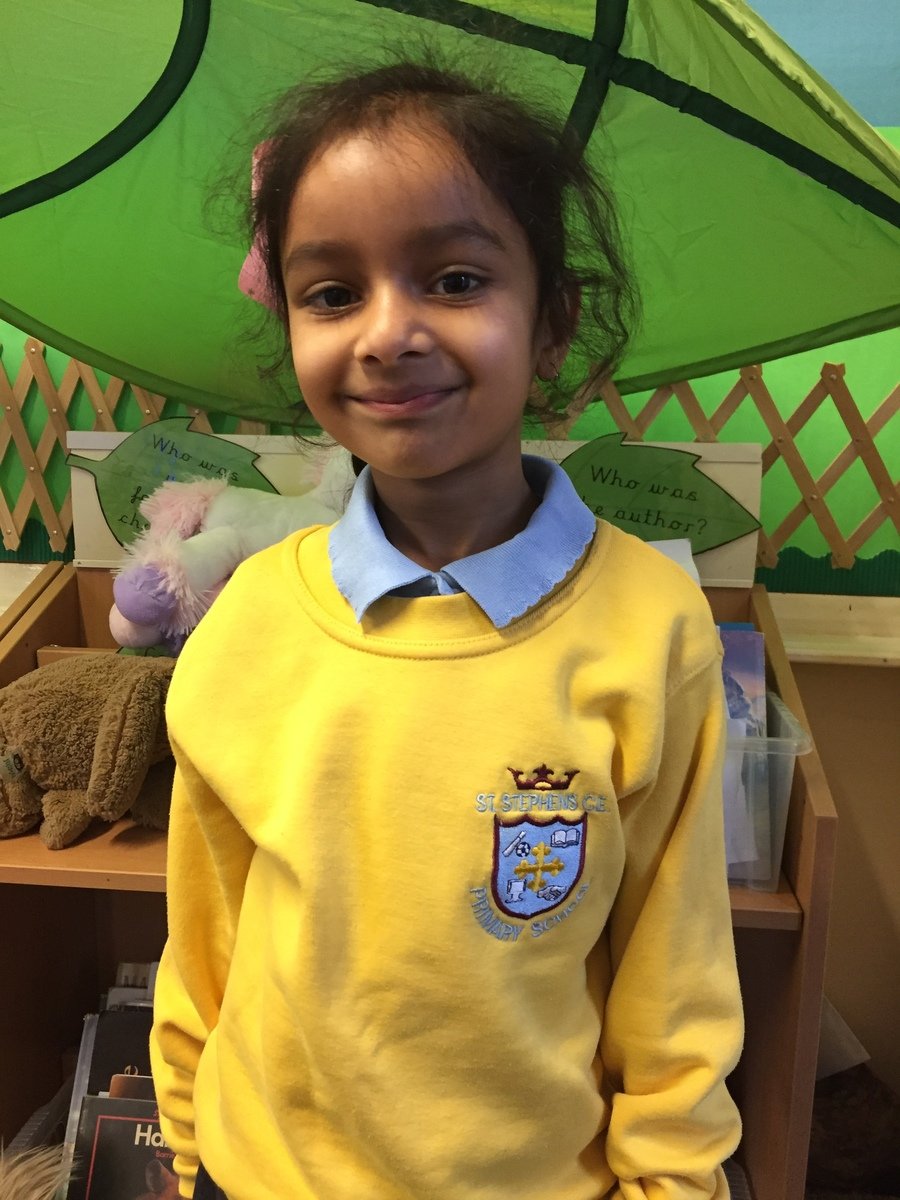 Our golden jumper winner this week is...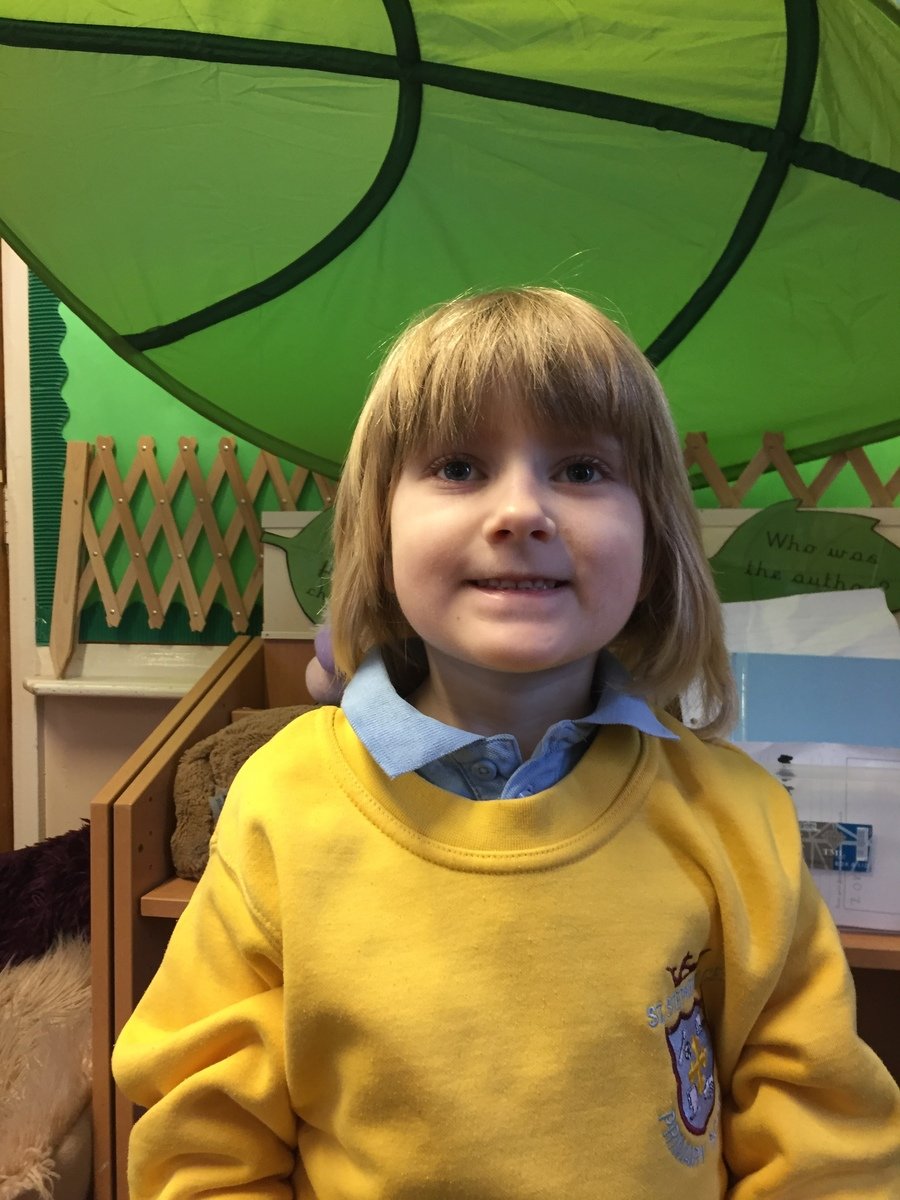 We have been learning a new skill. We will be learning a new sign every single week. Just imagine how great we will be by the end of the year!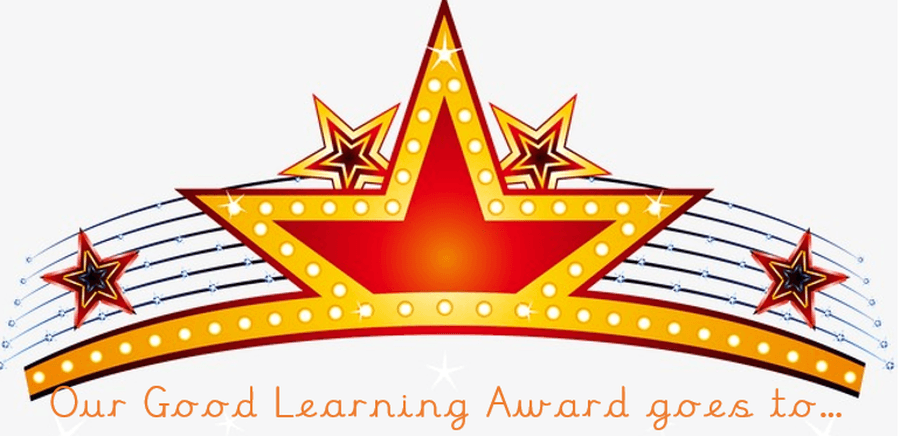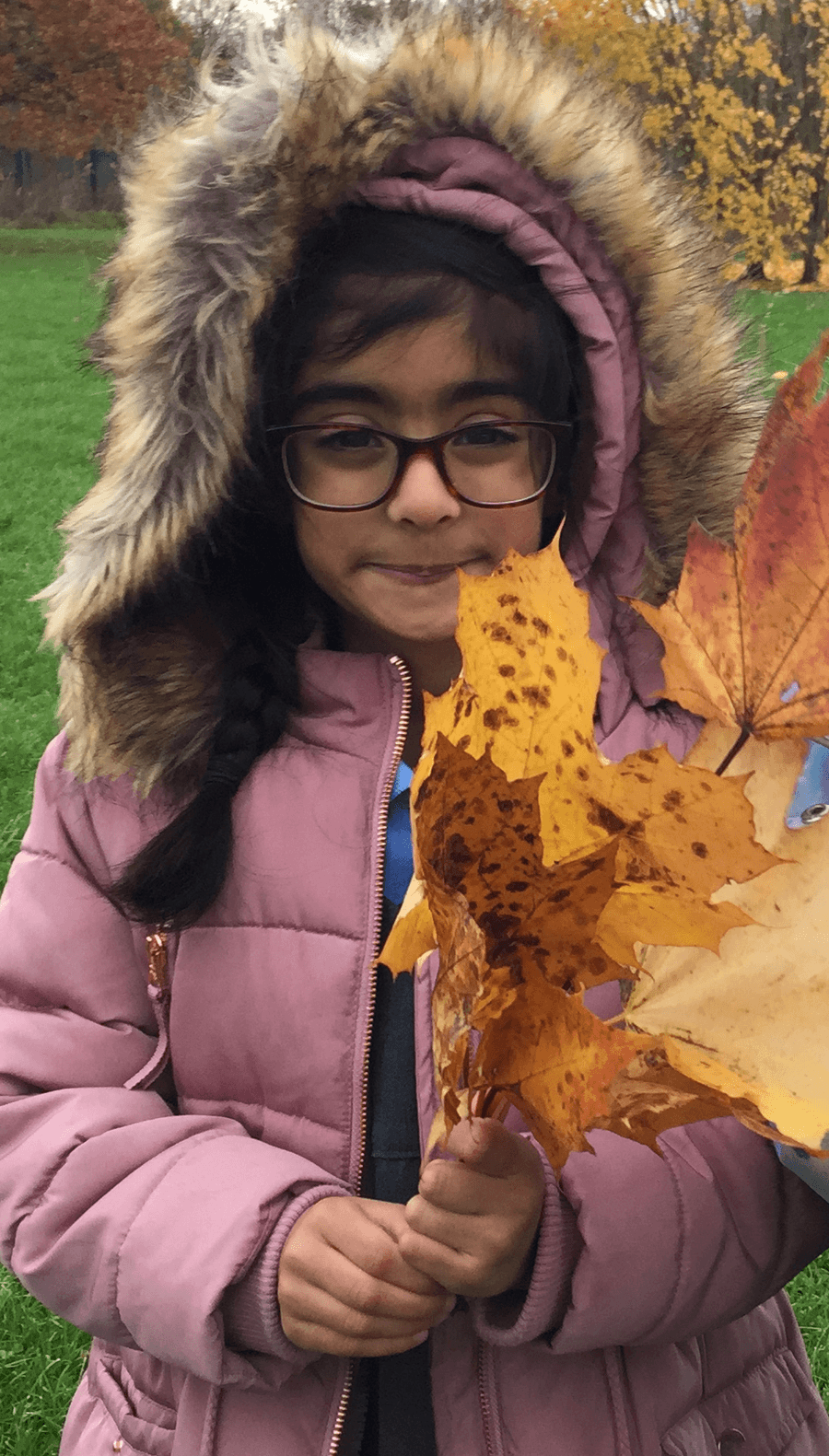 What a fantastic role model for her Orange Class friends. Thank you for being so awesome!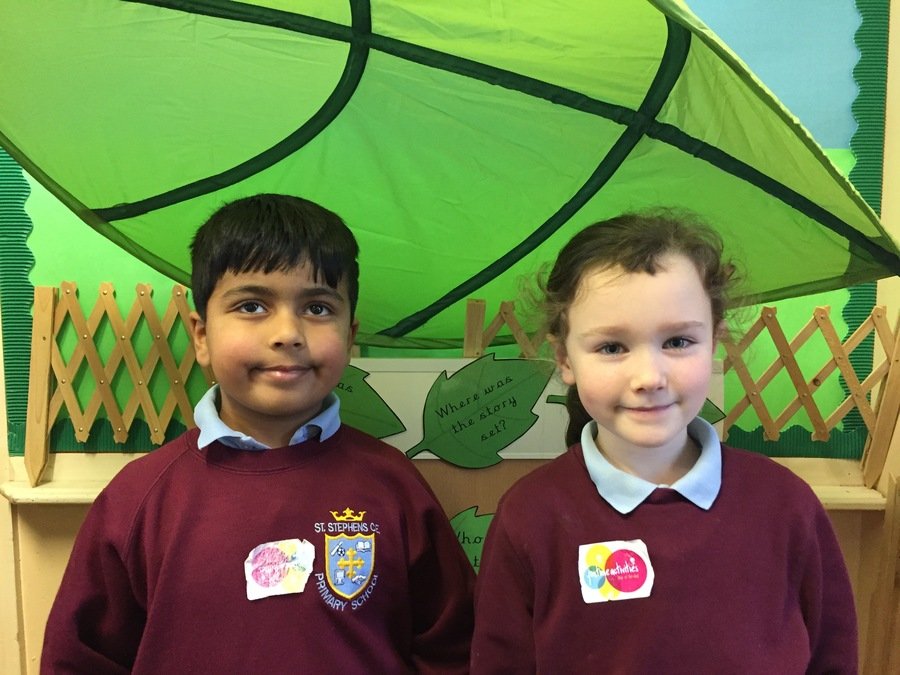 Today was our first gymnastics lesson with Mrs Cooper. She thought we were all very talented. Here are our gymnasts of the week. Well done children!
Our golden jumper winner this week is...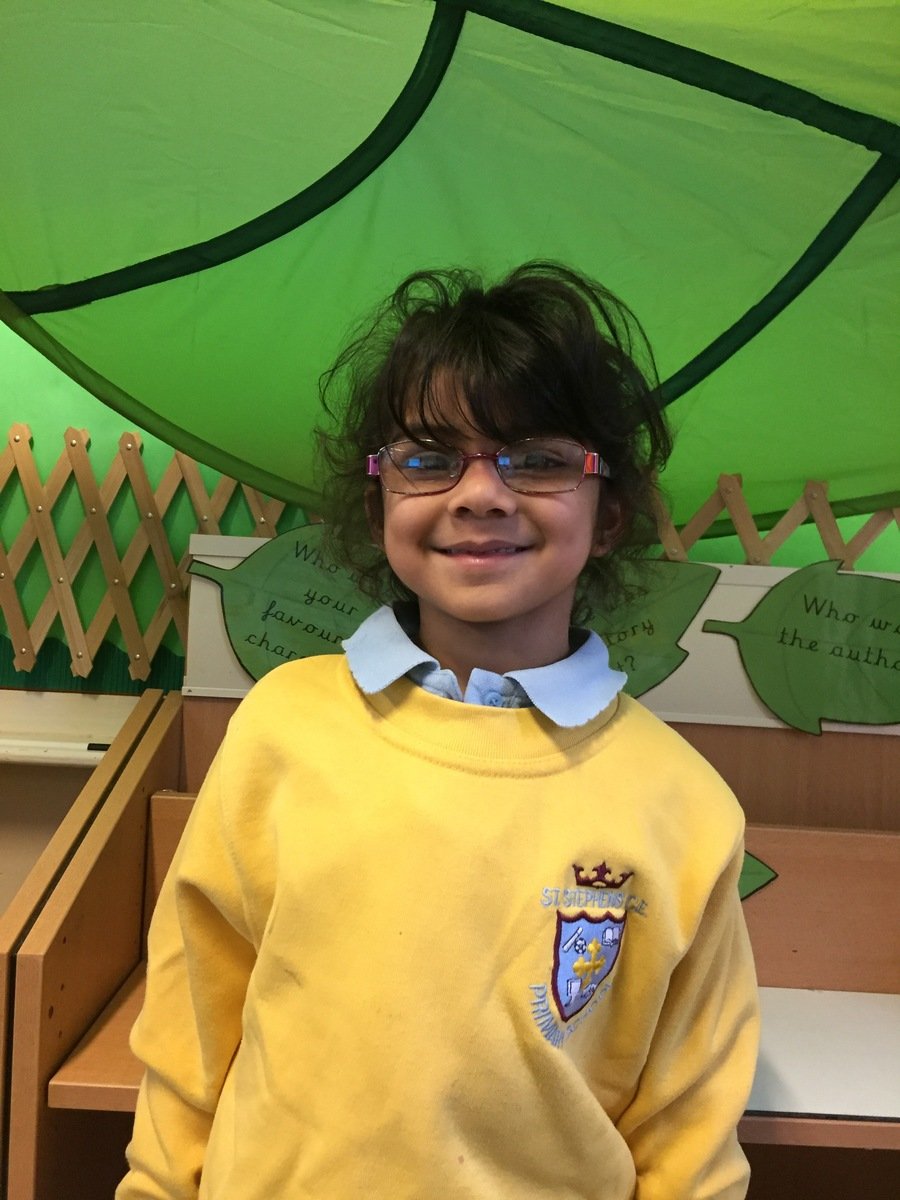 Thank you for all of your support over the past term. The children have blown us away each and every day! Have a lovely break with your families and we will see you in 2019.
Miss D & Mrs K x

Today has been a fun filled day of celebration and a visit from somebody VERY special. Scroll down to see just some of what we got up to.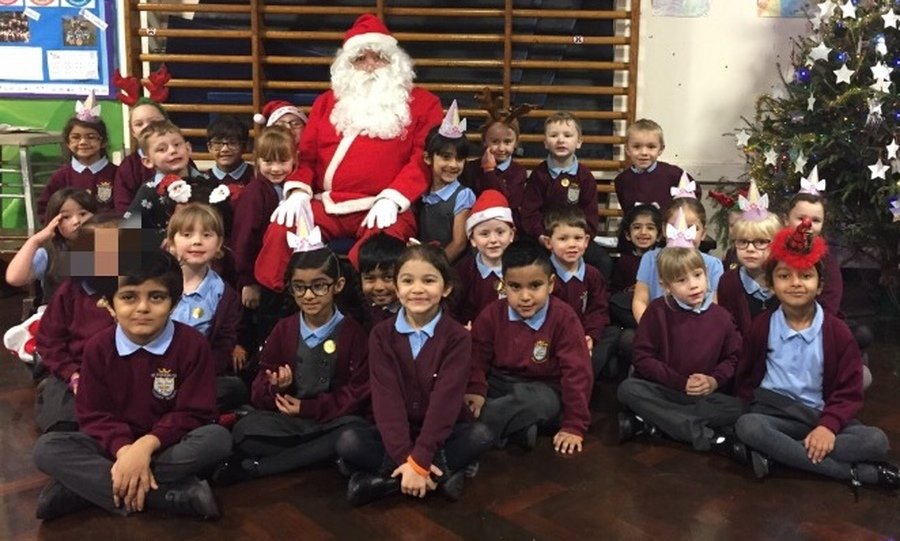 Did somebody say PHOTO BOOTH?

Year 1 were party ready this morning! We enjoyed, singing, dancing and joining in with party games all morning!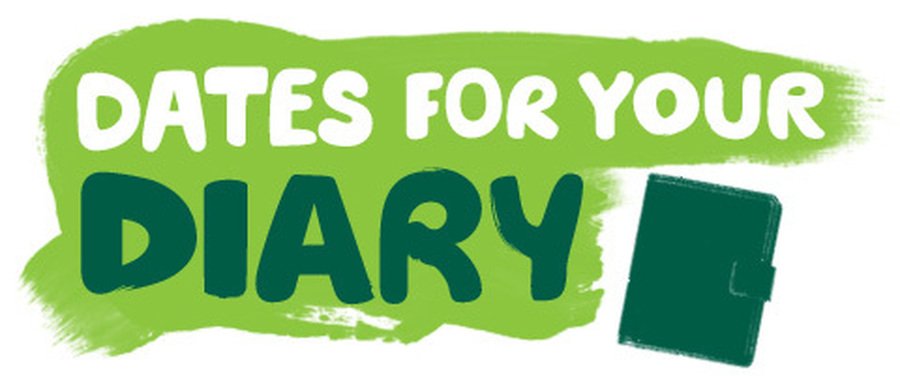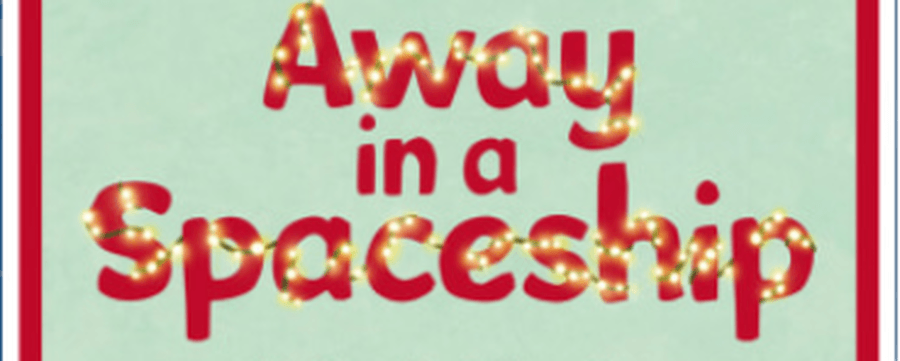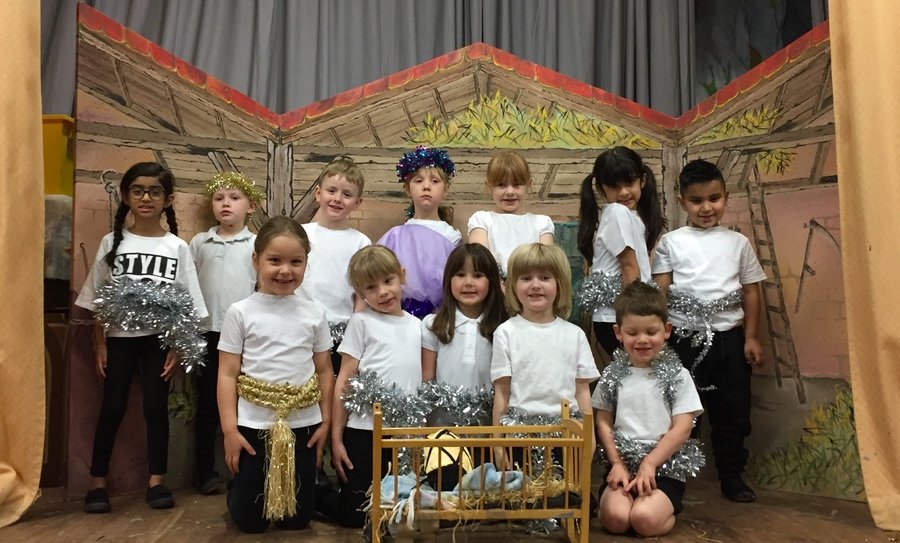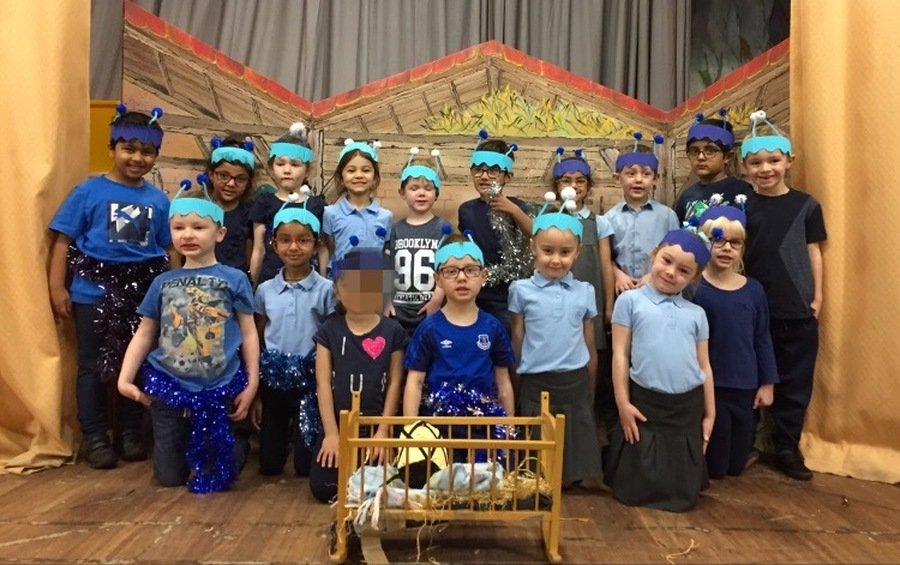 Our golden jumper winner this week is...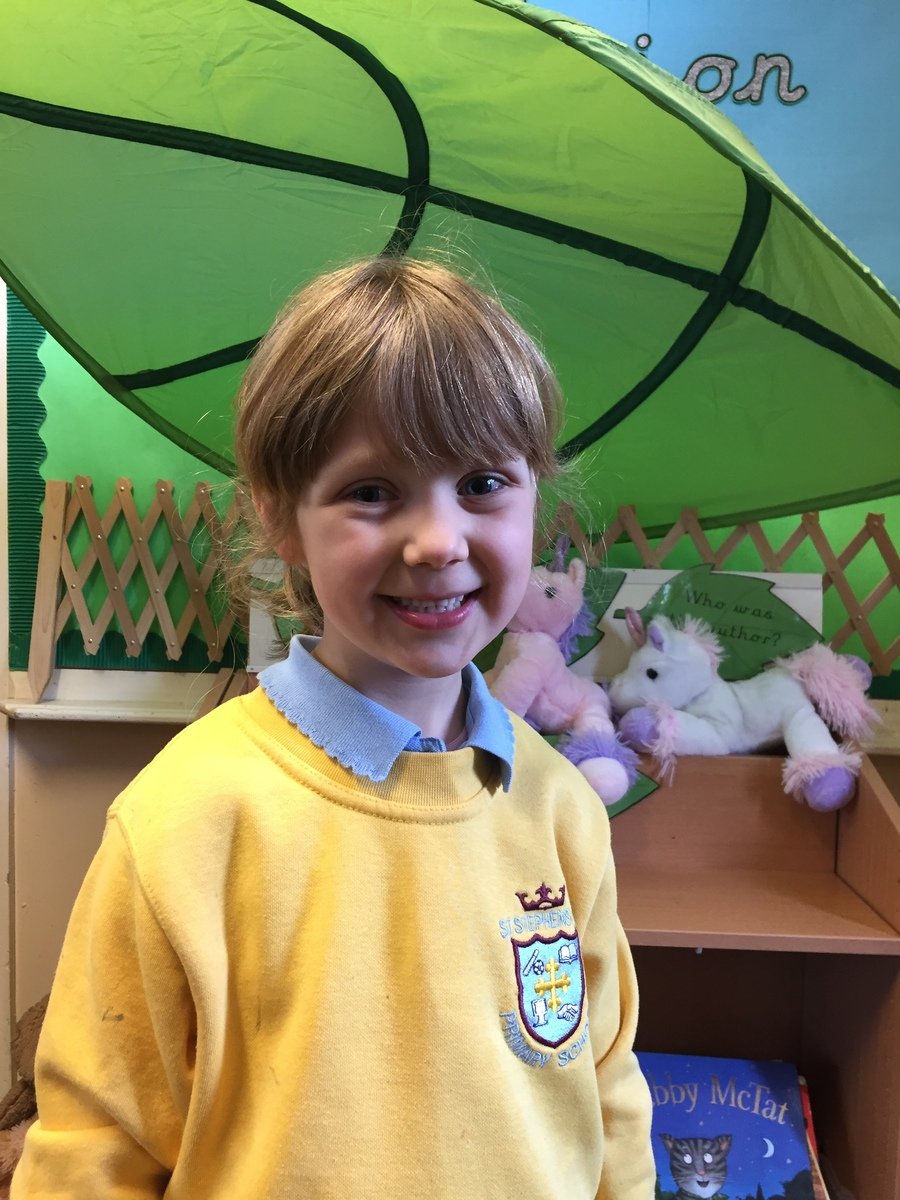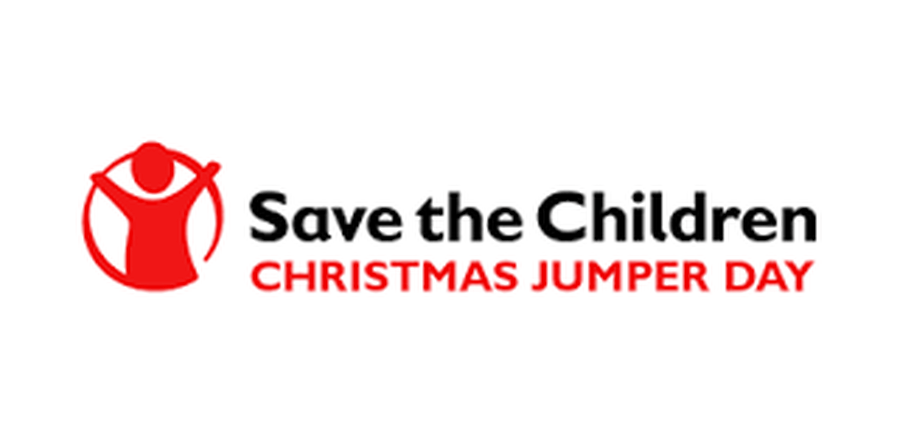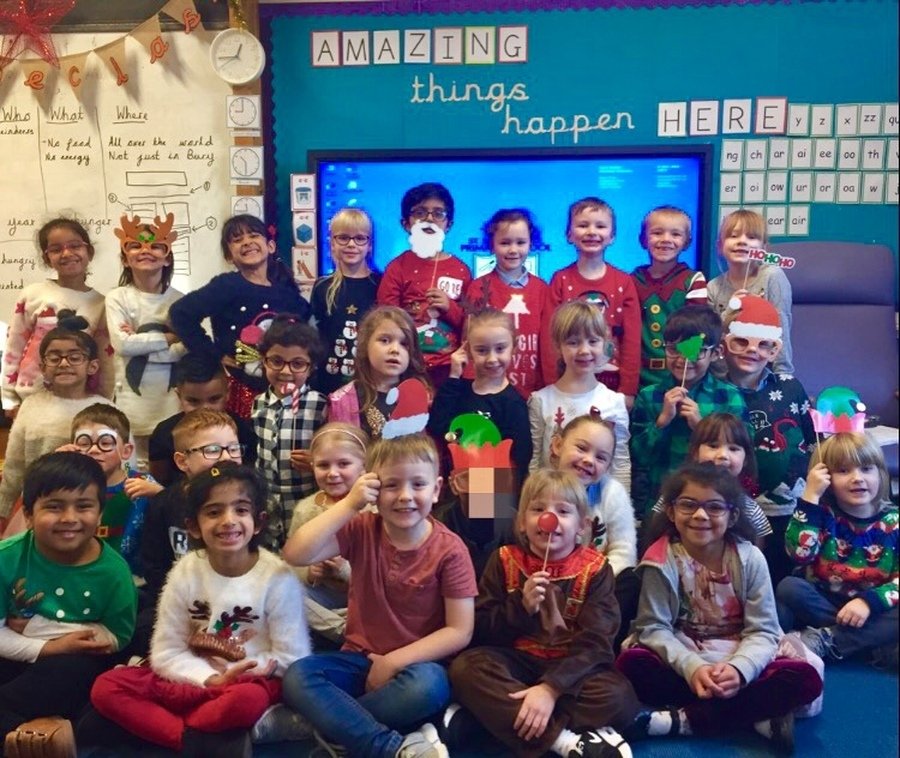 The children all looked very festive. Thank you for your contributions.
Tuesday 11th December
Dates for this week...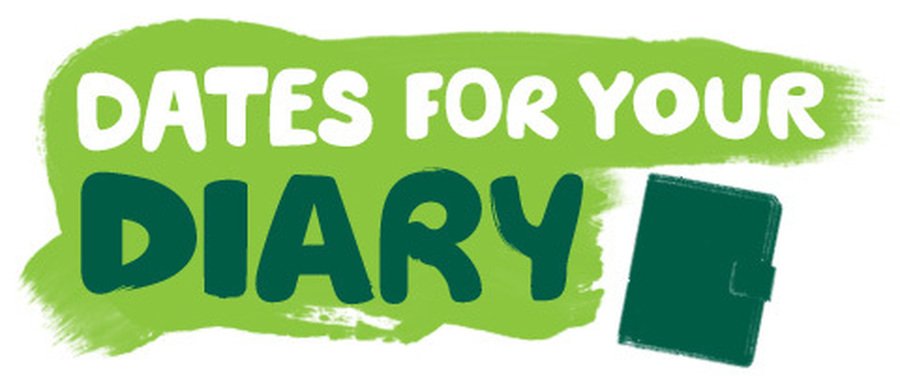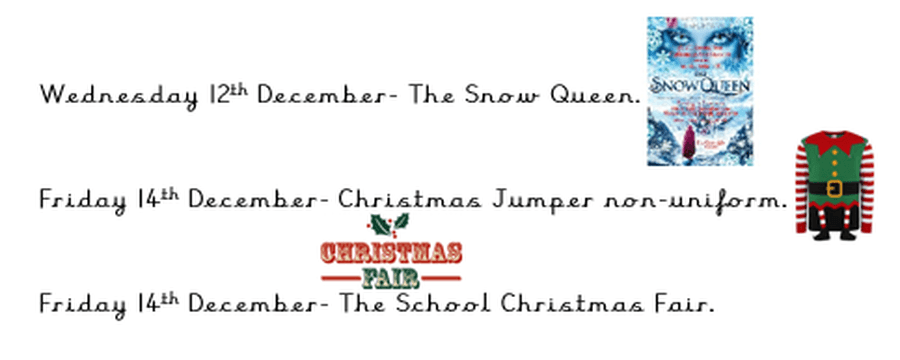 Year 1 had 'THE BEST TIME EVER!'. Today we were invited to watch the Snow Queen at Bury College. We would like to thank all of the students who performed for us, we all think you are AMAZING!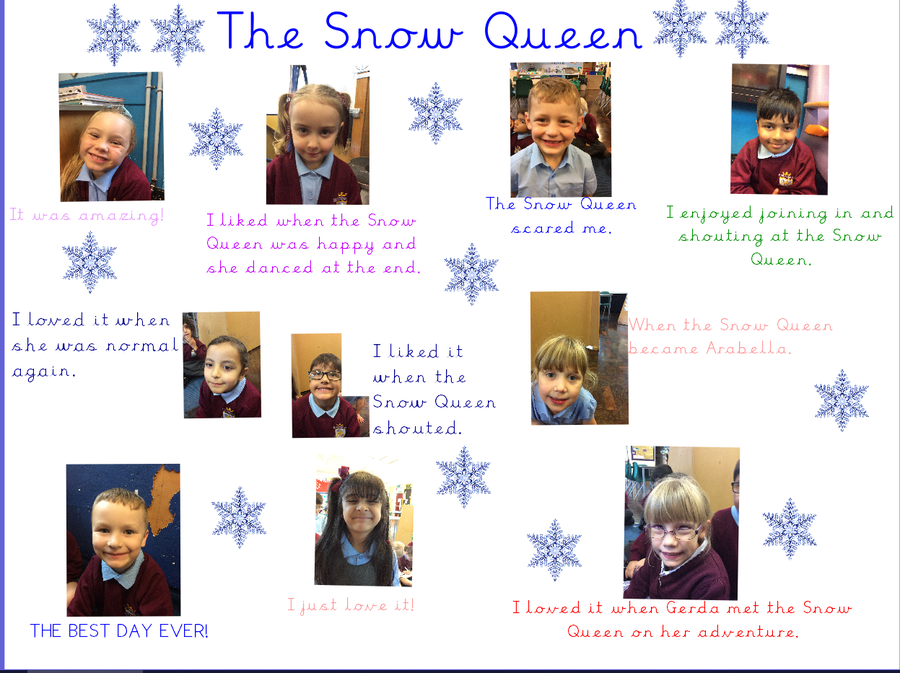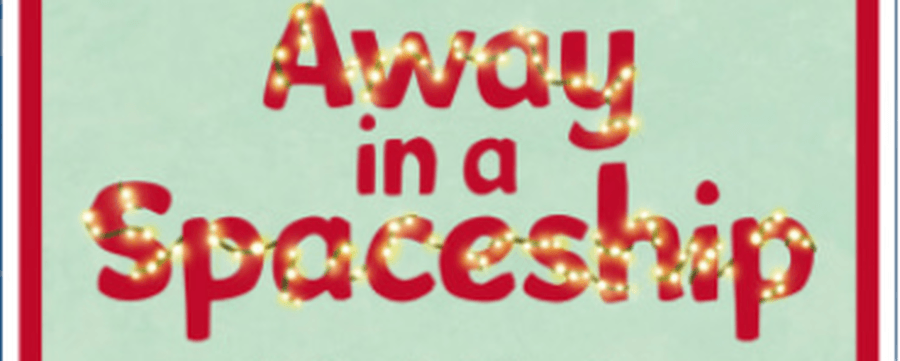 We are currently perfecting our Christmas Show 'Away in a Spaceship'. Mrs Keegan and I are VERY proud. We hope to see you next Wednesday (19th) or Thursday (20th) to showcase all of our hard work. There should be slip in your child's bag with all of the information you should need.
As always, if you have any questions do not hesitate to ask.
Miss Dunbar and Mrs Keegan

Year 1 were left feeling very upset after watching this advert. We had a huge discussion about how it made the reindeer feel and how important they are. Year 1 decided that something HAD to be done! This afternoon we spent some time creating delicious treats to leave out for our fluffy friends. We will each bring one home and we will also be selling them at our Christmas Fair. We hope that everybody is reindeer ready like we are!

Thank you to all of our amazing families for bringing in a decoration to add to our class tree. The children enjoyed gifting their decoration to a friend following our theme of giving during Advent. The children decorated our tree with all of their sparkly gifts and it looks beautiful!

Our golden jumper winner this week is...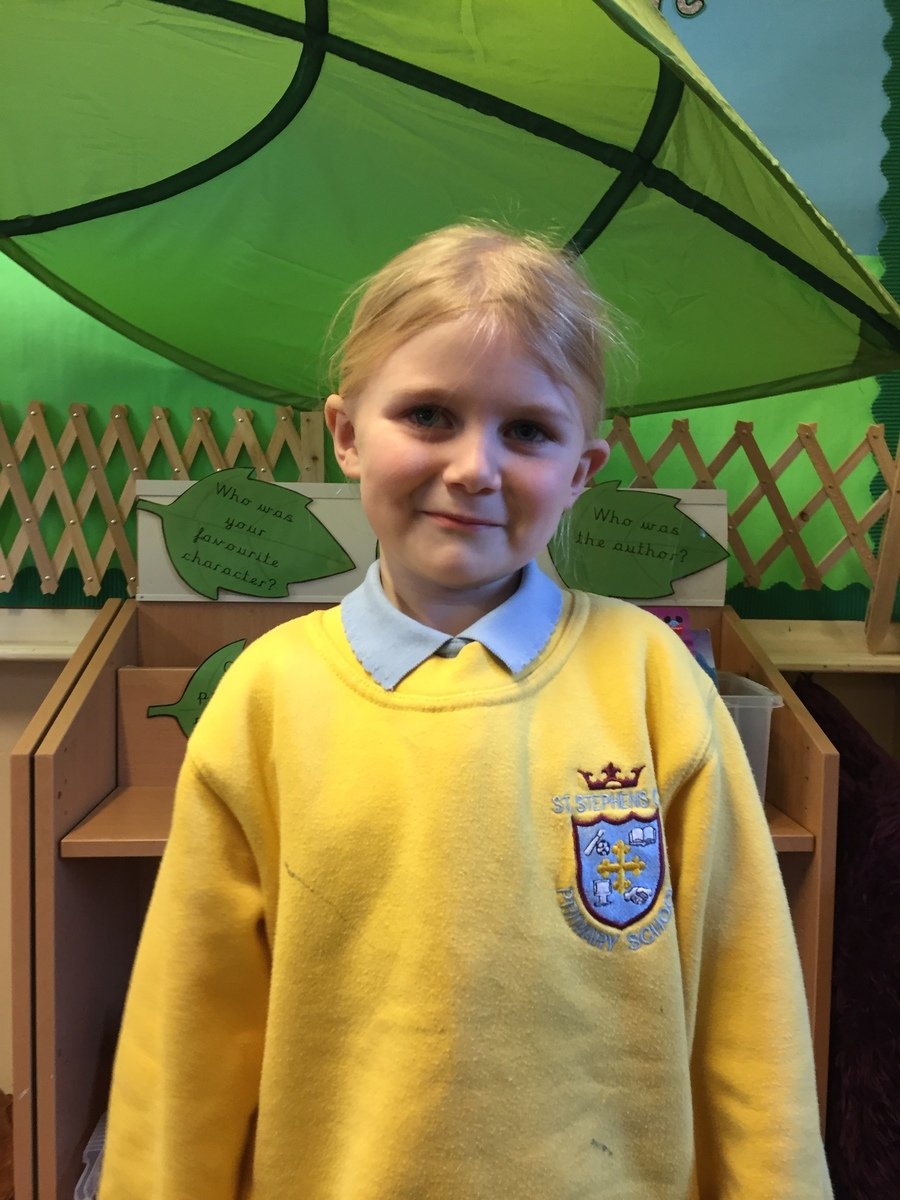 As we arrived at school this morning we noticed a HUGE sack of gifts underneath our tree! We figured it was a little too soon for Santa to have paid us a visit. As we began to look in the sack we noticed that each gift was labelled with a date. We found one with '3rd December' written on it and opened it. Just imagine how amazing it would be if we had a new book every single day! We are feeling very lucky in Year 1.
Our golden jumper winner this week is...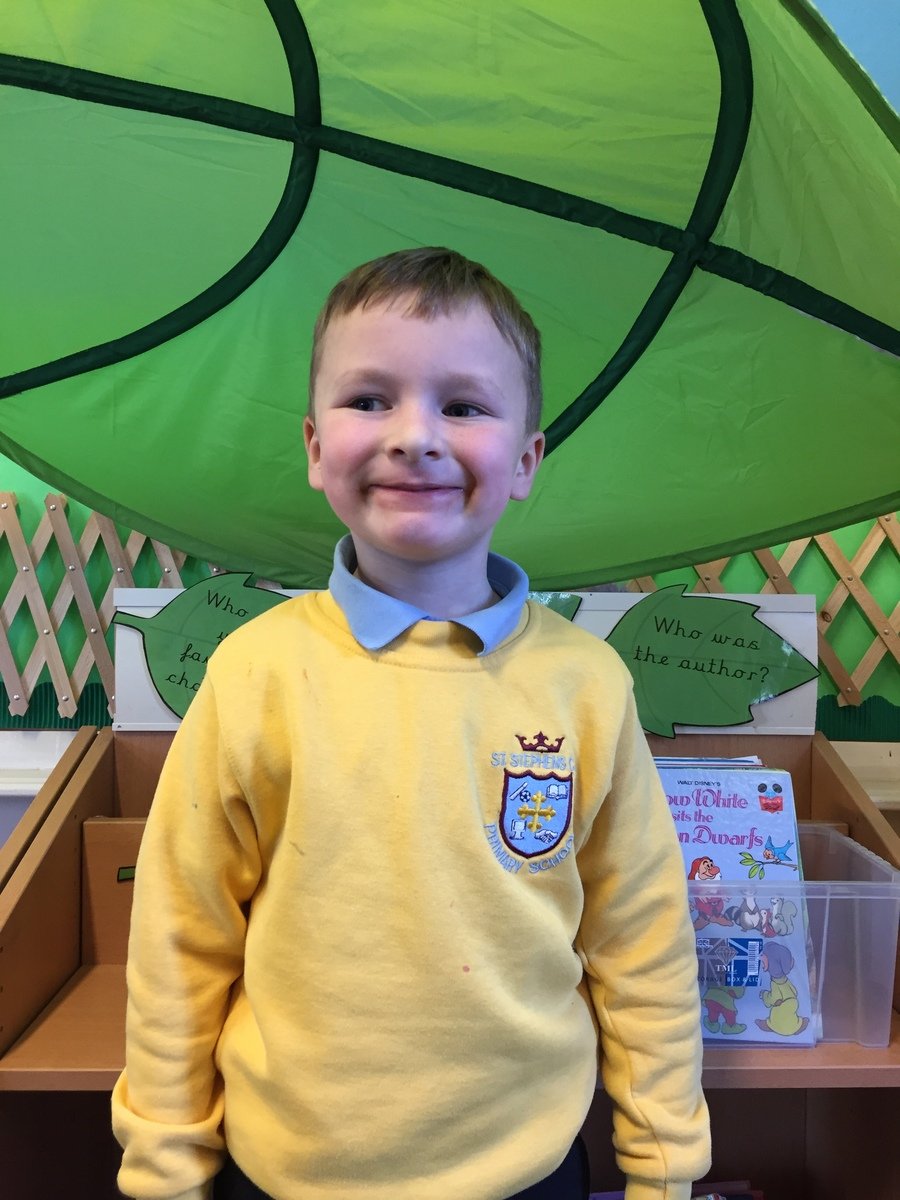 Another week of awesome learning and making memories in Year 1...

Is there anything better than being outdoors? Year 1 think not! This week we have been developing our wonderful outdoor area. We have had a very busy week planning, measuring and planting trees we received from Woodland Trust.
Our Golden Jumper winner this week is...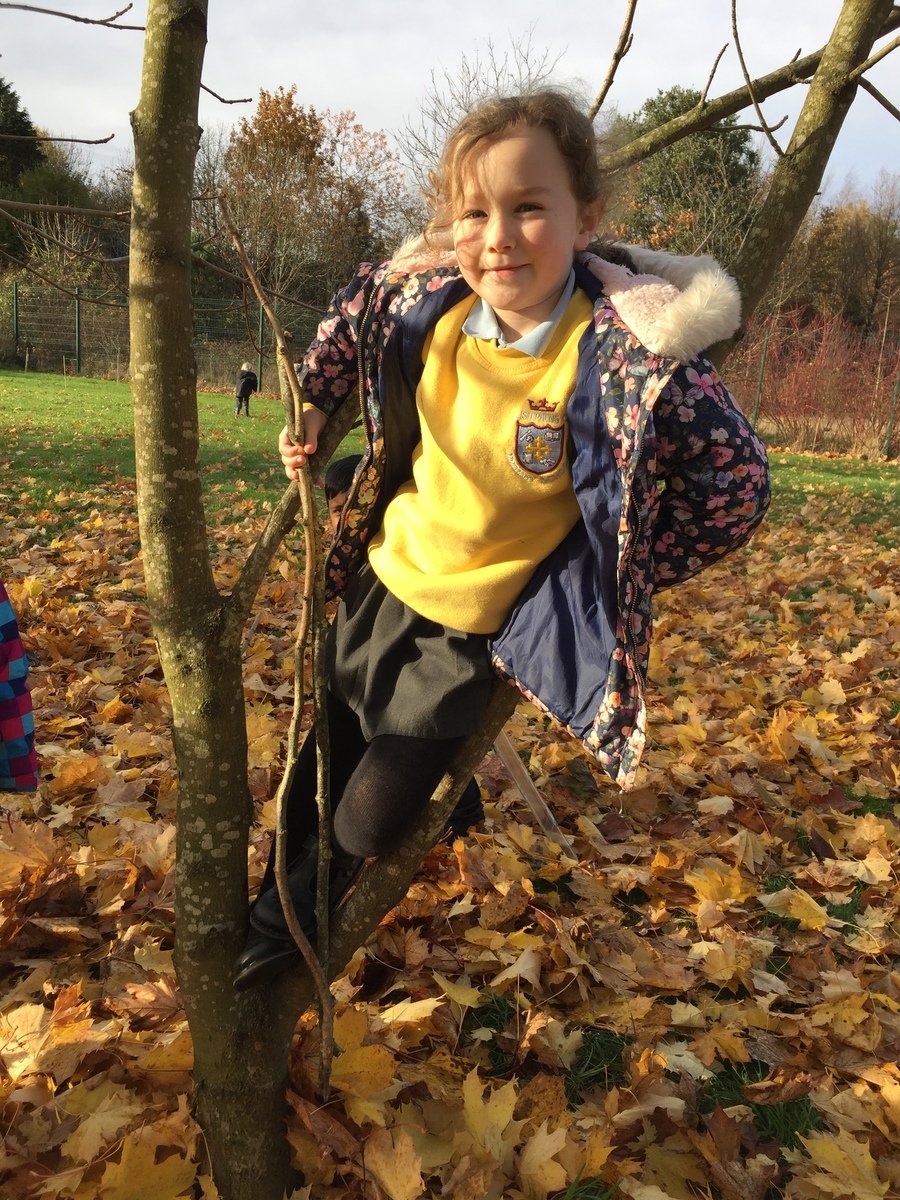 Our golden jumper winner is...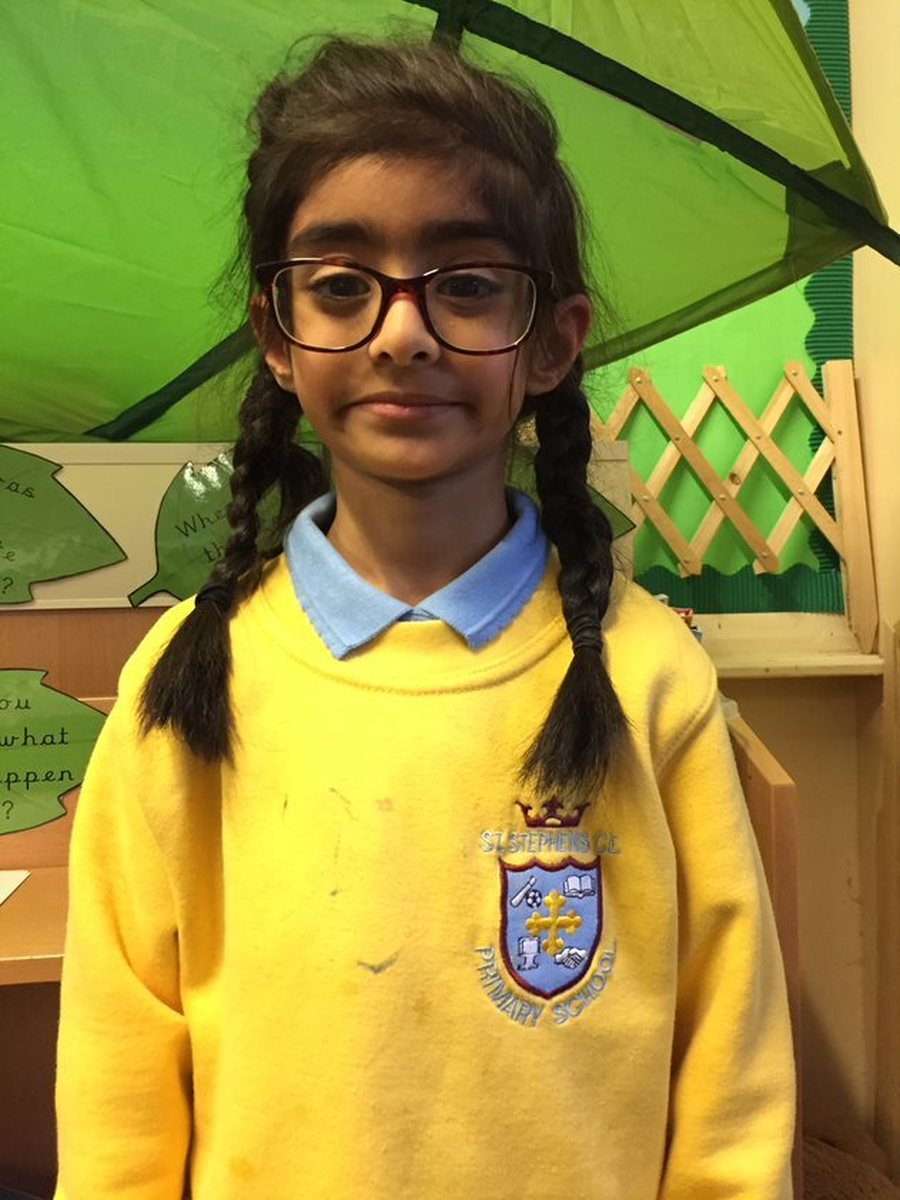 We have been learning all about fire safety which naturally opened up the opportunity for a camp fire and... TOASTING MARSHMALLOWS- YUM!
Today we harvested our vegetables from our vegetable patch. We planted them all the way back in Reception. Miss Dunbar and Mrs Keegan think we have great harvesting skills.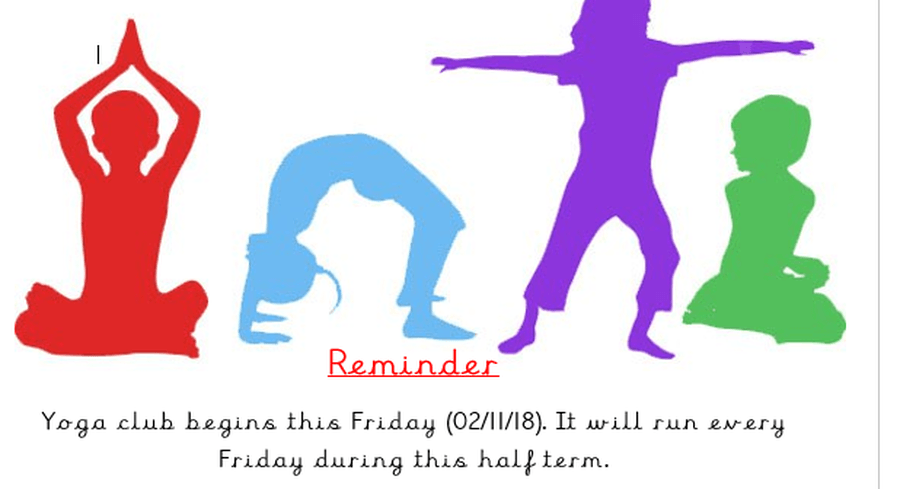 Our first golden jumper winner this half term is...

Thursday 18th October 2018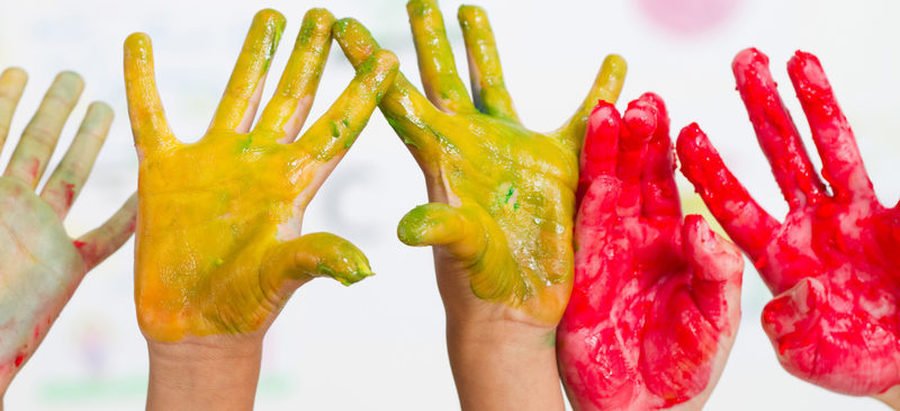 Our Cornerstones topic next half term will be 'Muck, Mess and Mixture'.
Muck and mess is good! In fact, it's mega-marvelous!
Pour, mix, stir and splat! We will be diving straight in with our hands AND feet. Keep an eye on our class page for updates on our messy learning adventure.
Our Power of Reading text next half term will be...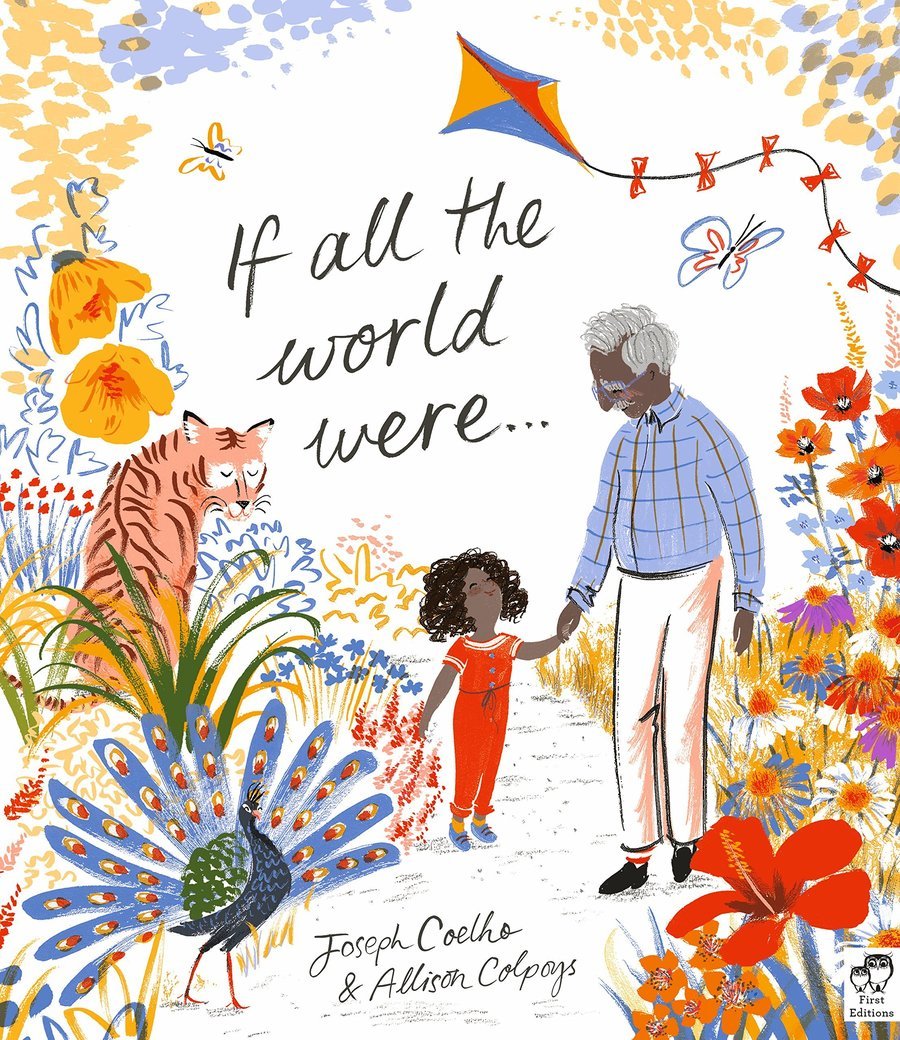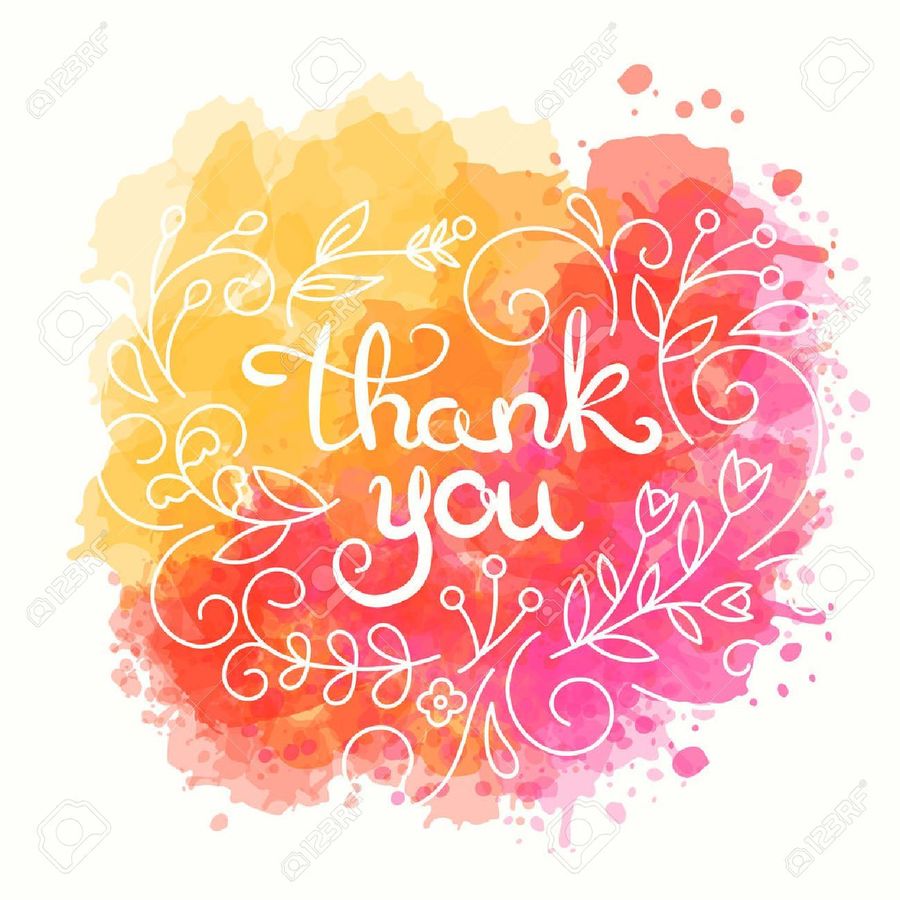 Can you believe we're at the end of our first half term in Year 1? Time has flown by and we have already made so many wonderful memories. Thank you to all of our families for your support so far, we really appreciate it.
Have a wonderful break, we will see you all very soon.
Miss Dunbar and Mrs Keegan x

Today we performed in Year 5's Harvest show. Here is a little snippet of how well we performed. Miss Dunbar and Mrs Keegan were very proud.
Today is Daily Mile Celebration Day! The children enjoyed dressing up for the Daily Mile and stopping at the selfie station for some fun photographs. More memories made in Year 1!
Our Golden Jumper winner this week is...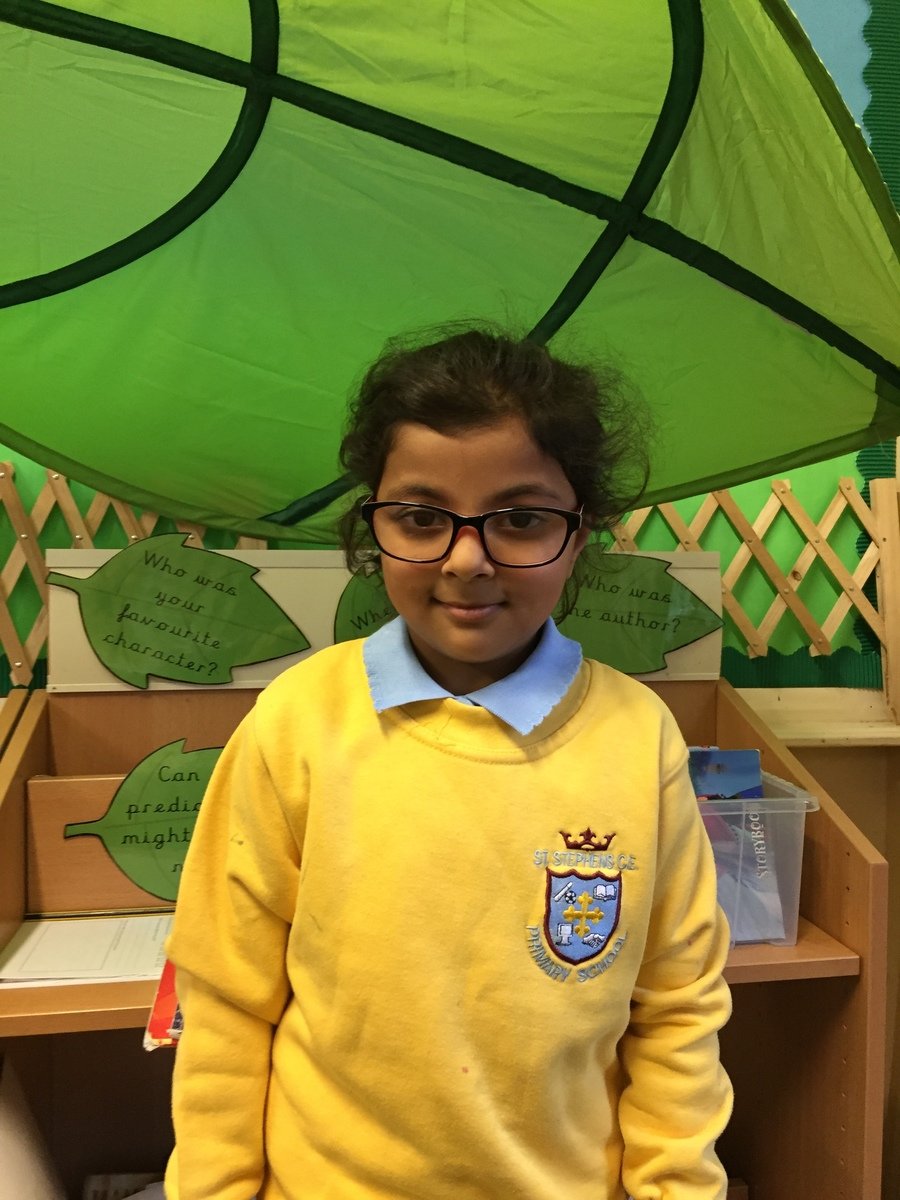 Dance Class with Miss Katie has been a blast!
The children have REALLY impressed both me and Miss Katie with their dance skills and confidence.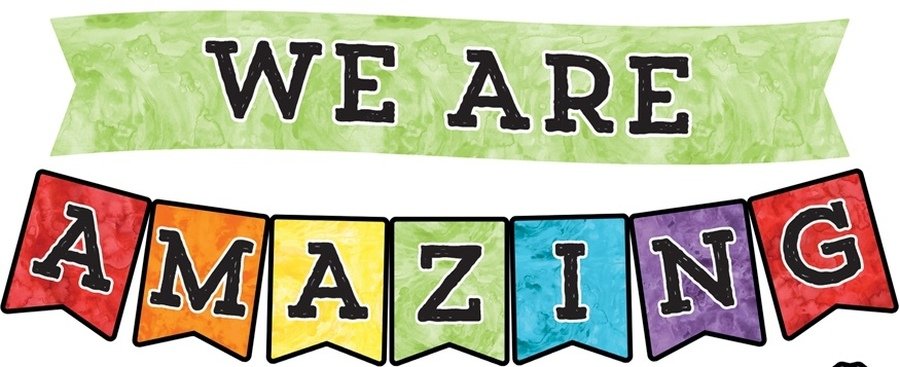 Year 1 won the attendance award! Well done, let's see if we can keep the trophy for another week.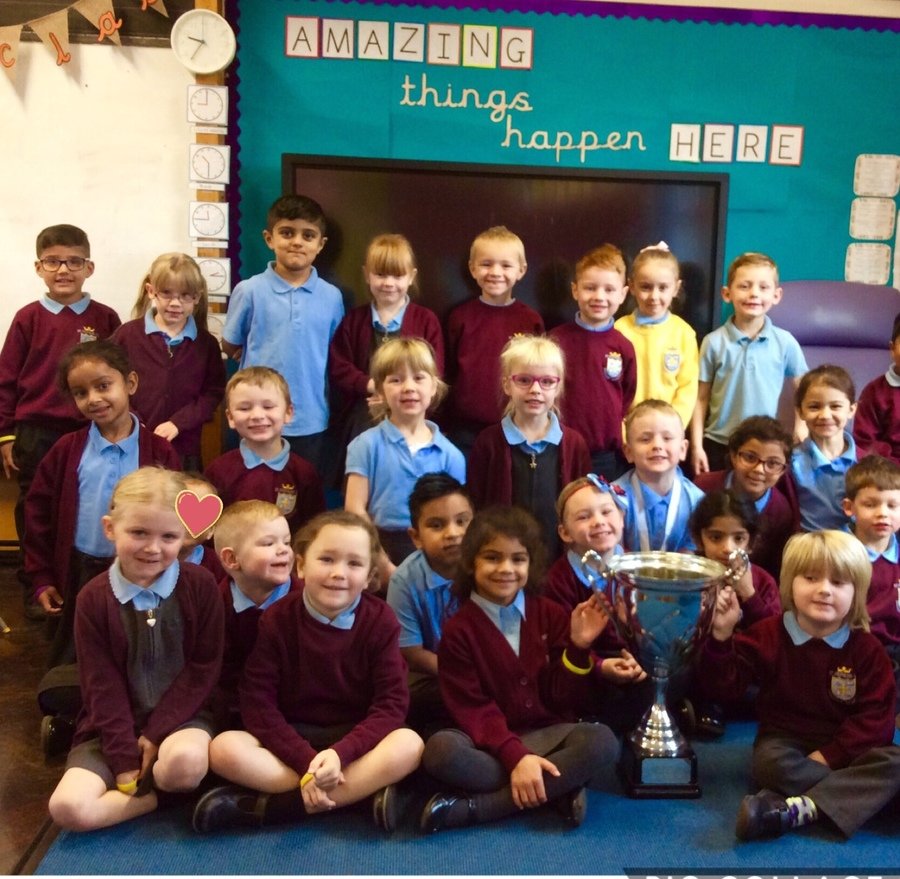 Our Golden Jumper winner this week is...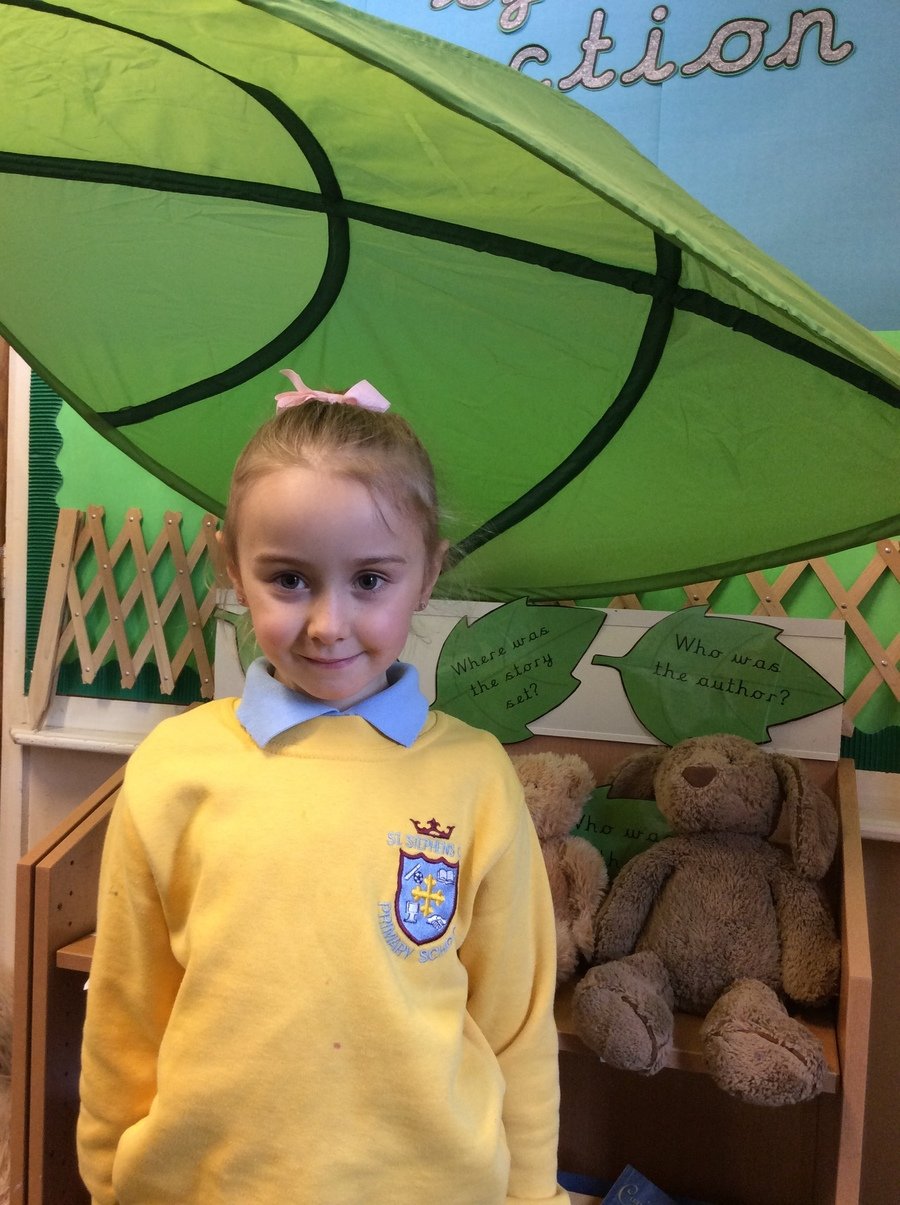 Our Golden Jumper winner this week is...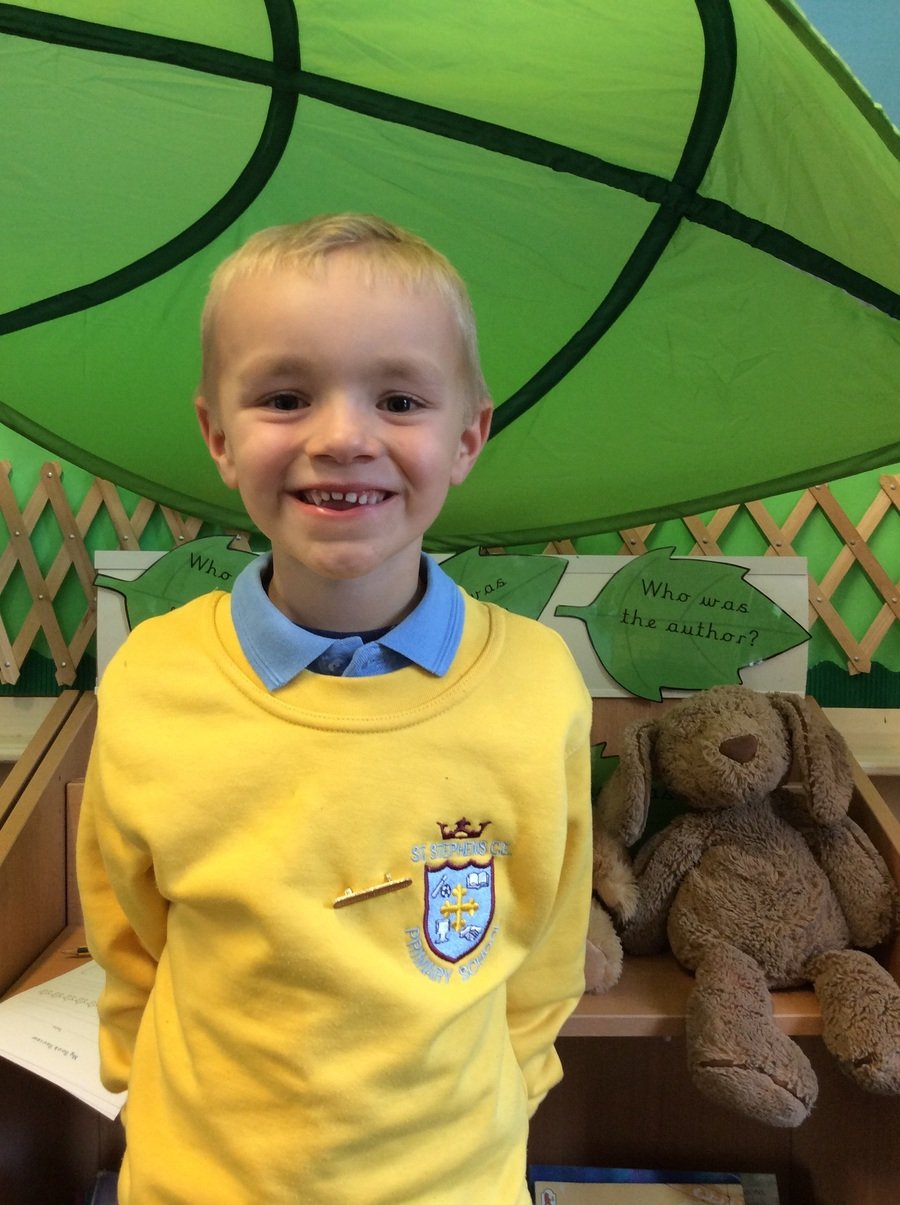 Today Year 1 have been on a Autumn walk around our school and have taken lots of photographs of their finds. They were very good at spotting signs of Autumn and even collected some Autumn treasures which they shared with their friends in class.
The children worked together and used their photographs to create an Autumn collage on the IPads. We have some real IT talent in Year 1. Here are just a few of our masterpieces...
What a fantastic week FULL to the brim with new and exciting learning. Year 1, Miss Dunbar and Mrs Keegan think...

This week we have been taking part in 'Spell for Success Week' to help to raise money for Parkinson's UK. The children have absolutely blown me and Mrs Keegan away with their spelling. The children worked as part of a team during this week and supported each other while earning team points.
Meet our winning team...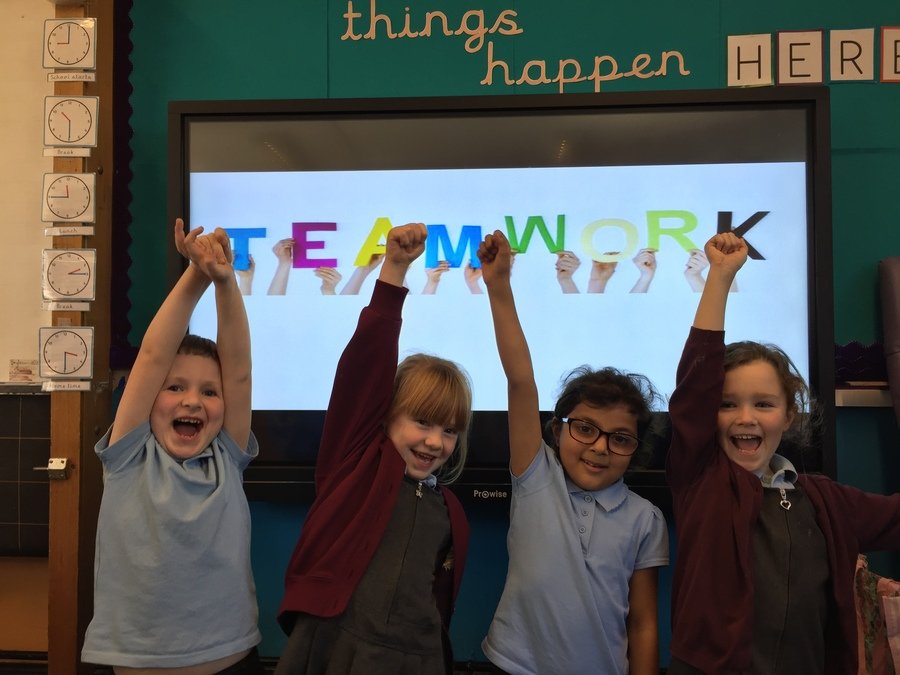 Year 1 have been thinking about what makes them 'super'.
Our Golden Jumper winner this week is...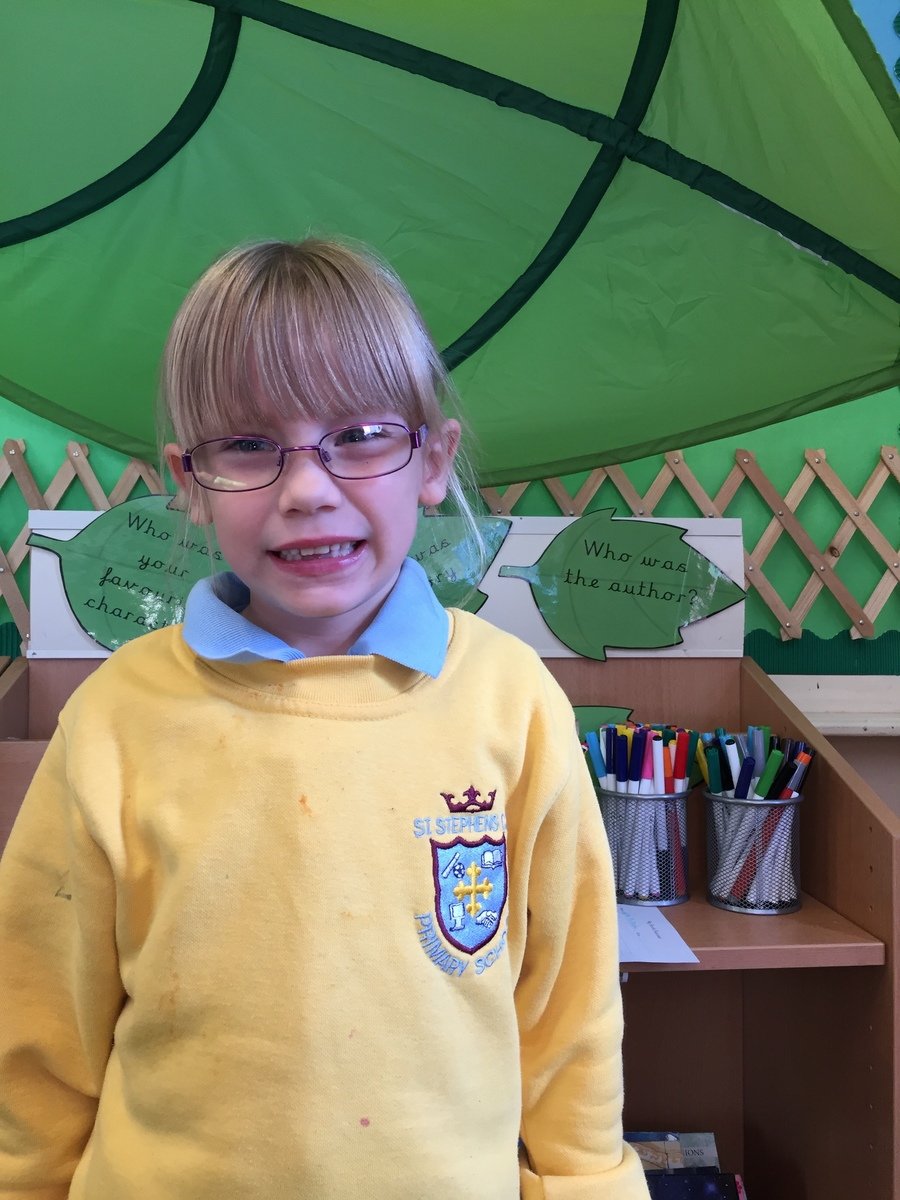 The children in year 1 have been learning all about their super senses. Today the children felt and tasted some mystery items and had to identify them without using their sight.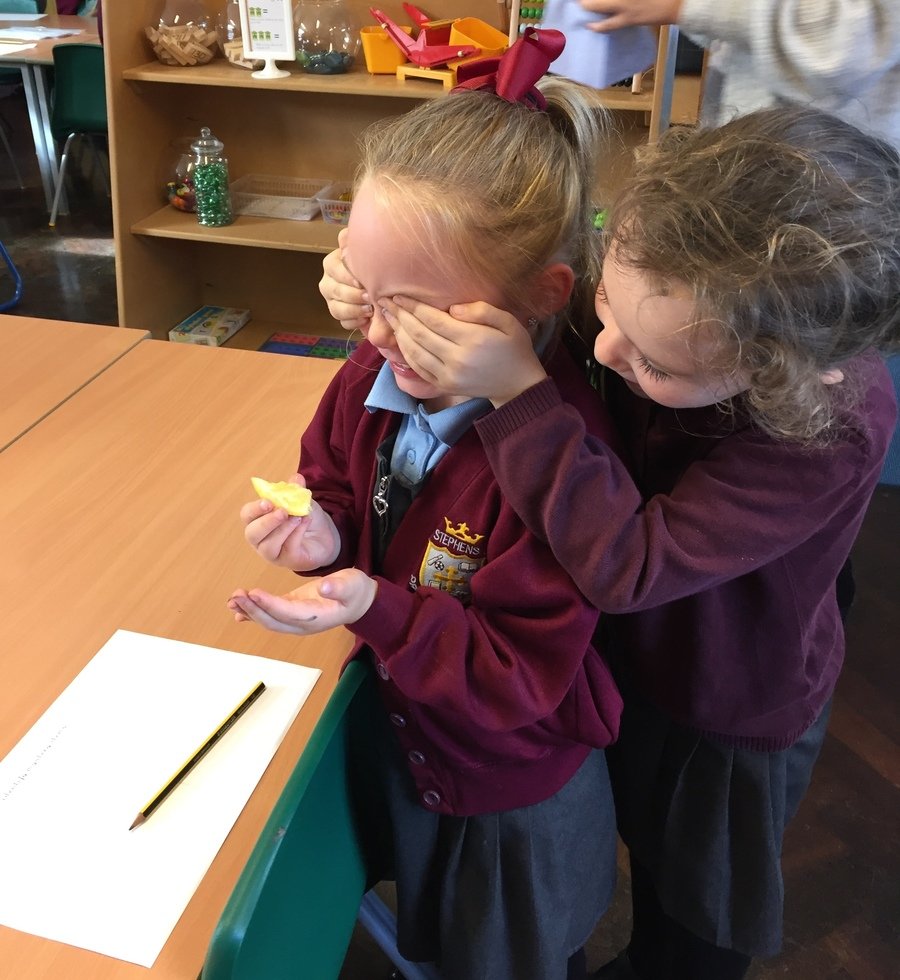 Our Golden Jumper winner this week is...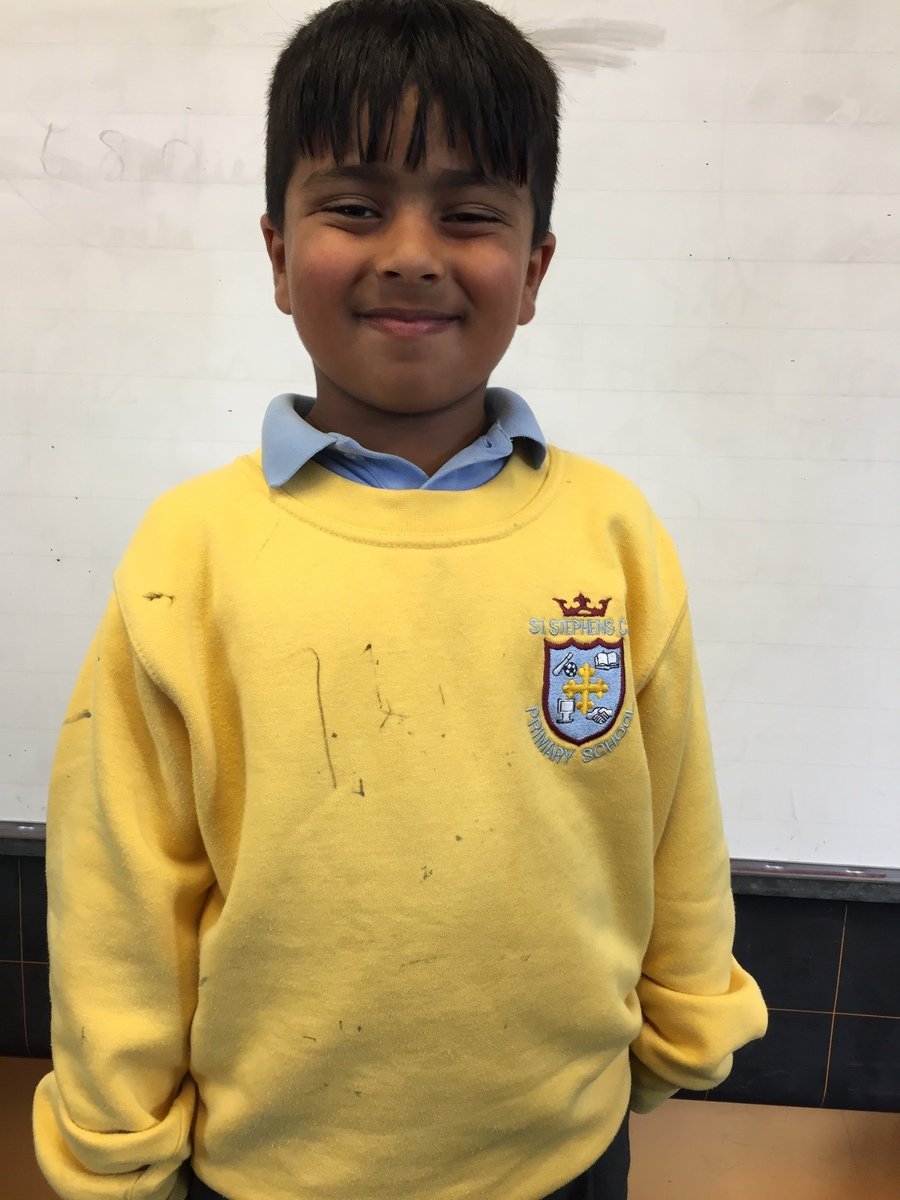 Year 1 have been using charcoal to recreate the stormy scene from our Power of Reading book. Charcoal can be VERY messy.
Our Golden Jumper winner this week is...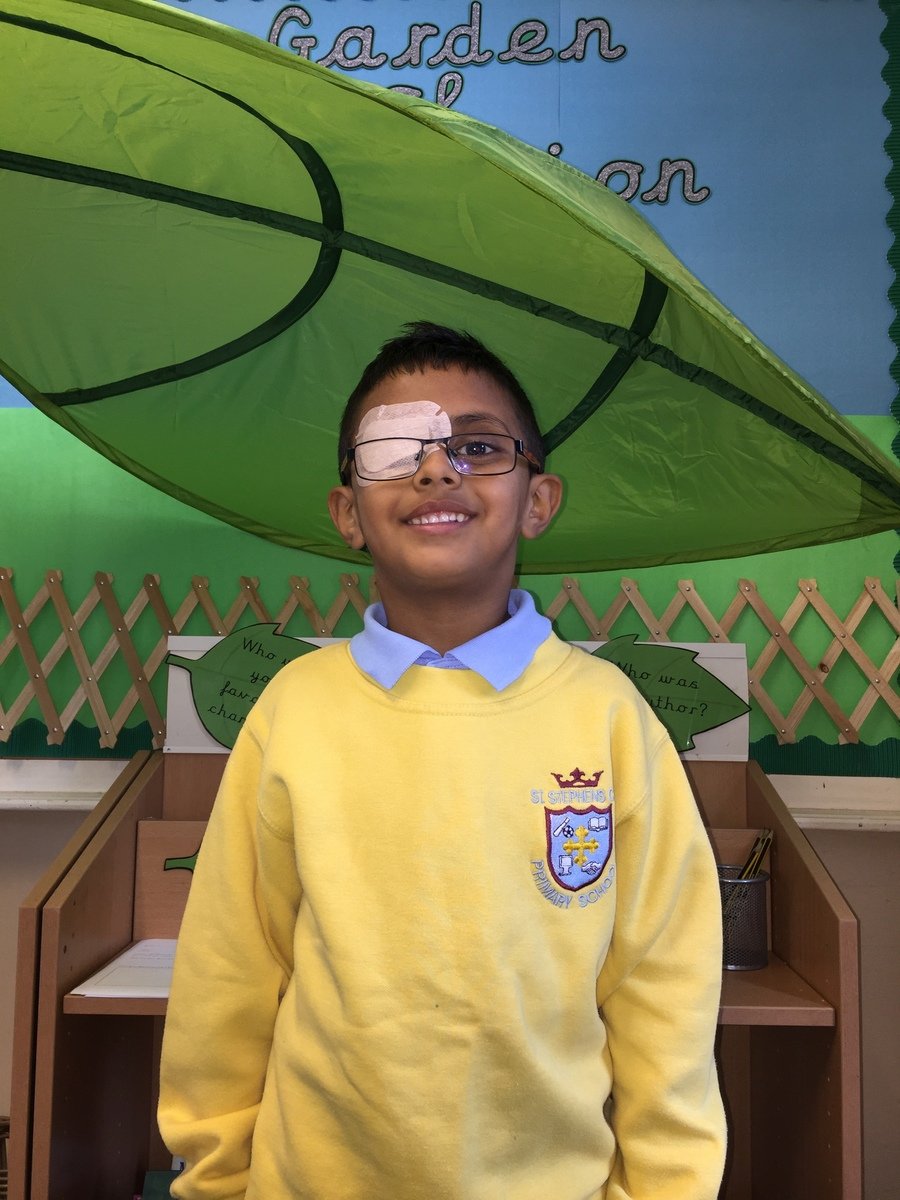 Super Year 1 to the rescue
Somebody had been into our classroom while we were outside and stole our crown! Never fear, Year 1 are here! The children were able to follow the clues left behind and use their super senses to save the day.
Super Year 1 were VERY happy about saving the day.
What an awesome first day!
Today we volunteered for jobs in and around our classroom. These roles will change every half-term as we are all very eager to feed our pet fish , Nemo. Together we will continue to ensure our classroom is the best it can be.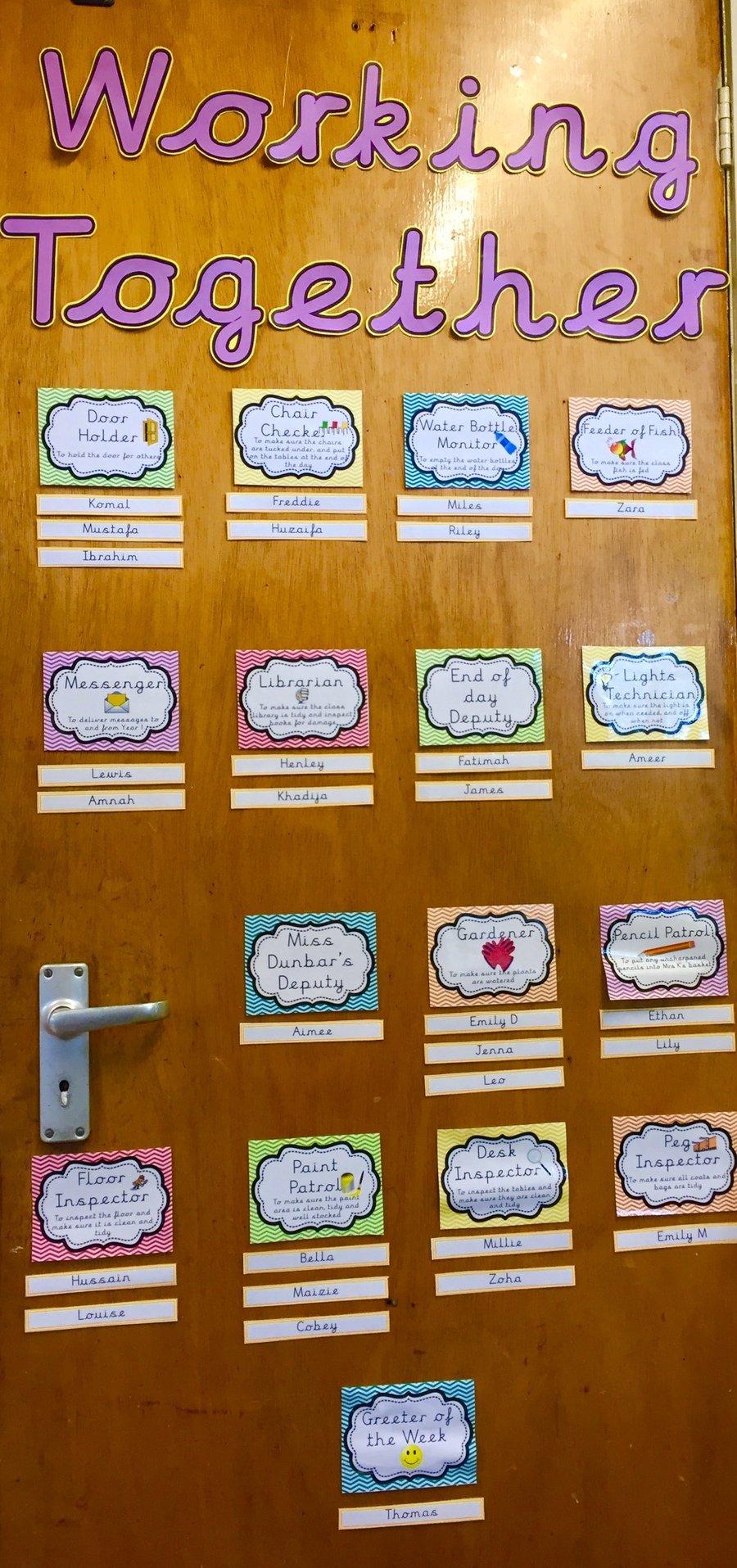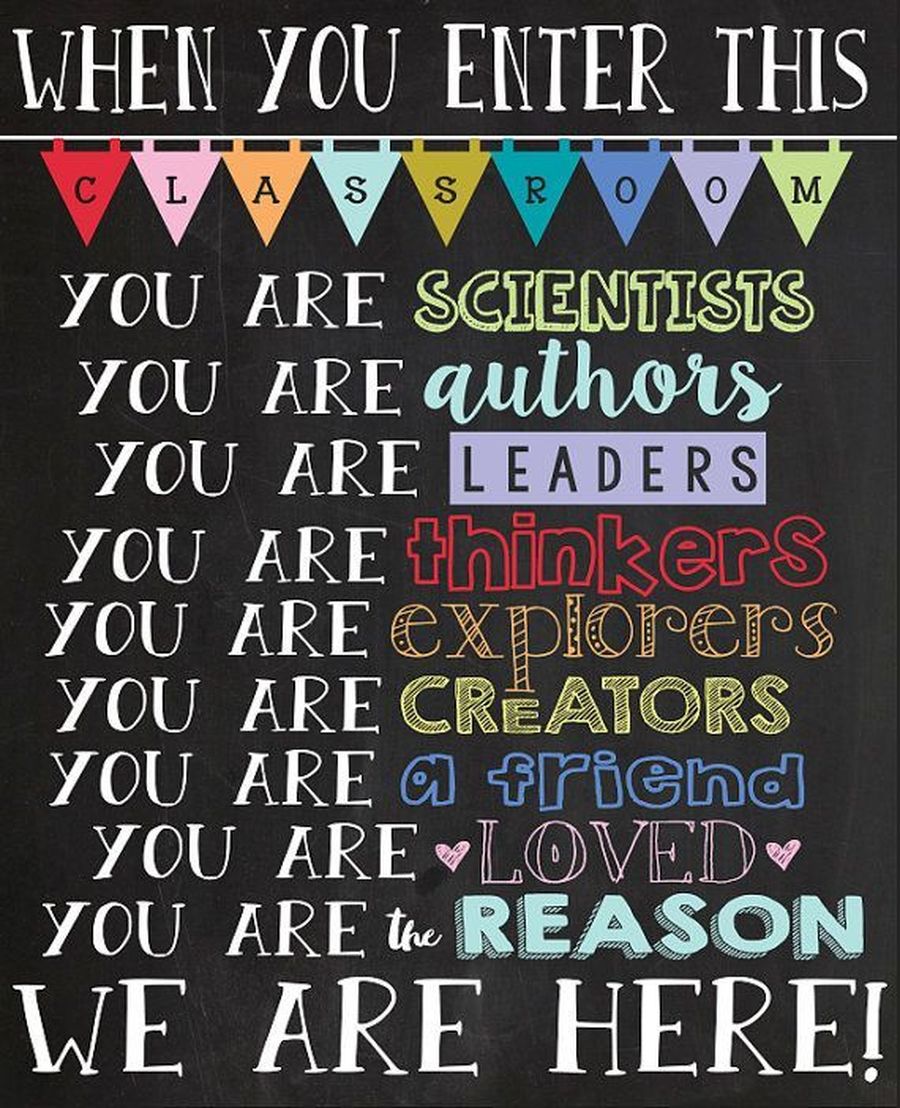 Tuesday 4th September is going to be an AMAZING day.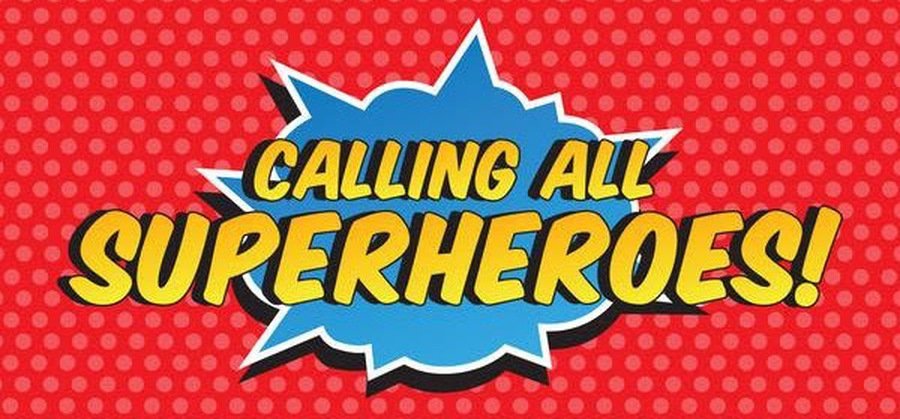 Our first topic of the school year is 'Superheroes'. Both me and Mrs Keegan are VERY excited!
Let's put on our capes and discover our superpowers as we search for an answer to the question, 'What is a superhero?'
Our Power of Reading book during our first half term in Year 1 will be...