KS1-

Orange

Class
Class teacher – Miss. C. Bishop
supported by – Mrs. A. Riley
Big Congratulations to our super spellers this week who are: Ella-Mae, Nafiah, Harvey, Haadiya, Dylan, Noah, Accardo, Oliver & Eli who all got 6/6, keep up the good work.
Spellings for this week will go home tomorrow (07.03.17) and are as follows:
are
ask
do
by
friend
full
Please make sure you learn them and remember to read, read, read.
Another AMAZING week in Orange Class. We have introduced our new book this week 'The Lonely Beast'By Chris Judge. The children have done some amazing work for English doing freeze frames and hot seating to discuss the thoughts and feelings of characters in the book. Today for World Book Day the children created a character description of their character they came dressed as and had to use lots of adjectives and conjunctions to add more detail to sentences. In maths the children have done an outstanding job of learning to count in 2s, 5s and 10s this week! I'm so impressed! In other areas children made pancakes for pancake day and discussed what Lent was and things they may like to give up. Such an action packed week full of some amazing work. I'm so proud of you all. Have a fab weekend my lovely oranges and don't forget to read read read!
Congratulations Ben who is our star of the week this week. You have made excellent progress this half term keep up the good work!
Congratulations Maisy who is our star of the week this week for great determination. Unfortunately the Golden Jumpers have not arrived yet but your beautiful smile is dazzling enough!
This weeks spellings. Can all parents please ensure children are learning their spellings daily. We are having a big push on spellings this week and if the whole class can get 6/6 next week there will be a class treat! The word love is in their too with it being Valentine's Day next week. Get learning. :-)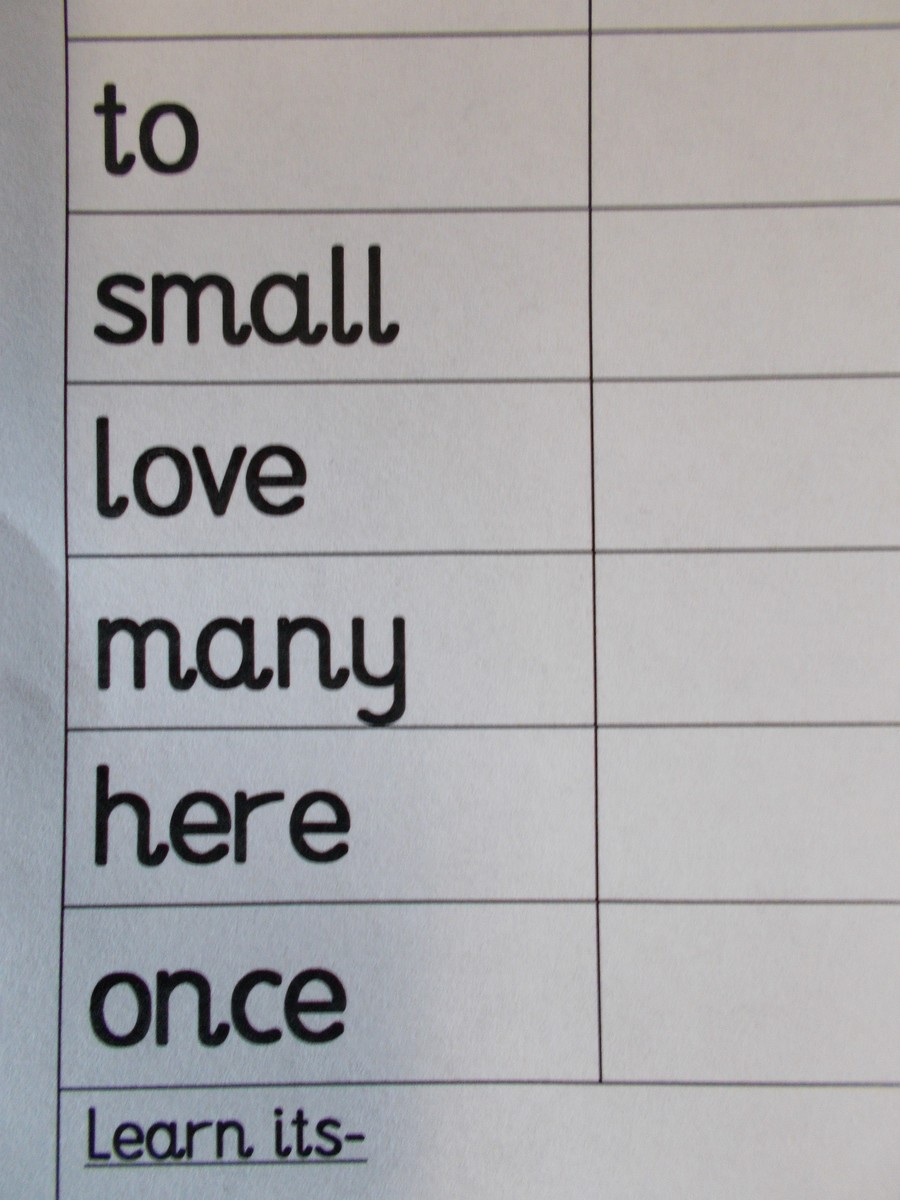 Look at our AMAZING castles. Following in the theme of our Traditional tales topic this week the children have been learning all about 2D and 3D shapes and have made and labelled their very own Castles.
Another amazing week in Orange class where you have all continued to amaze me and Mrs Riley and make me super proud of you all! In English we have been looking at Jack and the Beanstalk and done some fabulous comprehension. In addition we looked at Nouns and Verbs and had some great fun learning a rap about verbs and trying to find verbs in sentences from Jack & the Beanstalk. (It was extremely fun and my favourite lesson of the week.) Another fantastic week! Well done everyone.
Well Done Dolly! Dolly is our star of the week this week for super effort with her phonics and and writing. Amazing Dolly, keep up the good work!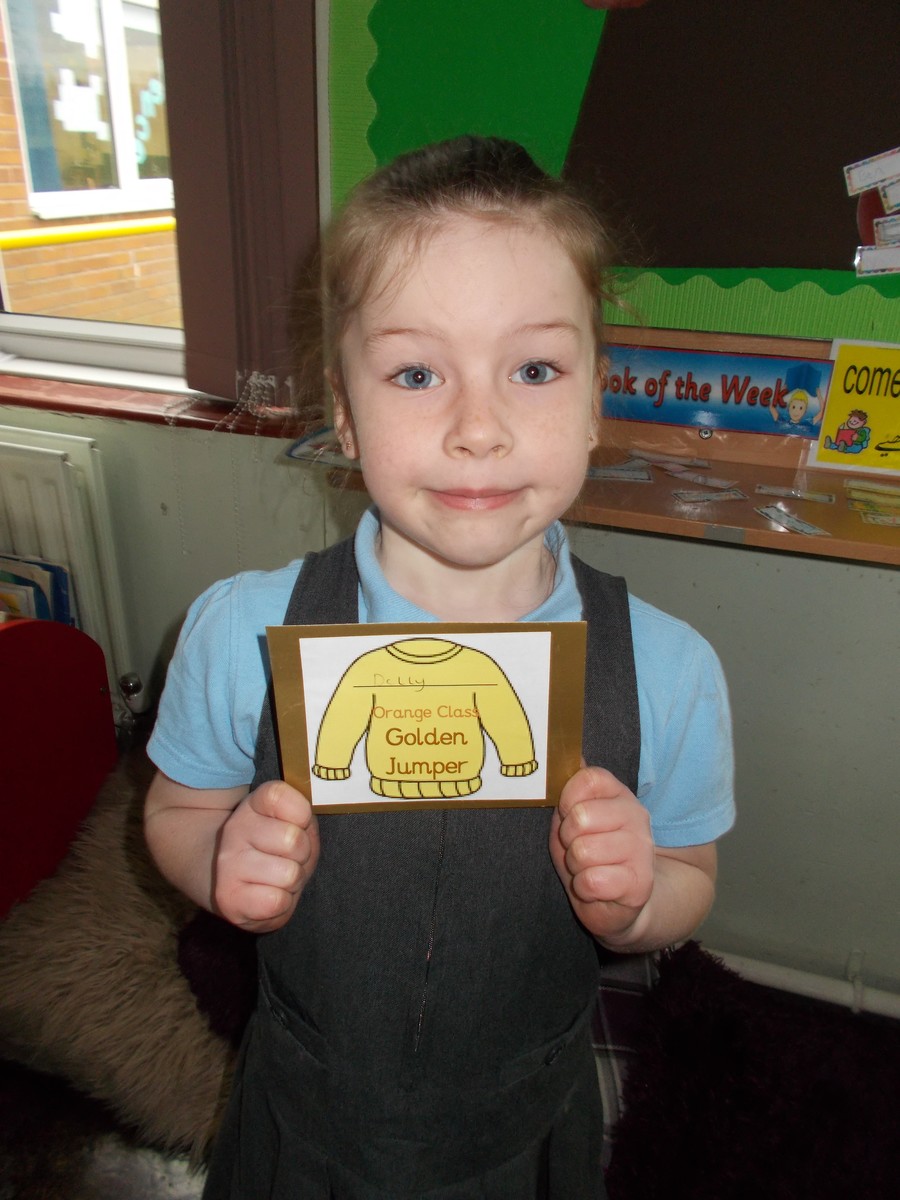 Noah and Ben showing off their 'Good Work' that they presented in the good work assembly. Noah and Ben were story boarding an extract from Hansel and Gretel and managed to include the 4 different sentence types. Amazing work and great team work, well done boys!
Happy Chinese New Year from Orange Class. It is the year of the Rooster. We have been busy making some beautiful Chinese writing good luck charms.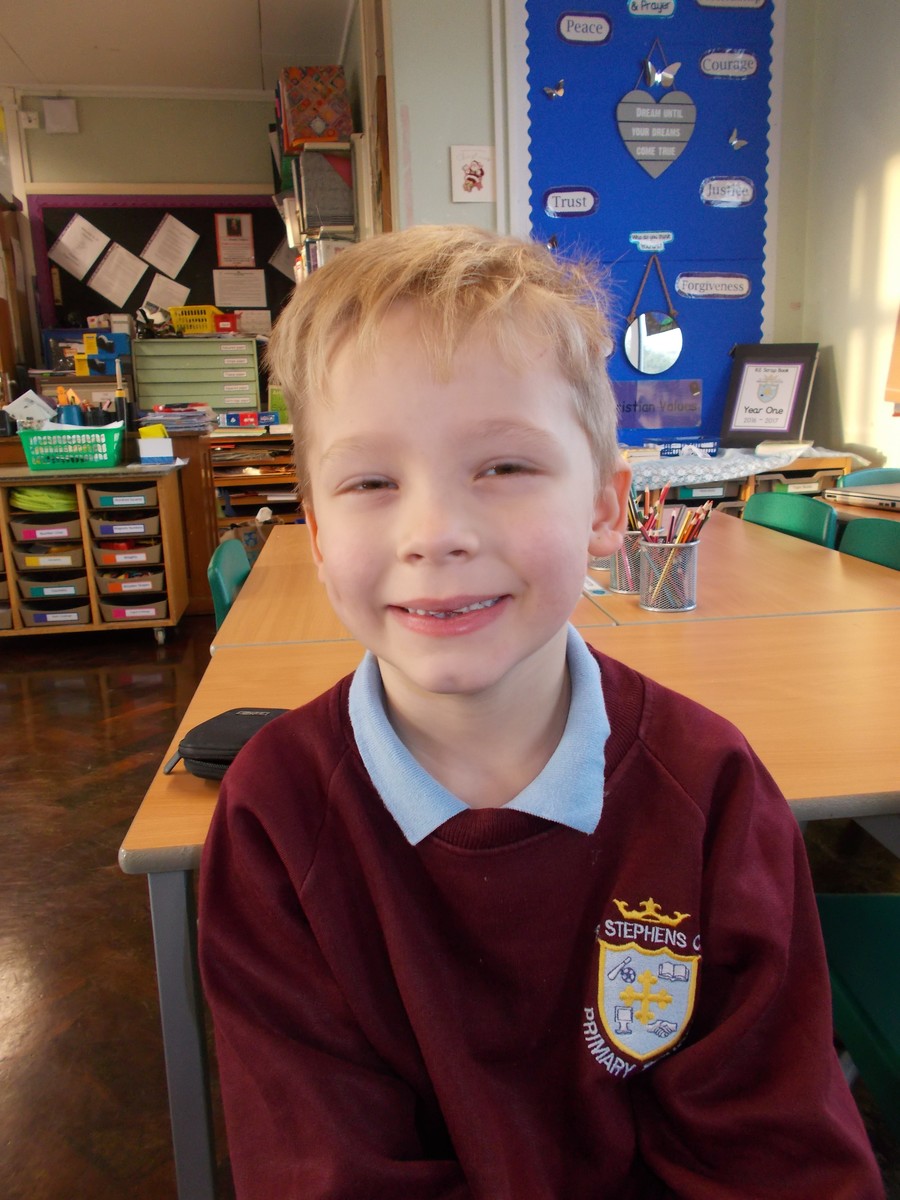 We have had a fantastic start to 2017 in Orange class. In Maths we have been learning all about weight and learning how to measure accurately and on Thursday we weighed all our ingredients to make ginger bread men. Our Topic this half term is traditional tales and in English we have been looking at Hansel & Gretel and the different sentence types we might use. The children have done some fabulous and inspired role play to assist their writing ideas and come up with some AMAZING exclamations, commands and questions that they may say or may have said to them if they were Hansel or Gretel. In addition children have made maps of the woods to help Hansel & Gretel find their way home and have managed to incorporate the locations of other traditional tale lodgings within their maps making links to other stories such as Little red Riding Hood and Goldilocks and the Three Bears. The children have even managed to hot seat one another to help build word banks of adjectives describing how they would feel if they had been abandoned in the woods like Hansel & Gretel. How amazing you all are!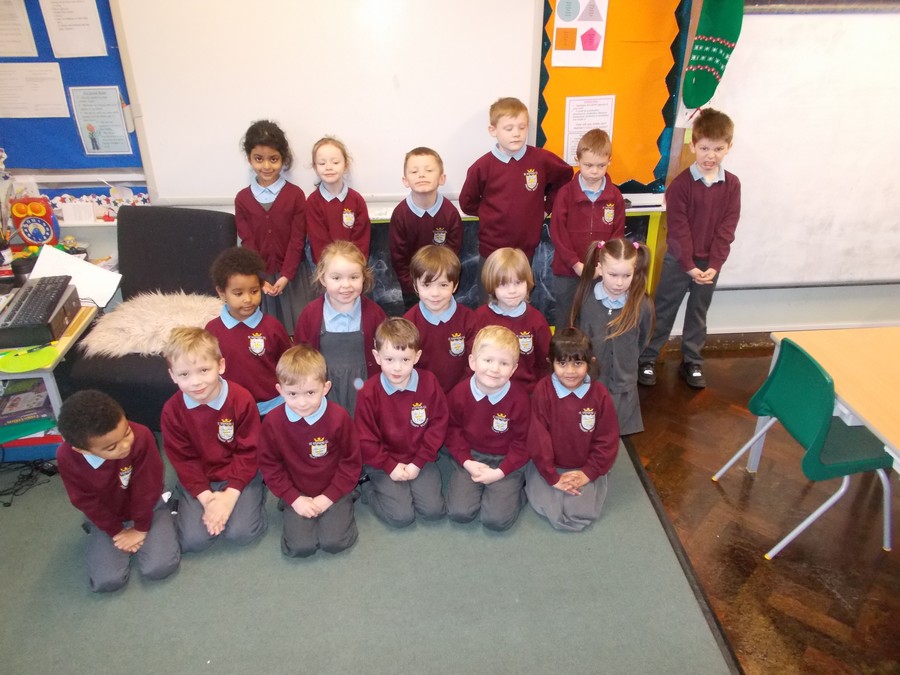 Miss Bishop is ready ..... are you?