Friday 17th November
Children in Need
Children can wear spots, or their own clothes, in return for £1 donation for Children in Need.
Please ensure that clothes and shoes are suitable for a full day in school.
Jumble Sale
We will also be having a Jumble Sale, in the main school hall at 3.30pm with proceeds going to Children in Need.
Donations of clean clothes, shoes, bric-a-brac, books etc will be most welcome. Please send in bags of donations as soon as possible.

Wednesday 15th November
Well done Year 4 for their wonderful class assembly on our Christian value: Service. Thank you to everyone who came to share their assembly with us.
Applications are now open for
Reception Class places for
September 2018
CLICK HERE for more information about applying for a place for your child.

Autumn Selfie Challenge
It's Autumn! Whilst you are out and about this week take a selfie with signs of Autumn and send it us on ststephens.reception@hotmail.com and we will add it to our Autumn Selfie Gallery.
CLICK HERE to see our 2017 Selfies


The Mayor of Bury visits St. Stephen's
We had a very exciting visit on Wednesday 18th October from The Mayor of Bury who visited each class and had the opportunity to answer questions from our children. The Mayor enjoyed her visit and was impressed with the range of questions she was asked. We have many children who would one day like to be Mayor ... watch this space!

Today we met Lucy from PQA. Every class had a fun taster session. There was singing, dancing drama and lots of laughter.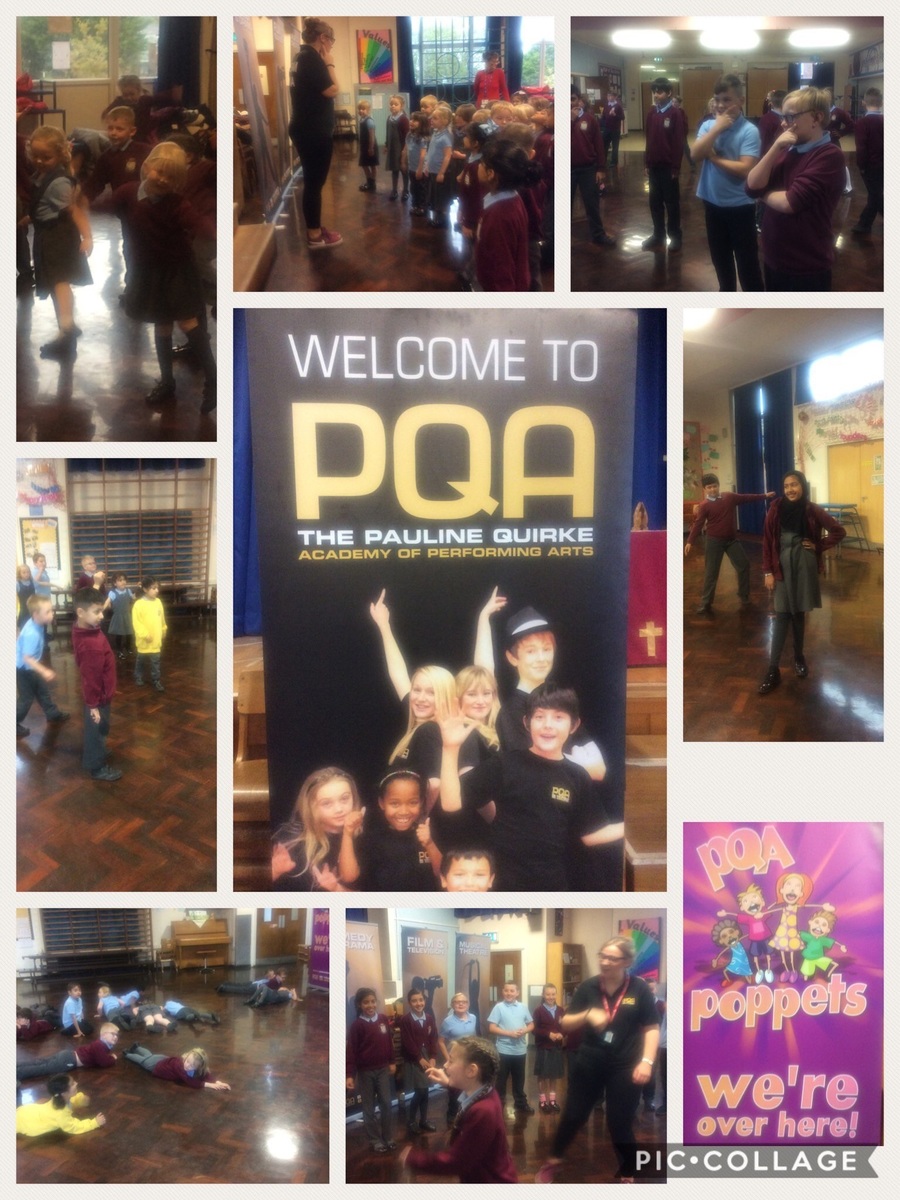 for more information about PQA sessions at Tottington High School visit their website www.pqacademy.com

Friday 6th October
World Smile Day
We found lots to smile about today.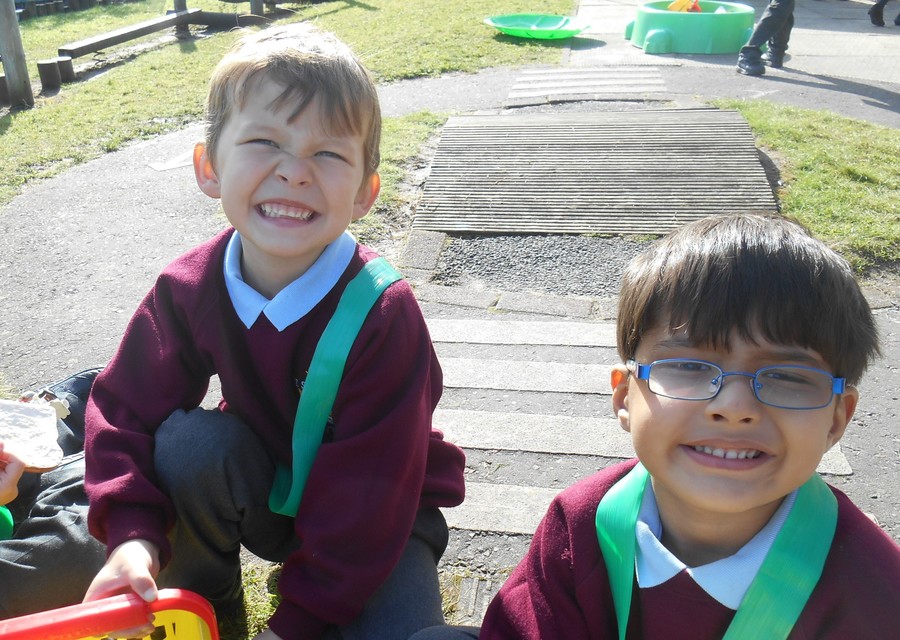 Did you know you can receive our weekly newsletter by email?
CLICK HERE to subscribe to or download our newsletter.
Before & After School Club
Please note the Before & After School Club has a new phone number.
During club times please contact
Mrs Byers on
0746 4389514
at all other times please contact school.
Our teachers are always excited to come back to school.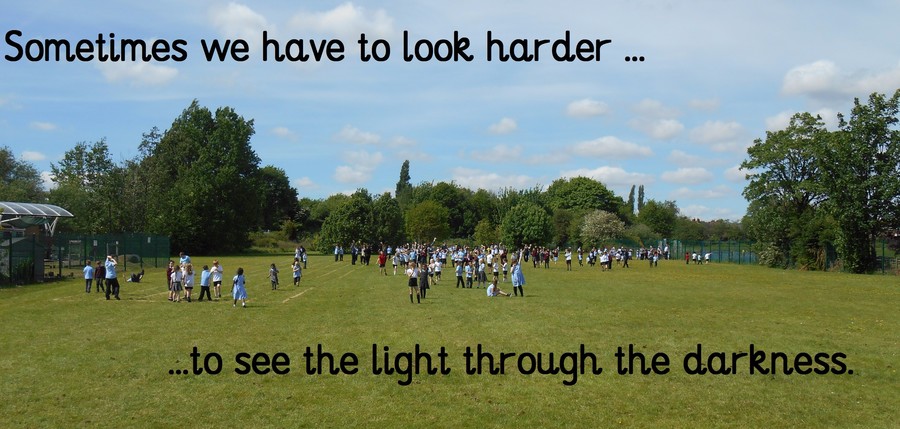 Our thoughts and prayers are with all those affected by the events in Manchester.
The BBC Newsround website have advice for parents supporting children who are upset or worried. CLICK HERE to visit their website.
New Games Page
Click here to find out more...
Monday 22nd February 2016
We have today received our SIAMS report and it is official, we are OUTSTANDING!
The report states
"The Christian ethos and shared values of the school community ensure that the behaviour of learners is excellent and relationships throughout the school family are of the highest standard"
"School performance data shows that children make excellent progress as they move through the school"
A full copy of the report will be sent home this week, or CLICK HERE to download a copy of the report.
CLICK HERE to find out more information about SIAMS inspections.
Latest School Calendar Events
Non-uniform day in exchange for chocolate donations for the Christmas Fair

30

Nov

2017

Good Learning Assembly

01

Dec

2017

9:05 am - 9:20 am @ In Main School Hall

Good Learning Assembly - family and friends welcome.

KS2 Carol Concert

01

Dec

2017

2:00 pm - 3:00 pm @ St. Stephen's Church

Years 3, 4, 5 & 6 will be starting our festive season with a Carol Concert at St. Stephen's Church. All family and friends are welcome to join us. We will be walking back to school after the service. If you wish to collect your child directly from church at 3pm, please inform your child's class teacher. EYFS and KS1 will finish at the usual time.

Daily Mile Week

04

Dec

2017

9:00 am - 07 dec, 10:00 am @ KS2 Playground

The children have been taking part in the Daily Mile each day this year. We would like to invite parents to join in to mark our Daily Mile Week. Monday - Year 1 and Year 5 Tuesday - Year 2 and Year 6 Wednesday - Year 1/2 and Year 4 Thursday - Reception and Y3 Friday - Nursery - note: this will take place within the Nursery Outdoor Area

Good Learning Assembly

08

Dec

2017

9:05 am - 9:20 am @ In Main School Hall

Good Learning Assembly - family and friends welcome.
St Stephen's Church Of England Primary School News
News Page »