School is now closed for the summer break. We hope all our families have a restful and happy summer.
School re-opens for Year 1 - 6
on Wednesday 6th September at 8.55am


Due to technical issues with our old account, we now have a new, active Twitter account. Follow us on @StStephens_Bury
for even more updates and news.


Wednesday 14th June
Today 'The Bodycoach' Joe Wicks hosted a live HIT workout for schools. Nursery, Reception Year 1 and Year 2, and all their teachers, joined in and WOW was it hard work!
The video is below - why don't you have a go?
Listen out at around 24 minutes for our shoutout.
Year 6 in Blencathra - learning about wildlife in the fabulous Lake District.
Some of our children have developed slapped cheek syndrome.
Slapped cheek syndrome (also called fifth disease or parvovirus B19) is a viral infection that's most common in children, although it can affect people of any age. It usually causes a bright red rash on the cheeks.
Although the rash can look alarming, slapped cheek syndrome is normally a mild infection that clears up by itself in one to three weeks.
Click HERE for further information.
Unless your child feels unwell, there is no need to keep them off school.

Friday 9th June
International Dough Disco Day!
Nursery and Reception classes celebrated by leading a whole school dough disco.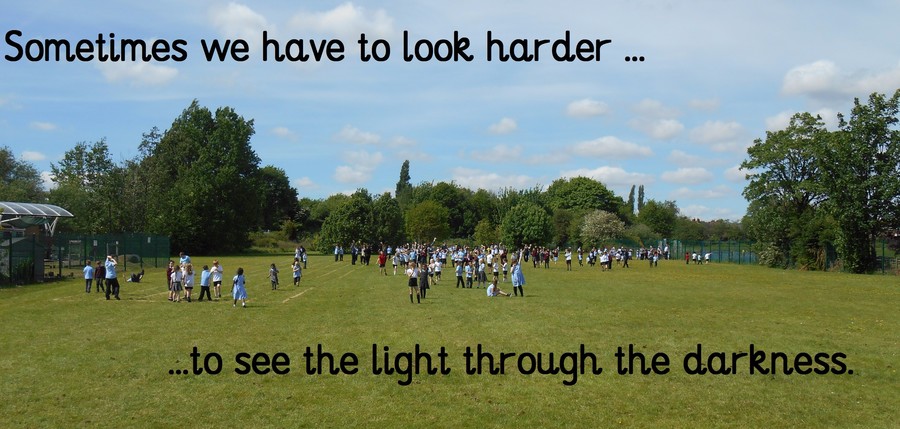 Our thoughts and prayers are with all those affected by the events in Manchester.
The BBC Newsround website have advice for parents supporting children who are upset or worried. CLICK HERE to visit their website.
Did you know you can receive our weekly newsletter by email?
CLICK HERE to subscribe to or download our newsletter.
New Games Page
Click here to find out more...
Before & After School Club
Please note the Before & After School Club has a new phone number.
During club times please contact
Mrs Byers on
0746 4389514
at all other times please contact school.
Monday 22nd February
We have today received our SIAMS report and it is official, we are OUTSTANDING!
The report states
"The Christian ethos and shared values of the school community ensure that the behaviour of learners is excellent and relationships throughout the school family are of the highest standard"
"School performance data shows that children make excellent progress as they move through the school"
A full copy of the report will be sent home this week, or CLICK HERE to download a copy of the report.
CLICK HERE to find out more information about SIAMS inspections.
Latest School Calendar Events
Toast Morning

11

Sep

2017

9:00 am - 11:00 am @ In school

Children get a slice of toast in their class if they would like one, donations welcome to cover the cost of the toast, butter etc (suggested donation 10p per slice). Helpers always needed, just turn up.

PTA AGM

25

Sep

2017

7:00 pm - 8:00 pm @ In School

All parents are invited to join us for our Annual General Meeting, whether you've been in the school a few years or are new to the school all are welcome, we are a friendly bunch :-). Bring your ideas and help us raise money for additional items for the school :-)
St Stephen's Church Of England Primary School News
News Page »